Haven on the Hawkesbury
Madelin Tomelty finds New South Wales' renowned waterfront property Calabash Bay Lodge to be just as spellbinding in winter as it is in summer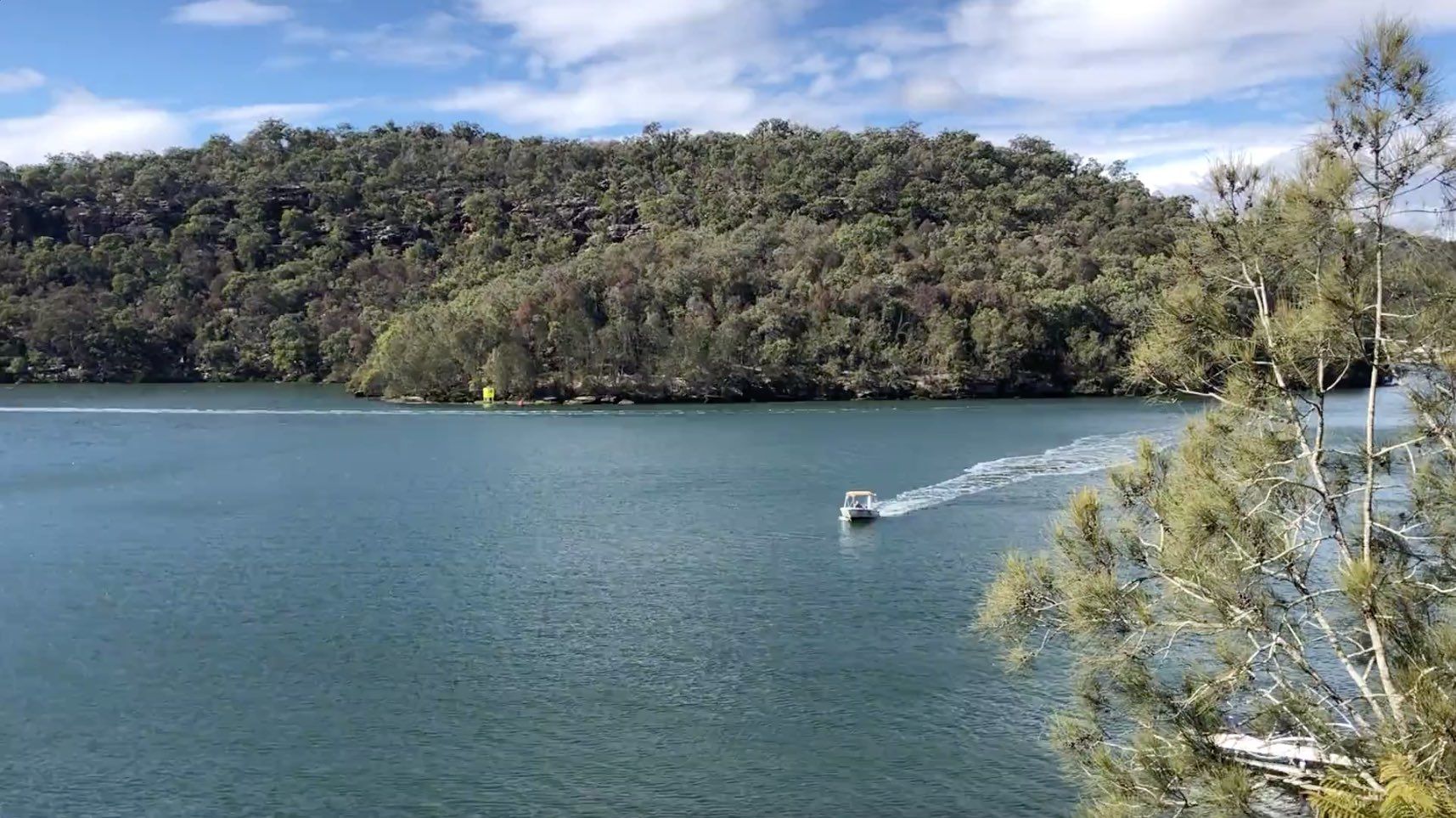 Arriving at Calabash Bay Lodge
Arriving at Calabash Bay Lodge
Golden, 8AM daylight streaming through half-open plantation shutters, the echo of a kookaburra singing its larrikin laugh in the distance and a bed that cradles my body so blissfully I never want to peel myself away from it – I could get used to waking up at Calabash Bay Lodge.
This peaceful, waterfront property, just 50-minutes north of Sydney, is no stranger to Luxury Travel Magazine, and even with my eyes closed in a half-asleep state, I can clearly see why.
Gloriously secluded at a fork in the Hawkesbury River at Berowra Waters, Calabash Bay Lodge is a rare find of a weekender, where guests get so much more than a place to rest their head.
It is called a lodge, not a holiday house, for myriad reasons, many of which I discover during the 48 hours I spend there. Guests are welcomed with sparkling wine in the fridge; sumptuous, hotel-style ASPAR toiletries in the rooms (which are also found in Business Class on Singapore
Air flights); a hammock, egg chair and love seat; a suite of pre-loaded, complimentary new release movies on Apple TV with Sonos sound system; as well as a slew of bookable experiences, such as spa treatments, to choose from.
It's enough to make me want to adhere to a strict lodge-only policy moving forward, and that's before I even make mention of our arrival.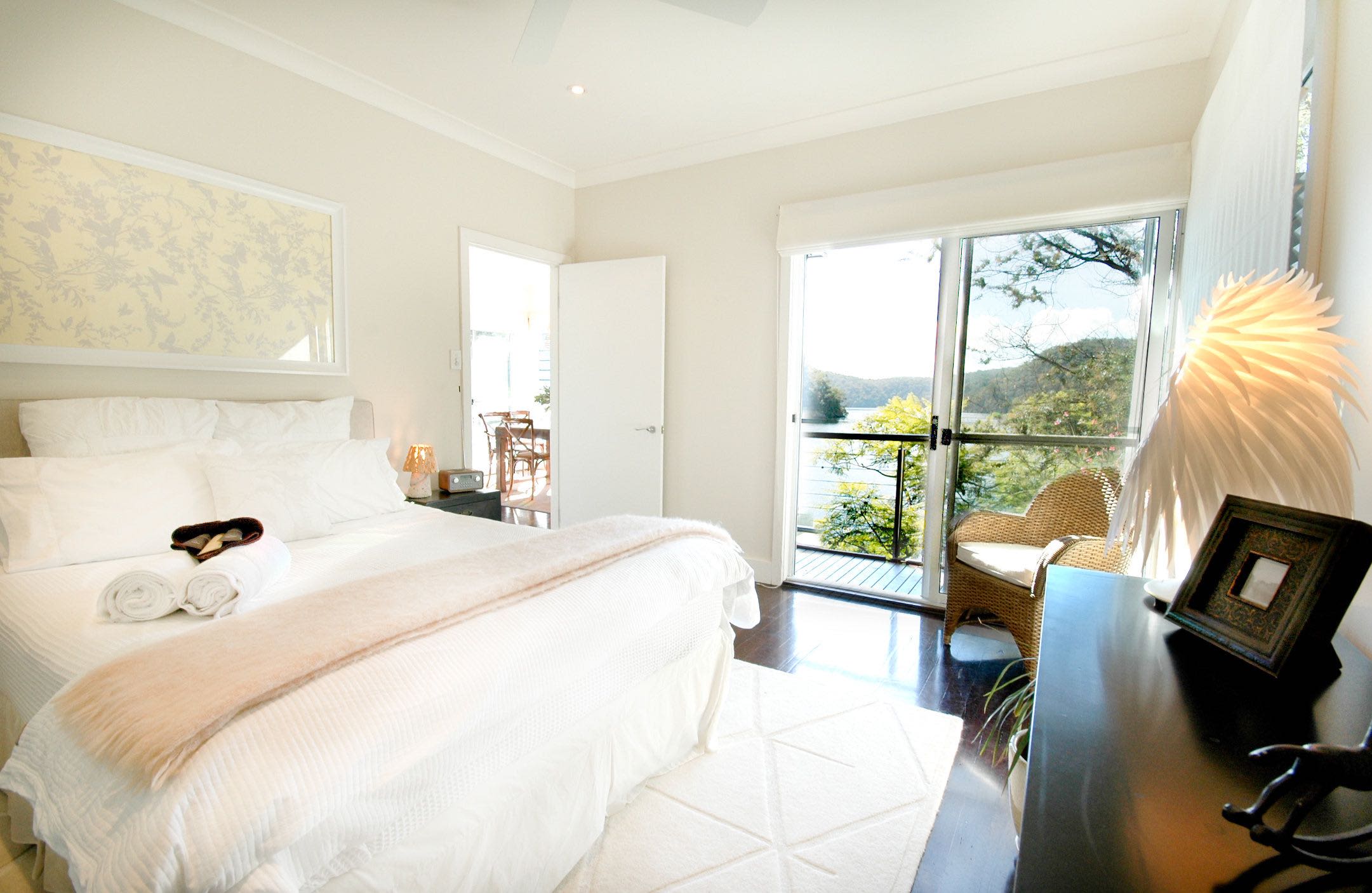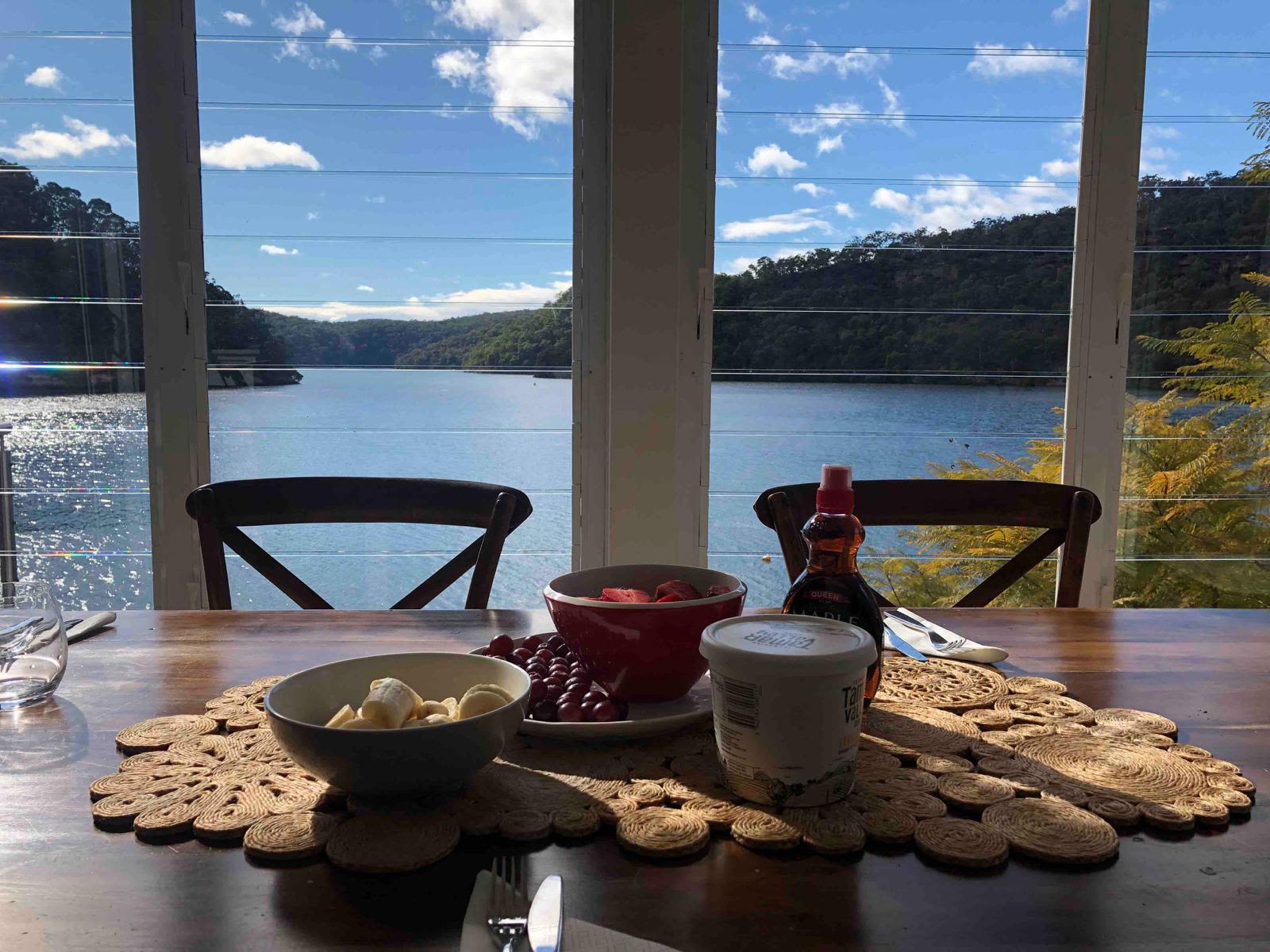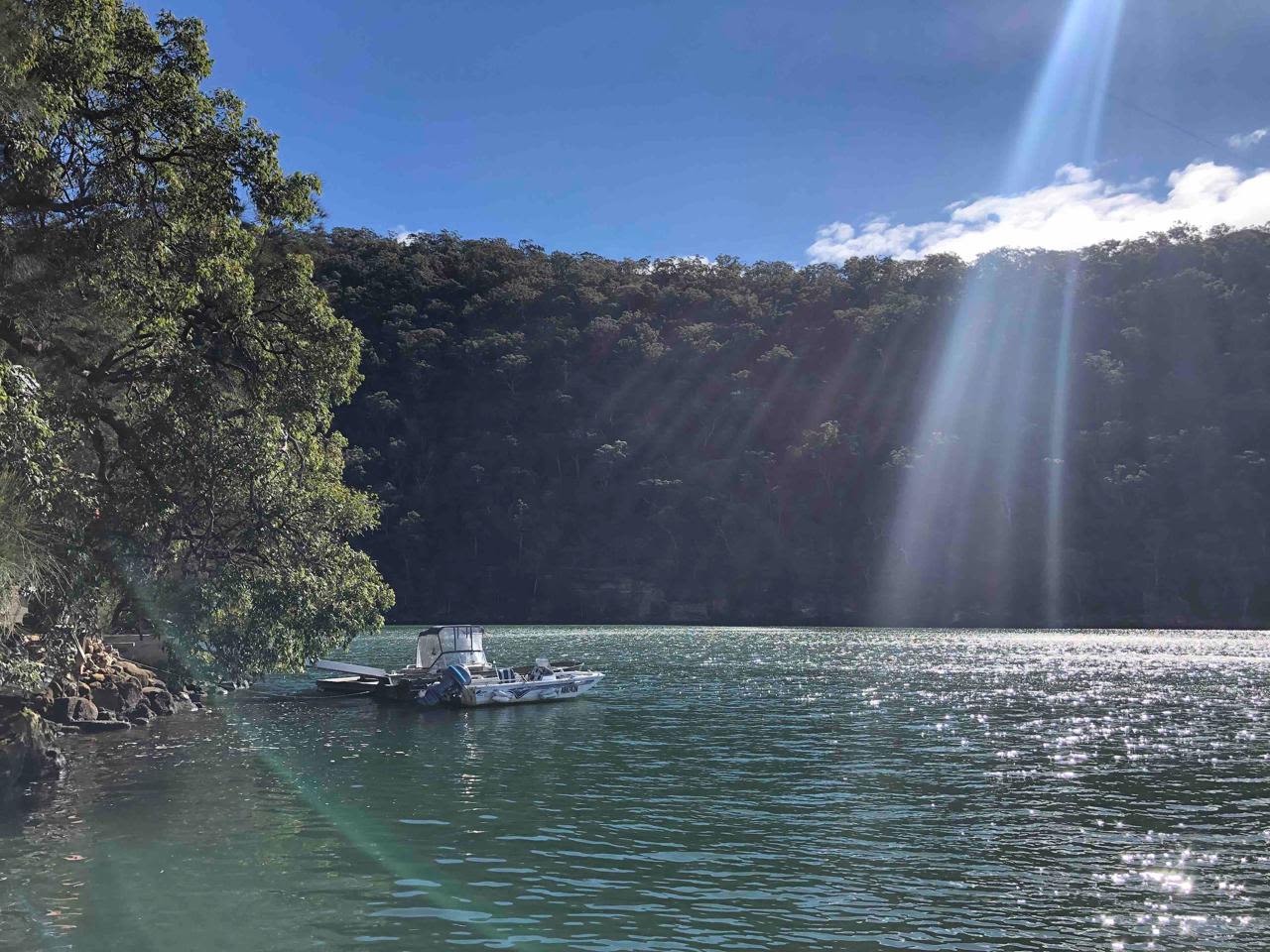 Calabash Bay Lodge can only be accessed by boat, and there is no underestimating the wow-power of this as we flit over Berowra Creek at an easy four knots in the glorious glow of dusk, at the end of a long work week. The six-seater runabout boat will be our only mode of transport for the weekend, and is ours to use, just as the kayaks, paddle boards and fishing rods are ours to use freely, too.
It's a particularly windy winter weekend in Sydney, and the weekend of the City to Surf, but at our haven on the Hawkesbury we are completely protected from the gale – and the bibbed-up crowds. Needless to say, it wasn't hard to find two other couples to join my partner and me at Calabash, which I am treating as both a nature retreat, and the ultimate test of a property that has long been known as a summer holiday destination.
Winter is historically quiet for the house, but it's beyond me why. It takes each of us all of 10 minutes to sink into a spot in front of the fire on the oversized lounge in the living room, which in itself is a conversation pit worthy of a display home.

Win two nights at Calabash Bay Lodge for you and five friends
plus $200 credit for a private chef dinner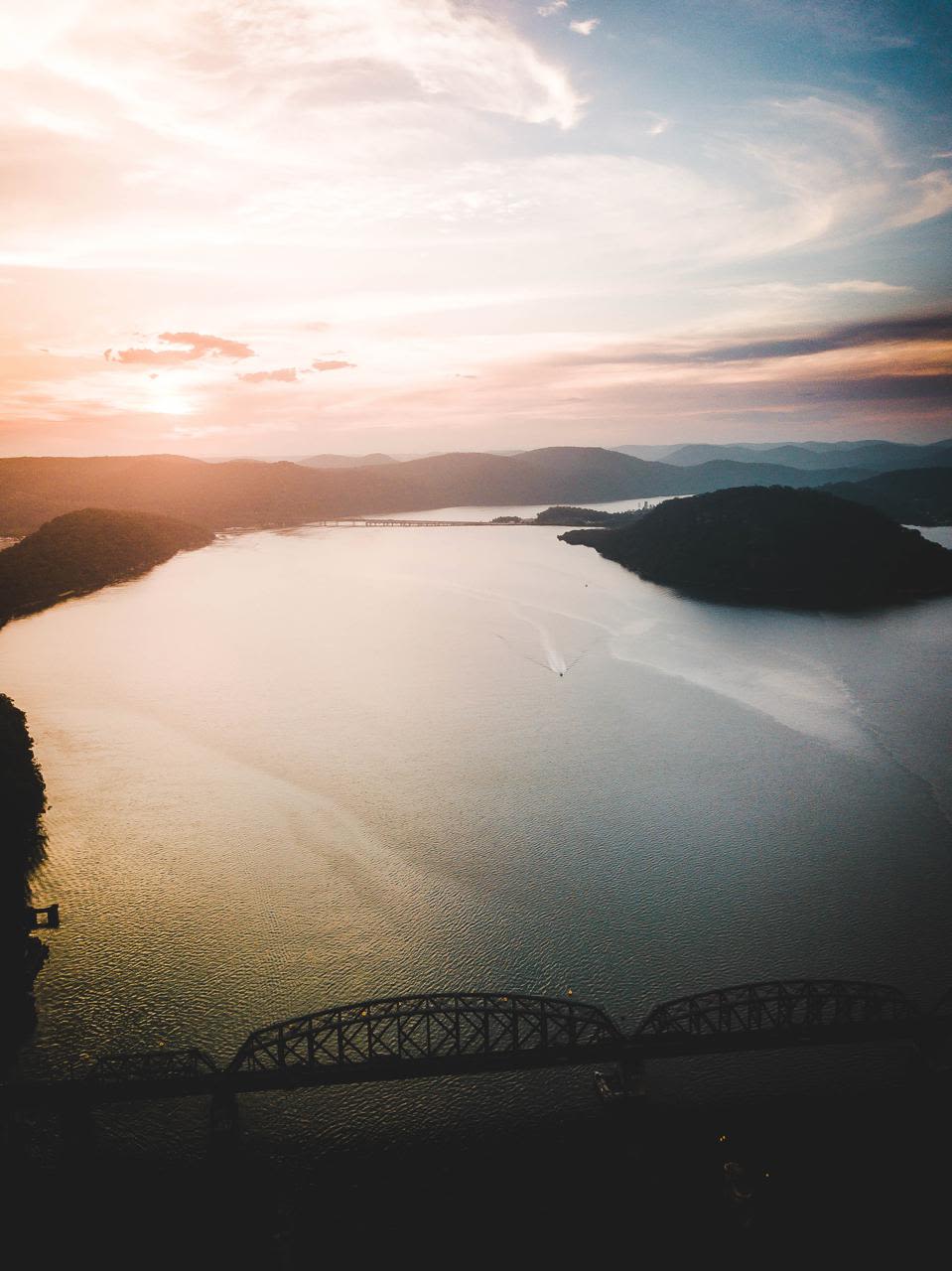 We've decided to start the weekend with a bang, and have booked a private chef to cook us a three-course feast. We've pre-chosen the menu from an extensive list of options, opting for grilled prawns with avocado salsa; barbecued beef with red wine jus, steamed vegetables and duck-fat roasted potatoes; and apple and rhubarb crumble to finish. It doesn't come cheap at $155 a head, but the food is very tasty – especially the entrée and main – and it's a deliciously indulgent start to a special weekend.

During the day, we head out exploring Berowra Waters on our runabout, which is a completely novel experience for us city slickers. Yet, this is an everyday occurrence for locals, who skim over the water as frequently as we hop in our cars, jetting off for breakfast at nearby A Chef Secrets cafe or heading to the marina for fish and chips. When we pass a soaring zodiac with a dog standing steady at the helm in a stance that evokes the "King of the World" scene from Titanic, we figure this is nothing out of the ordinary.

The cool evenings invite flowing red wine and multiple cheese boards, and hours spent playing Cluedo, trying to figure out if it was Miss Scarlet or Colonel Mustard in the dining room with the candlestick. The lodge invites good old-fashioned fun, but also moments of quiet contemplation, if you can catch a minute alone.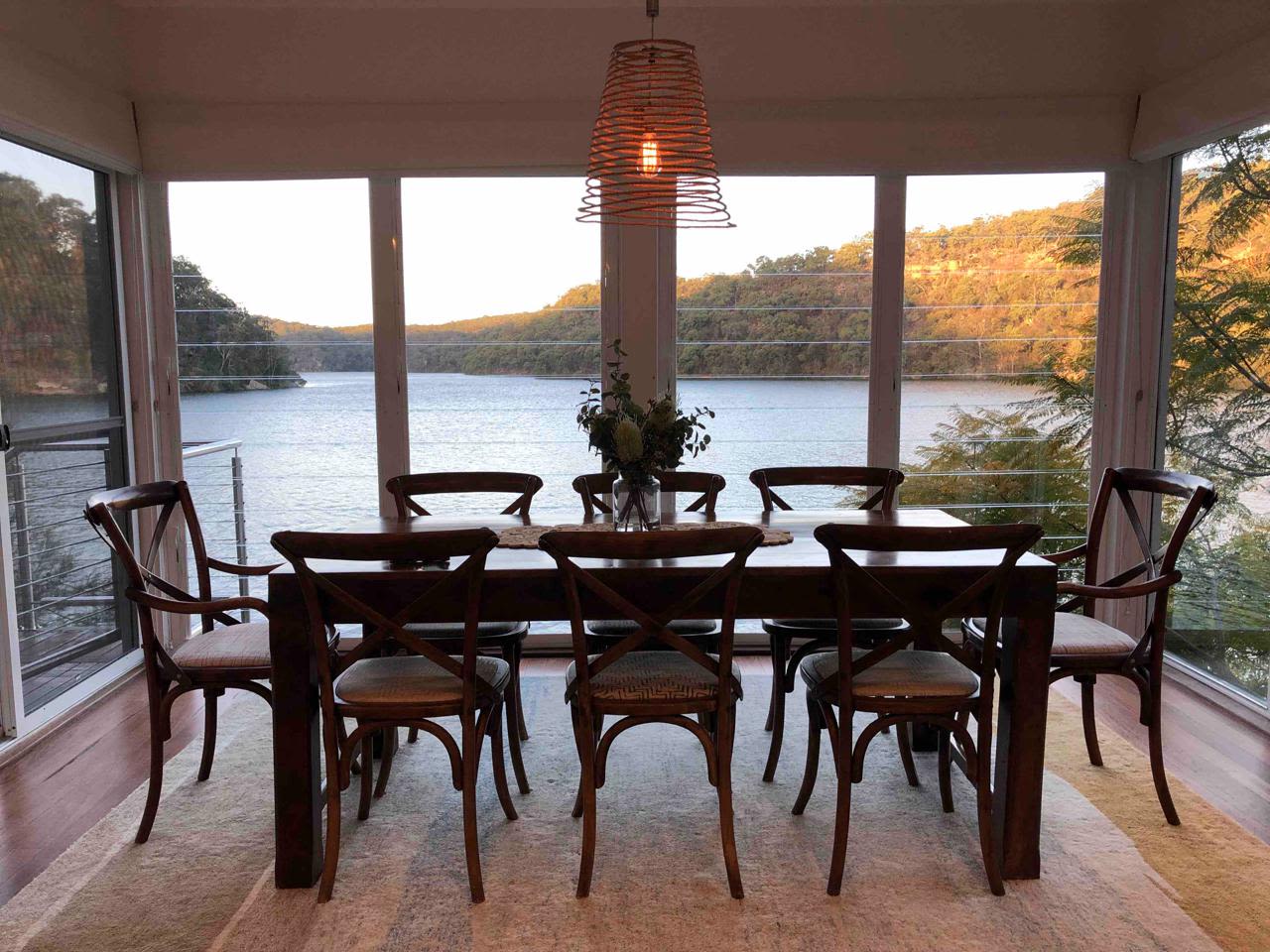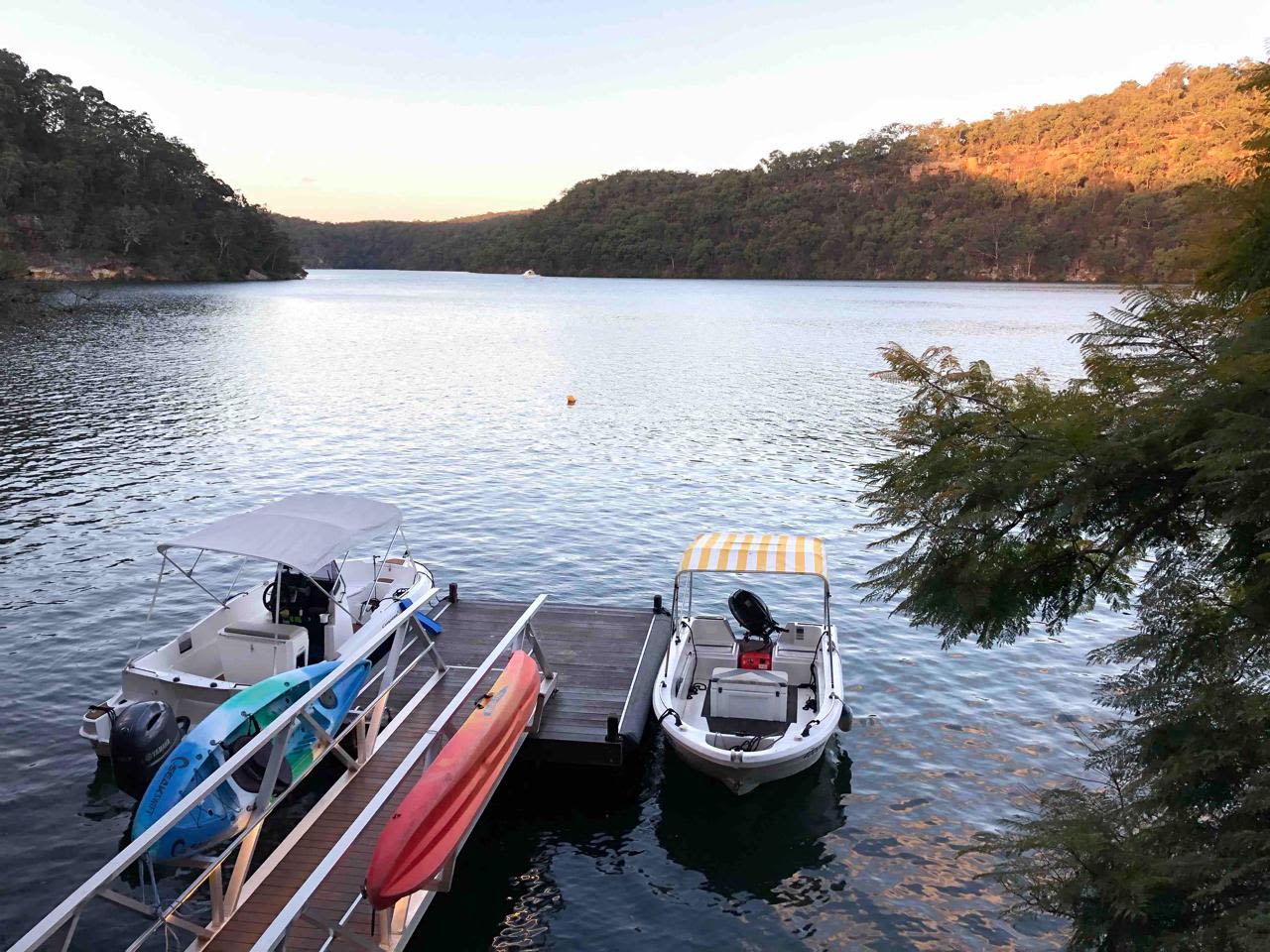 On the balcony outside our room on the last morning, I'm like a lazy feline as I let the gentle winter sunlight seep into my bones, warming me from the inside-out. You can't do this in summer, I think, as I do like a sunflower and move my body to face the sun.
Ahead of me I see nothing but the river, and around me hear nothing but the whispering casuarinas and jacarandas. It's nothing short of glorious, and these nature-fuelled moments are found everywhere, if you come looking for them.
I'm certain that Calabash Bay Lodge is an untapped winter escape, but if that means I can come back and stay here as often as I like next winter, I'm not complaining.
WIN TWO NIGHTS AT CALABASH BAY LODGE
for you and five friends, plus $200 credit for a private chef dinner
Just answer in 25 words or less why you should win...
The Details
Calabash Bay Lodge is a 50-minute drive and 10-minute boat ride north of Sydney. Rates start from $725 per night for a mid-week stay (two-night minimum). calabashbaylodge.com