The Changing Face of Luxury Travel
How the modern traveller is reshaping a booming global industry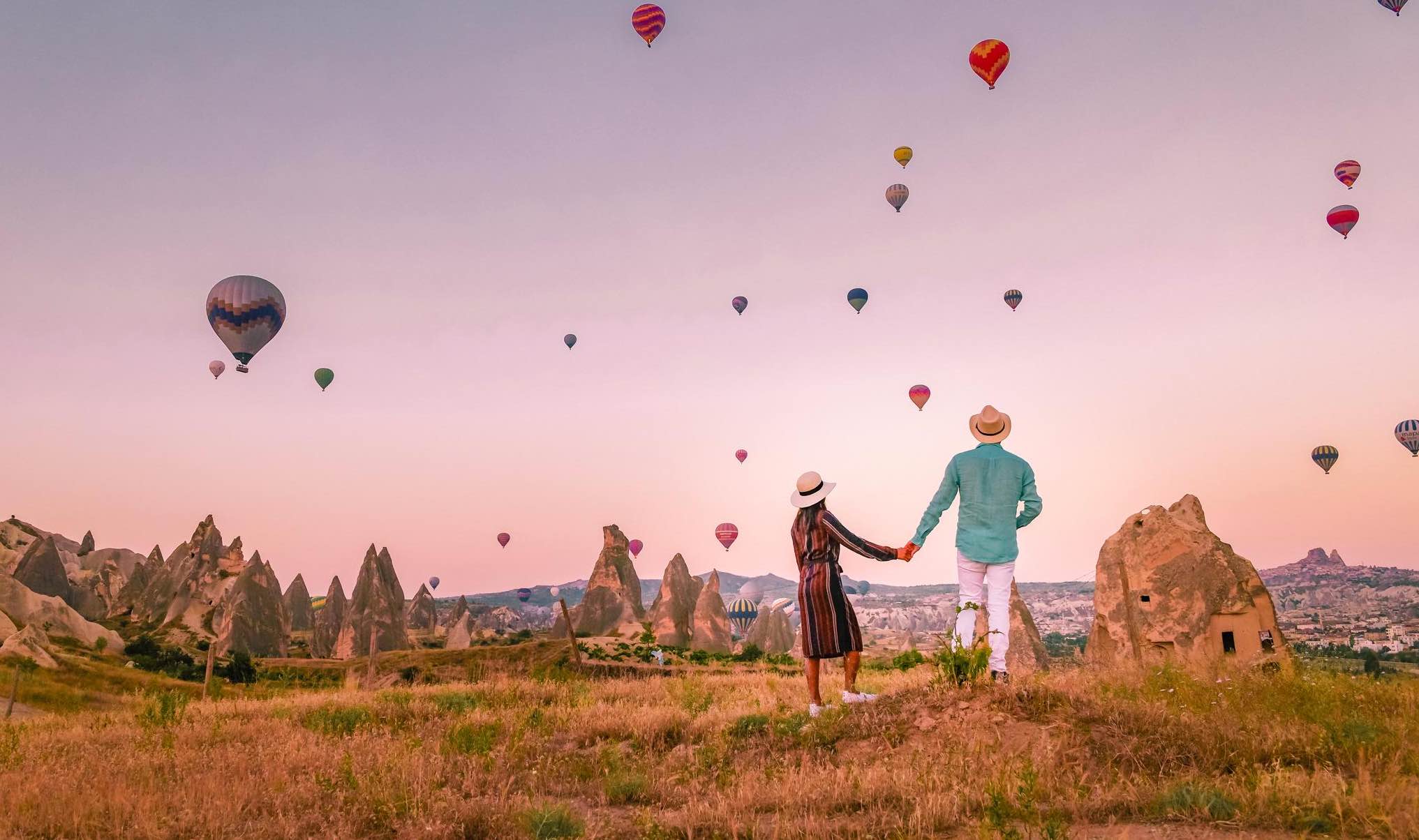 Hot air ballooning in Cappadocia, Turkey at Sunrise
Hot air ballooning in Cappadocia, Turkey at Sunrise
Luxury travel is not what it used to be– literally. This travel segment is changing and evolving almost as fast as it's growing ­– a third faster than any other travel segment, to be precise – and the list of luxury hotels being built or due to open in the next few years is never-ending.
Marriott International is set to double its luxury footprint in Asia Pacific, adding nearly 100 luxury hotels in the coming years, and tour companies are experiencing incredible year-on-year growth. Luxury travel company Virtuoso has seen a remarkable expansion in its network in the past year, recording 12 per cent growth and totalling sales of over US$23 billion, up from $12.5 billion in 2013, and this figure continues to rise.
"It wasn't that long ago that I could name you every Four Seasons or every Park Hyatt in the world. Now, I can't even name the ones that are opening up in the next eighteen months," CEO of global travel network, Virtuoso, Matthew Upchurch told Luxury Travel Magazine on a recent visit to Sydney.
But what is interesting is not so much the growth of the industry, but what – or more importantly, who is driving it.
"The pipeline is so massive, and part of that is being driven by the fact that… never in the history of the planet have you ever had four generations of people all travelling at the same time, in the numbers that they're travelling," he said.
The New Luxury Traveller
With the rise in non-luxury brands' 'masstige' (prestige for the masses) products closing the gap between 'premium' and 'true luxury' travel, traditional luxury travellers are now making their travel and hotel choices based on far more than just the square meterage of their suite. They want experiences, they want personalisation and they want to discover places before they become overdone and overrun.
At the same time, luxury travel has become 'mass'. Everyone wants a touch of luxury in their lives and this previously exclusive market is now being accessed by people from many walks of life, no longer just the 'connected few' or very wealthy.
Digital-first Millennials and Generation X, a growing affluent female market, a rapidly emerging Chinese middle class – and Chinese Millennials, in particular – as well as the multi-generational travel movement and new technology are all contributing to reshaping the luxury travel landscape.
While the middle class and upper middle class won't travel luxury all the time, they will splurge at milestone events and celebrations, and religiously plan and splash out on one big trip once a year or every couple of years. This aspirational group is accessing luxury travel and services more and more and is adding to an environment previously dominated by the top few per cent (3 per cent, to be precise, according to Upchurch, who revealed that 3 per cent of Virtuoso's clients drive 40% of the company's revenue – an exclusive group called Virtuoso Reserve Clients that spends $130,000 per year on travel – ten times what the average Virtuoso client spends).
Australian travellers in particular are consuming luxury travel experiences at record rates, according to recent YouGov research analysing global luxury consumer sentiment. Always keen to experience 'the next big thing', Australian travellers are wanting to get to emerging luxury travel hot spots before they become, well, hot spots.
Every year Virtuoso surveys its industry-leading force of travel agencies and advisors in 50 countries, including 82 locations in Australia, to forecast what the coming year will bring. The Luxe Report unveils consumer preferences in high-end and experiential travel.
Virtuoso's research found that wealthy Aussies with strong share portfolios, super and property were found to take more international trips, be the second highest consumers of business class flights, and spend the most time on holiday. They also make 25 per cent more luxury trips than the average international traveller and representing the highest consumers of luxury travel leisure nights. This newly emerged, aspirational middle class group is dramatically shifting the luxury travel landscape.
Luxury travel agents also report that they're seeing more and more younger travellers, namely millennials – those aged 22 to 37 years old – knock on their doors, prepared to invest whatever it costs for once-in-a-lifetime experiences. This globally-minded generation travels more often than previous generations, and is the first generation to use the internet and social media for travel inspiration, research and booking.
They not only consider travel an incredibly important part of their lives, often valuing it over buying a house, car, or paying off debt, they also consider it an integral part of their identity, and the holidays that they choose to take as a direct reflection of who they are. The older end of this generation – Generation Y – is also increasingly affluent, and are fast becoming big consumers of luxury travel experiences.
"[Millennials] have been part of this whole revolution of the transformation of the prioritisation of spending on goods to experiences," Upchurch says, whose own daughter is the case-in-point: a 23-year-old who has travelled the world, but has "never owned a car in her life."
And this mental shift is a rapidly growing one.
Luxury travellers want experiences, they want personalisation and they want to discover places before they become overdone and overrun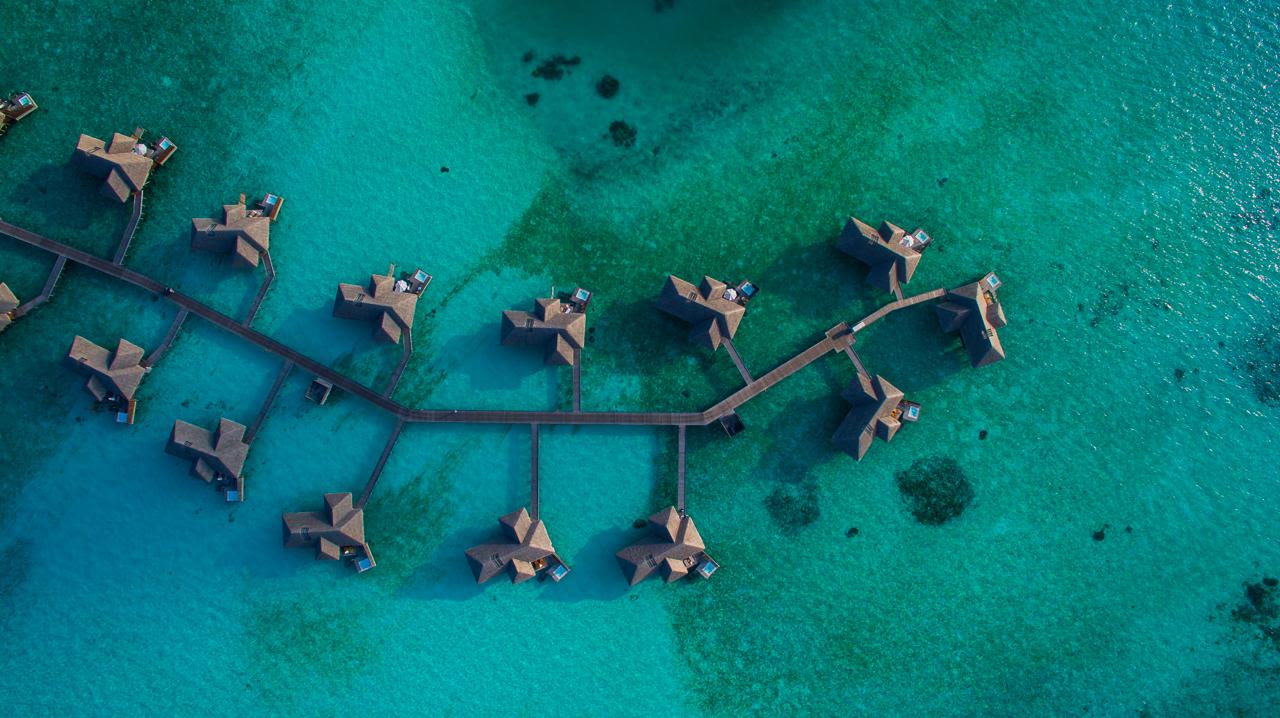 Research from travel network Trafalgar revealed that people today see travel not merely as an opportunity to step away from daily life and pressures, but also to be surprised and challenged and to learn, appreciate and experience something new.
As the world becomes busier and the lines between professional and personal success continue to blur, living in the moment feels more unattainable than ever, and this an issue people are actively trying to address when planning their holidays.
Multilayered expectations and shifting attitudes are transforming the very definition of a holiday. Luxury travellers now desire and expect memorable experiences that they can not only share with their network of friends and family through social media in the short term, but also have in their life experience artillery in the long term.
The industry has had to adapt to cater to this new, modern traveller that wants far more than just a room with a view, and the good news is it's coming to the party, creating a luxury travel market that is dynamic, exciting and more appealing than ever.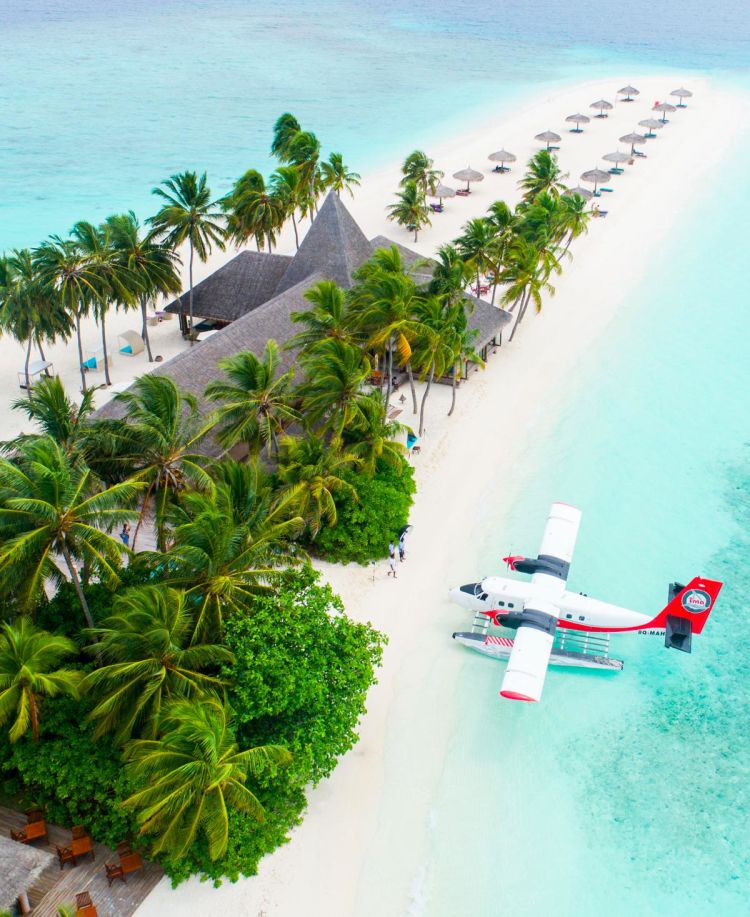 Making it Personal
In 2019 and beyond, luxury travel for Australians is all about personalisation and unique experiences. Virtuoso's Luxe Report identified 'crossing off bucket-list items', 'exploring new destinations' and 'seeking authentic experiences' as three top motivating factors for those booking holidays, with destination immersion, or 'destination intensives', as Upchurch calls it, a high priority.
Smaller cruise ships that can visit boutique, smaller ports are seeing an increase in bookings, and customised small tours such as those delivered by Abercrombie & Kent are rising.
Virtuoso-affiliated travel advisors also revealed client requests that illustrate the desire for a deeper level of personalisation and one-of-a-kind experiences are on the up and up. From specific seat numbers on planes and hotel room numbers to particular rental car types, travellers are more vocal about their precise preferences than ever before.
These clients are asking for prearranged meals and appointments, and are seeking not just restaurant reservations but exact tables at in-demand hot spots. They're even pre-ordering wine to accompany the meal. They also ask their advisor to book sessions with hairdressers, massage therapists and even tattoo artists, and requests are on the rise for private helicopter transfers to and from airports as well as from one city or resort island to another.
Then there's the ultra-exclusive, bespoke experiences such as exclusive openings and private exhibitions that more travellers are demanding, and many tour companies are now offering.
People want to explore their passions through bucket-list experiences, such as getting tickets to major events like the Olympics, Super Bowl and Wimbledon. Art aficionados are inquiring about private tours of locales like the Vatican after hours, and shoppers want appointments at high-end stores such as Hermès to purchase signature items like a Birkin bag. Luxury travel advisors are also arranging private dinners with influential local figures. 
A recent global study of luxury travellers conducted by Hilton also highlights a surprising reliance on hotel concierges, with nearly one-third of those who travelled for leisure reporting they plan little to none of their trip prior to their arrival, and an additional 47 per cent reporting they leave some details of their trip unplanned until they arrive at their hotel.
Adding to all this is a greater desire among travellers for deeper connection...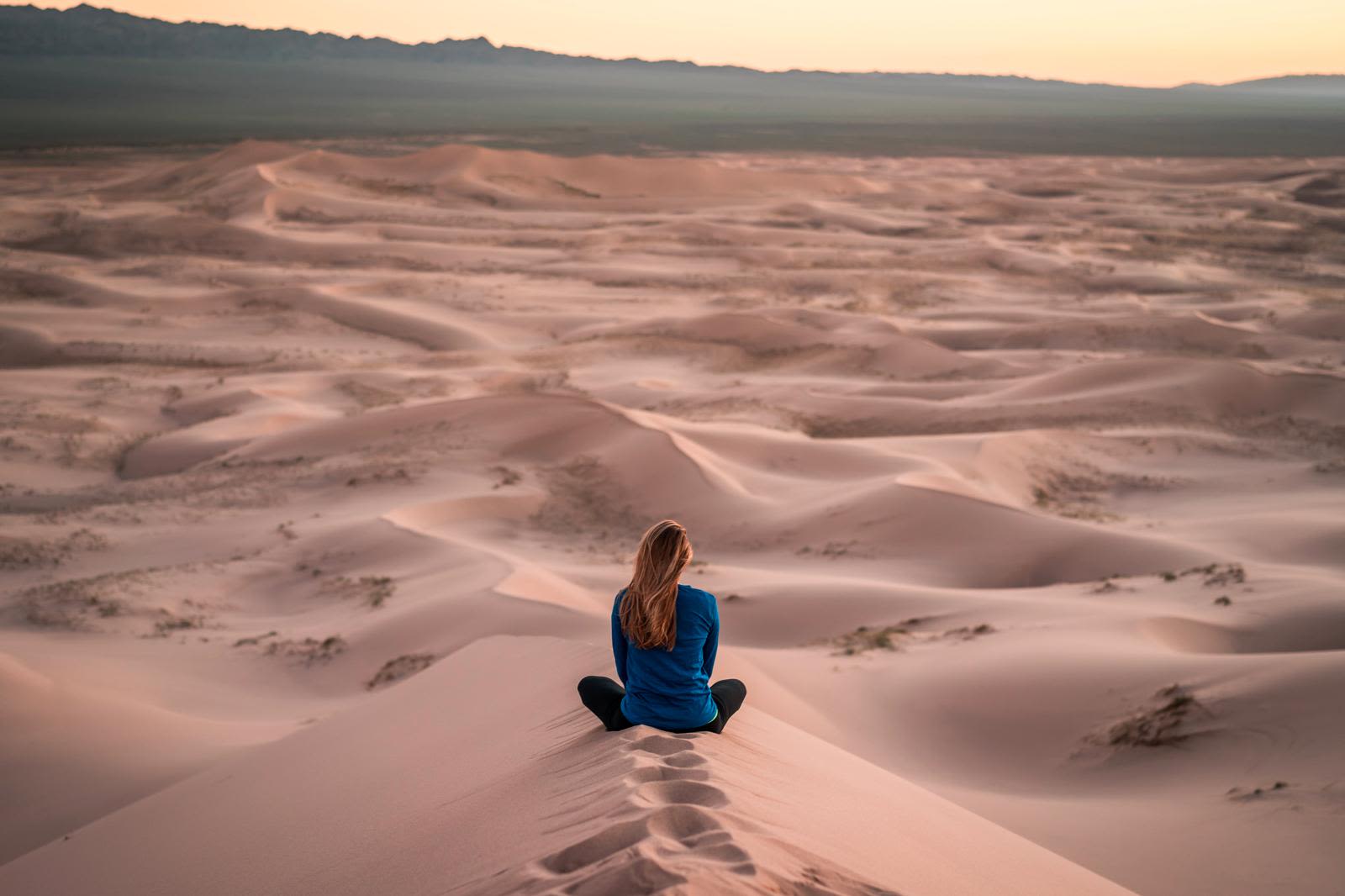 Travellers don't just want any type of holiday – they want boutique, exclusive, elusive, personalised holidays that offer authentic experiences and instil a greater connection to the present moment, destinations and the local people. Ideally, these destinations will also be social media worthy, offering experiences that are highly sharable.
Recent research by global tour company Trafalgar revealed that 76 per cent preferred experiences such as immersive, cultural activities and off-the-beaten-path experiences that deliver authentic connections with locals. 71 per cent viewed trips where they had new experiences as being more important than those where they visited all the sights.
Travellers are also expressing heightened interest in eco-tourism, sustainability and animal-related experiences. Some request visits to animal protection facilities or to observe animals in the wild, such as whale watching and viewing rhinos at close range. Some want to interact more directly with animals, such as at the Instagram sensation Giraffe Manor in Nairobi or dogsledding in the North Pole.
Ideas about luxury have rapidly changed from an emphasis on 'things' to 'experiences'. Where designer handbags, watches and jewellery used to be the biggest status symbols, it's now authentic, individual experiences that indicate a person's status or level of success. Travellers want memorable experiences, and tangible products simply can't fulfil this.
Upchurch explains the shift as a "movement towards authenticity and a sense of place".
"Today, backpackers and super high-end luxury people are actually closer than the big middle," he said. "They have similar psychologies and in fact, a lot of today's super luxury… they were the backpackers! And they have that sense of adventure and wanting to see something different… except this time they want hot water!"
In response, tour groups and hotels are now coming to the fore with 'live like a local' guides, tours and experiences. Trafalgar's Be My Guest experiences promise its guests will connect with 'the soul of the places' Trafalgar goes, giving travellers the opportunity to 'break bread with locals who are proud to bring you into their homes, share their cultures and tell their tales'.
These are experiences like joining a family in Croatia's coastal town of Opatija for dinner, or meeting Marta Cucchia, the last person in the world creating renaissance silk and wool pieces using her family's 20th century Umbrian weaving techniques.
Trafalgar emphasises 'unlocking the hidden gems' with its namesake Hidden Gems tours, so discerning travellers can experience the 'real thing' without lifting a finger.
Modern travellers have no reservations about splurging on unique experiences, and for those that feel like they've seen it all, it's about experiencing destinations in unusual ways through quirky and unconventional accommodation.
Whether it's a treehouse or a monastery, an igloo in Norway, a tent in the Moroccan desert, or a bubble in the Maldives, this desire for novelty is driving the growth of home sharing sites like Airbnb, as well as the demand among tour operators to push the boundaries of a traditional hotel stay.
Trafalgar's Stays with Stories tours include nights in the Schloss Leopoldskron in Salzburg dating back to 1736, where some of the most romantic scenes from The Sound of Music were filmed.
The New Hotel
To keep up with the sky-high expectations of travellers, both big hotel chains and smaller, boutique properties have upped the ante on what they offer to guests, in a time when a bed and breakfast is simply not enough.
In a bid to resonate with the mindset of today's luxury traveller, brands are offering bespoke programming and distinct experiences that have been carefully curated.
In June this year Waldorf Astoria, the iconic luxury brand of Hilton, released its'Live Unforgettable' campaign in a dramatic repositioning of the brand to highlight its unique experiences. And in addition to its sprawling hotel footprint, Marriot International has launched a range of new and unexpected experiences to its current portfolio of 120 hotels across eight brands.
JW Marriott's Taste of JW program takes guests on a journey of unique dining experiences at properties all over the world, while the Behind the Barre program is an on-demand in-room barre workout series designed by The Joffrey Ballet.
W Hotels' millennial-focused FUTURE RISING series offers exclusive panel events with creative leaders in design, music, and fashion and gives music lovers the chance to uncover up-and-coming local artists or lay down a track at W's Sound Suites.
The Luxury's Collection's Global Explorer program offers guests an authentic look at the world's most enchanting destinations through the eyes of leading cultural voices, such as renowned graphic designer and creative director, Sofia Sanchez de Betak, while St. Regis' signature brand rituals like the Bloody Mary Cocktail, Champagne sabrage, and the Midnight Supper inspire guests to pursue their culinary passions.
Guests can also access one-of-a-kind experiences through St. Regis' Connoisseurs, an elite group of global tastemakers and artisans including fashion designer Jason Wu and celebrated polo player Nacho Figueras.
Bruce Ryde, Vice-President, Luxury Brands and Brand Marketing, Marriott International Asia Pacific, said that these curated experiences are essential in today's market. "Luxury travellers today have higher expectations than ever before. While a sumptuous hotel, spa service and fine wine with dinner used to satisfy high-end globetrotters, this-one-size-fits-all approach is now losing out to personalised and authentic travel experiences that speak to people's idealised selves," he said.
The emergence of 'lifestyle hotels' also taps into a growing consumer preference for individualisation. This thinking favours cutting-edge interior design and ultimate comfort in an intimate setting. In a nutshell, boutique is the new black – and that doesn't mean size alone.
Global hotel brands have begun adding boutique brands to their portfolios to cater to this 'anti-hotel' sentiment, such as InterContinental's Voco, Accor's MGallery and SO/ hotels, Marriot's Moxy, Autograph Collection and Edition Hotels and even LUX* Resorts' new sustainability-focused Mauritian brand, Salt.
Guests want a different experience each time, and that means hotels with personality, impeccable design, and perks. There has never been more pressure on the hotel industry to be creative and ahead of the curve with their guest offering.
It also means hotels are increasingly under pressure to show a respect for and collaboration with their environment and its people.
"It used to be that things were very fragmented…but now the ecosystem is like, if a hotel isn't somewhat a conduit or portal into the culture of the destination, it kind of falls flat" Upchurch told Luxury Travel Magazine. "And that includes two executions of that: one is how does the local culture come into the property itself through events, and what kind of relationship does it have with the community at large?"
"It used to be that things were very fragmented…but now the ecosystem is like, if a hotel isn't somewhat a conduit or portal into the culture of the destination, it kind of falls flat."
– Matthew Upchurch, CEO of Virtuoso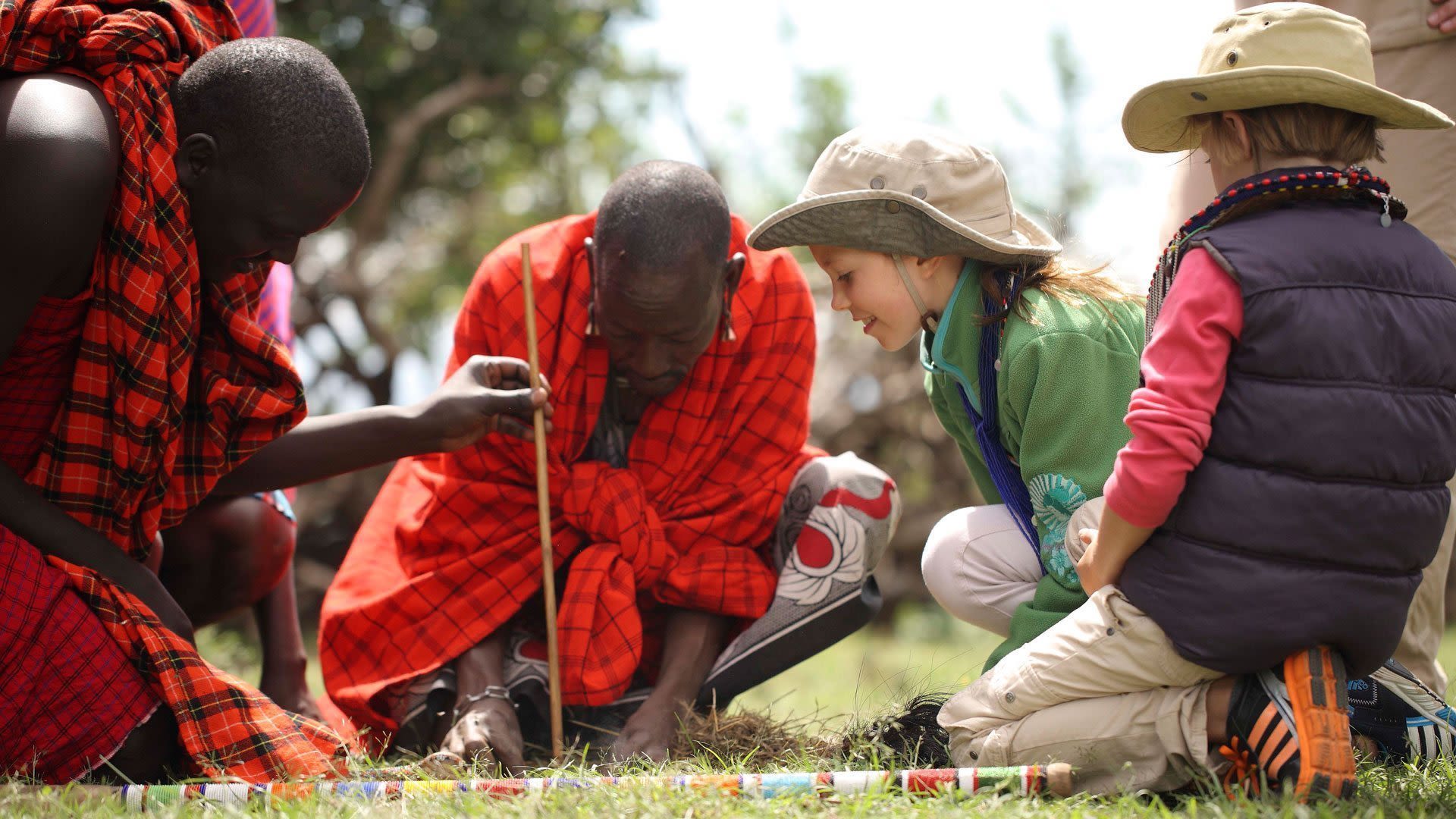 Social Media to Motivate, Technology to Facilitate
Further fanning the luxury travel experiential fire is technology and in particular, social media. Hotels now frequently receive booking requests from Instagram and sell on the social platform, while picture-perfect destination photos lure consumers to add to their bucket lists, tag their friends and start conversations about their next holiday.
Social media, and in Instagram in particular, now heavily influences the way younger generations research and undertake travel, and plays an invaluable role in the 'dreaming' and 'planning' as well as 'sharing' stages of the five-stage customer travel journey (dreaming, planning, booking, experiencing and sharing). Millennials' appetite for travel content also continues to grow as a 'fear of missing out' mentality spreads its tentacles through the aspirational middle class.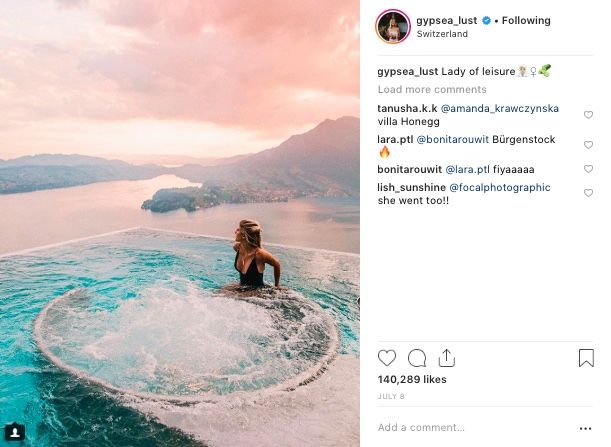 As a result, hotels – and even bars and restaurants – are curating more and more 'Instagrammable' experiences, creating individual hashtags or social media-led campaigns, enabling the capture of special moments to be shared with followers.
Social media has become so powerful in the world of travel that it has even begun to blur the lines between whether it's the documenting of the destination itself and the gratification of likes and comments that motivates, or the travel experience itself.
Virtuoso's research revealed clients are requesting on-site photography sessions to create Instagram-worthy content, including replicating shots they admired online, and Virtuoso advisors are arranging themed photoshoots characteristic of destinations, such as wearing traditional geisha attire in Kyoto or ball gowns in Venice.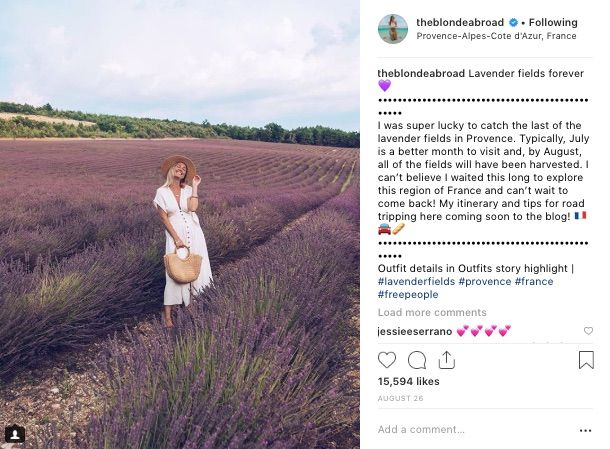 The flip-side of this is the growing burden of social media, which, according to Trafalgar is a real thing – 53 per cent of those surveyed said that the pressure of posting on holiday was enough to put them off. For the rest of us, though, the opportunity for boutique experiences and cultural encounters that can be shared on social media are bolstering luxury travel's boom.
For hotels, technology has allowed operators to record and define guest preferences, cataloguing what they prefer, satisfying the modern traveller's expectation to get what they want, when they want it, in the way they want it.
But that's not to say travellers no longer desire human interaction in hotels – quite the opposite. Hilton's research found that nearly 70 per cent of respondents said they preferred to interact with a person concierge throughout their stay, while only 20 percent cited preferring to use a digital-only concierge. The survey noted that guests who received high-service were more likely to return to a previously visited luxury hotel four or more times. Today's luxury travellers want it all –  quality service as well as the ease and seamlessness that technology brings.
And this is just the dawn of what is fast becoming a new era of luxury travel – who knows what tomorrow will bring?