A Sardinian Gem
A slow-living ethos and unabashed glamour combine to create a destination of beguiling eccentricity on the Italian island of Sardinia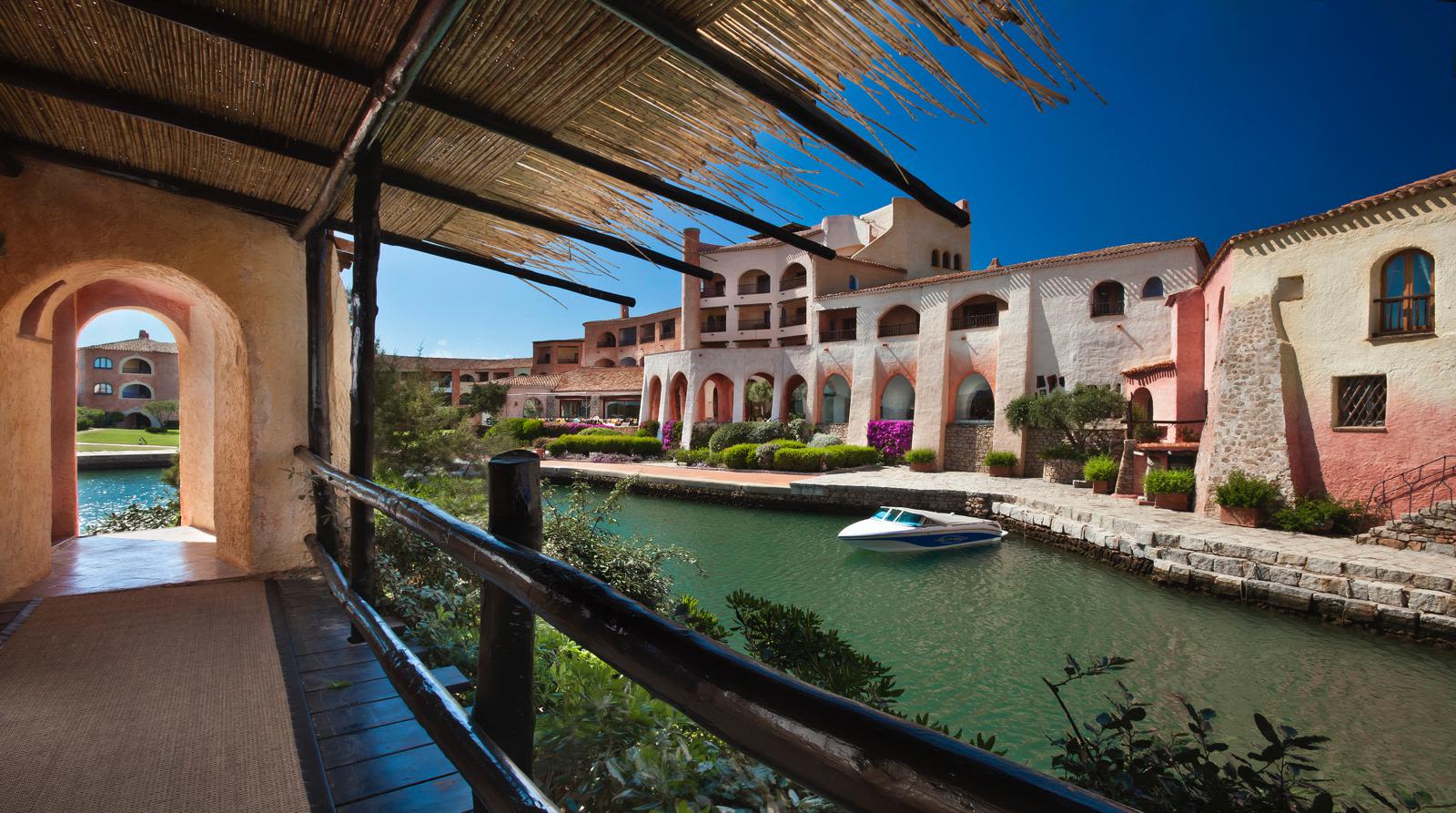 If you want to live a long life you should live in the mountains, not too far from the sea, and drink lots of red wine. This was one of my key takeaways from Sardinia, an Italian island known not only for its rugged good looks, but also for being home to some of the world's longest-living people.
Just five places in the world can claim to be a 'Blue Zone' region – where there is an unusually high percentage of people over 100 years old – and Sardinia was the first to be identified. On this unspoilt island, there are nearly 10 times more centenarians per capita than in the United States, and its central eastern province of Nuoro is known for having the planet's healthiest and longest- living men. You won't find these gentlemen playing bingo and canasta in a pastel, Florida-style retirement village, either. It's far more likely you'll catch them walking peacefully in nature or sitting at a restaurant, chatting with friends over the catch of the day and a bottle of cabernet sauvignon.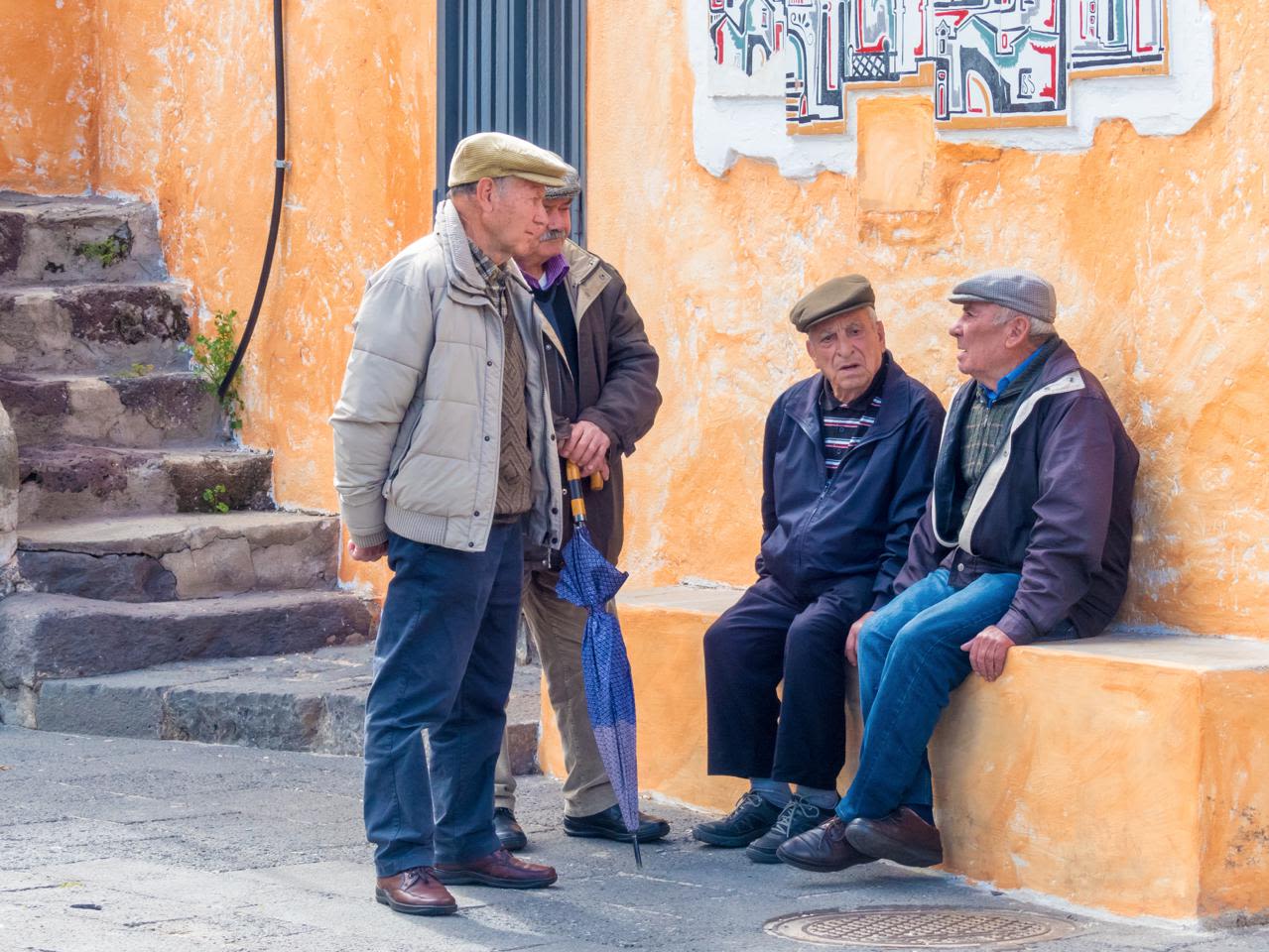 I can't say I was terribly shocked to discover Sardinians live longer, healthier and happier lives than the average person. If you took 30 seconds to Google the destination you'd see a screen filled with perfect turquoise water and fine-sand beaches, sheep-covered mountains and yacht-dotted marinas. Sardinia is part of Italy, but it is also considered a semi-autonomous region with its own indigenous languages and traditions, and a rich culture rooted in the connection between people, land and sea. For those that were born and bred here, they're not just Italian, they're Sardinian, and they make the distinction proudly – there are, clearly, worse places to grow old.
And yet, for all its dramatic beauty and fascinating culture, Sardinia still flies under the radar of many travellers, and of course this just adds to its appeal. There is a sort of delicious satisfaction in holidaying in a place that isn't overrun by tourists, and my partner and I fell hook, line and sinker for Sardinia's quiet charms when we first visited in 2015. We did as the long-living Sardinians do on that trip – we took our time and let each day unfold naturally as we road-tripped on an itinerary-free journey across untamed, mountainous hinterland, breathing in every moment of the island's unique sense of peace and isolation. It felt like the island was ours and that we were its first explorers as each day we encountered yet another flawless beach along the almost-2000-kilometre coastline, and stopped at a different seaside town for another Sardinian long lunch.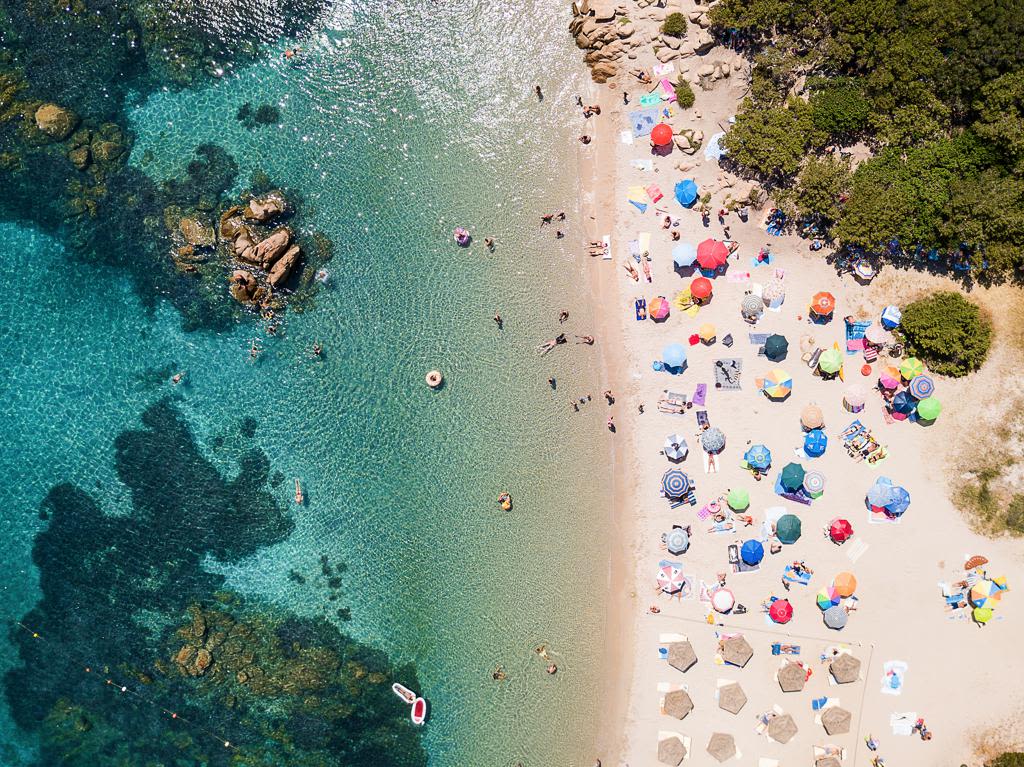 It continues to be one of our most fondly-remembered trips, and so there is heady anticipation as I arrive at Olbia airport for Round Two, four years later. Sardinia is known for its incredible diversity, so I know this trip is likely to be completely different from my last, especially since this time I'll be spending five days in Costa Smeralda. Sure, Sardinia might celebrate the Mediterranean diet and living in harmony with the environment, but the 'Emerald Coast' reminds you that you're allowed to let your hair down while doing it – la dolce vita and all that.
One of Europe's most celebrated playgrounds of the rich and famous, Costa Smeralda's flashy, 55-kilometre stretch of coast on the north of the island has long been a glitterati go-to destination for high-summer good times. The main town of Porto Cervo is the region's beating heart, and its piazzetta – a main square not large enough to warrant a Rome-style 'piazza' – is peppered with restaurants, bars and boutiques that overlook a harbour filled with super yachts worthy of a rapper's chart- topping music video.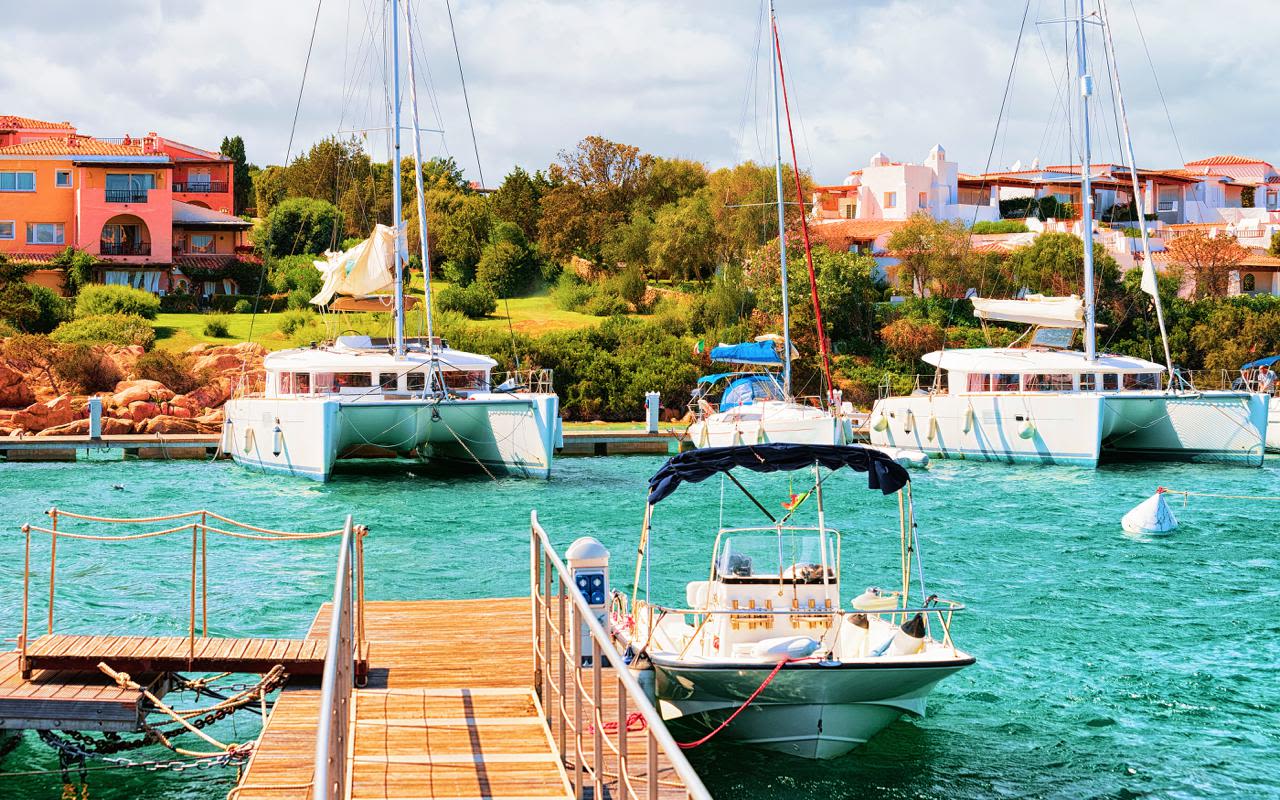 This is where the rich go to see and be seen, to party and also to repose. It feels a bit like an adults' Disneyworld, where the rides are replaced by hidden, invitation-only nightclubs and souvenir shops are replaced by designer fashion boutiques that could drain your bank account faster than the time it takes to get through an Aperol Spritz. And yet for all Costa Smeralda's prestige, there is a palpable light-heartedness that is utterly unique for the historically ostentatious Mediterranean. This is one of the very reasons celebrities have flocked here for the past 50 years.
"Sardinia [has] a rich culture rooted in the connection between people, land and sea. For those that were born and bred here, they're not just Italian, they're Sardinian, and they make the distinction proudly."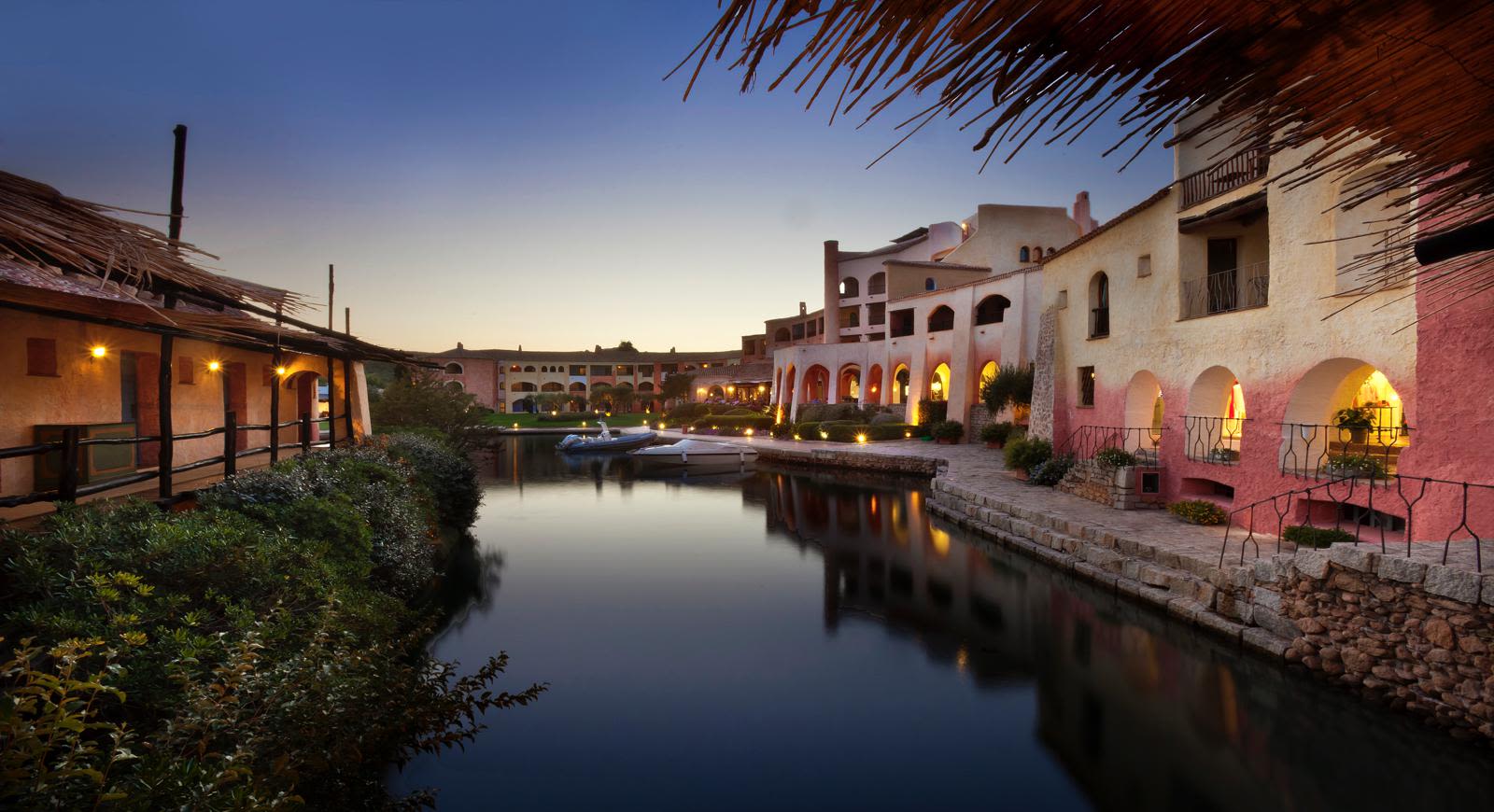 Hotel Cala di Volpe was designed to resemble a traditional Sardinian fishing village
Hotel Cala di Volpe was designed to resemble a traditional Sardinian fishing village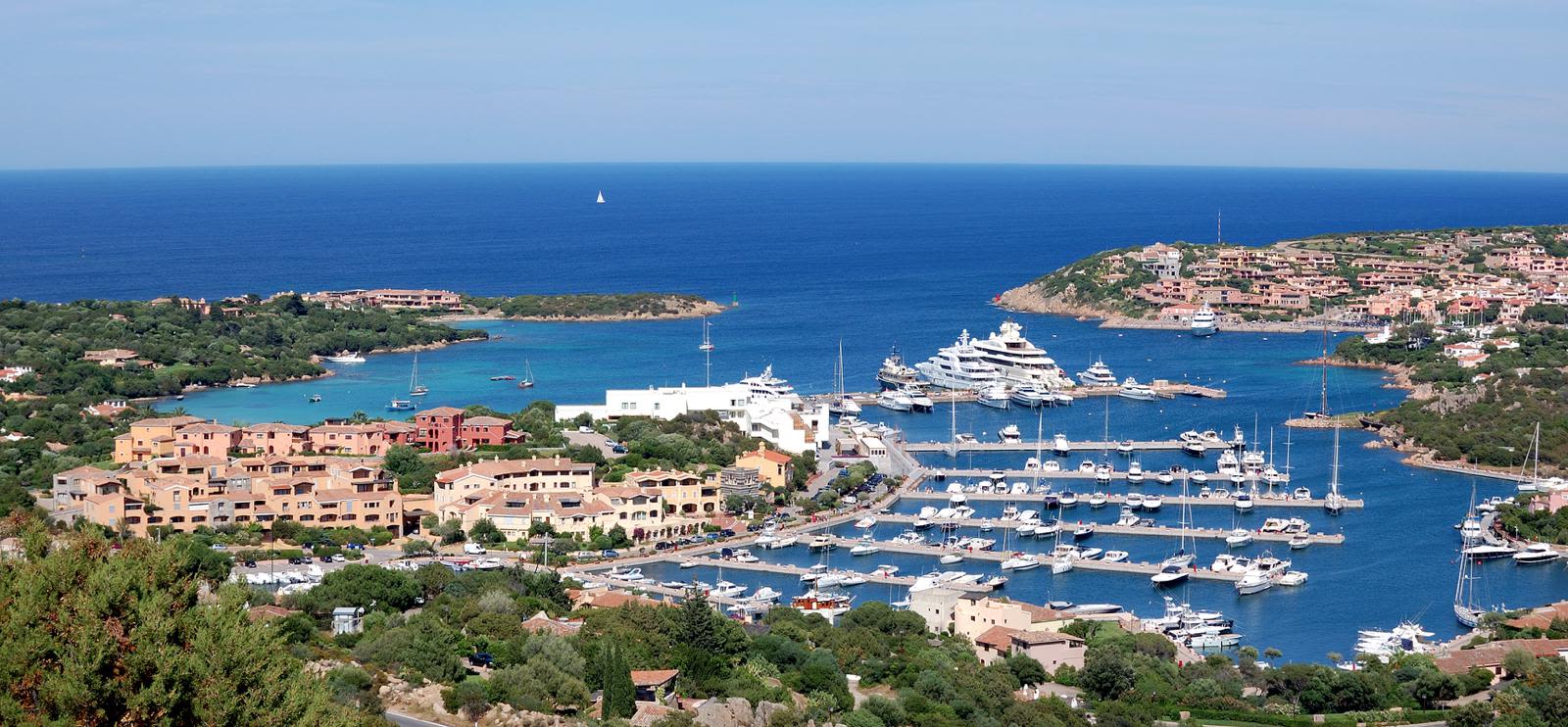 Porto Cervo, Costa Smeralda, Sardinia
Porto Cervo, Costa Smeralda, Sardinia
Before the 1960s, Costa Smeralda was nothing but farmland, with shepherds and their flocks more or less the only inhabitants. But when flamboyant Arab millionaire Karim Aga Khan flew over the unspoiled coastline and its vivid teal waters in 1962, it was love at first sight. He rallied a handful of investors and together they bought the land, developing the area into an exclusive resort consortium for the super wealthy. The rest, as they say, is history.
A big part of this history is Costa Smeralda's iconic architecture, which is so important to its identity that a committee oversees all building projects, ensuring the epochal aesthetic is never diluted. It was created by a group of world-renowned architects including Swiss-born Jacques Couëlle and Luigi Vietti, and the result is a skyline defined by sculptural, squat buildings with haphazard, rounded lines and irregular shapes. The buildings, in pastel shades as well as Greek Island-white and natural terracotta, were inspired by medieval lodgings and look as though they have been shaped by the Mediterranean's infamous mistral wind over thousands of years.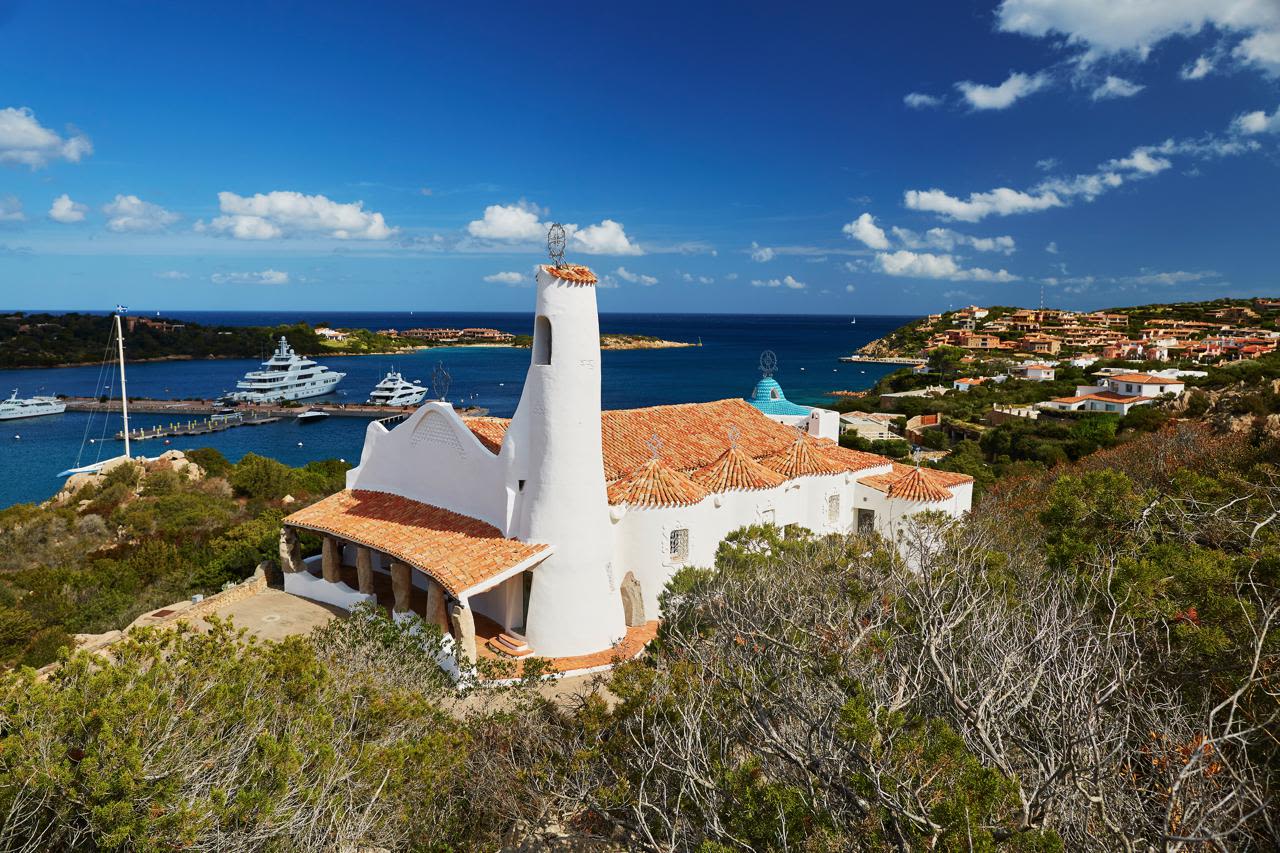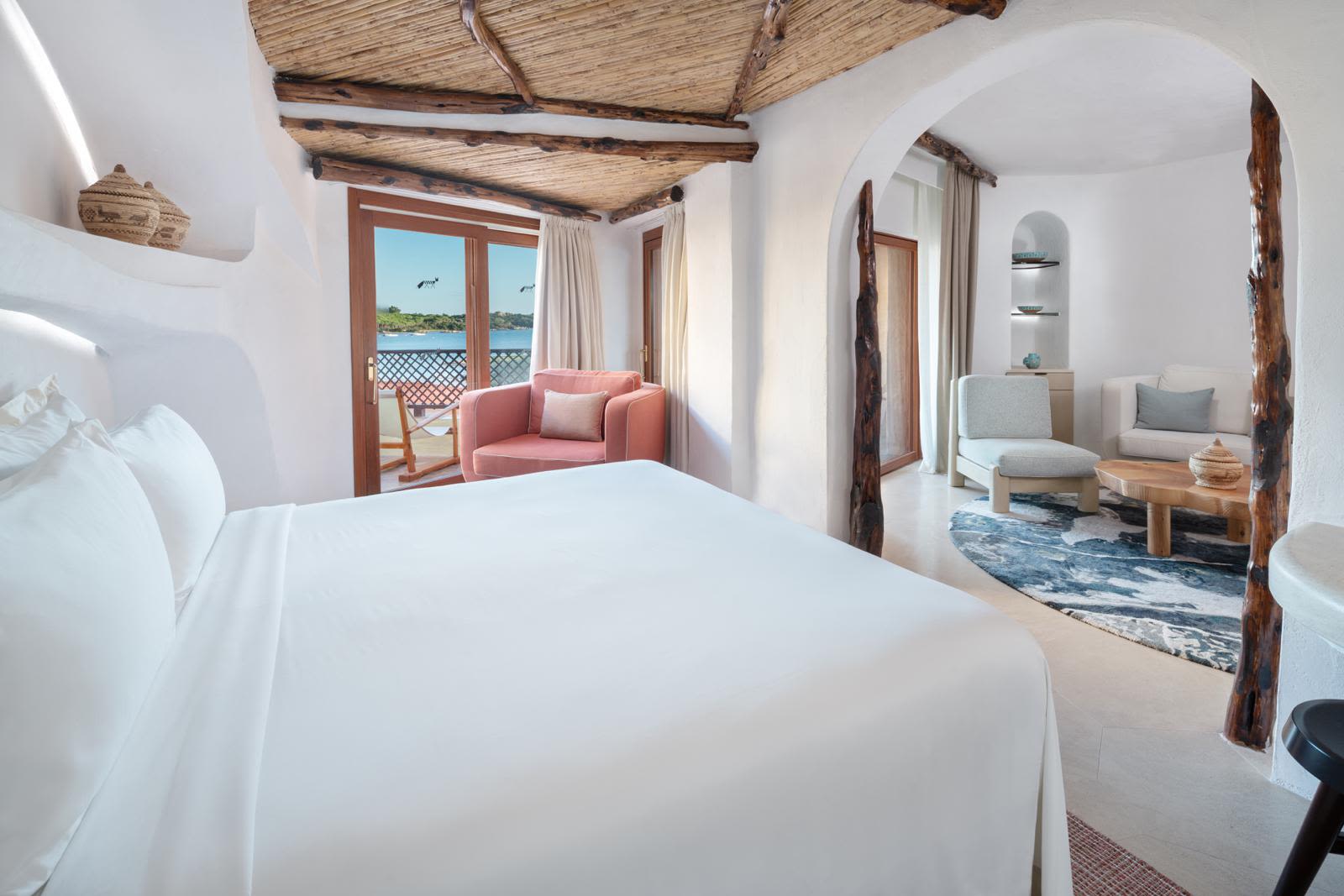 Quirky and colourful Hotel Cala di Volpe – which recently refurbished 10 of its rooms – is one of the best examples of Couëlle's trademark style. Considered the most desirable, luxurious and iconic hotel on the Emerald Coast, it was designed to resemble a traditional Sardinian fishing village. My favourite place to relax here is at the outdoor Atrium Bar, where sculpted arches create vivid open-air windows to a small harbour that truly does feel like one of the seaside villages I visited four years earlier.
It's a property that is full of character with a melting pot of design influences, from Arabic flourishes nodding to Costa Smeralda's colonisation, to age-old, indigenous Sardinian craftsmanship. Look around and you'll find Arabic exposed-beam ceilings; Sardinian granite walls embedded with irregular pieces of stained glass and adorned with traditional handmade baskets; and hand-carved and laid Sardinian juniper tree flooring.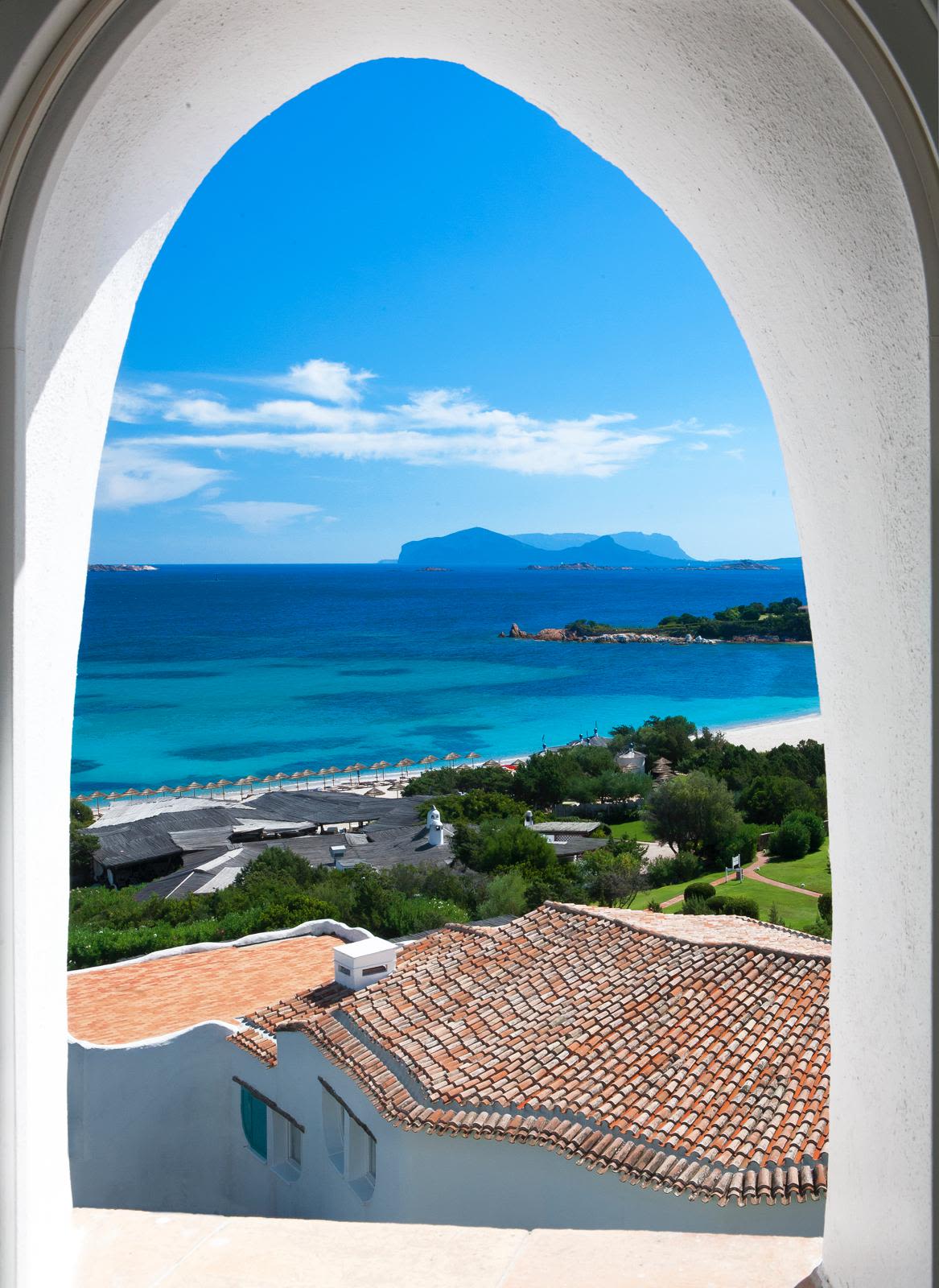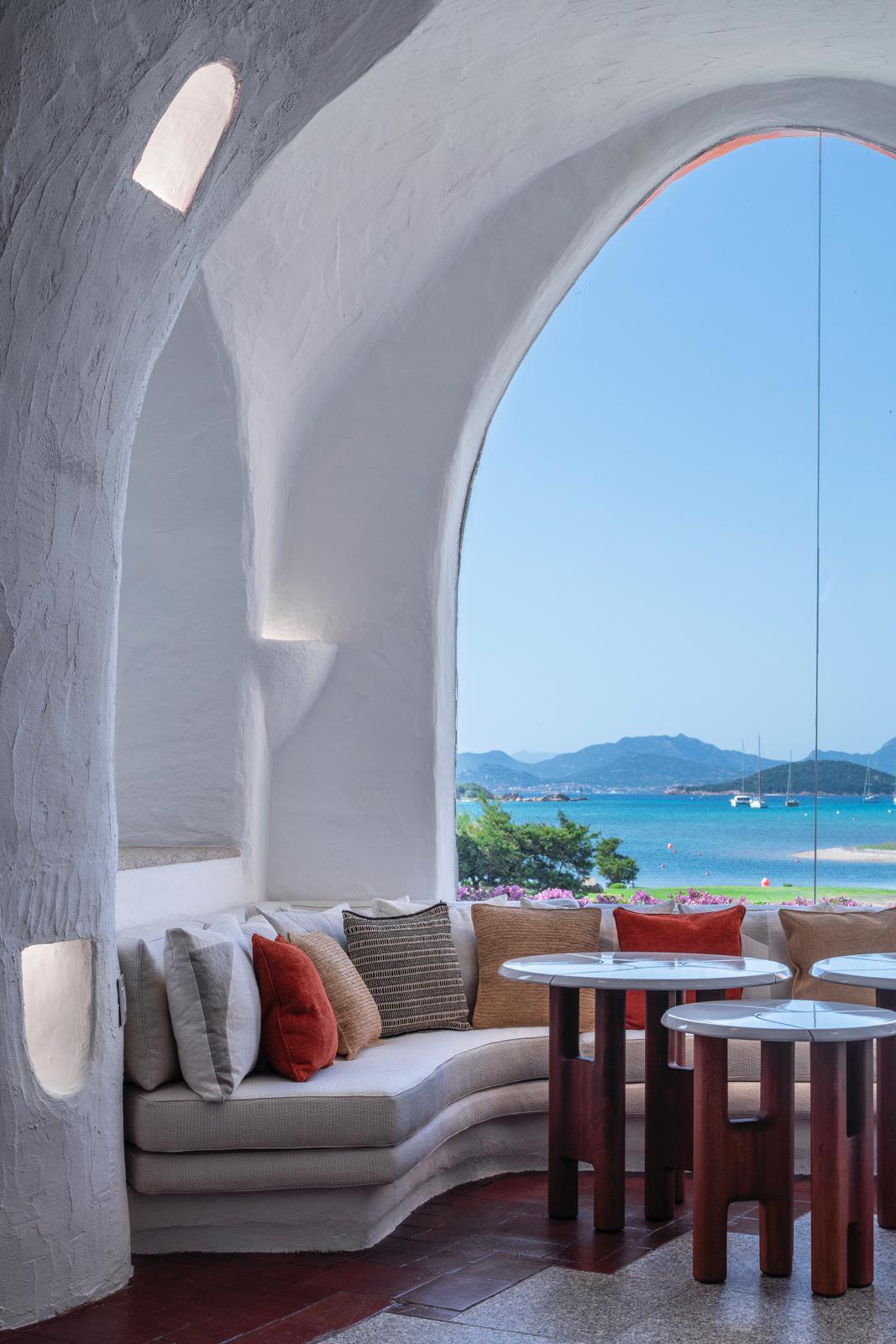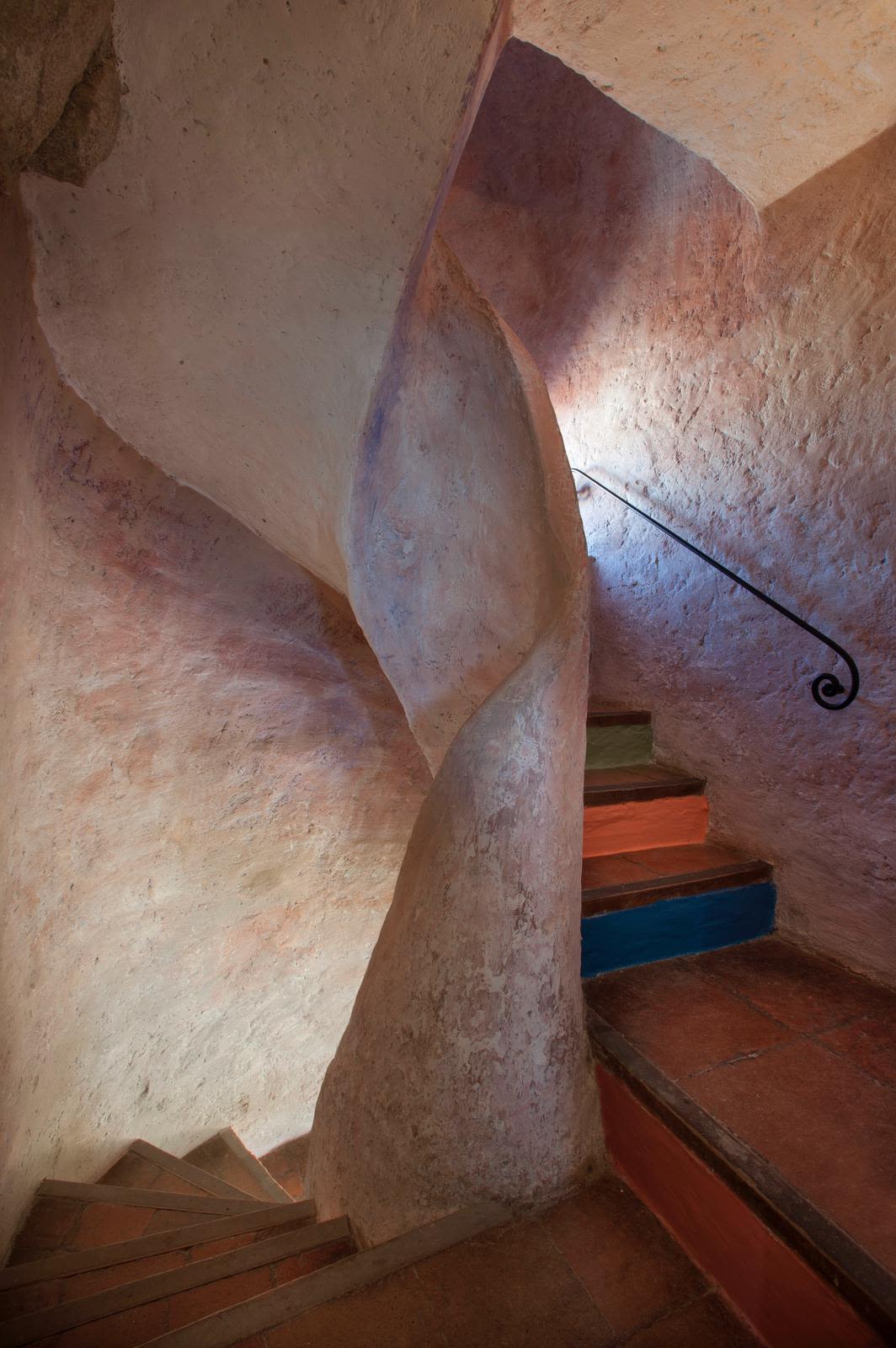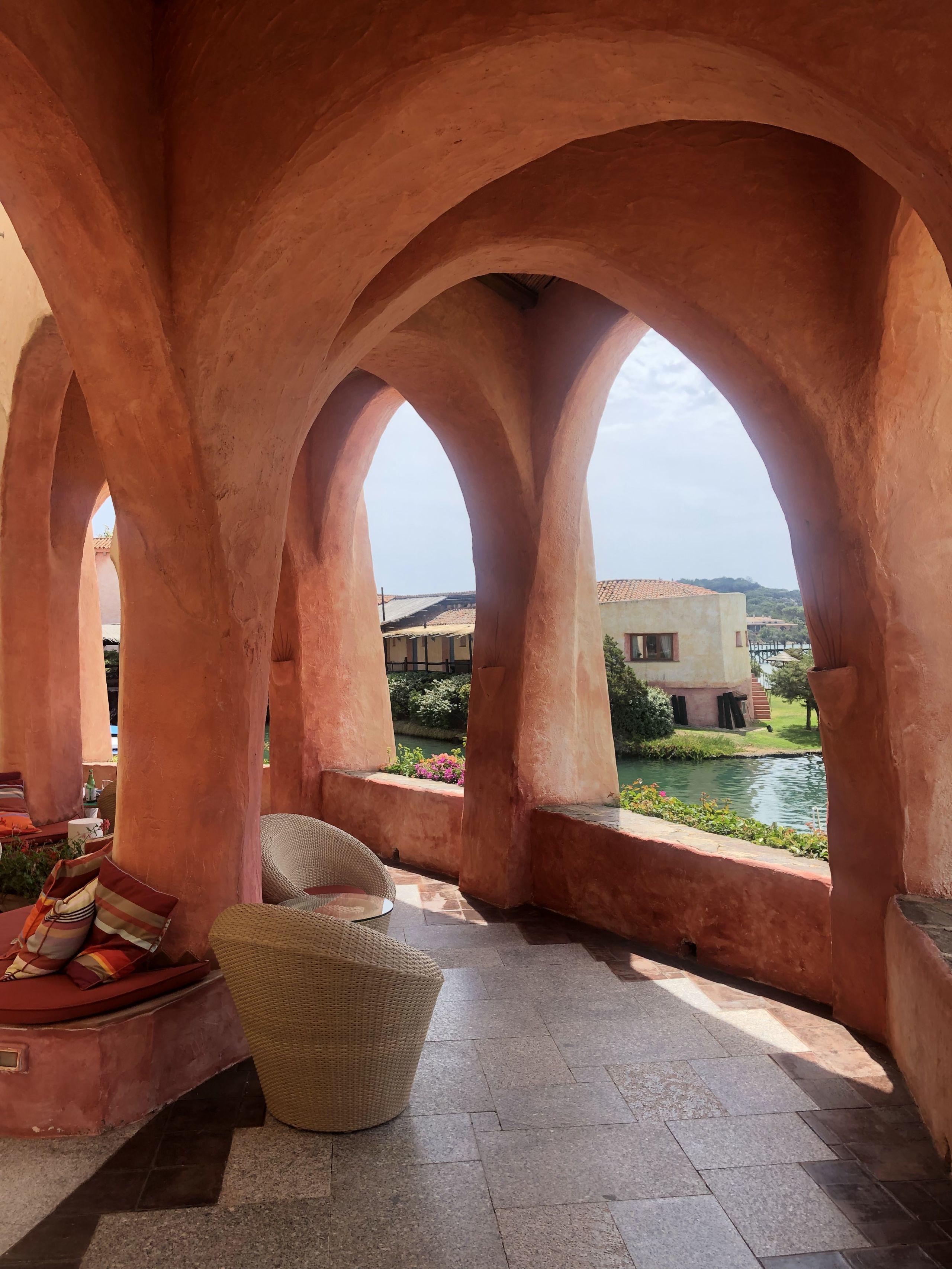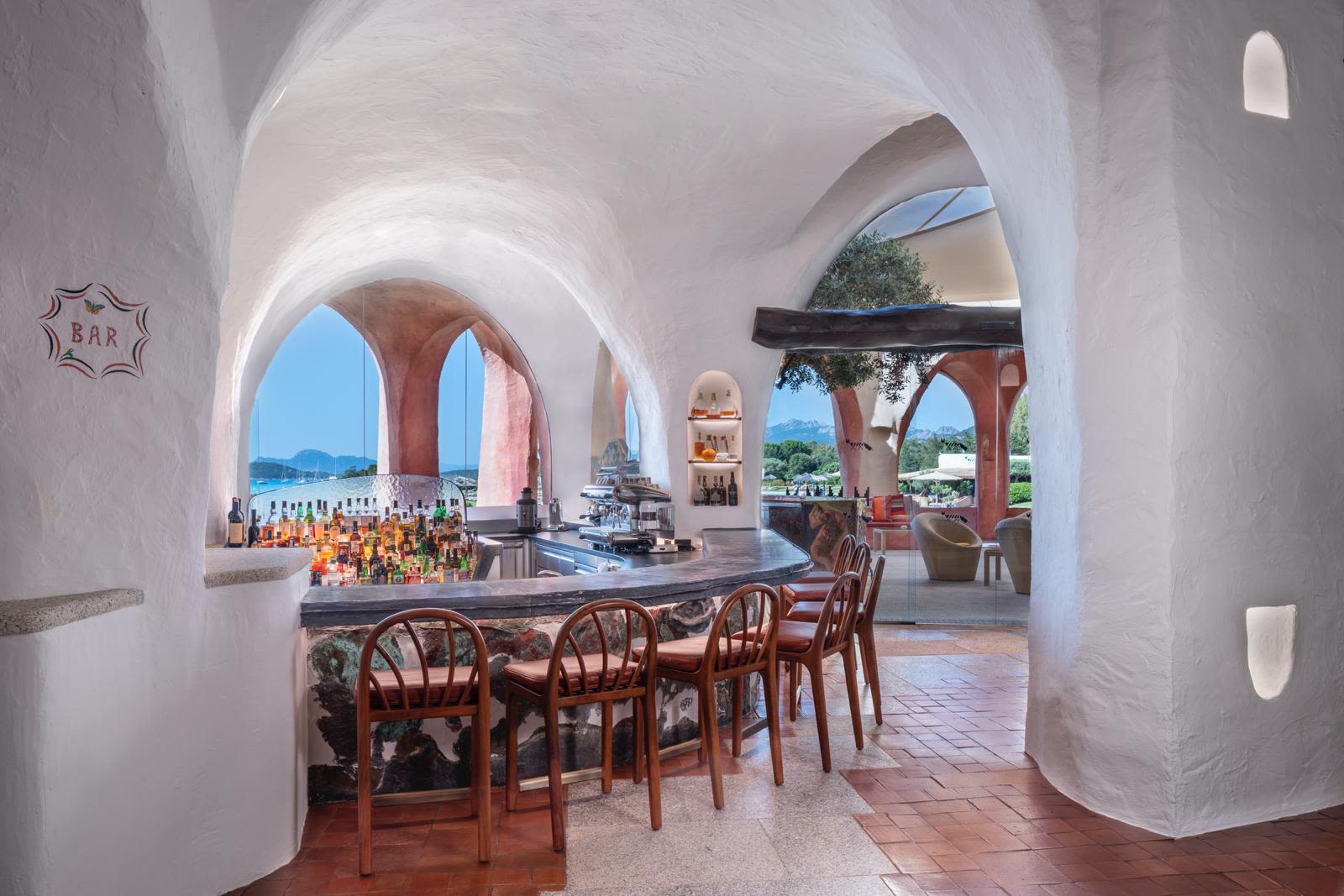 The bar and atrium at Hotel Cala di Volpe
The bar and atrium at Hotel Cala di Volpe
At Hotel Cala di Volpe, everything has a story, and given Costa Smeralda has seen the world's biggest celebrities, movie stars, Russian oligarchs, media moguls, Arab sheiks and billionaire jet-setters over the decades, so does everyone who works there. But none as juicy, perhaps, as those of the grey-haired gentleman I meet while dining one evening at the hotel's impressive Nobu-owned restaurant, Matsuhisa, who has been working at Cala di Volpe for 50 years. For a start, I find out the restaurant was originally the hotel lobby, and was transformed into James Bond's suite for the 1977 film The Spy Who Loved Me, featuring Roger Moore. And that's just the tip of the iceberg.
My travel companions and I are wide-eyed and hanging to his every word as he tells us he once had to urgently arrange a table at the hotel's waterside restaurant for Jackie O, who was staying in the marina, and that Princess Diana had been there waving to people from her yacht on the day she was tragically killed. He could go on, but the staff at Cala di Volpe pride themselves on their discretion, and lucky for him it's around this time that fireworks start exploding over the harbour, and not even Lady Di can keep me from glittery sky art.

The food at Matsuhisa, which draws on Japanese and Peruvian influences, is excellent, but my favourite dining experience at Costa Smeralda is of a more modest nature – a shareable farm-to-table spread at The Farm. With a huge vegetable patch and a menagerie of grazing chickens and goats, Cala di Volpe has introduced a paddock-to-plate menu as well as wellness and nutrition programs designed by leading UK celebrity nutritionist Amanda Hamilton.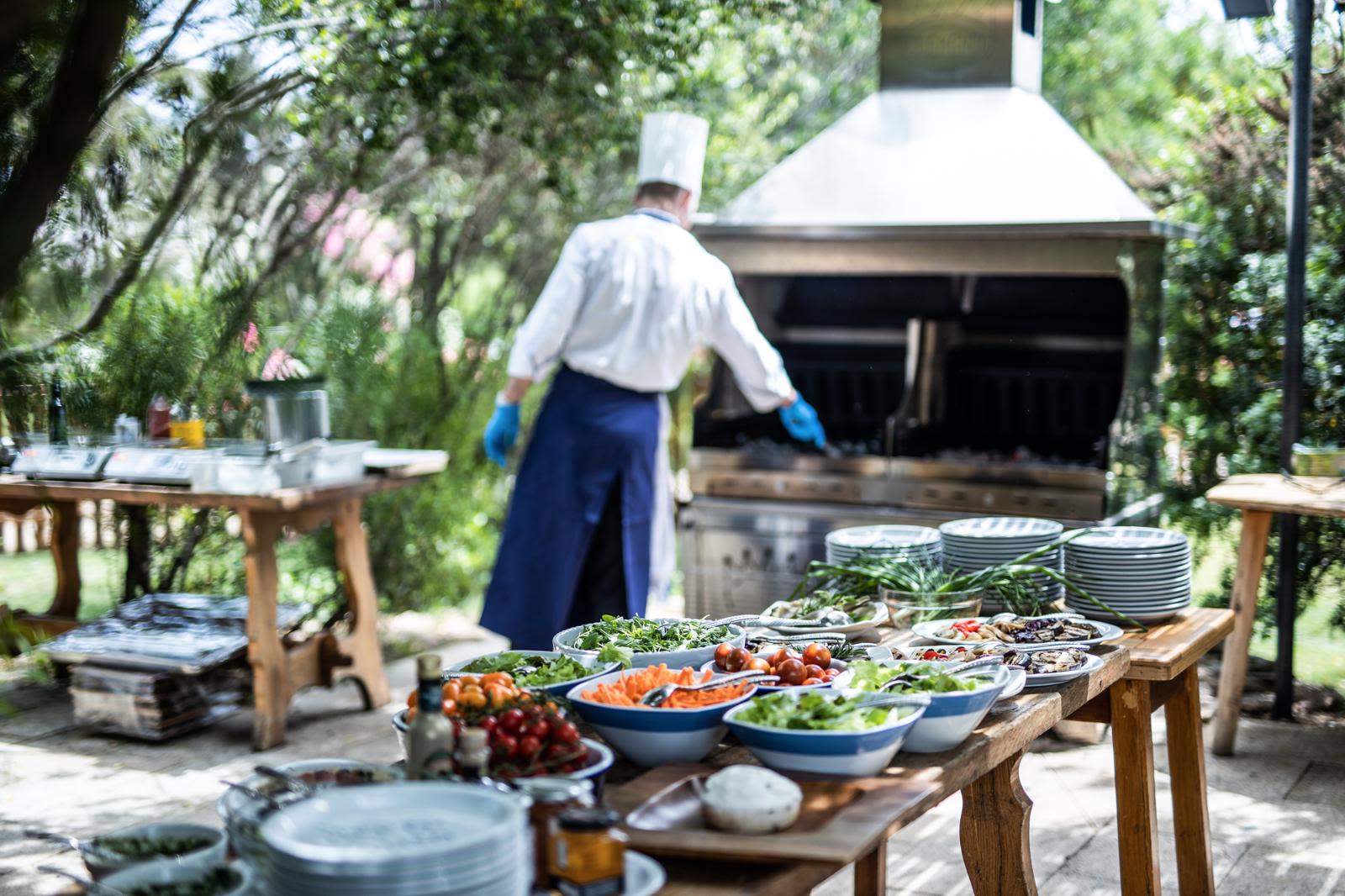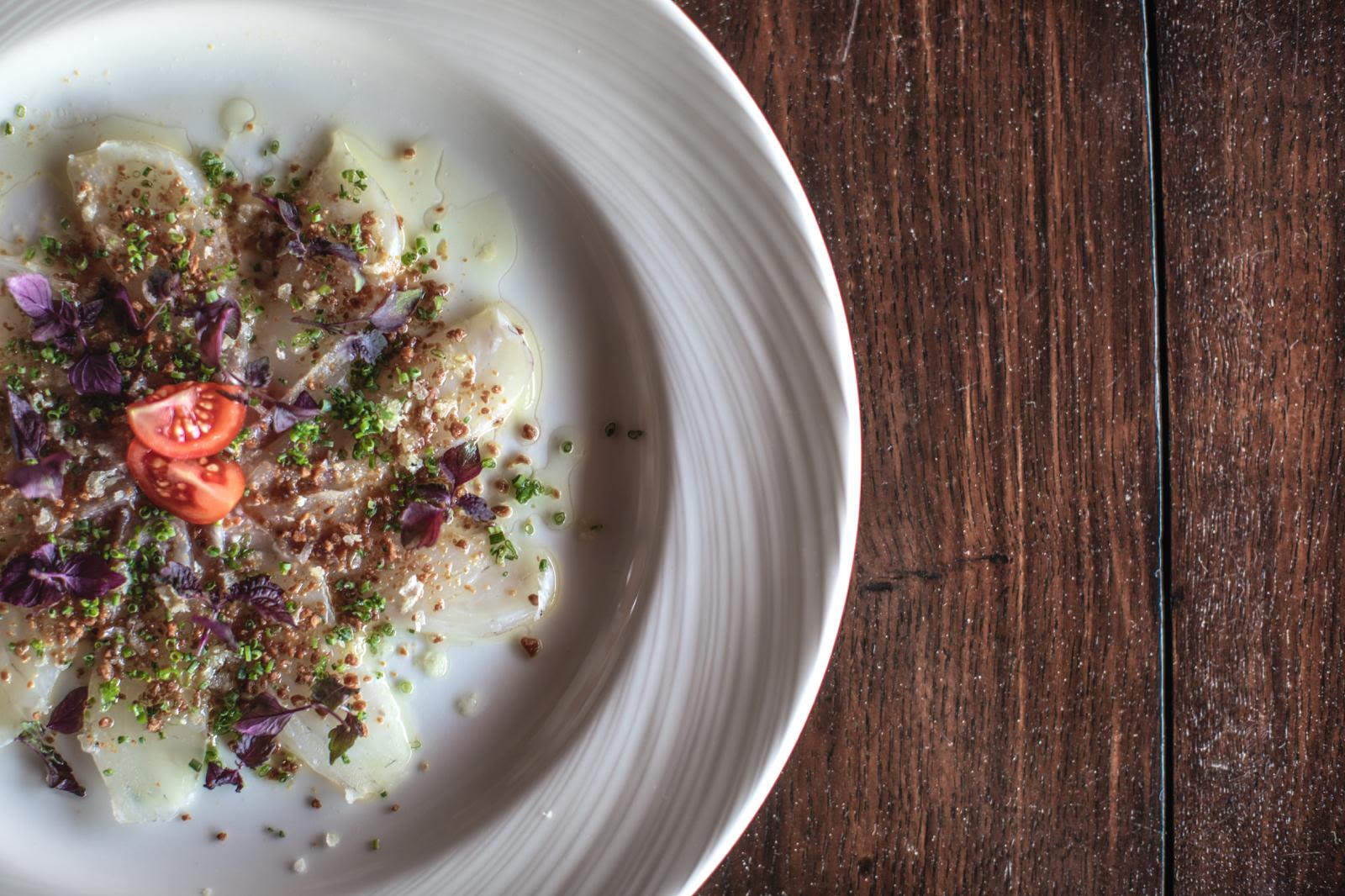 The food embraces Sardinia's healthy traditions to remind each guest they are a "human being, not human doing", with ingredients picked straight form the garden. There are colourful, fresh salads, grilled seafood and meats, and cheeses on the table, and of course, wine made from the local cannanou grape, famed for its links to longevity due to its high levels of polyphenols.
But perhaps the most Sardinian thing of all is the laughing, as everyone digs into good conversation as well as their nourishing lunch. Because for the Sardinians, spending quality time with people is just as important as what you put into your body for living a long life. This one meal might not guarantee I'll live to 100, but it's a delicious start.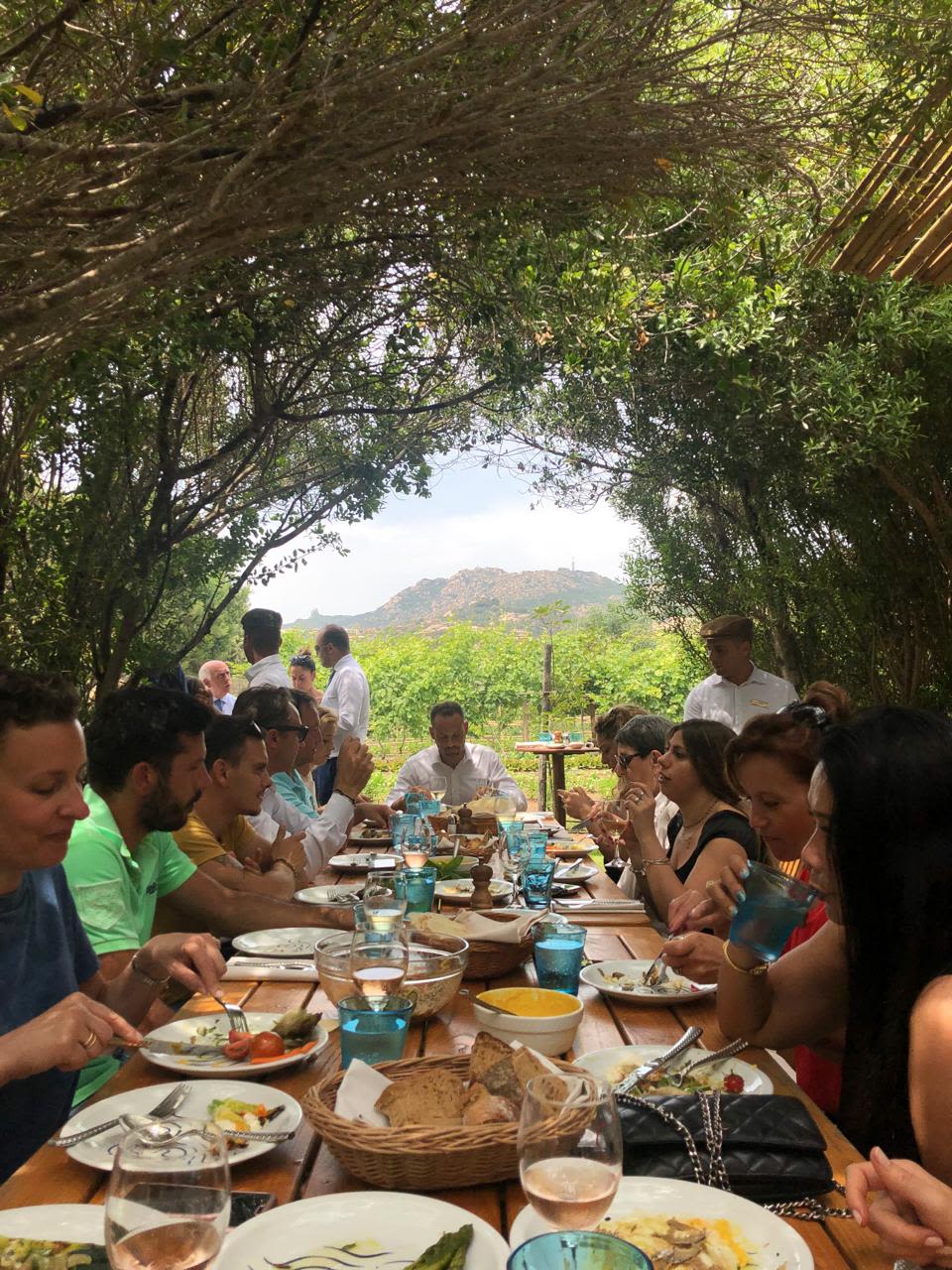 The Details
Costa Smeralda is located 28 kilometres north of Olbia. The resort destination is seasonal, with most of its hotels operating from May to October. Rates for Hotel Cala di Volpe start from €394 (around A$650) per night in the low season. marriott.com.au