Magic Roads
Phil Hawkes takes a literary – and physical – journey through the Emerald Isle's Northwest, where mystical Yeats country awaits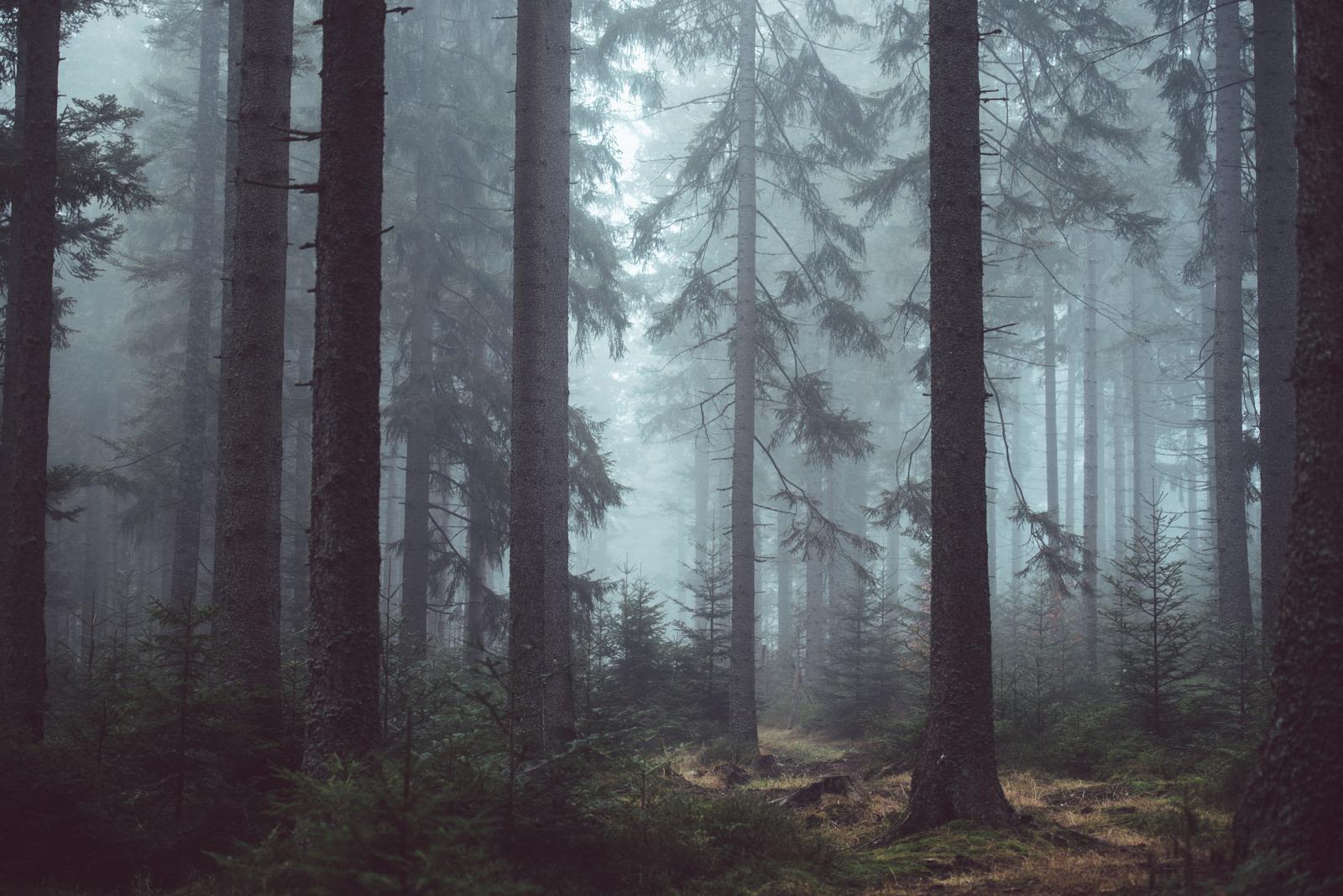 "The morning mist weaves its weary way
Through the valleys and steaming forest,
Seeking any living thing to embrace
In its quiet cool world"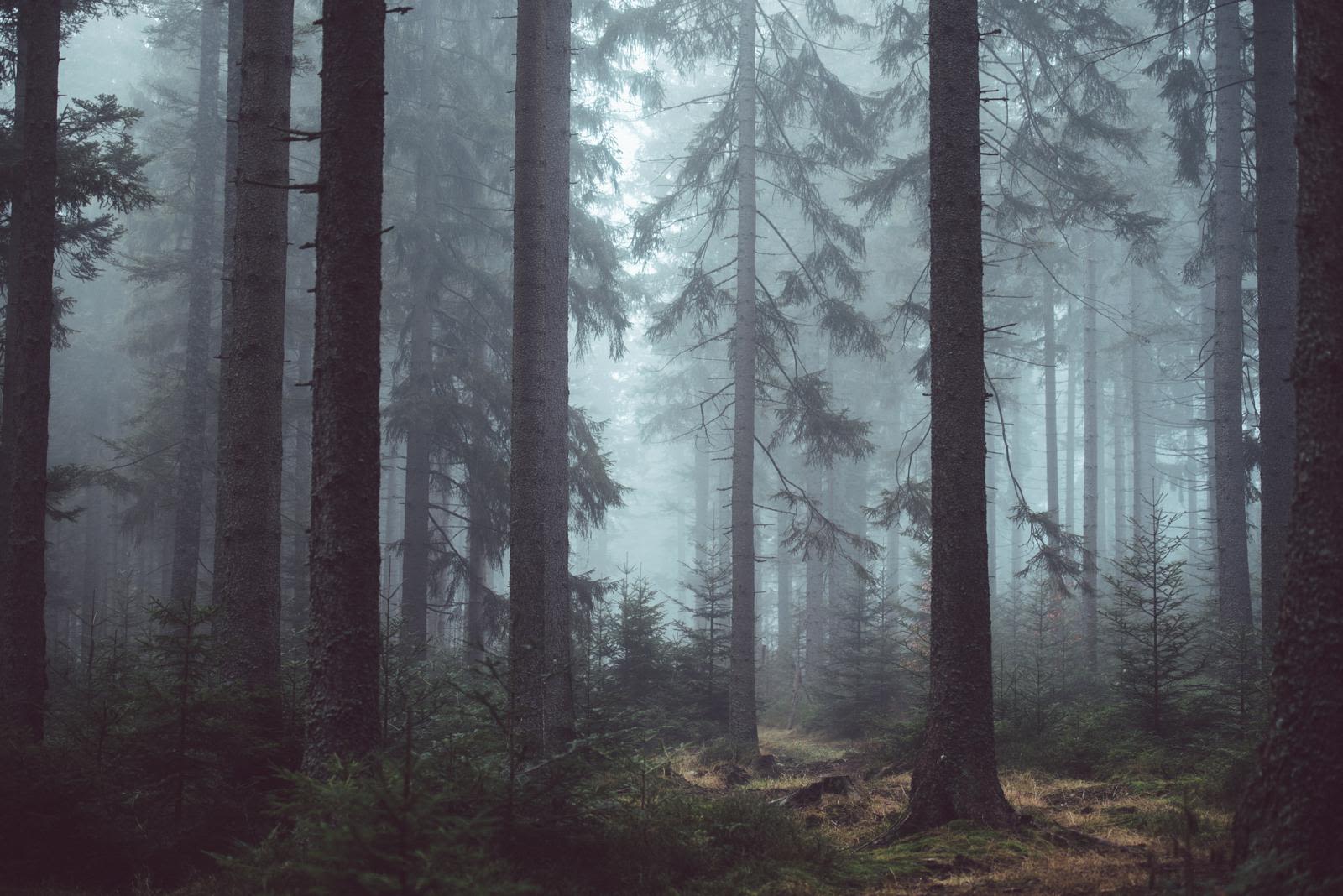 We're channelling famous Irish poet William Butler Yeats as we set out with Juno the dog on an early Springtime walk from Coopershill Estate near Riverstown in County Sligo, Ireland. But you don't need to be a poet or a painter to appreciate the wild beauty of this setting. It captures our best instincts for nature, the renewal of all things, a mysterious force that's a long way removed from the stresses of everyday life. Invigorating, very cool in more than one way.
Juno is our guide as we pass a field replete with a herd of deer who gaze curiously as we pass. We dismiss all thought of venison for dinner and instead, admire the organic veggie gardens and russet hens. It's a privilege to share this rustic scene with Juno's owners, Simon and Christina O'Hara who have transformed Coopershill Estate into one of Ireland's finest country accommodation mansions… B&B doesn't adequately describe the place.
The rooms and suites are lavished with antique Irish furniture, most comfortable king size beds, modern bathrooms and of course, cozy open fires. Best of all perhaps is the culinary experience in the impressive dining room where O'Hara ancestors beam down approvingly, as well they should given the attention to detail they observe below.
Christina and her team create personalised dinner menus based on fresh seasonal produce from the kitchen garden and the seafood for which coastal Ireland is famous; in the morning there's nothing quite like porridge and cream on a frosty day followed by a full Irish breakfast. Irish coffee, if you're up for it.
The countryside around Sligo has that mystical quality that poets admire, dominated as it is by a massive monolith called Ben Bulben which towers and glowers over the landscape. We're told that the leprechauns and fairies (Ireland is not short of them) have a secret place on the mountain where they come to dance and although we fail to see them, we definitely do hear strange moaning sounds as we take the 8 km. loop up and around the flat peak, a gentle climb from the south.  Was it the wind?  This is an ancient land with so many myths and legends, so anything is possible.
Reinforcing the air of mystery is the nearby Magic Road, which even cynics have described as impressive. Here, if you put your car in neutral at a certain spot it will roll backwards up the hill. Maybe it's an optical illusion, but we prefer to let our imagination go along with the artists and poets who find such inspiration in these parts.
Yeats was certainly inspired. He put it this way:
"Faeries come take me out of this dull world
For I would ride with you upon the wind
Run on top of the dishevelled tide
And dance upon the mountains like a flame"
                     
From 'Land of Heart's Desire', 1918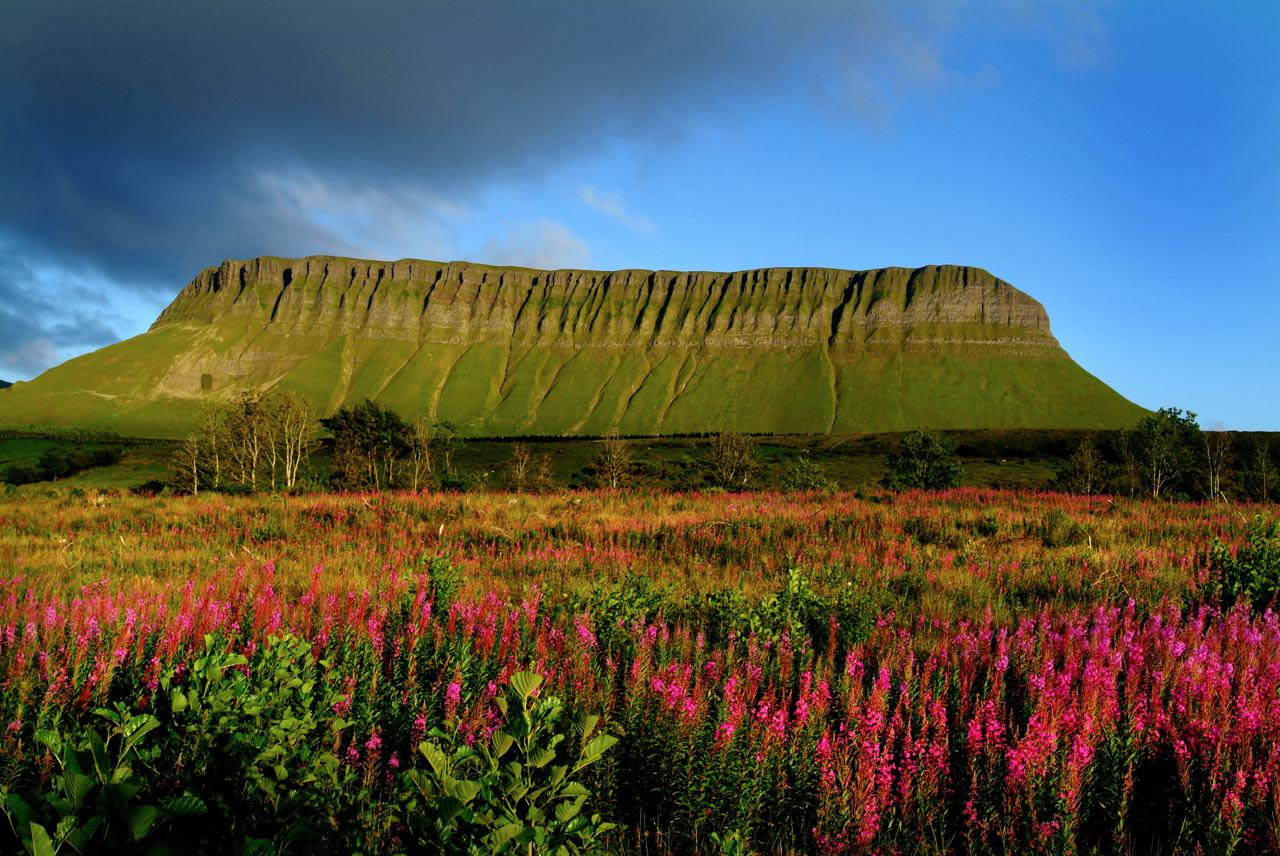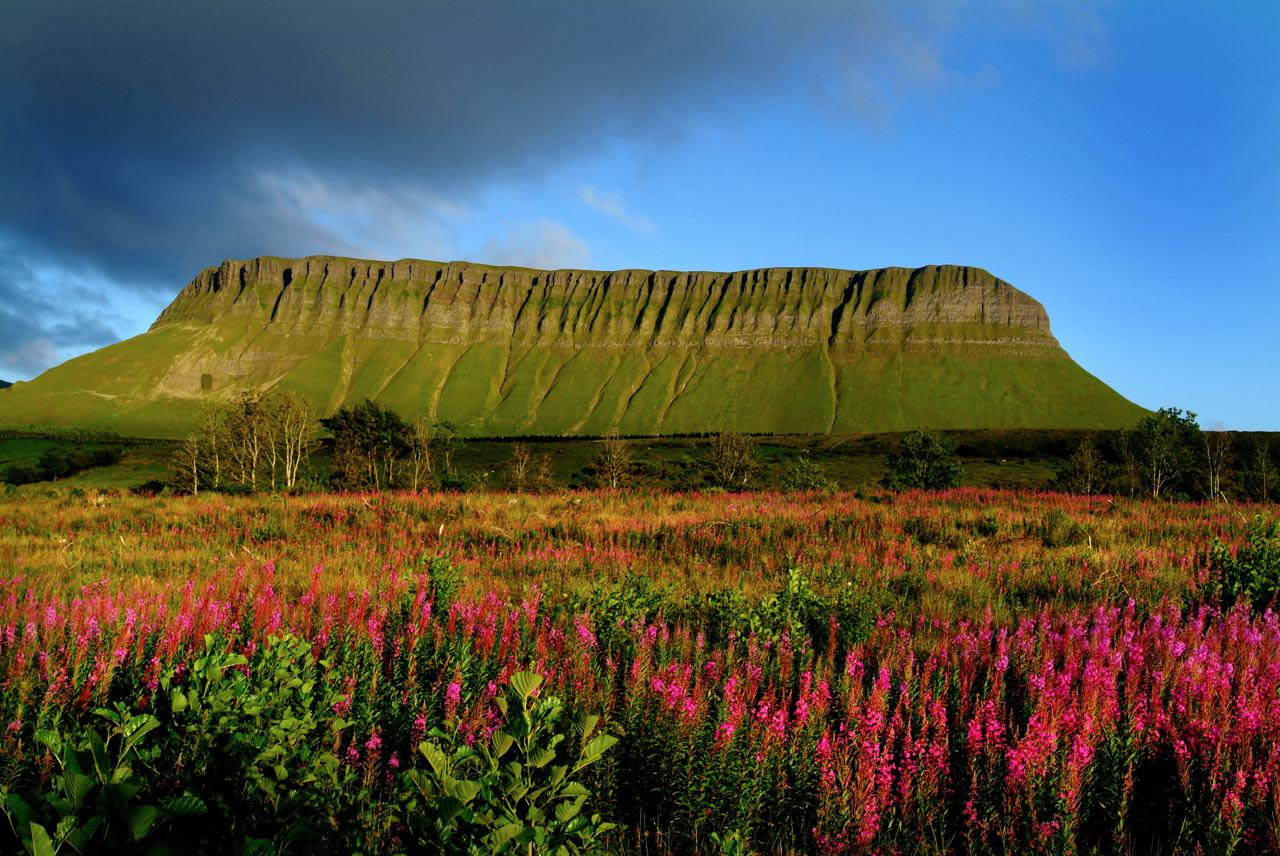 His poem "Under Ben Bulben" typifies the brooding intensity of much of his poetry which influenced the judges to award him the Nobel Prize for Literature in 1923. He spent much of his life around Sligo and is buried in nearby Drumcliff, where his grandfather was Rector at the pretty village church.
In Sligo Town there is the Yeats Society Museum, a carefully curated exhibition of photographs and memorabilia in the very house his family occupied. President of the society, former Irish Senator Susan O'Keeffe tells us that interest in Yeats and his family  has blossomed in recent years (his father Jack was a noted artist) and there's now an annual writers' festival which attracts guests from all over the world.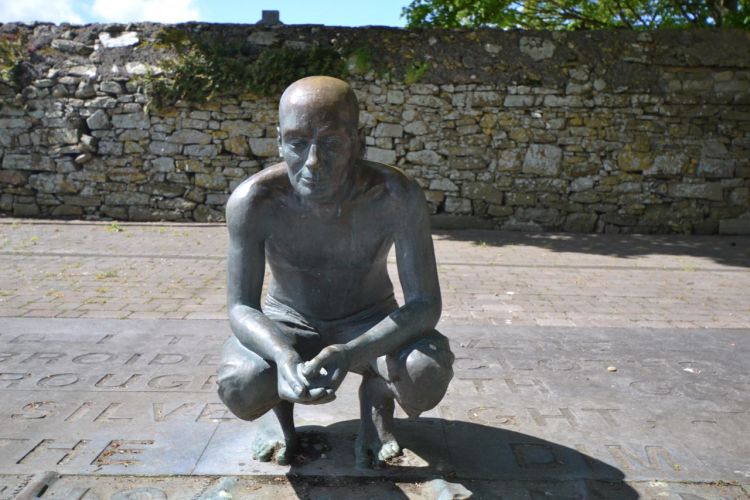 County Sligo is an unexpected highlight of our road trip along the Wild Atlantic Way. Sligo Port is full of history as the departure point for thousands of emigrants fleeing by ship from the scourge of famine from 1845 onwards, many of them perishing on arduous voyages to Canada, America and Australia. The Famine Monument in the town centre and the Memorial along the Quay are poignant reminders of the most disastrous event in modern Irish history.
In the town a fast-flowing stream runs through the centre bordered by cafés and boutiques. One highlight of our day is an investment in woollen sweaters from a tiny shop which sells nothing apart from hand-loomed Aran garments… shopping is a tempting pastime wherever you go in Ireland. Another very definite high point is dinner at a traditional pub (and there are plenty of those), our fortunate choice being Hargadon's where the finest oysters and salmon reign supreme.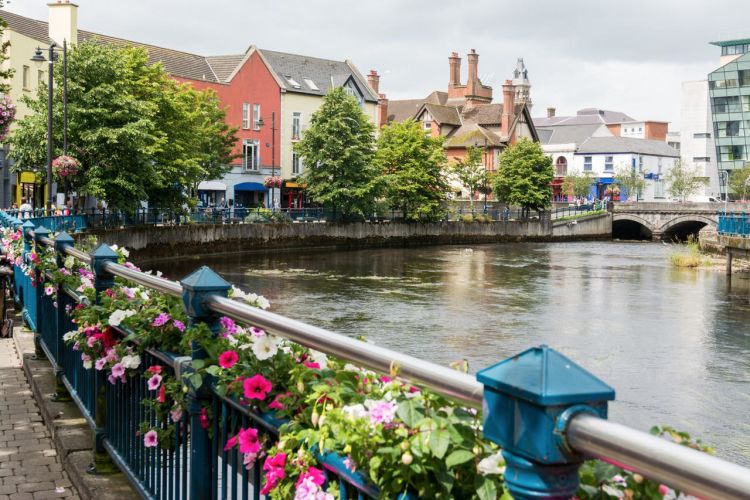 But the road show must go on, and there's no mystery about one fact: Yeats Country has a very magical kind of wildness that will linger long after you depart. Quite possibly, you'll feel compelled to write your own poetic "recollections in tranquillity", as William Wordsworth put it.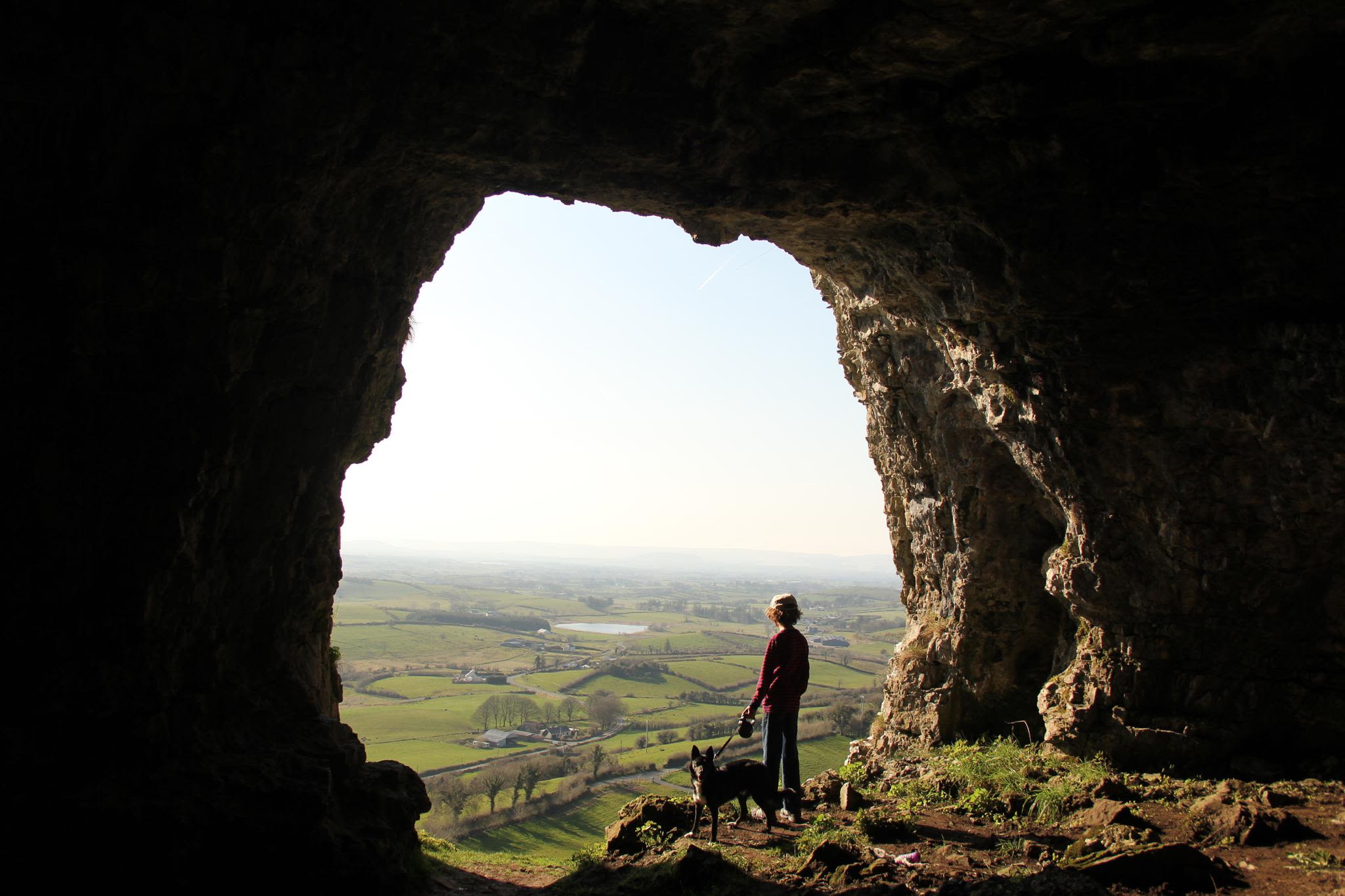 The Details
Sligo is a convenient stopping point along Ireland's Wild Atlantic way, described as the world's longest defined coastal touring route from Kinsale Harbour in the South to Malin Head in the North, a distance of 2,600 kms. With a rental car you can cover the entire route in a couple of weeks, but best plan is to choose a section and explore in more leisurely fashion. Alternatively you can take a train or bus from Dublin to Sligo Town (2-3 hours) and immerse yourself for a longer stay in the area. Coopershill Estate is 20 minutes from Sligo Town and features 8 large double rooms with rates from 202 to 250 euros per night. Open from April to October each year.