SA Getaway
8 unique outdoor experiences to have in South Australia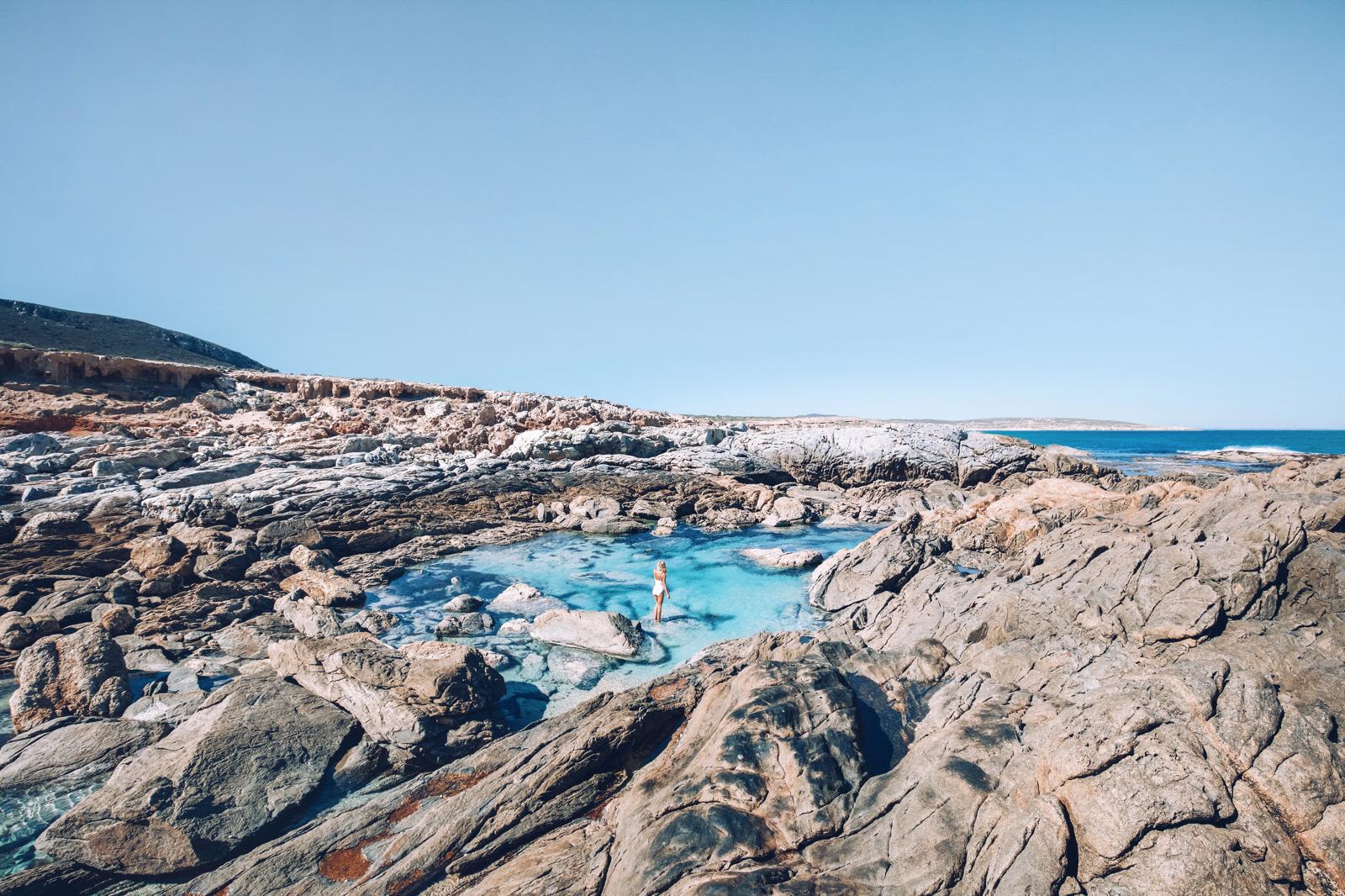 South Australia might be one of the country's smaller states by population, but it sure makes up for it in the number of unique and spectacular experiences it offers. Its capital, Adelaide, is known as the 'City of Churches', but don't get the wrong idea – it's unassuming but charming, and brimming with culture, events and entertainment. Its gastronomic scene is also on the rise, with Adelaide home to this year's Australian Good Food Guide Restaurant of the Year – Orana.
No to mention, many of the South Australia's most beautiful, interesting and delicious destinations are just a short drive from the capital, so it's a fantastic state to visit if you want lots of bang for your travel bucks, and to visit a variety of regions in the one trip. The problem isn't what to do in South Australia, it's finding the time to do them all.
No less than four world-class wine regions are all within a 2-hour drive of Adelaide. The Fleurieu Peninsula's McLaren Vale is an internationally renowned, sustainable wine production region; Adelaide Hills' cool climate makes it a mecca for chardonnay and shiraz, the Barossa has no less than 80 cellar doors and the Clare Valley's signature wine, Riesling, is among the world's best.
But if you're more interested in exploring the countryside than hunkering down at a cosy cellar door, SA has you covered, too. From hiking ancient landscapes in the outback, to discovering underwater worlds and hunting ghosts on the Limestone Coast, here are eight once-in-a-lifetime South Australian adventures.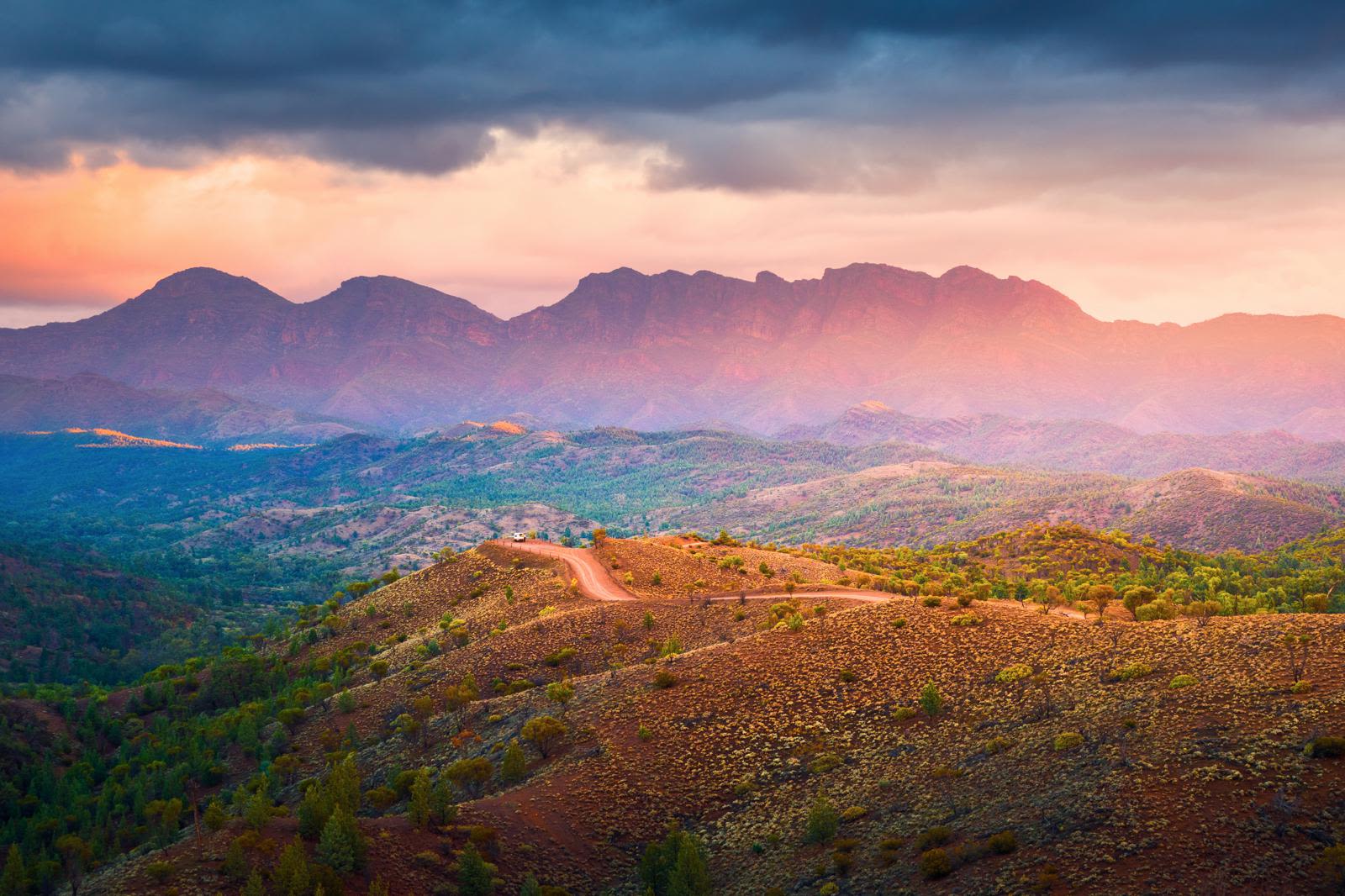 Flinders Ranges, South Australia
Flinders Ranges, South Australia
1
HELI-SWAG EXPERIENCE
Flinders Ranges and Outback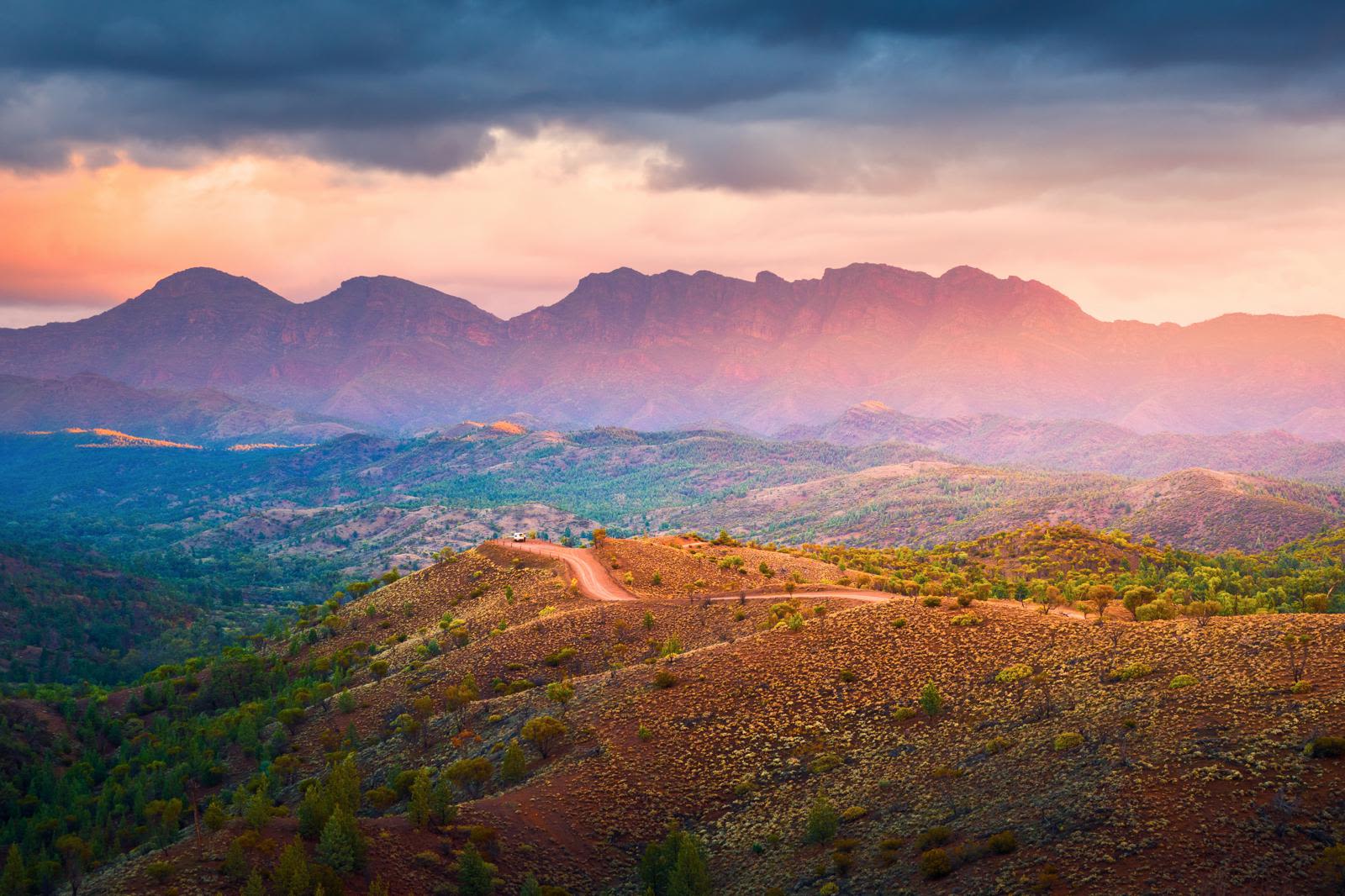 It doesn't get much better than this: Jump on your own private helicopter and enjoy a flight over Rawnsley Bluff and Wilpena Pound before landing your own secluded campsite perched above the Flinders Ranges. Take in the the beauty of the outback and watch the sun set before digging in to a two-course meal and falling asleep under a blanket of stars.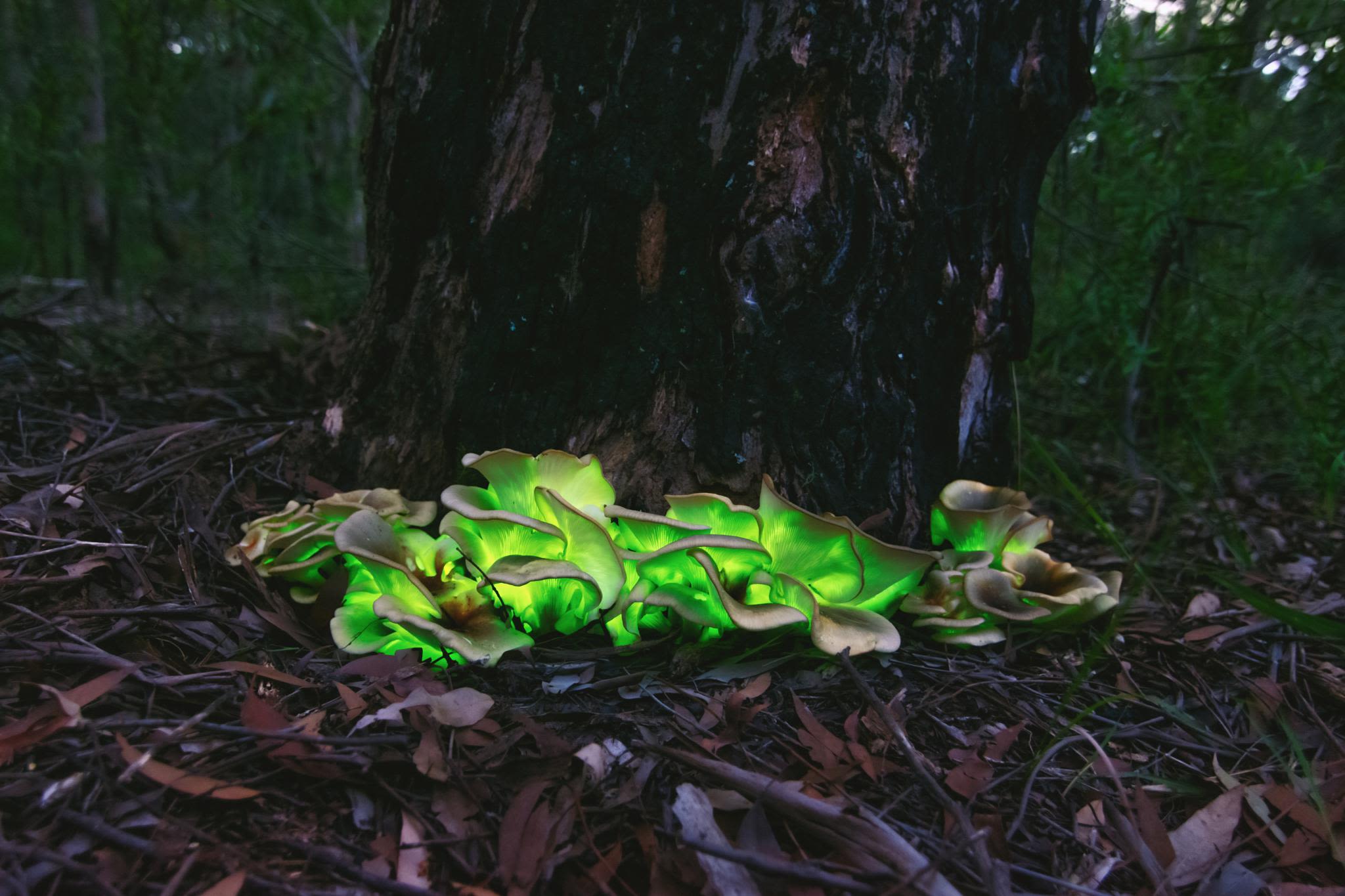 2
GHOST MUSHROOM LANE
Limestone Coast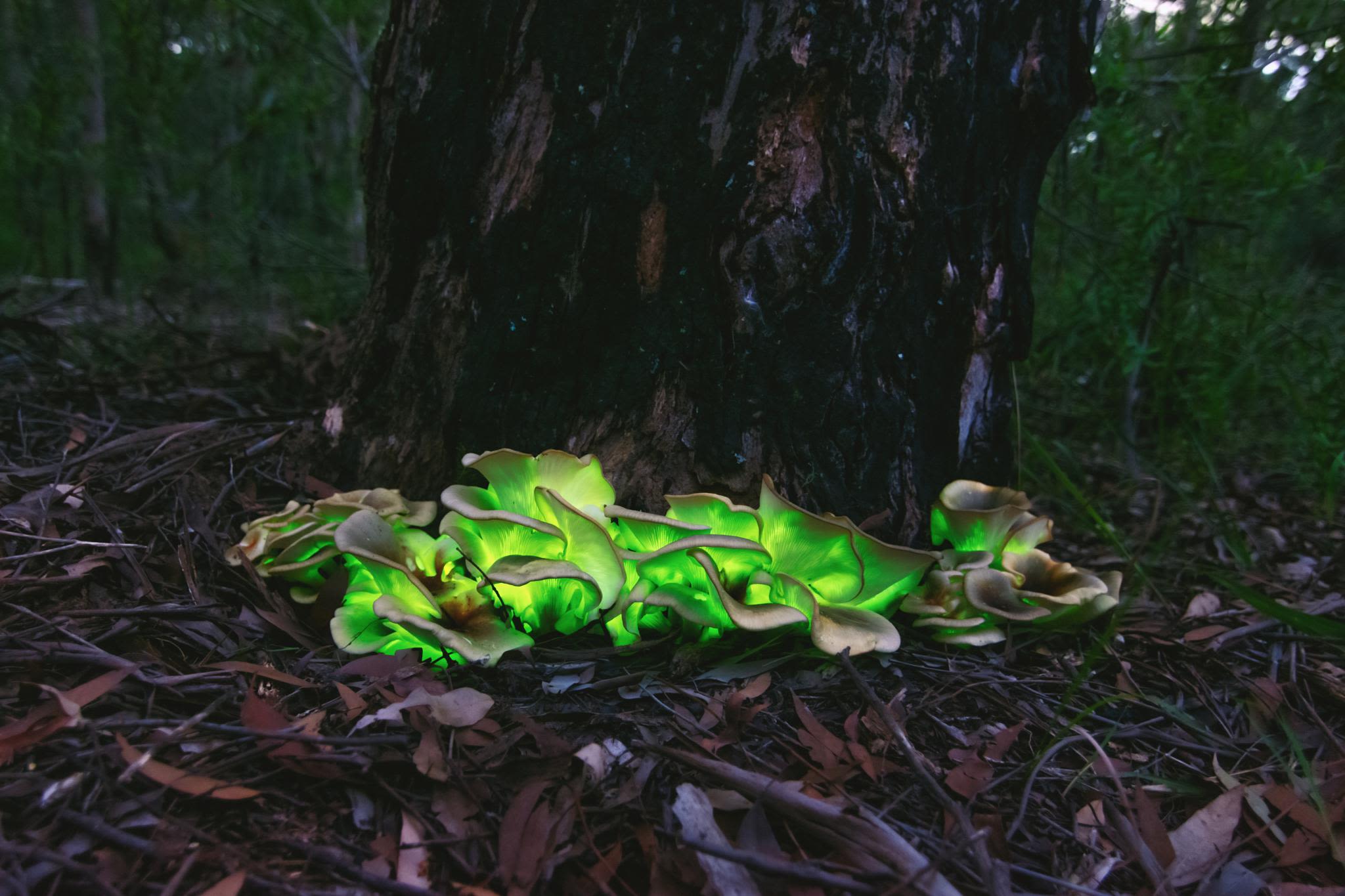 Ever foraged for mushrooms? 16km outside of Mount Gambier on the Limestone Coast, the experience is taken to a whole new level as the unearthly green glow of Ghost Mushrooms illuminate Glencoe pine forest. Due to a chemical reaction between fungal enzymes and oxygen, you can witness this most exclusive lightshow in South Australia following late autumn rains, with the glow in the dark phenomena lasting for just a few magical weeks a year, generally during May and June. Best of all? Access to Ghost Mushroom Lane is totally free.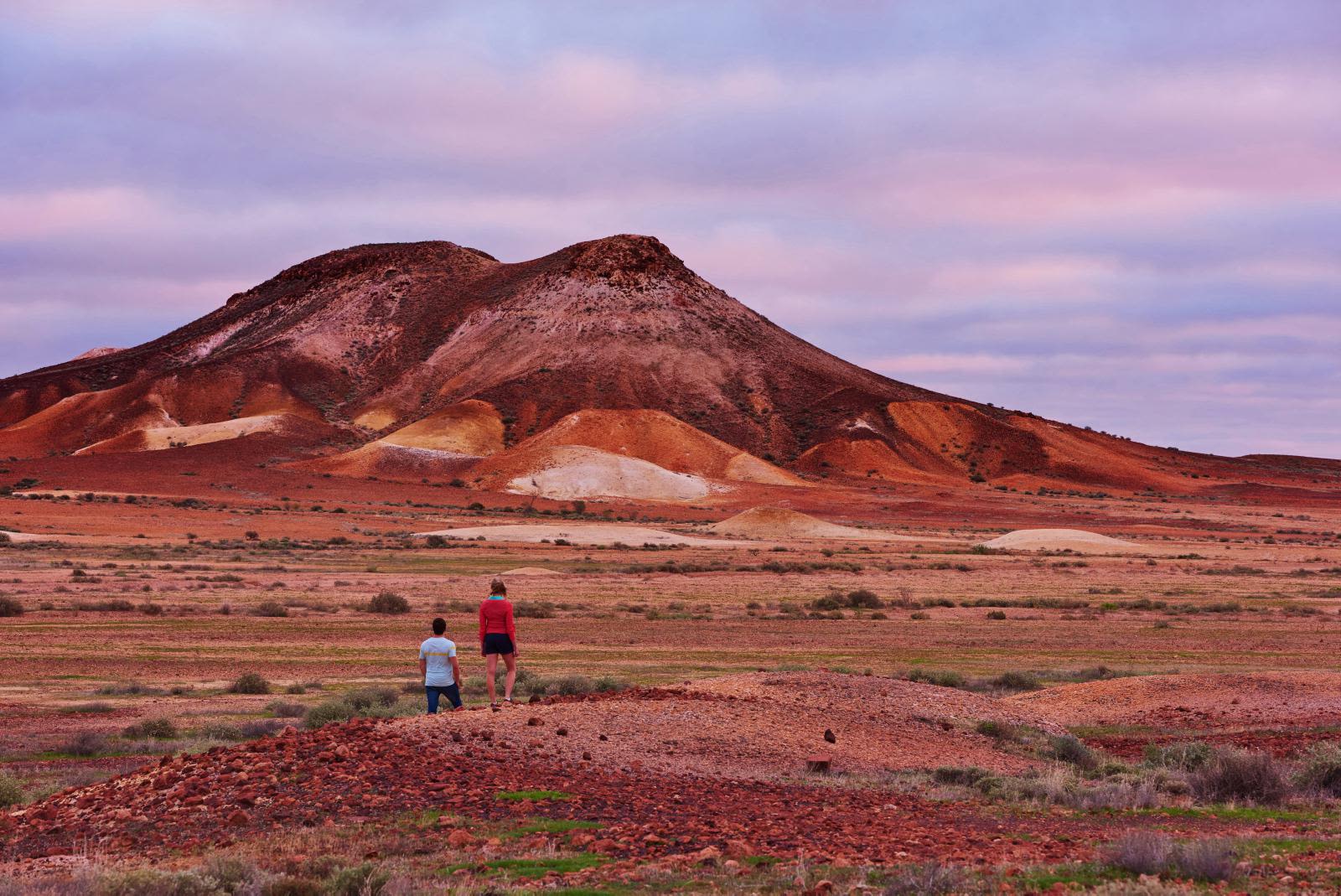 3
KANKU-BREAKAWAYS
Flinders Ranges and Outback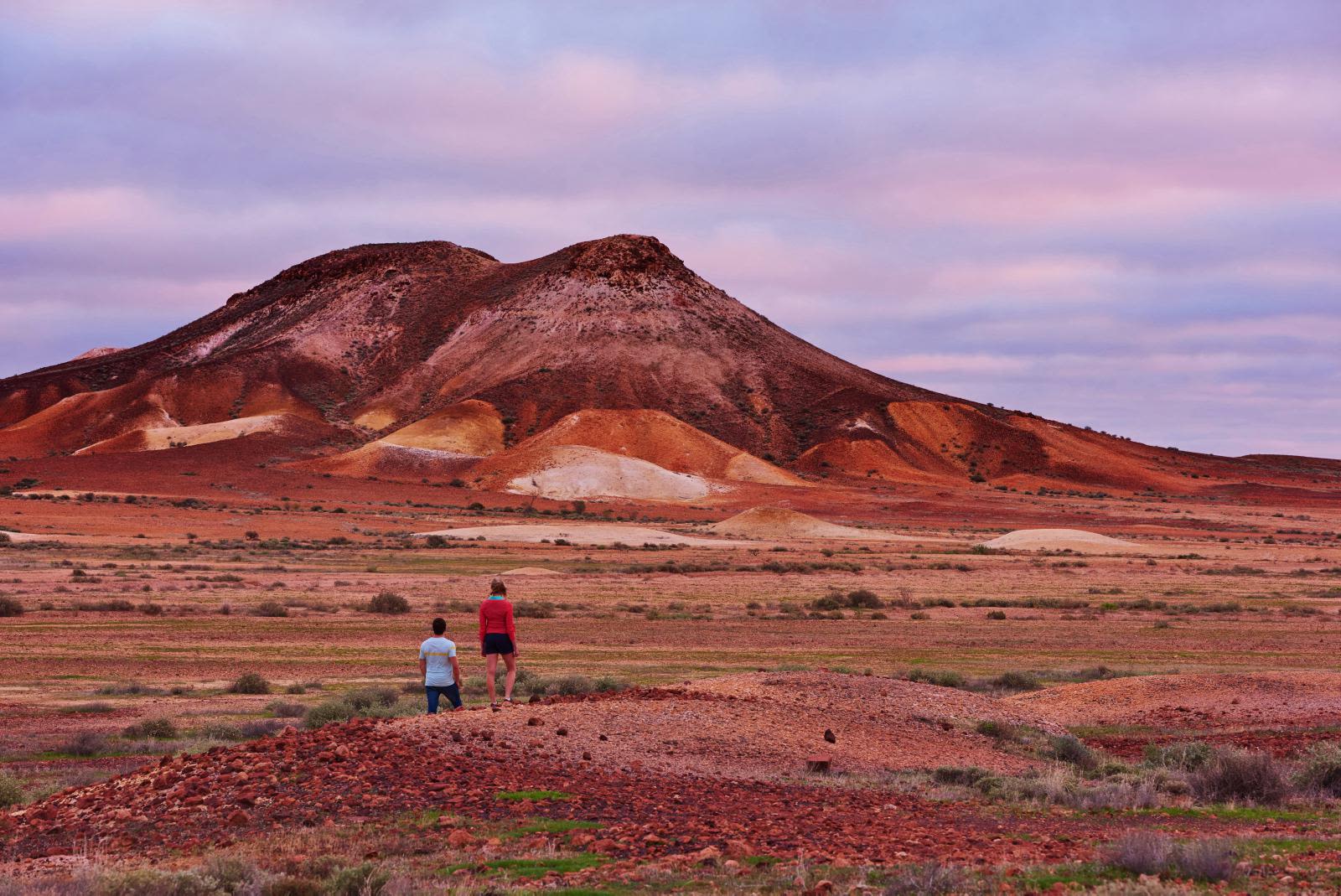 Think you can't beat Western Australia's beach sunsets? Think again. At The Breakaways in the outback, the sun drenches the land in a fiery blanket of orange, red and yellow, making for a totally unique – and memorable – sunset experience. Less than half an hour's drive from Coober Pedy, the striking sandstone tablelands are also home to a unique array of native flora and fauna. Jump on a guided tour with Arid Areas Tours or grab a permit from the Coober Pedy Visitor Centre and explore this ancient landscape yourself.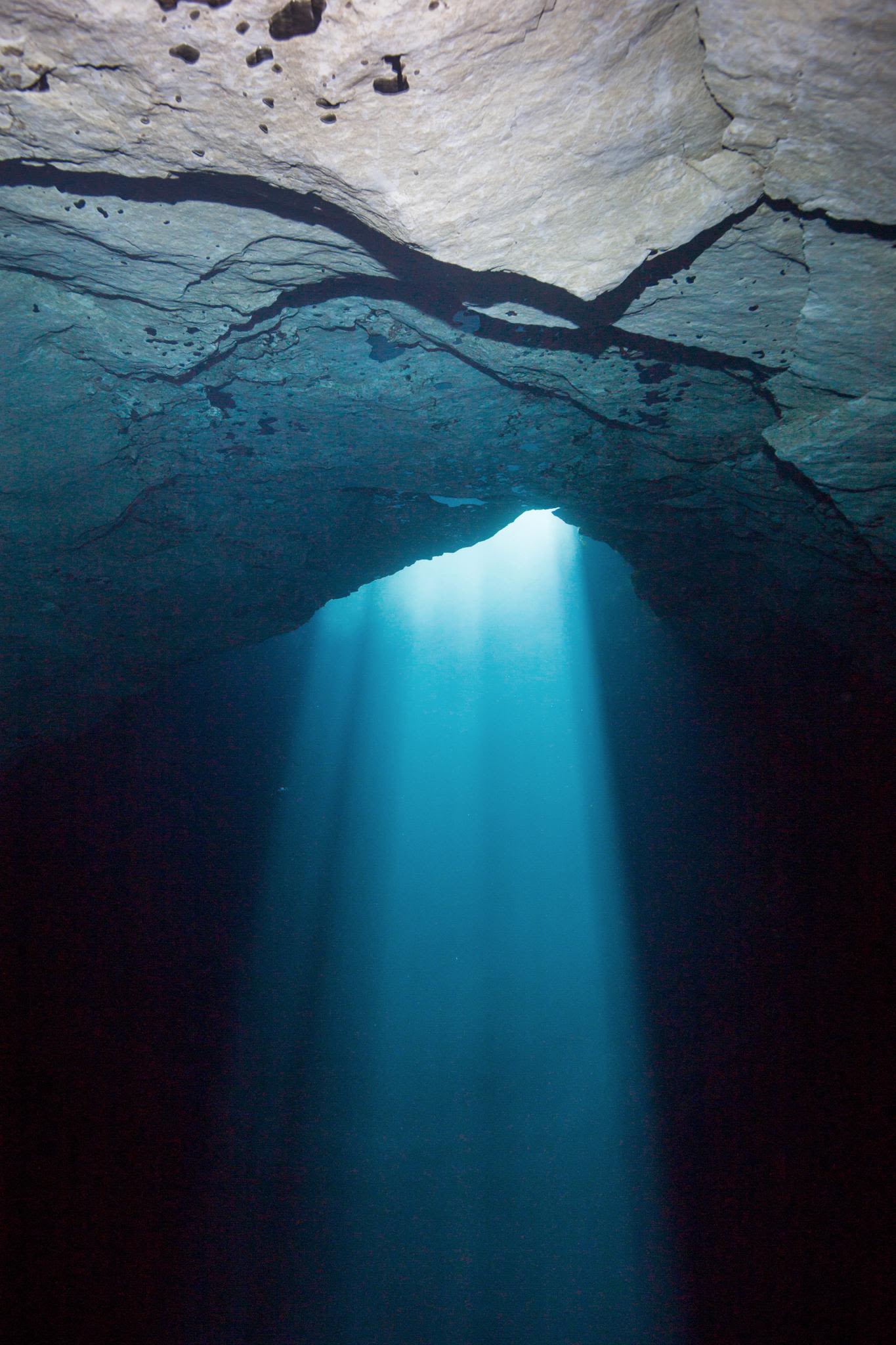 4
KILSBY SINKHOLE
Limestone Coast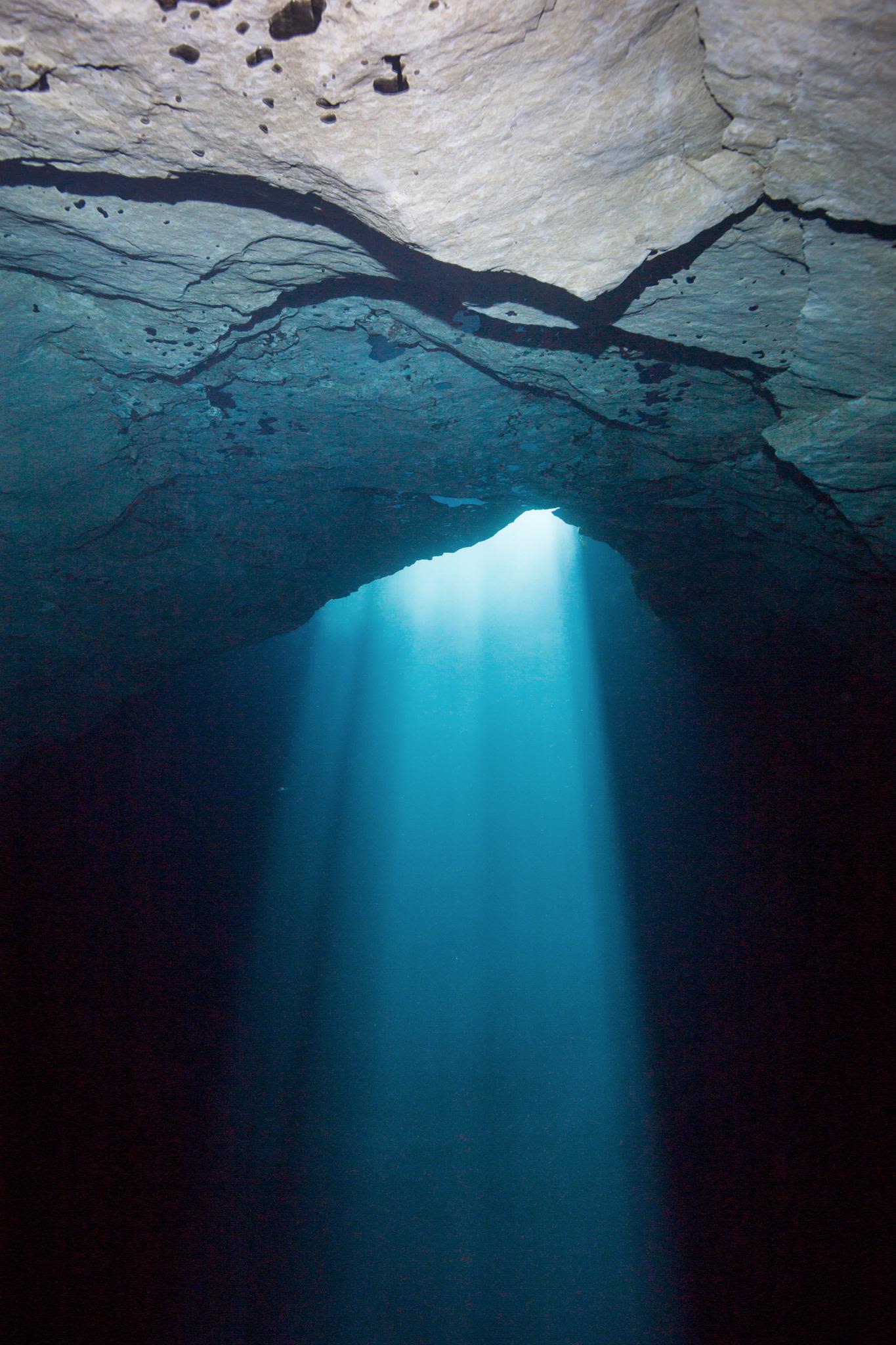 You'd never know it, but tucked away beneath a rural farming property 15 minutes outside Mount Gambier is a world-renowned sinkhole dive site, Kilsby Sinkhole. With excellent visibility thanks to its crystal clear and clean waters, you can scuba dive or snorkel this underwater marvel, or do a site tour with a qualified guide. While you're there, be sure to taste the other local miracle, Sinkhole Gin, produced from crystal clear limestone-filtered water and local native botanicals.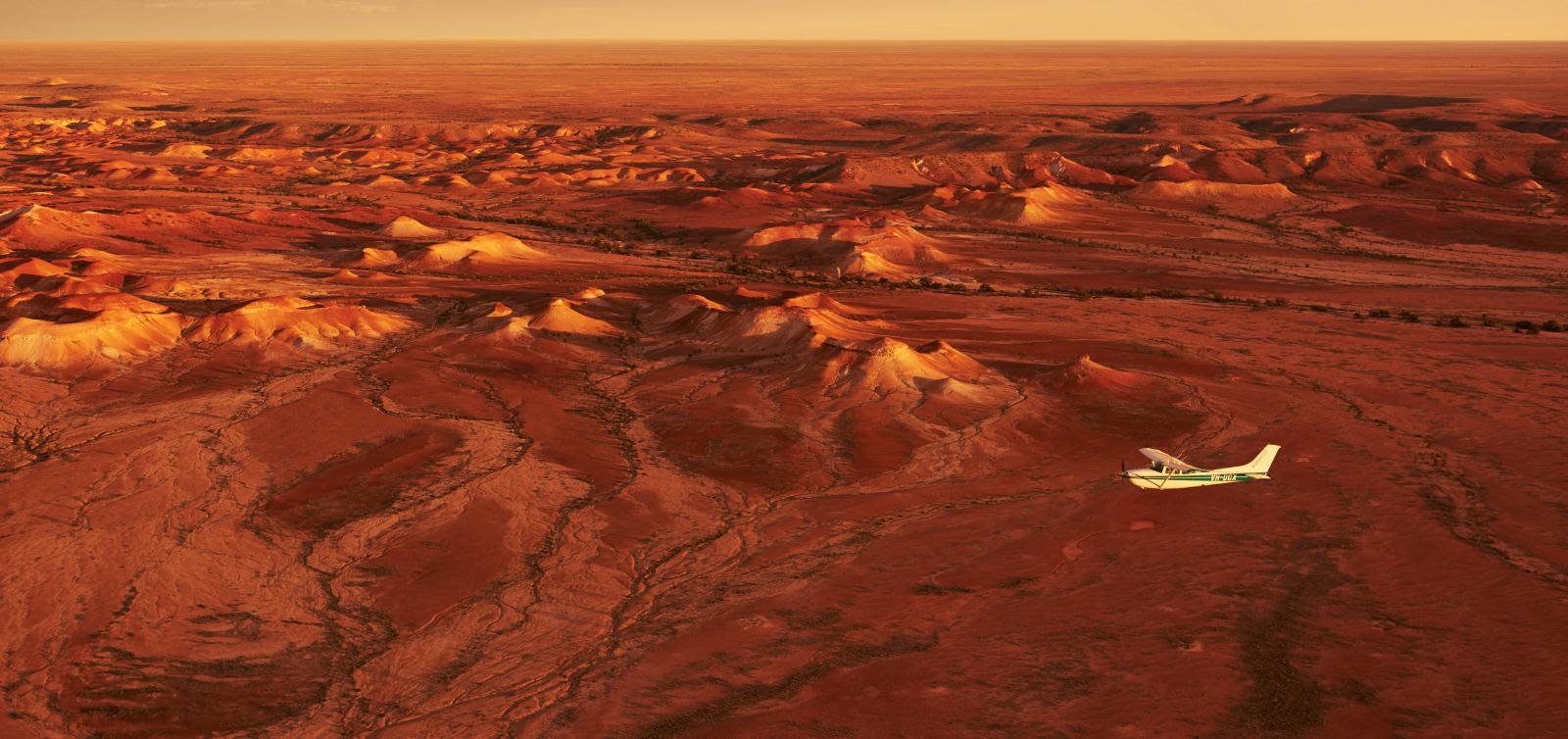 Anna Creek Painted Hills | Courtesy of South Australia Tourism
Anna Creek Painted Hills | Courtesy of South Australia Tourism
5
ANNA CREEK PAINTED HILLS
Flinders Ranges and Outback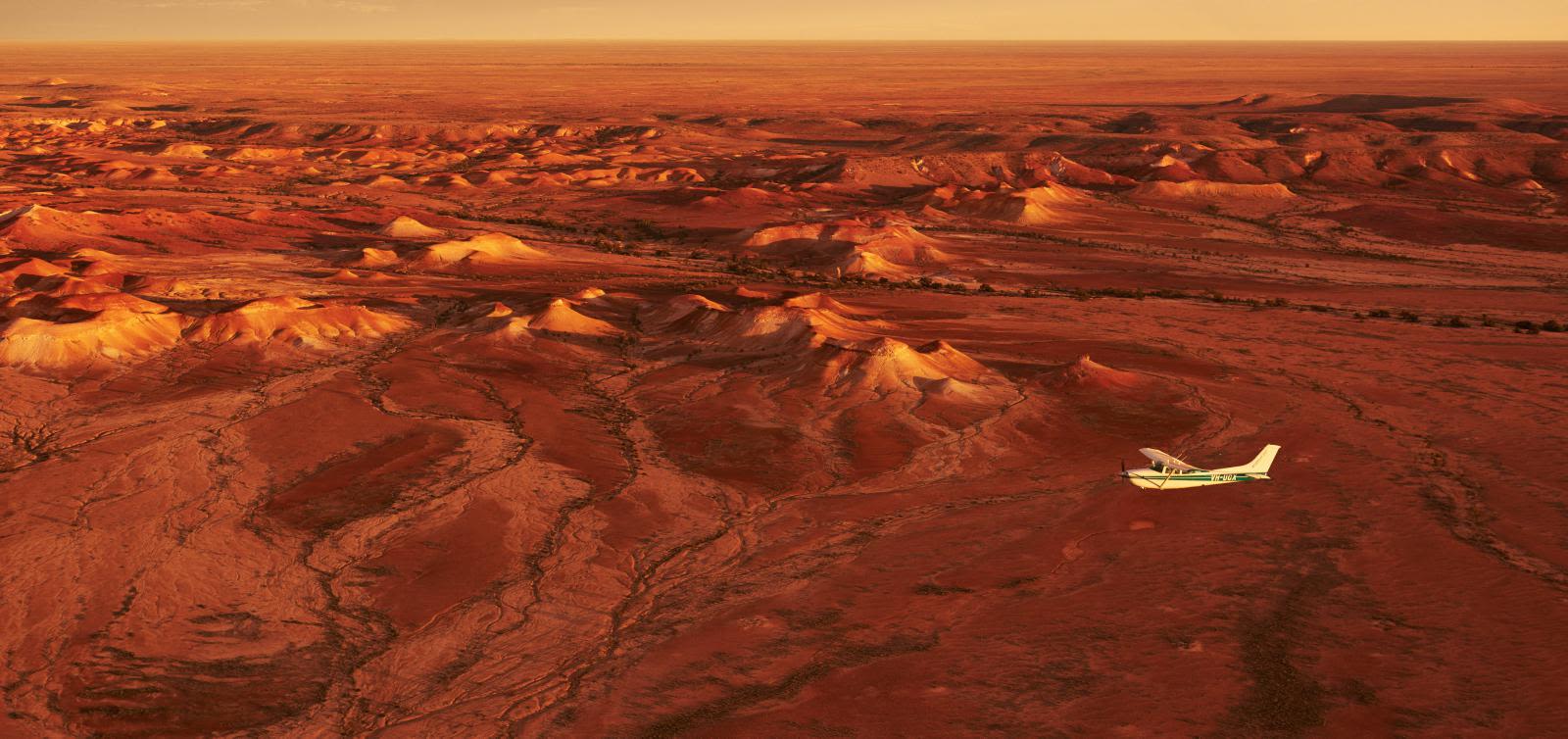 Only accessible by air, the vast, magical landscape of Anna Creek Painted Hills in the South Australian outback is one of nature's greatest masterpieces. A spectacular outcrop of deep orange mountains emerging from the flat desert landscape, see this ancient landscape from the air aboard a Wrights air tour from Coober Pedy, William Creek or Arkaroola, and explore on foot after touch-down.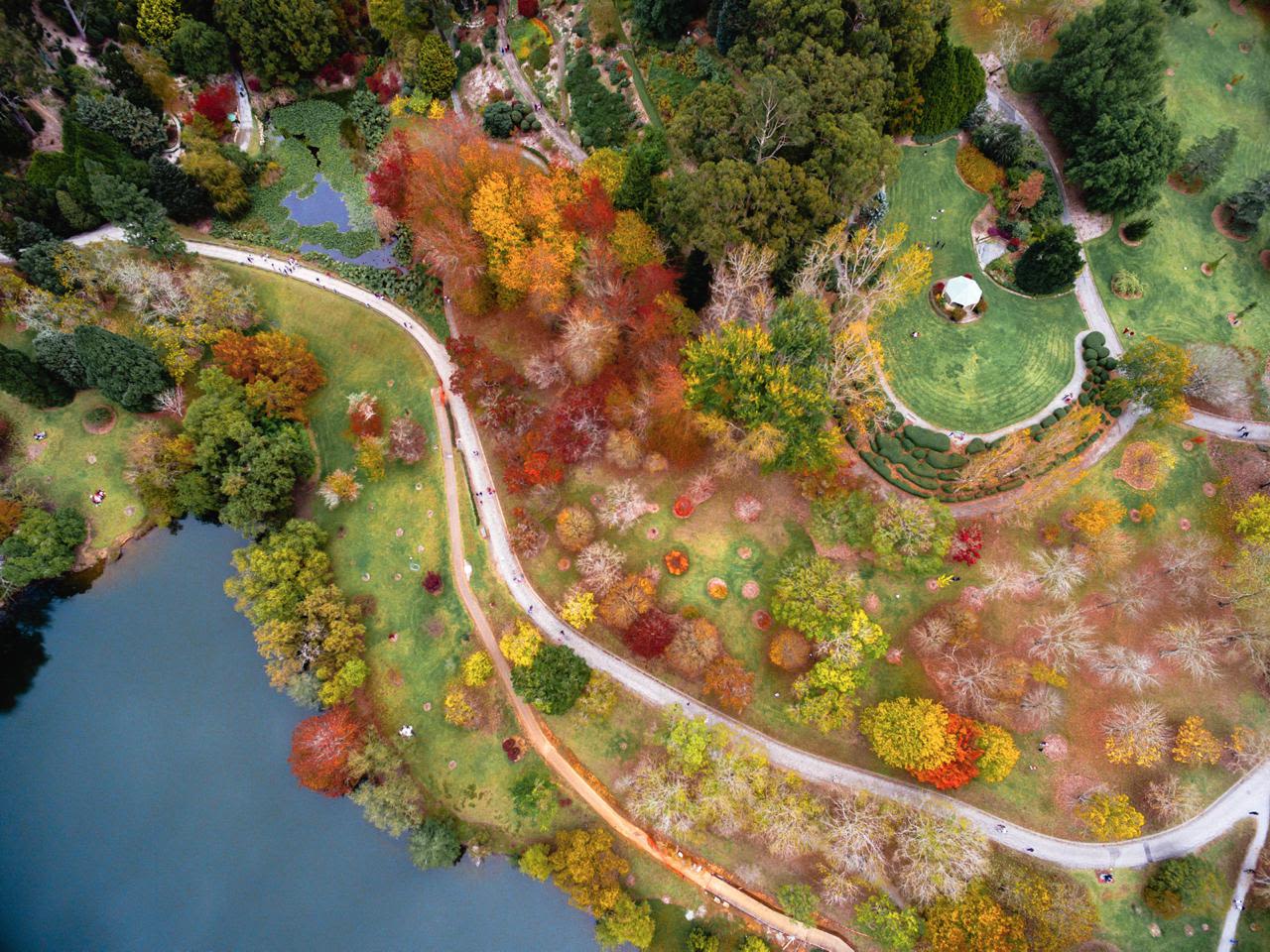 Mount Lofty Botanic Gardens | Courtesy of South Australia Tourism
Mount Lofty Botanic Gardens | Courtesy of South Australia Tourism
6
MT LOFTY BOTANIC GARDENS
Adelaide Hills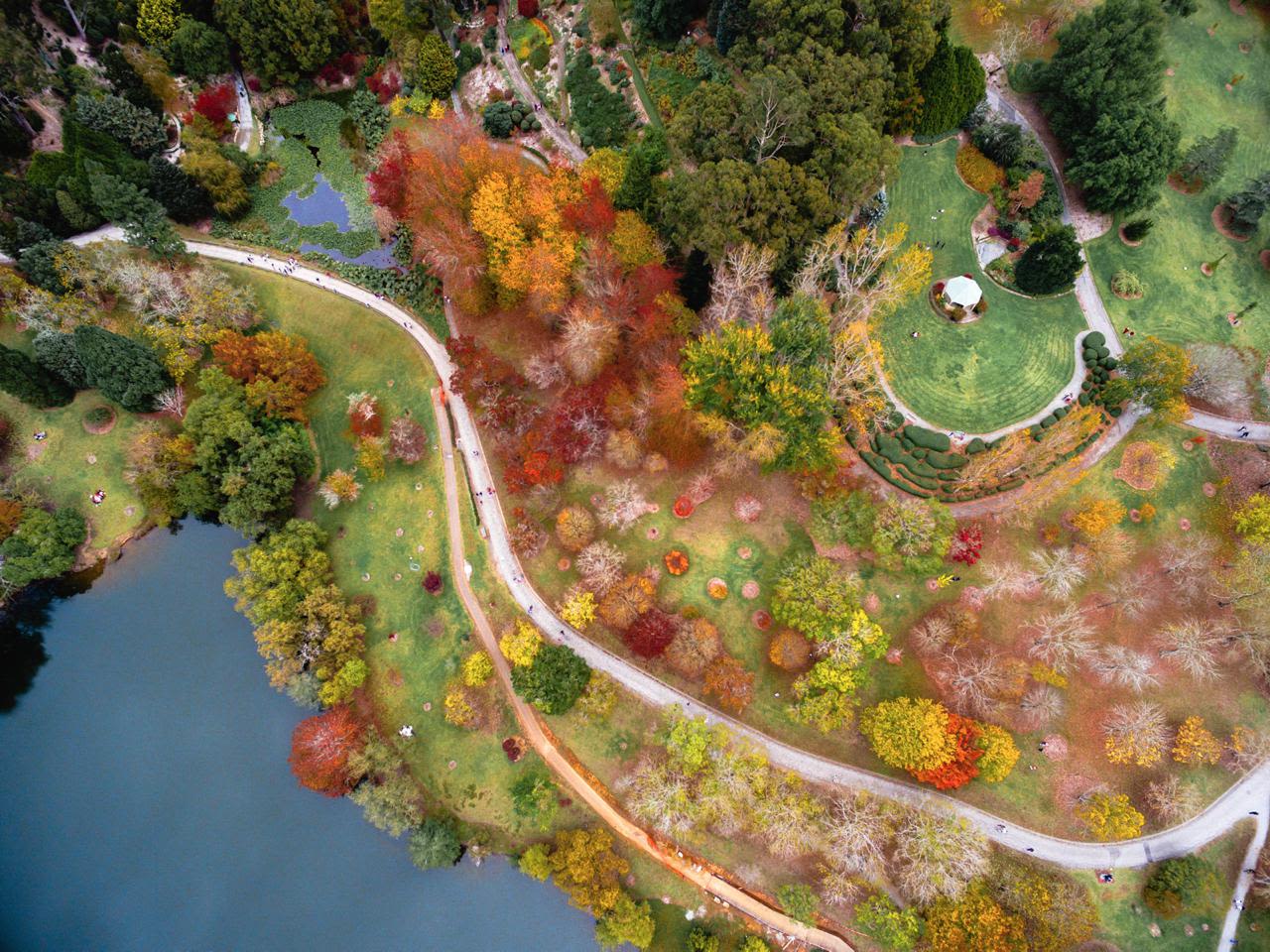 Autumn is the ideal time to visit SA's beautiful cool climate region, the Adelaide Hills, and Mount Lofty Botanic Gardens is 97 hectares of lush, green paradise. You'll find flowing streams and meandering paths through some of South Australia's most beautiful and diverse plant-life, and when the trees are covered in autumn multi-coloured leaves, tree-peepers will be in their element.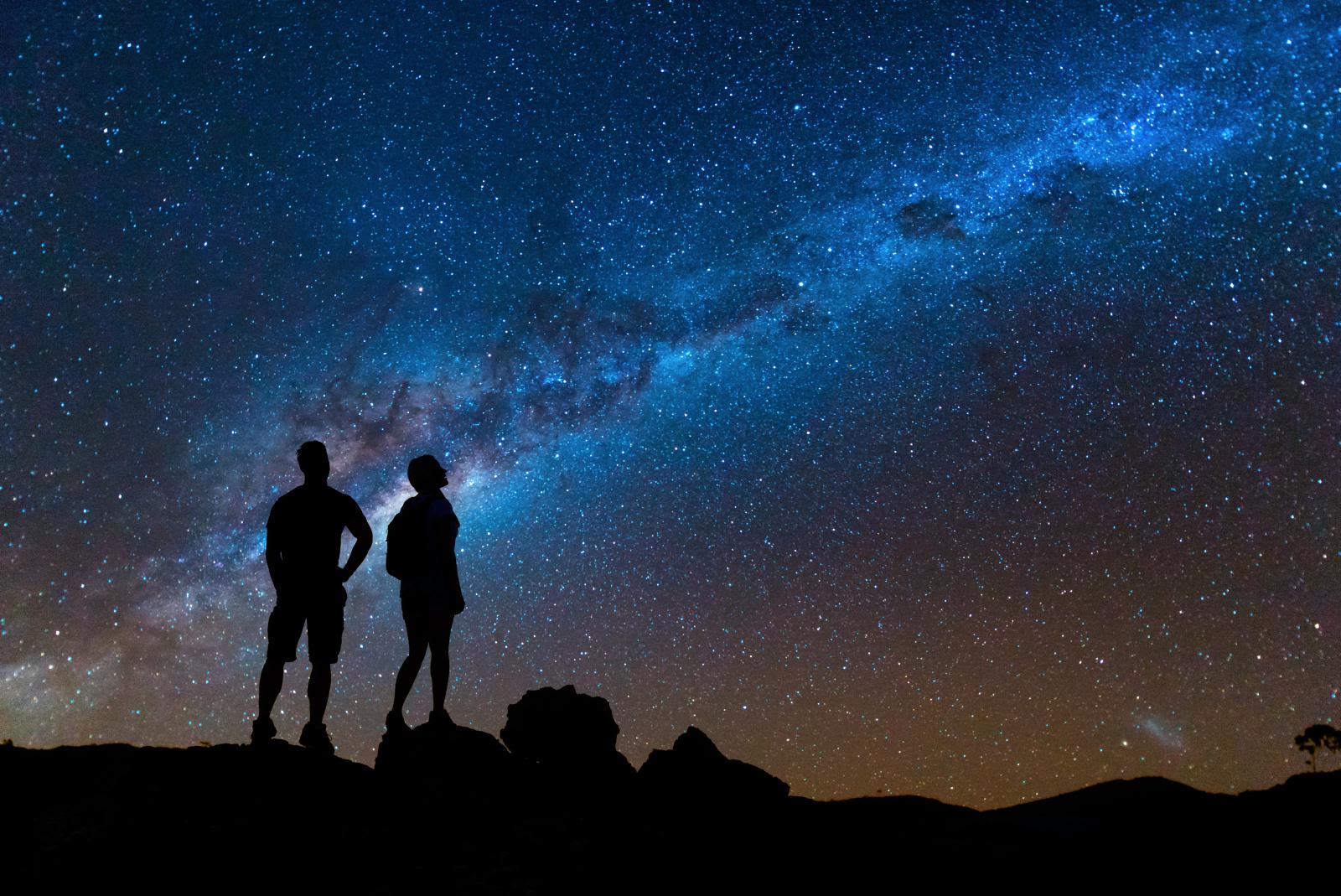 Arakoola | Courtesy of South Australia Tourism
Arakoola | Courtesy of South Australia Tourism
7
ARKAROOLA ASTRONOMY
Flinders Ranges and Outback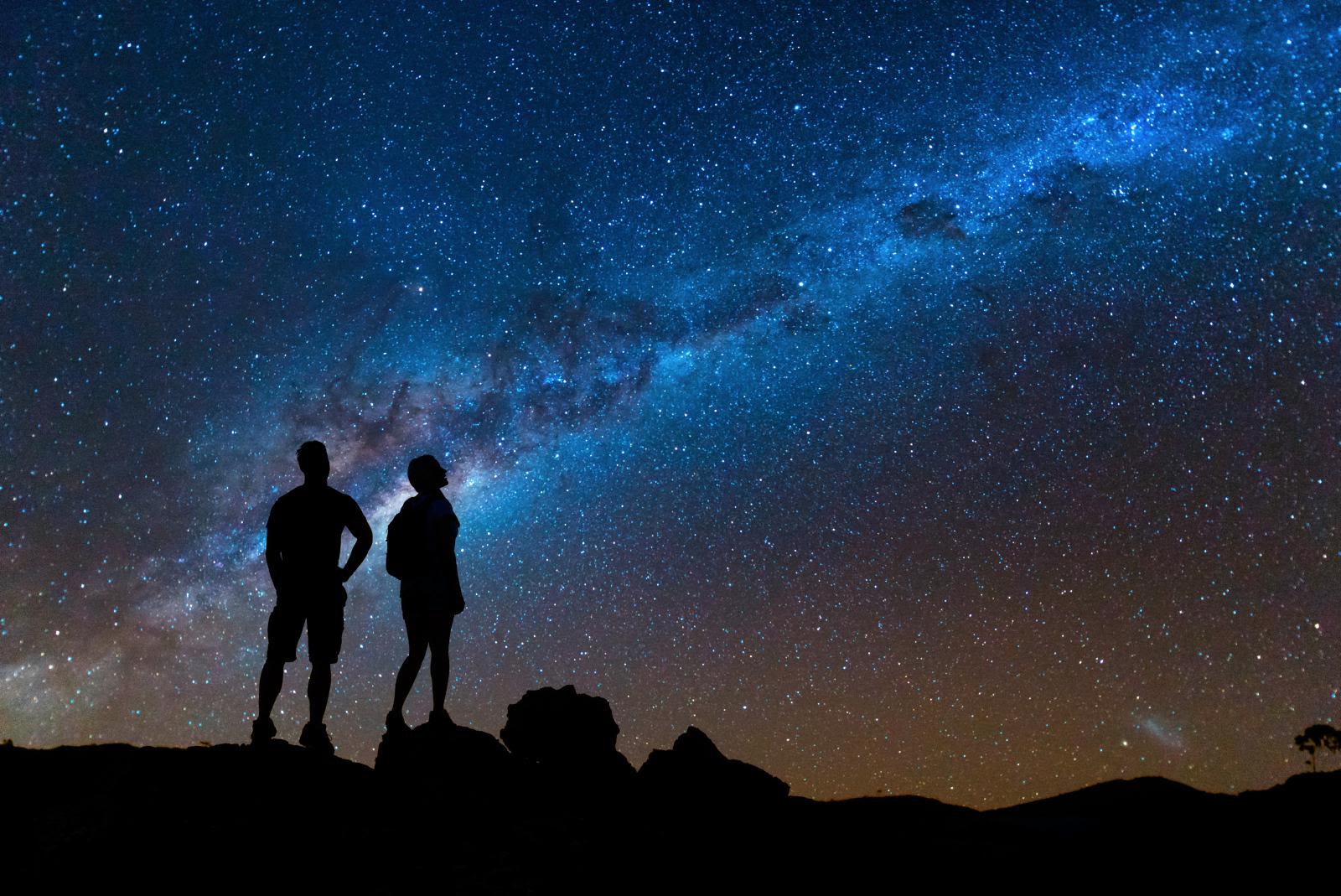 Arkaroola Wilderness Sanctuary in the SA desert is a fully accredited ecotourism hot spot known for its incredible stargazing and astronomy tours. Famed as having some of the Southern Hemisphere's clearest skies and home to one of Australia's largest privately owned Astronomical Observatories, at Arkaroola you can take a tour at the observatory for a close-up look at distant galaxies using impressive professional telescopes for an unforgettable outback experience.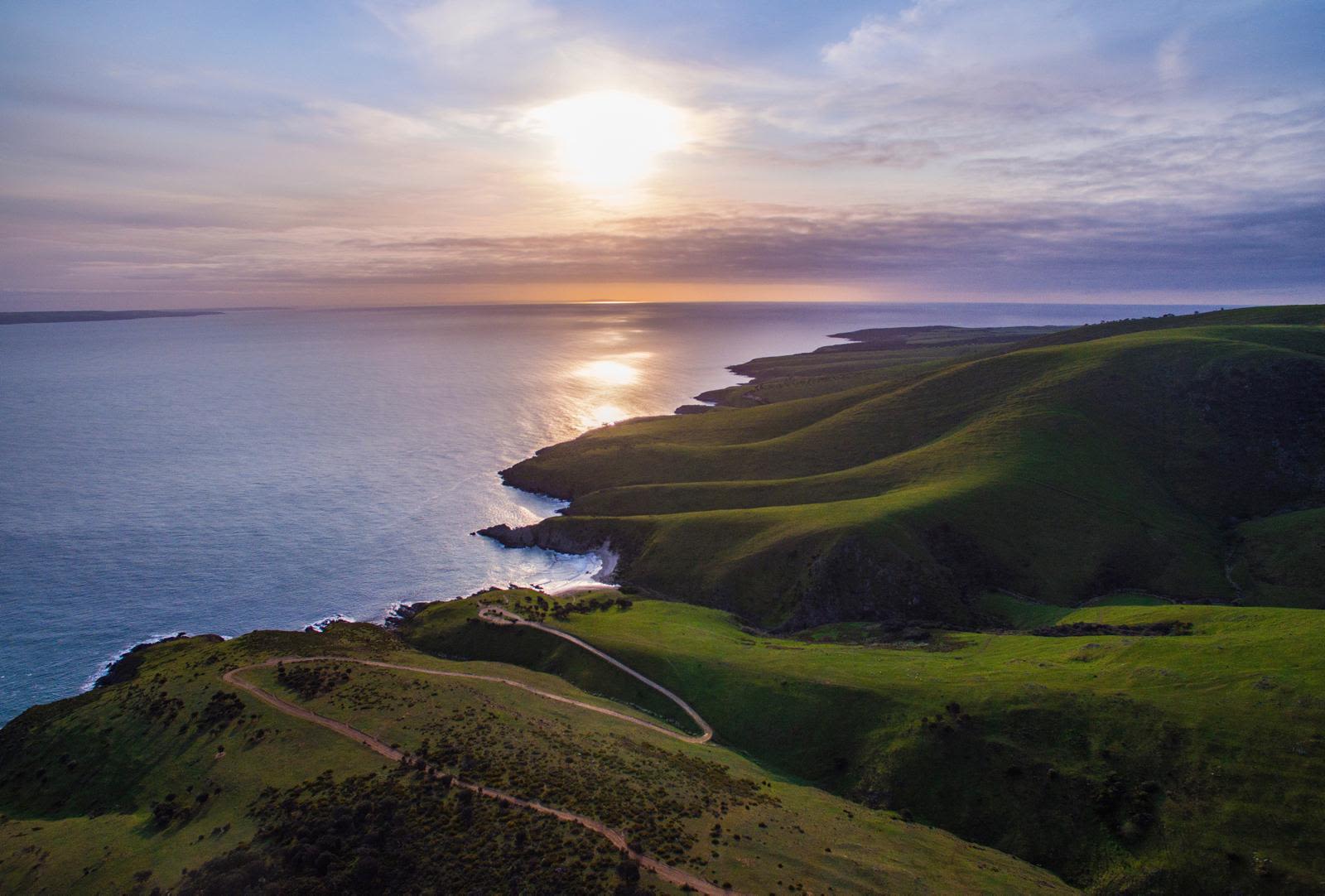 Deep Creek Conservation Park | Photo by Jesse Ehlers
Deep Creek Conservation Park | Photo by Jesse Ehlers
8
DEEP CREEK RETREAT
Fleurieu Peninsula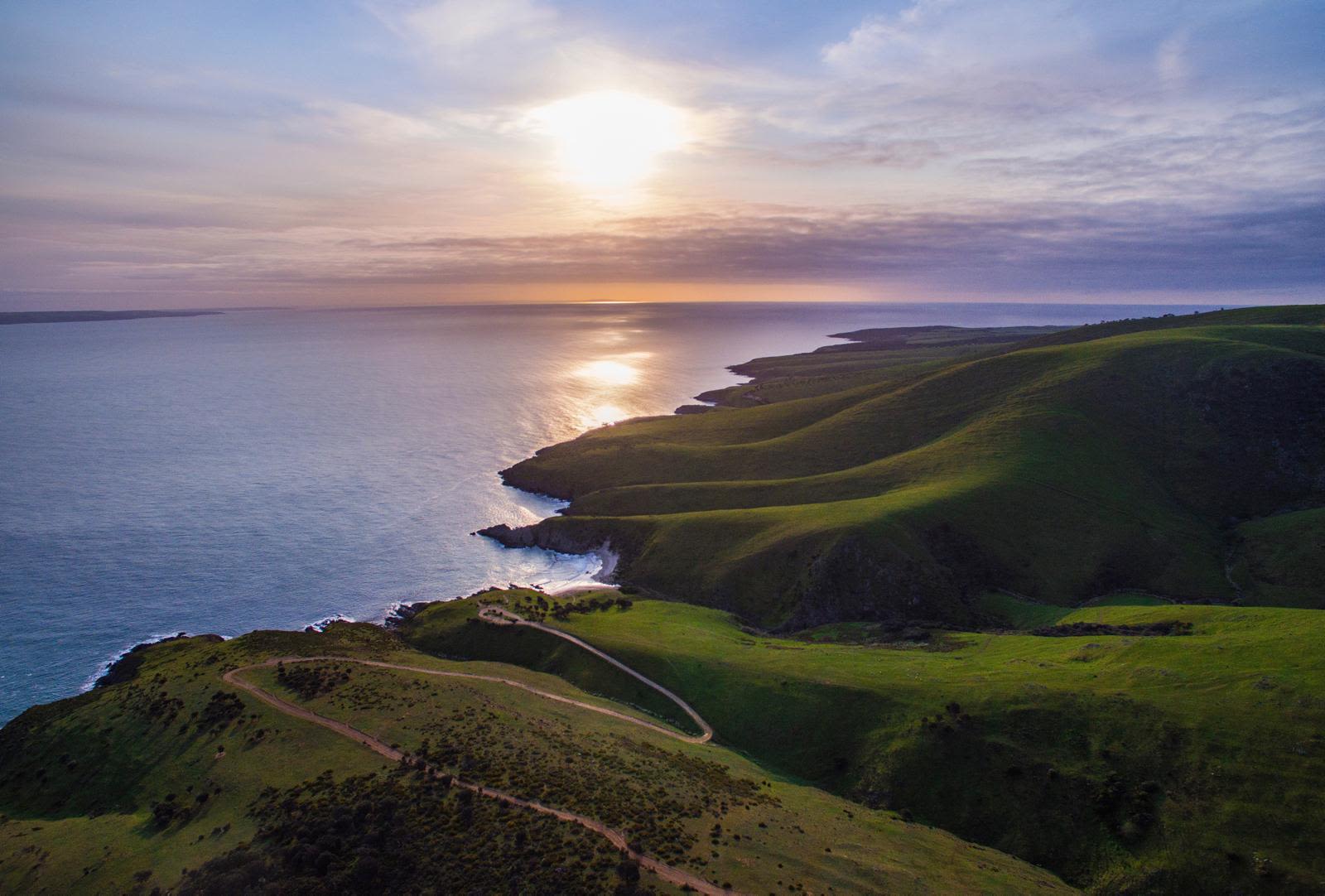 A secret garden, olive grove, orchard, valley meadows and abundant wildlife await at Ridgetop Retreat –  a completely off- grid Delamere retreat. The perfect base to explore Deep Creek Conservations Park, expect myriad walking trails uncovering waterfalls and dramatic coastal views, while further afield at McLaren Vale in the Fleurieu Peninsula discover world-famous wine and culinary offerings.