Romancing Marlborough
Surrounded by glorious gardens and vineyards, The Marlborough Lodge is a vintage gourmet retreat where guests can relax and unwind – come rain or shine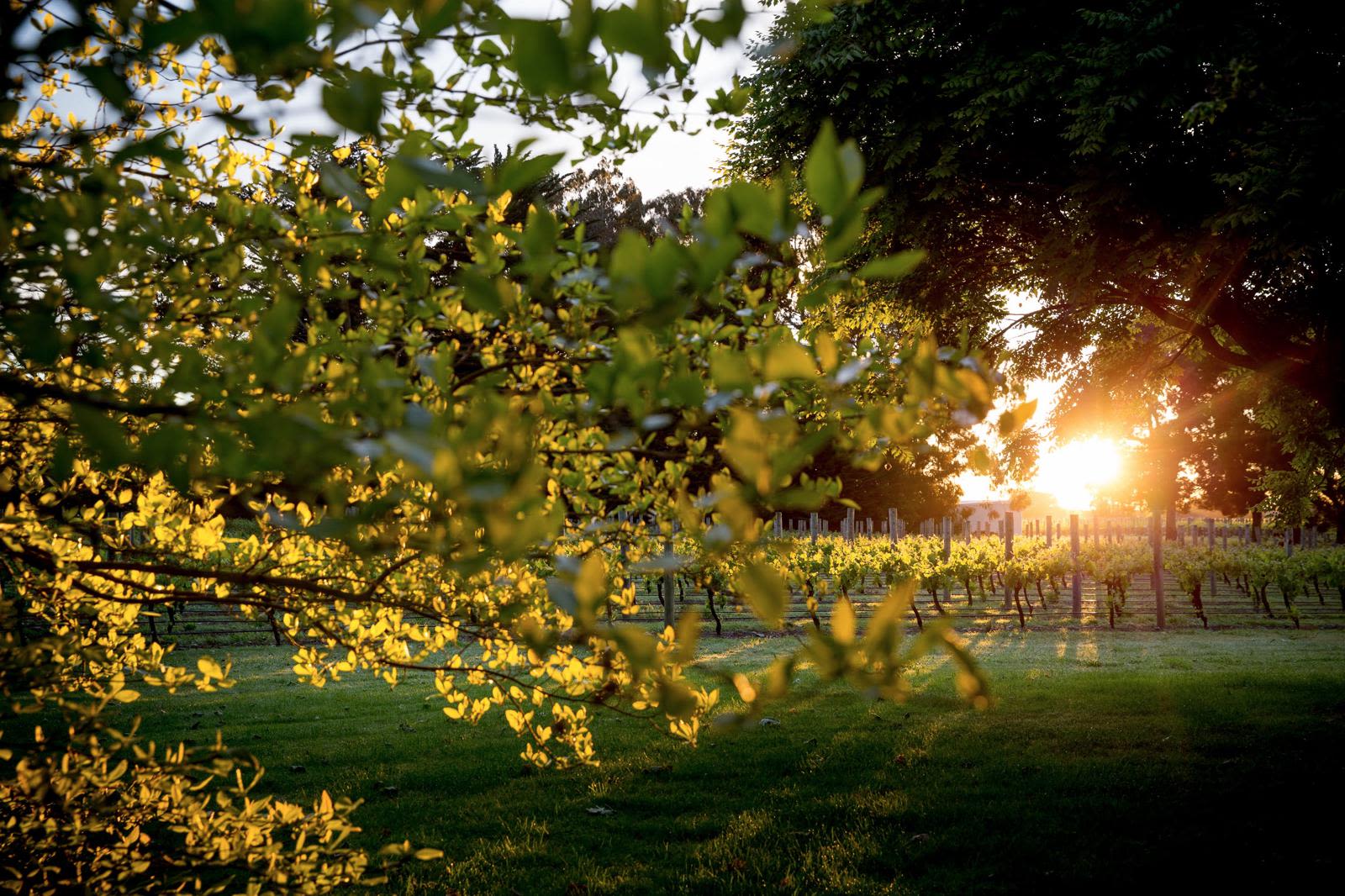 I am nestling into the cosy cocoon of my bed in the Kingfisher Suite at The Marlborough Lodge, propped up on just enough plump pillows to give me a clear view of the deluge happening beyond the balcony doors. 
It's the middle of winter and I've caught New Zealand's wonderful Marlborough wine region on a particularly rainy weekend. So wet, in fact, that I find myself in bed at the very daytime hour of 4pm – a full 90 minutes before it becomes dark, let alone acceptable to be lying in bed at all – and yet, I feel absolutely no guilt whatsoever. I seem to have become a shameless daytime napper, and I blame The Marlborough Lodge. 
The downpour is really a case of bad timing because Marlborough is known for its dry climate and enjoys more hours of sunshine than almost any other part of New Zealand. Yet during my three-day visit to the lodge, I'm met with numerous apologies from staff about the disobedient weather – as though they themselves are somehow responsible for the heavens opening up.
I'm actually chuckling because what they don't realise is that The MarlboroughLodge has already passed the ultimate test. It's one thing for a country lodge to impress when the air is warm, the sun is shining and nature's colours are at their most vivid. But it's entirely different for a lodge to exceed or even meet expectations when in the midst of ominous clouds, whipping wind and really rather irritating rain – and this particular lodge does just that. 
Here, you feel like you not only have permission to, but that you really should let yourself completely unwind, because if not in a harmonious environment like TheMarlborough Lodge, then where? This thinking goes to the very heart of the lodge's Managing Director and Co-Owner Angela Dillon's vision for the property. 
"Holidays should be restful, and yet they're often quite busy," she says. "So, one of the things we find when guests come here is that they just want to stop and stay put – they want more time to spend relaxing and walking through the gardens."
You can't help but feel a sense of serenity from the moment you enter the lush, green grounds of The Marlborough Lodge – voted Best New Zealand Property in a Food & Wine Region in Luxury Travel Magazine's Gold List 2018 – and when the pristine grey and white, two-story weatherboard retreat comes into view, you know you've arrived somewhere special. 
The lodge is the latest and ultimate incarnation of a building that began its life in 1901 as a Victorian convent in nearby Blenheim, a town small enough that it still doesn't have traffic lights. 
Some 26 years ago, the convent was deconstructed into five pieces and transported on trucks to its new home here in Marlborough – set amid almost eight hectares of glorious parklands. 
Dillon and her business partner purchased the property in 2016 – then a family-run, four-bedroom bed and breakfast – with the goal of turning it into a luxury lodge, thereby filling a gaping hole in Marlborough's high-end tourism market.
"What was really lacking in this area was a property at that top end to bring in international clients," she says. "We are right in the middle of vineyards, which is really quite special. There is no other property in New Zealand in a luxury lodge sense that is set in the middle of vineyards."
The vision was to create the feeling that you had come into a luxurious, historical New Zealand country home. "I wanted people to feel that they could touch things, and that they could really could sit and relax," explains Dillon.
She will be pleased to know, then, that I do my fair share of sitting at The Marlborough Lodge, and a lot of it is done in the library – a room that quickly becomes my favourite thanks to its comforting cosiness and a writer's natural obsession with books. On any given night during my stay, you can find me relaxing there in a cushy armchair with a glass of Pinot Noir and a novel.
The majority of books in the library may be of the two-dimensional bookshelf-themed wallpaper kind, but this whimsical touch just adds to the charm of this country lodge that is adorned with personal touches, courtesy of Auckland interior designer Peter Lloyd.
 The Marlborough Lodge melds heirlooms and collectables with contemporary designer flair. Throughout the interior, eclectic touches blend with modern guest amenities like Nespresso machines, bliss-inducing deep bathtubs, and one of the best daily turn-downs I've experienced.
There is a strong feeling of local pride about the lodge, with every detail showing a deliberate decision on the owners' part to tell Marlborough's story and create a sense of place.
Much of the furniture and décor is locally sourced with New Zealand wool blankets covering the beds and local Ashley + Co amenities in the bathrooms.
Eye-catchingNew Zealand art by Kelvin McMillan, Kiwi landscapes and Sofia Minson's stunningMaori chief portrait, Ranginui, adorn the walls. Even the mini bar in my room is stocked with New Zealand-made nibbles like Whittakers Marlborough Sea Salt chocolate and Proper Crisps that are hand-cooked in Nelson, a 90-minute drive from the lodge.
Each evening brings a personalised note on the bed with the next day's forecast; petit fours and fresh water on the bedside table; and a New Zealand sheepskin on the floor next to the bed to keep your feet warm should you need to get up in the night.
These little touches materialise every day as if by magic, as I never so much as catch a glimpse of a housekeeping person during my entire stay. As Lodge Manager Karen McDonald says when I mention these charming details, "Oh, the fairies visited, did they?"
At The Marlborough Lodge, the magic happens behind the scenes while the guests mingle and sip Marlborough wine in the living room, oblivious to the frenetic activity in the commercial kitchen and phone conversations in the office with tour operators about the next day's adventures.
I became acquainted with the Marlborough region as a 20-something, not because I had actually been there but because I started drinking Sauvignon Blanc. It was the first wine I learned to really enjoy, and quickly discovered that you can never go wrong with a glass of the Marlborough variety. 
Clearly, I wasn't the only one to discover this piquant drop and by the late 1990s the crisp and refreshing citrus and passionfruit notes of Marlborough SauvignonBlanc were wafting through the local and international wine world. Ripples quickly became waves and the rest, as they say, is history.
Today, Marlborough is New Zealand's largest wine-growing region, home to 80 per cent of all New Zealand's wine plantings, 85 per cent of which are dedicated toSauvignon Blanc. Former farmlands and fruit orchards have been replaced by a staggering 25,000 hectares of vines divided among 141 wineries, and the industry injects more than $65 million per year into the local economy.
Wine is big business here, and there is a definite air of industry in the region as a result, but this doesn't take away from the area's authentic rural charm, which offers a very appealing respite from the rat race for urbanites like myself. 
Marlborough's 33 cellar doors are all within easy driving distance of the lodge, and the spectacular inlets of the Marlborough Sounds and the soft adventure kayaking and hiking trails including the beautiful Queen Charlotte Track are a mere 20-minute drive away. 
Marlborough's position at the top of the South Island makes it the ideal halfway point for those road-tripping from the south to the north and vice-versa, with TheMarlborough Lodge primed to attract not only the high-end travel set, but also those wanting to drop in for a gourmet lunch.
The lodge's restaurant, Harvest, is open to the public and driven by head chef SamWebb, who serves up seasonal and locally sourced food he describes as "seed to harvest".
"In Marlborough, we're really lucky with the salmon we get in the Sounds, Cloudy Bay clams, and amazing lamb," Webb tells me on my last morning, sitting on Harvest's deck during a rare moment of sunshine. "We are trying to use the best producers we can and championing the small guy."
My weekend has serendipitously coincided with The Marlborough Lodge's Winter FoodSeries, so not only do I get the chance to sample outstanding produce at local wineries like Wairau River Wines and Brancott Estate – which has arguably the best view in all of Marlborough – but also the talent of renowned Australian chef Damien Pignolet, a special guest of the lodge for the series. 
Dillon tells me special series like this will become regular events with artists' presentations, photography workshops, and a summer Long Harvest Lunch on the calendar later this year.
Chef Webb and his team are working towards becoming relatively self-sufficient, with a veggie patch and a beehive on the way in the lodge grounds, as well as a berry enclosure where guests can pick their own berries. There are also plans to expand the lodge, starting with the renovation of the old chapel into a spa and boutique, which will open in time for summer – Marlborough's busiest season.
"One of the things we find when guests come here is that they just want to stop and stay put – they want more time to spend relaxing and walking through the gardens."
Angela Dillon, Co-Owner and Managing Director, The Marlborough Lodge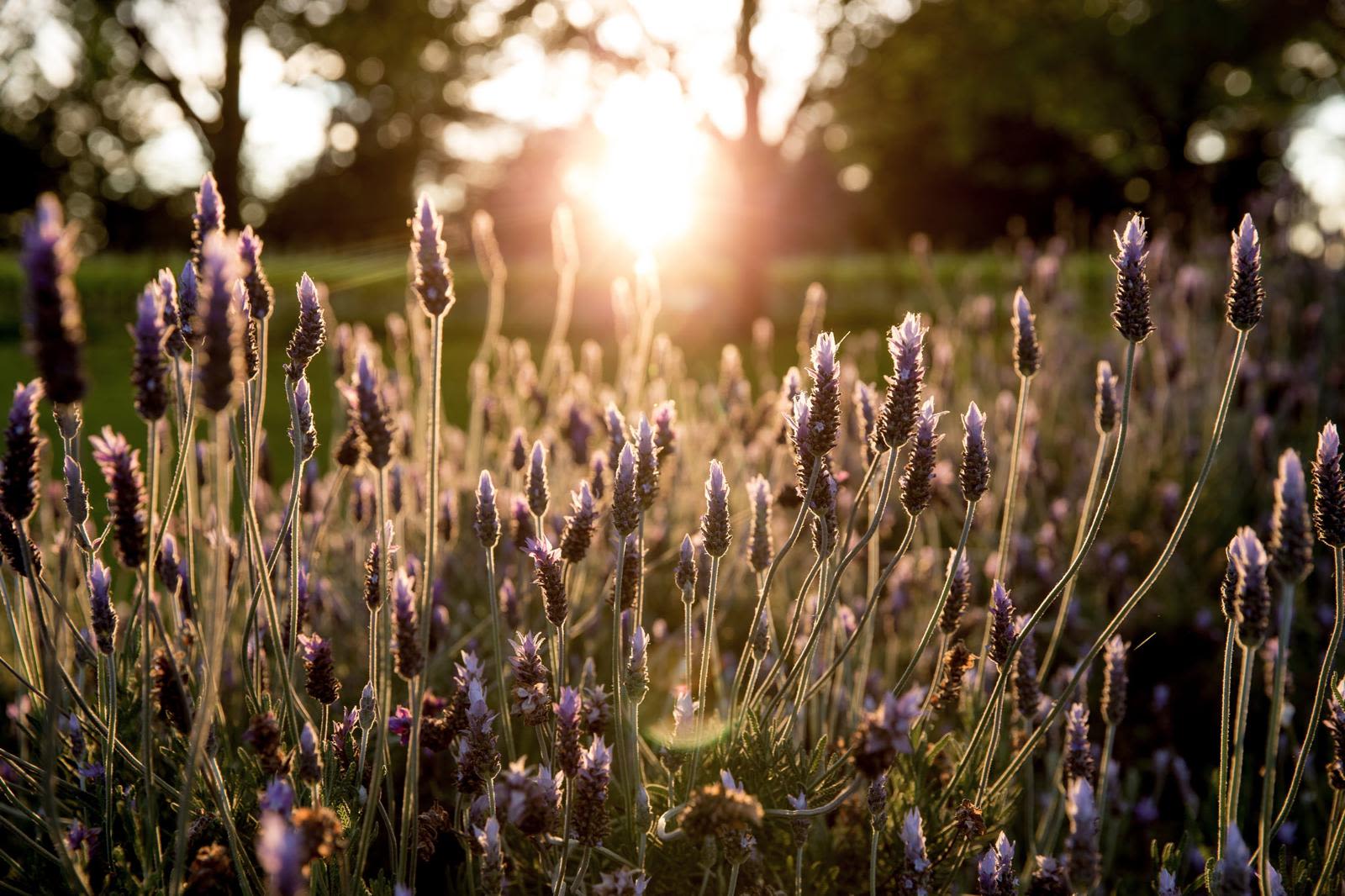 I've been hearing a lot of 'oohing' and 'aahing' from fellow guests about the lodge's gardens, so with the sun finally out on my last morning, I take a walk outside to see for myself. 
As I begin treading the bouncy grass, I immediately forget about unanswered emails, deadlines and my never-ending to-do list as my thoughts start to roam to lighter subjects, as carefree as the chickens I now find myself passing in the garden.
I amble past citrus trees, a crystal-clear creek, symmetrical rows of grapevines and wooden benches for contemplation, before a pair of Fantails emerge onto the bough of a Rimu tree in front of me.
It occurs to me that it's probably this pair, along with the native Tuis and Bellbirds that I've seen flying around, that I've been waking up to each morning. I haven't even needed an alarm clock here, because the moment the sun comes up, birdsong has been slowly bringing me into a half-sleep, before rising me in the way nature intended.
I stop: Wait, when is my flight again? I seem to have lost track of time during my stay here. And then I smile as I think, bravo – that is exactly what The Marlborough Lodge intended.
The Details
The Marlborough Lodge is a short drive from Blenheim in the far north of New Zealand's South Island. Transfers are available from Blenheim Airport as well as Picton, Nelson and Christchurch. All-inclusive rates start from NZD$1200 (about A$1100) per night with accommodation in a Lodge Room, complimentary minibar, pre-dinner drinks and canapés, a gourmet dinner (excluding beverages), full breakfast and complimentary Wi-Fi.

For further information and bookings, visit themarlboroughlodge.co.nz. AirNew Zealand flies daily from Australia to New Zealand. For fares and bookings, visit airnewzealand.com.au. Forfull details on Marlborough and New Zealand in general, visit marlboroughnz.com and newzealand.com.