The High Road
From Edinburgh through the Highlands to Inverness, this is the ultimate castle-hopping road trip through Scotland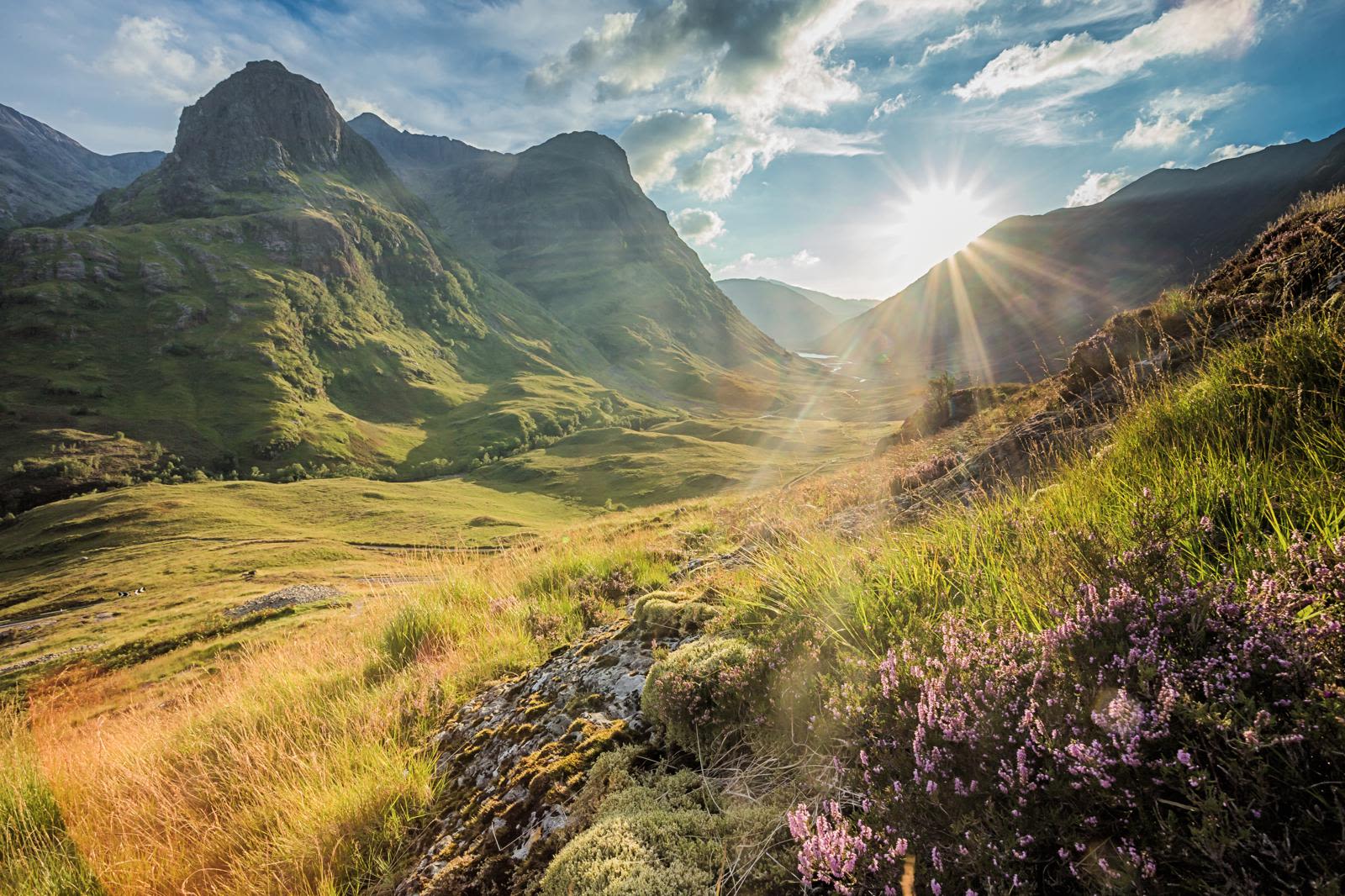 Valley view below the mountains of Glencoe, Lochaber, HIghlands, Scotland
Valley view below the mountains of Glencoe, Lochaber, HIghlands, Scotland
If ever there was a country meant to be explored by car, it would be Scotland. This land of mesmerising scenery and enthralling history is a road tripper's dream, and what better way to elevate a road trip than by turning it into a castle-hopping adventure?
Australians will never cease to be fascinated by castles and medieval history – something so foreign to our young country. It is estimated that there were once up to 3,000 castles in Scotland, and today there are still hundreds in tact just waiting to be explored. Better yet, there are plenty you can actually spend the night in.
On this journey from Edinburgh to Inverness you'll cover vast swathes of land and come face to face with pristine lochs and lofty mountains, layers of rich history, oodles of adventure and even a touch of romance. And the best part is: no matter where you find yourself, a castle is never far away. Cameras ready? Then read on to begin the adventure, in one of Scotland's most famous cities.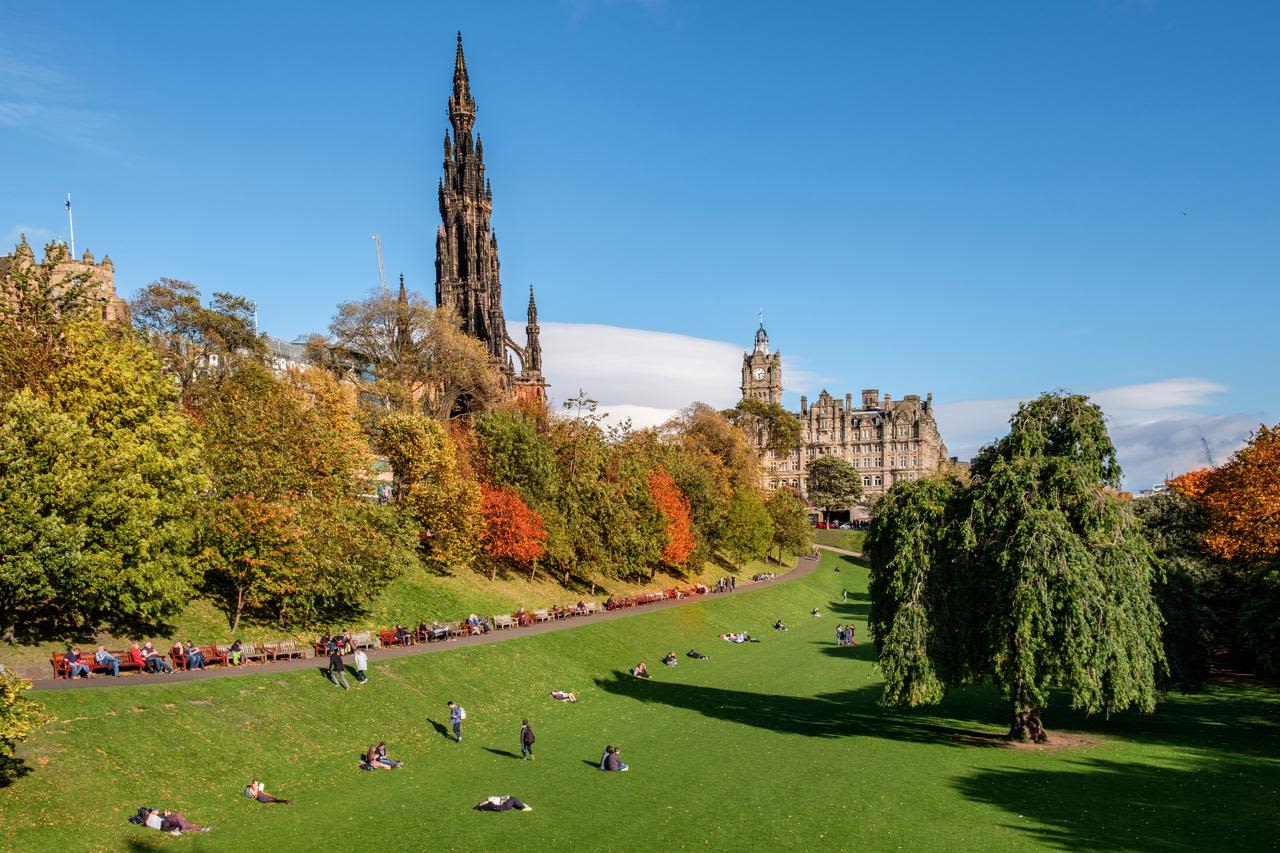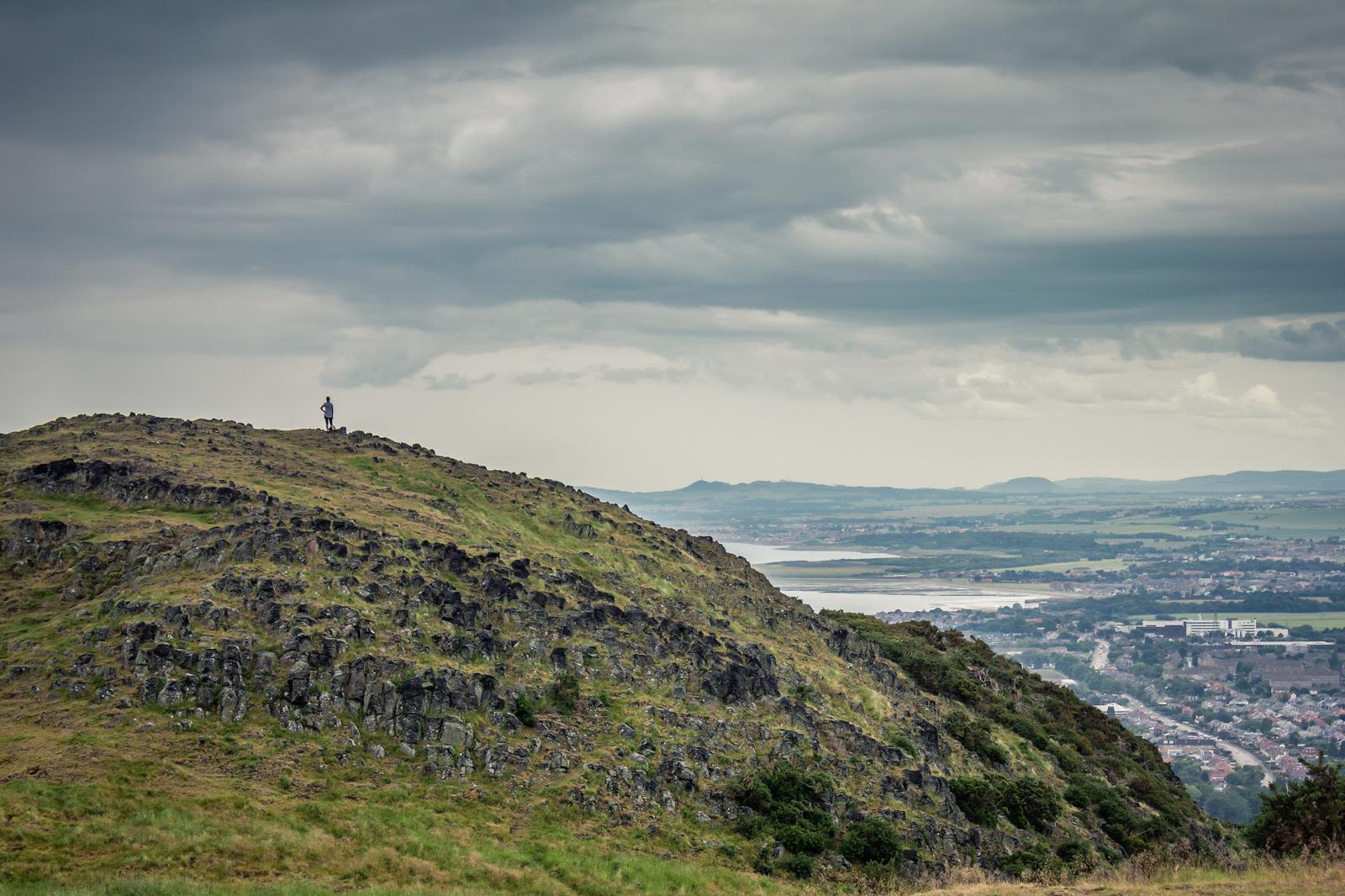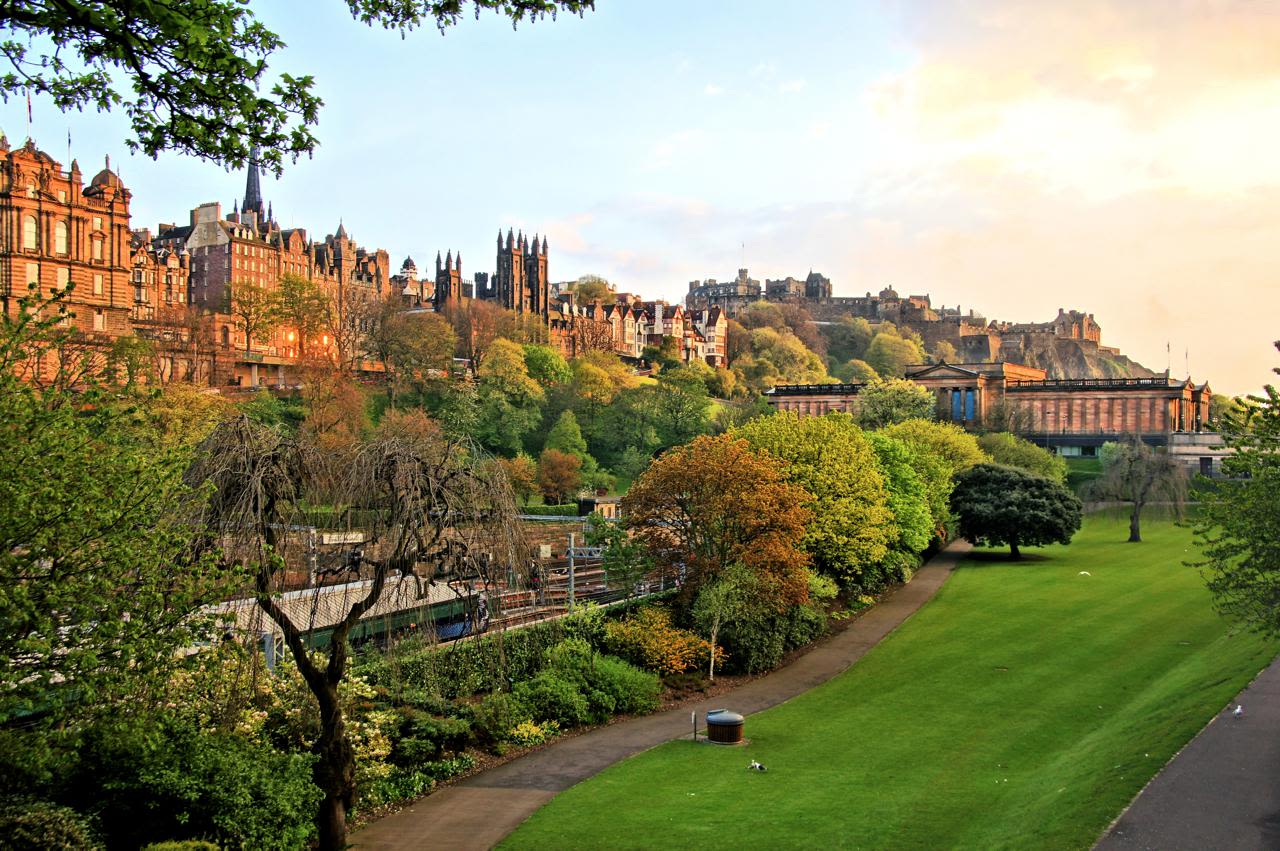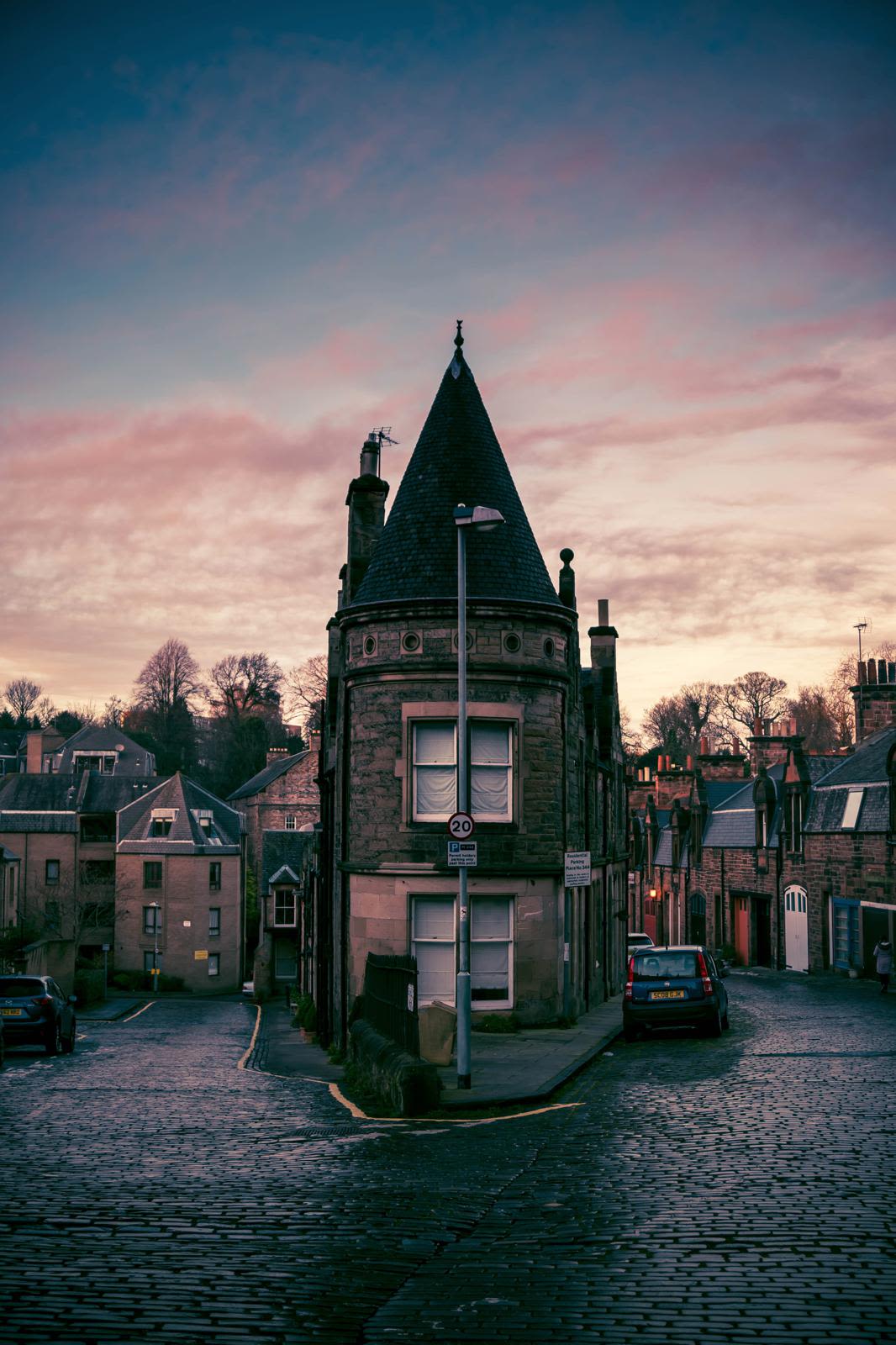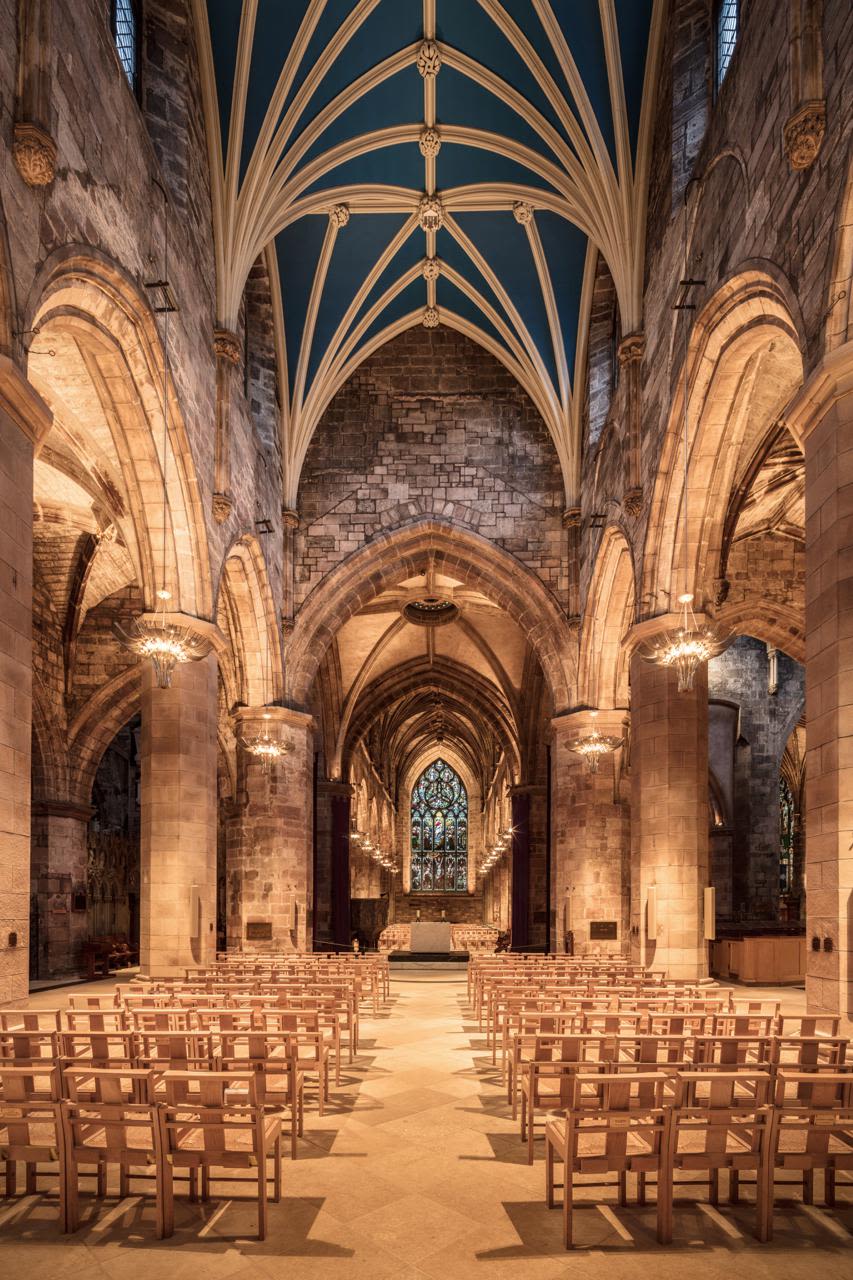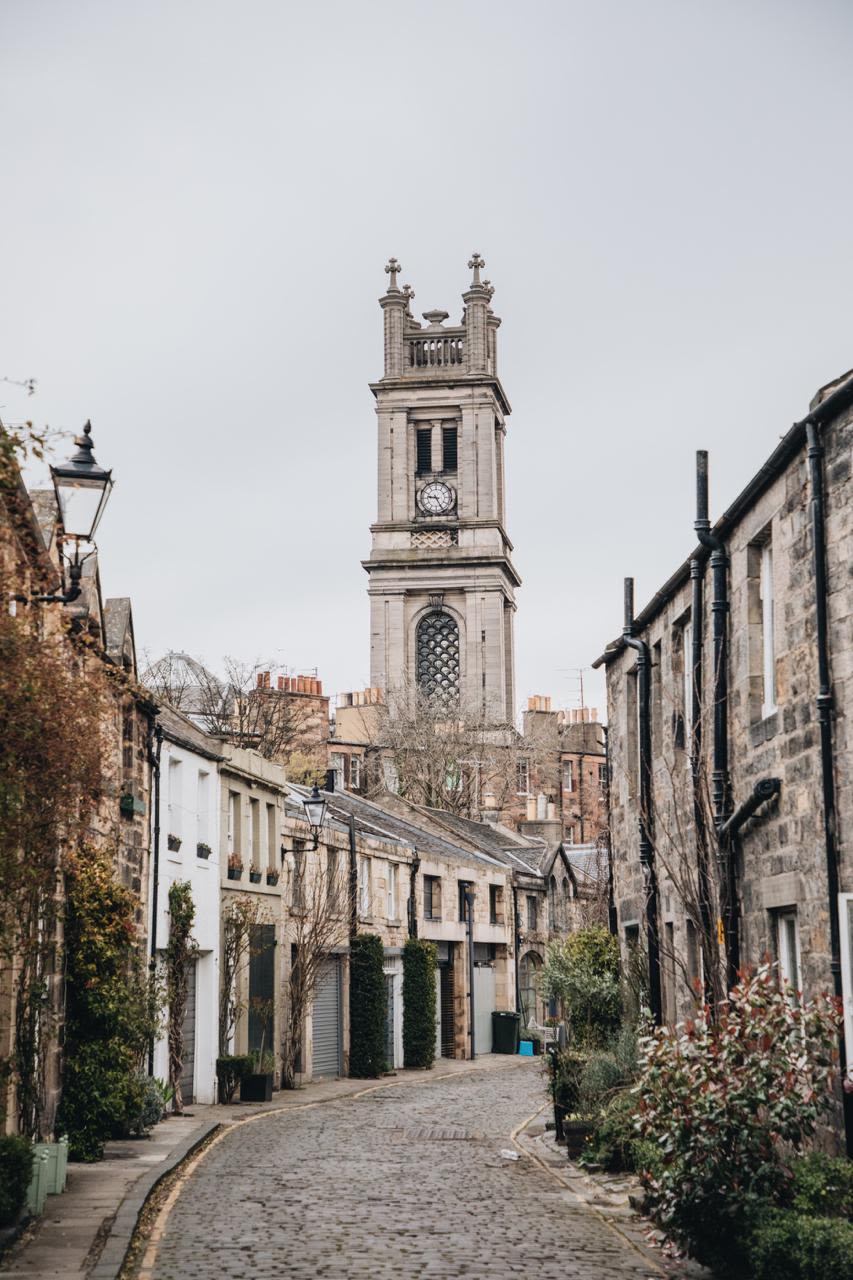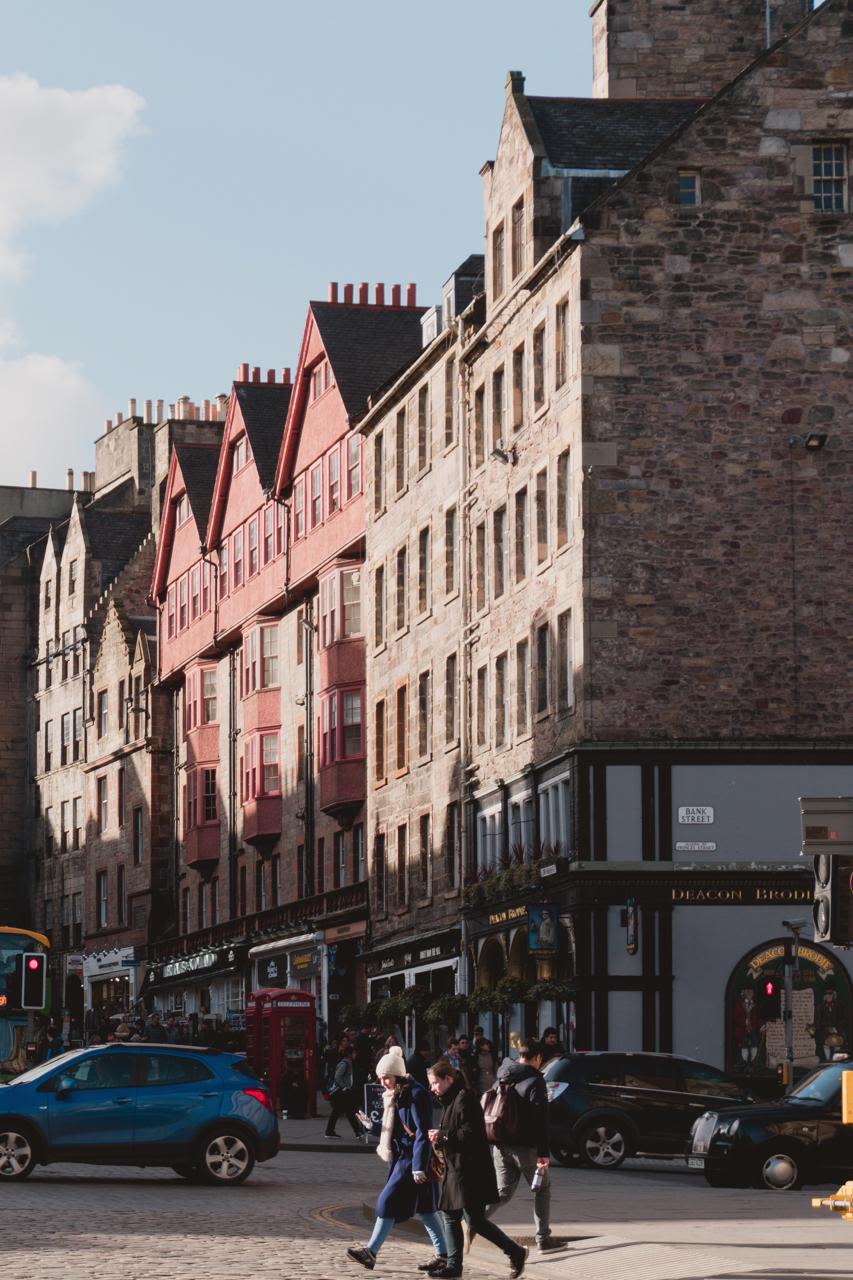 Your ultimate road trip begins in historic Edinburgh, Scotland's capital and a city renowned for myriad reasons, not least of all its world-famous annual arts extravaganza, Edinburgh International Festival (taking place in 2019 from 2nd to 26th August).
A cosmopolitan city with a buzzing café culture, a good mix of nightlife, a dynamic shopping and arts scene and four Michelin-starred restaurants, those more interested in the present than the past will be just as happy in Edinburgh as their history-loving kin.
But for the bunch keen to learn about days of yore, the Old Town is peppered with medieval tenements, vennels and wynds to explore, while much of the Georgian New Town's neo-classical and Georgian period architecture is still in-tact for you to admire on foot or by car. Together, the two Towns make up a UNESCO World Heritage Site and are not to be missed, nor is one of those famous Edinburgh ghost tours such as those offered by City of Edinburgh's Tours (if you dare).
The hike up Arthur's Seat is also well worth the effort. A small mountain of volcanic origin and only 20 minutes away from the city centre, the hike to the peak takes just 30 minutes. For those wanting to avoid the crowds, go early, or head up the Salisbury Crags instead, where you'll get a similar view minus the throngs of people.
Now to the castles. The New Town's most famous street, Princes Street, faces the Old Town and the famous Edinburgh Castle, which is the first stop on our castle-hopping expedition.
Edinburgh Castle
Scotland's most famous and important castle, Edinburgh Castle perches on a craggy, extinct volcano high above the capital, and houses the Crown Jewels, the Stone of Destiny and Mons Meg. Every day at 1pm the firing of the One O' Clock Gun takes place, a display not to miss.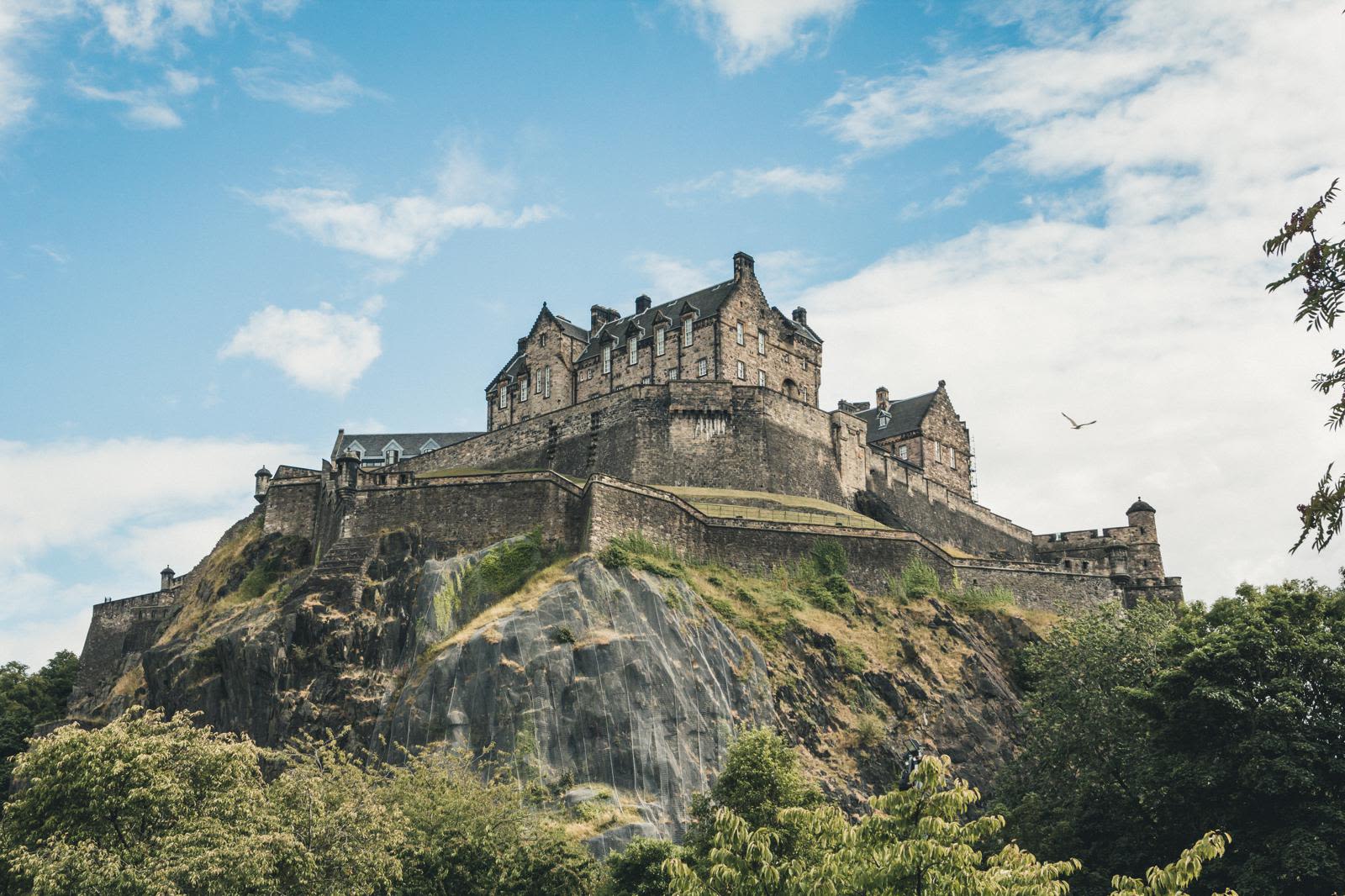 Stirling Castle
Drive west of Edinburgh for 50 minutes and you'll arrive at Stirling Castle – one of the most historically and architecturally important castles in Scotland. It's also one of the largest. Once the destination of knights and nobles, the luxurious building has elaborate gardens, and with costumed characters in historic roles walking the grounds, is an ideal spot for families to enjoy a day out.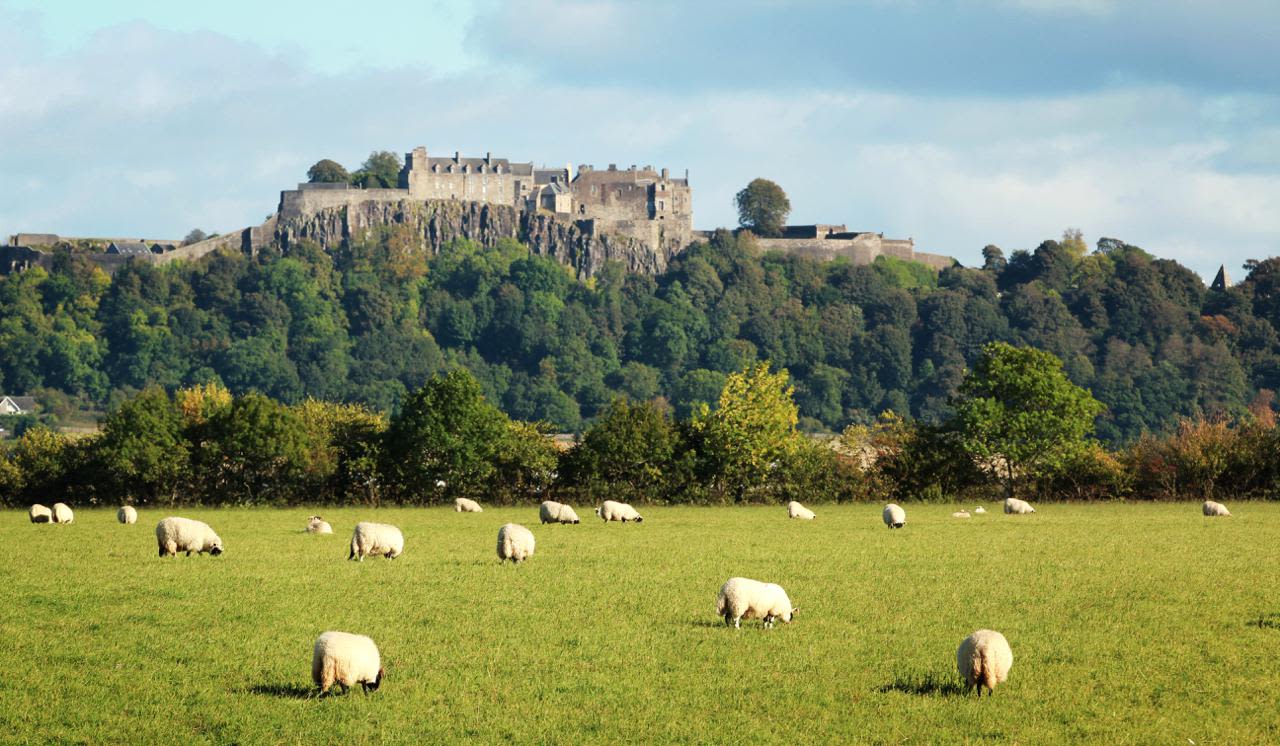 Just a 20-minute drive from Edinburgh centre, 8.7 kilometres from Edinburgh Railway Station and 21.4 km from Edinburgh International Airport you'll find Melville Castle.
Located amid 50 acres of expansive grounds, 18th century Melville Castle features luxury accommodation catering to more than 60 people.
With a restaurant and free Wi-Fi for guests, stay in a room with a four poster bed for the full historic experience, and wake up to a full Scottish breakfast with haggis, patty scones, bacon and sausages. For high-flyers, Melville Castle also has helicopter landing facilities, and weddings can be arranged by request.
Nearby is another beautiful castle that was recently unveiled by the owners as an exclusive-use and events venue. The 18th century Baronial castle has only ever been in the hands of two families in its 162-year history, and is one of the few Scottish castles to feature contemporary interiors. Nestled among 32 acres of formal gardens and woodland, its 150 metre tree-lined drive and dramatic lighting make for an unforgettable first impression.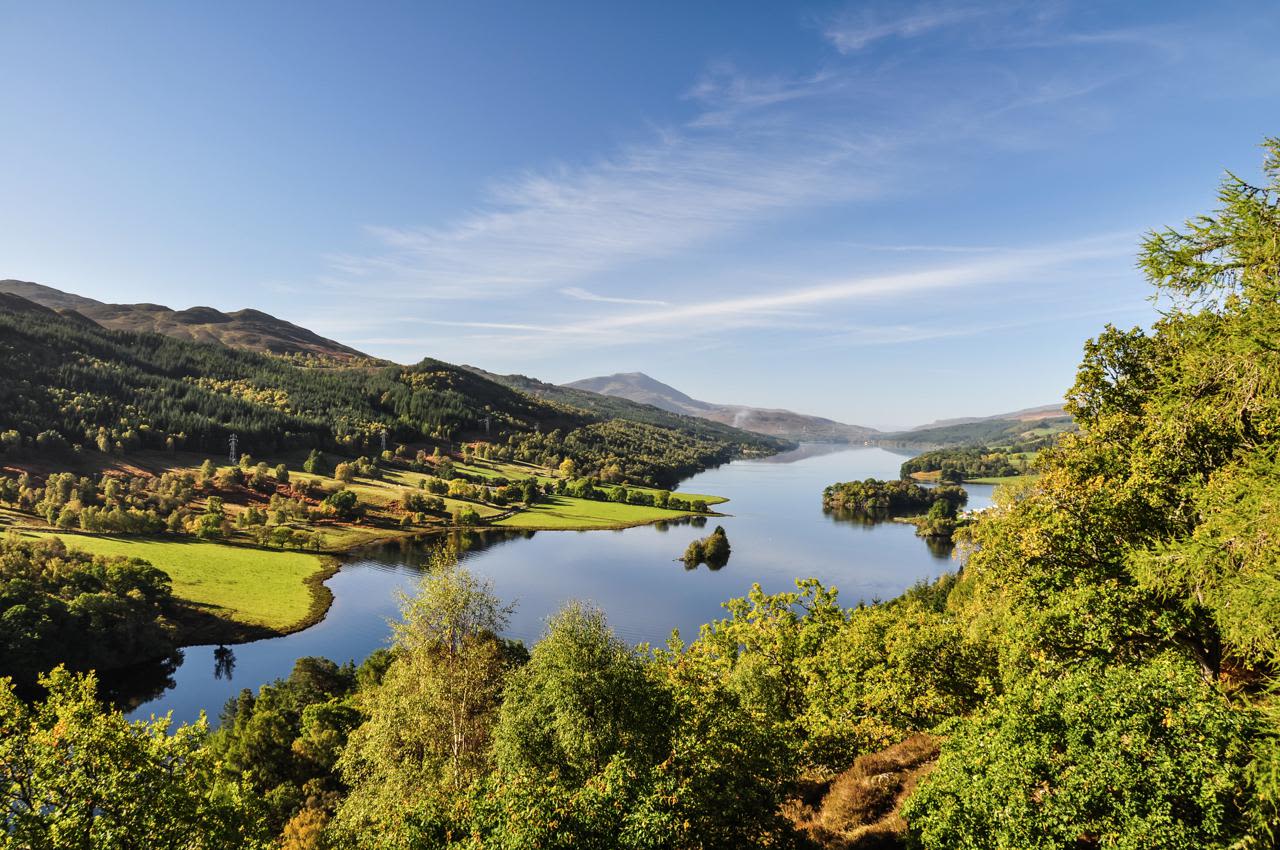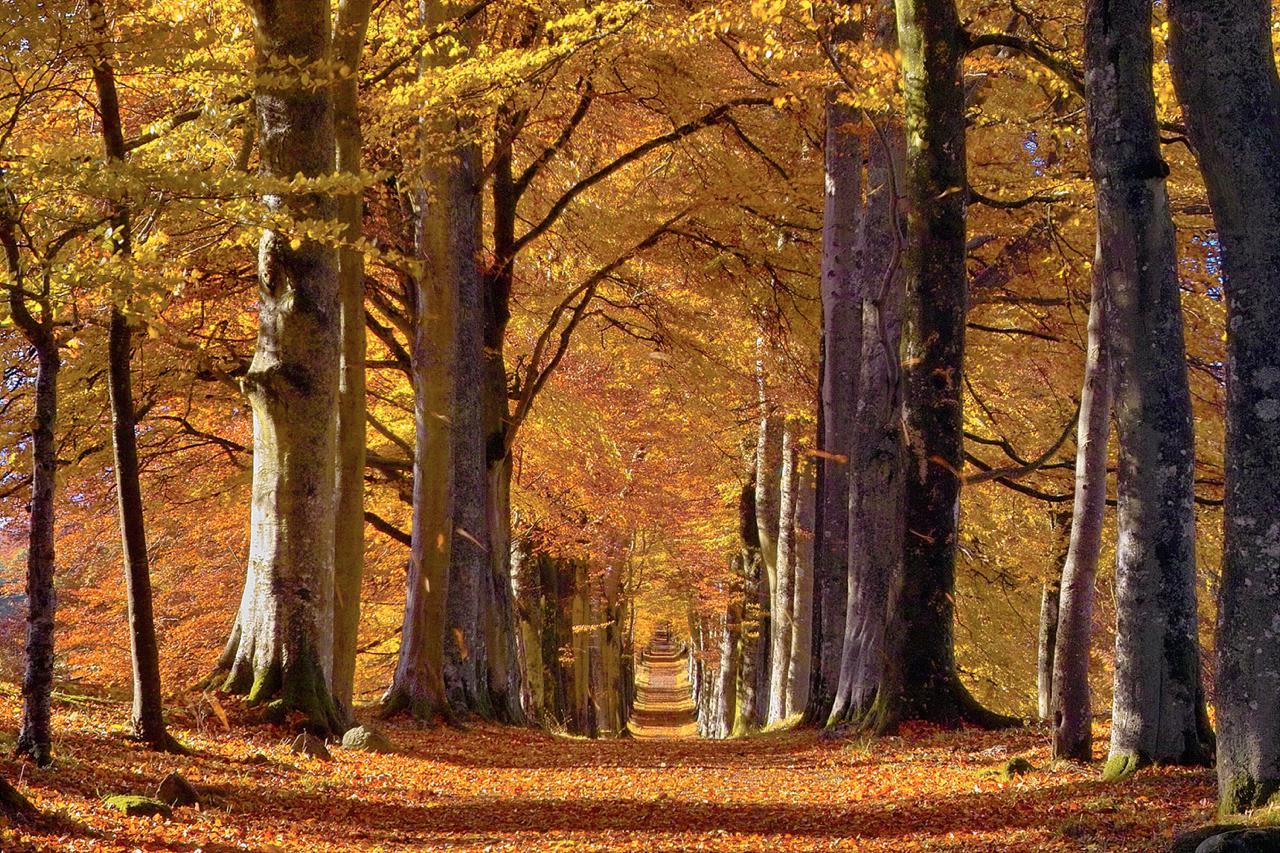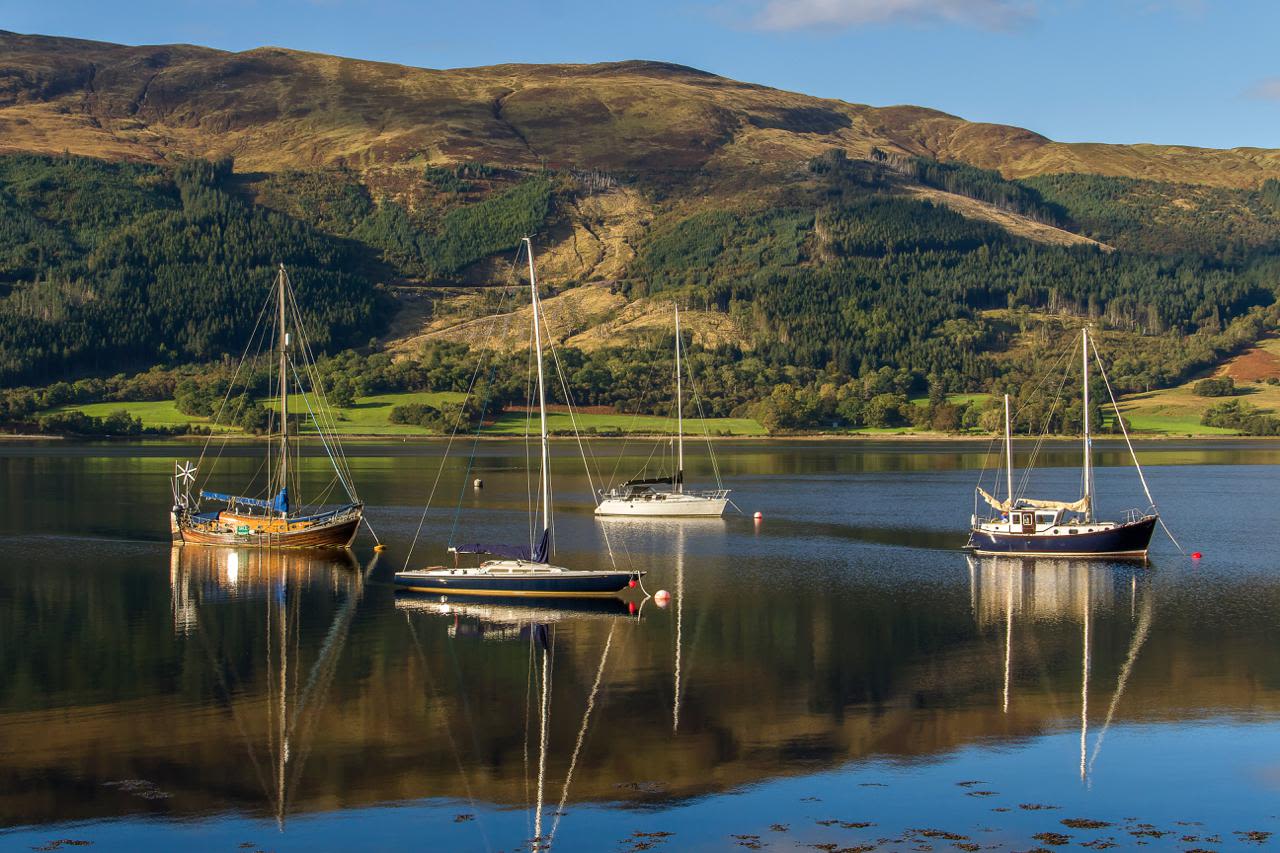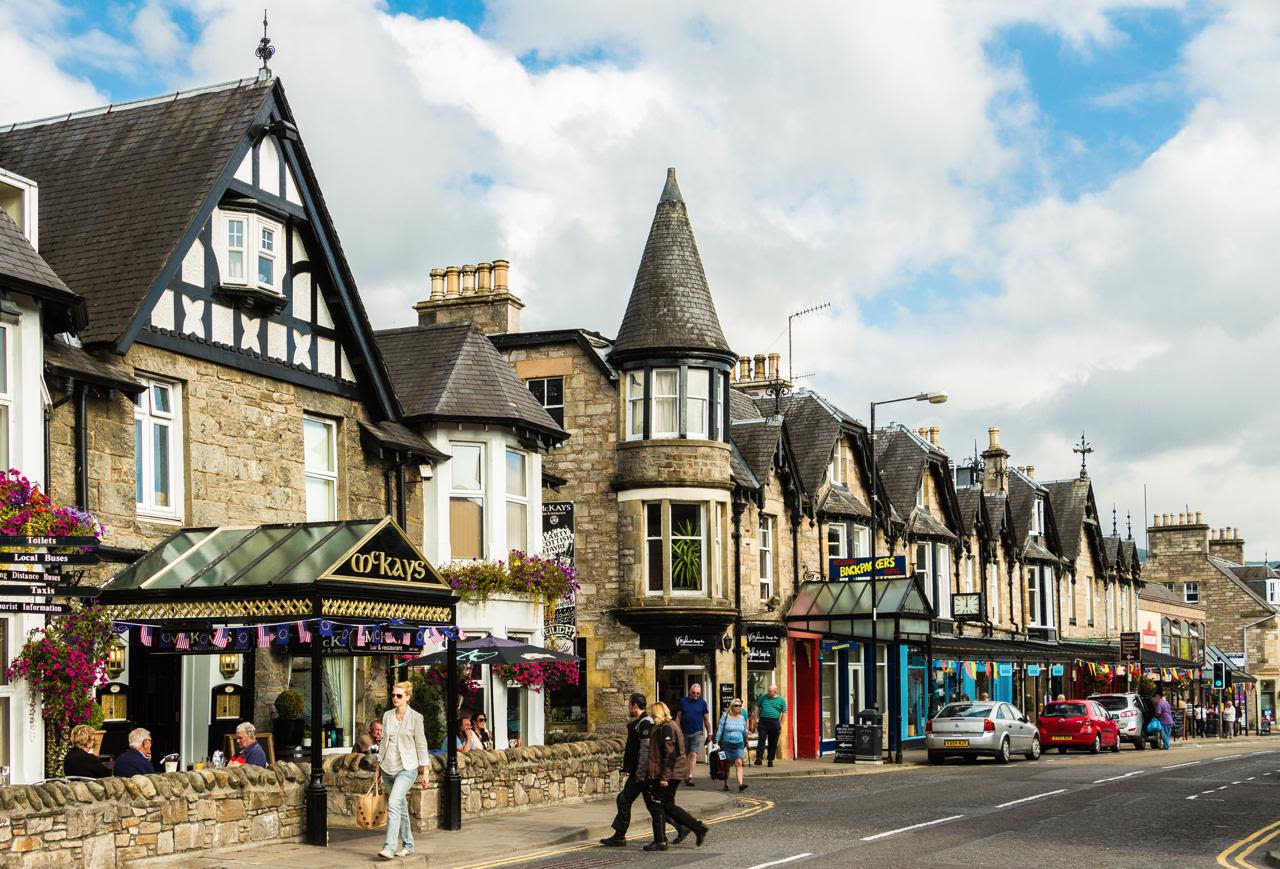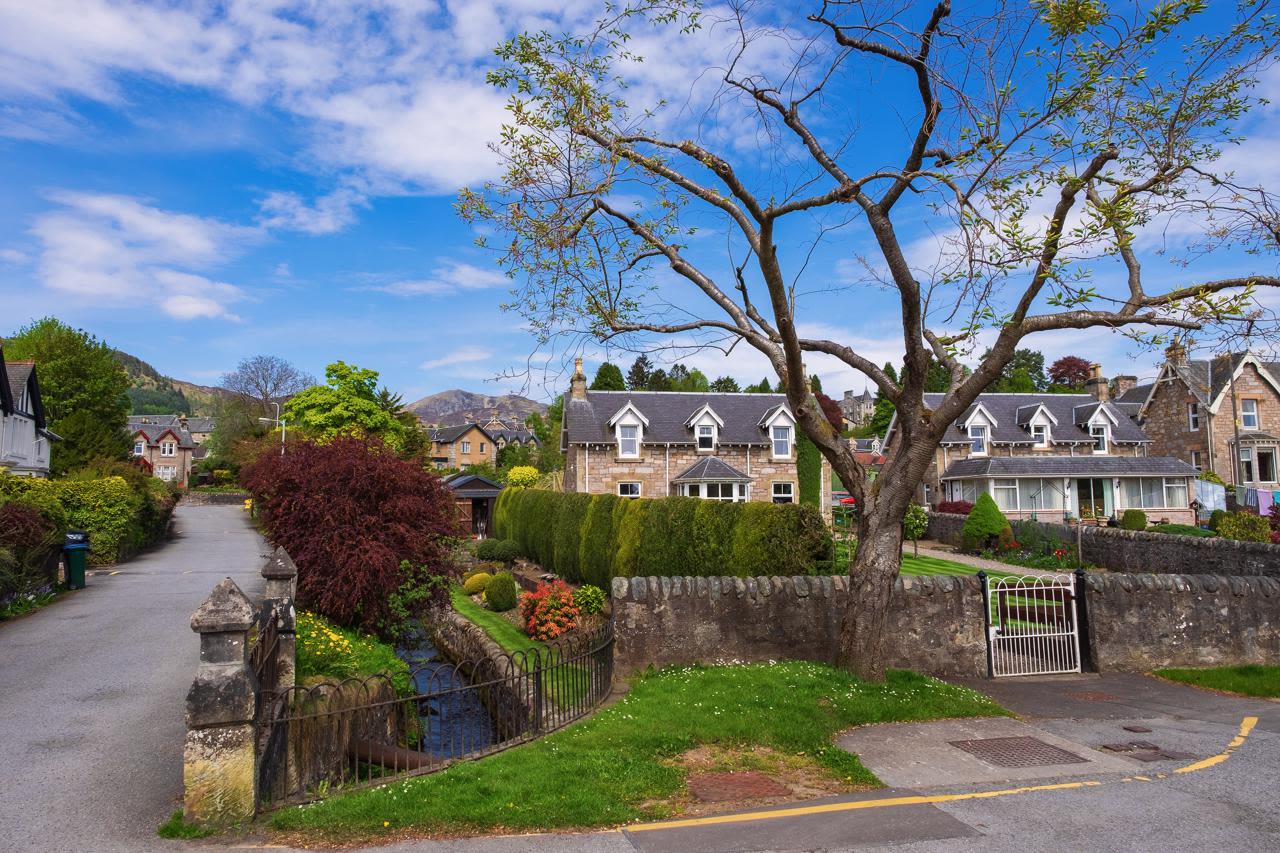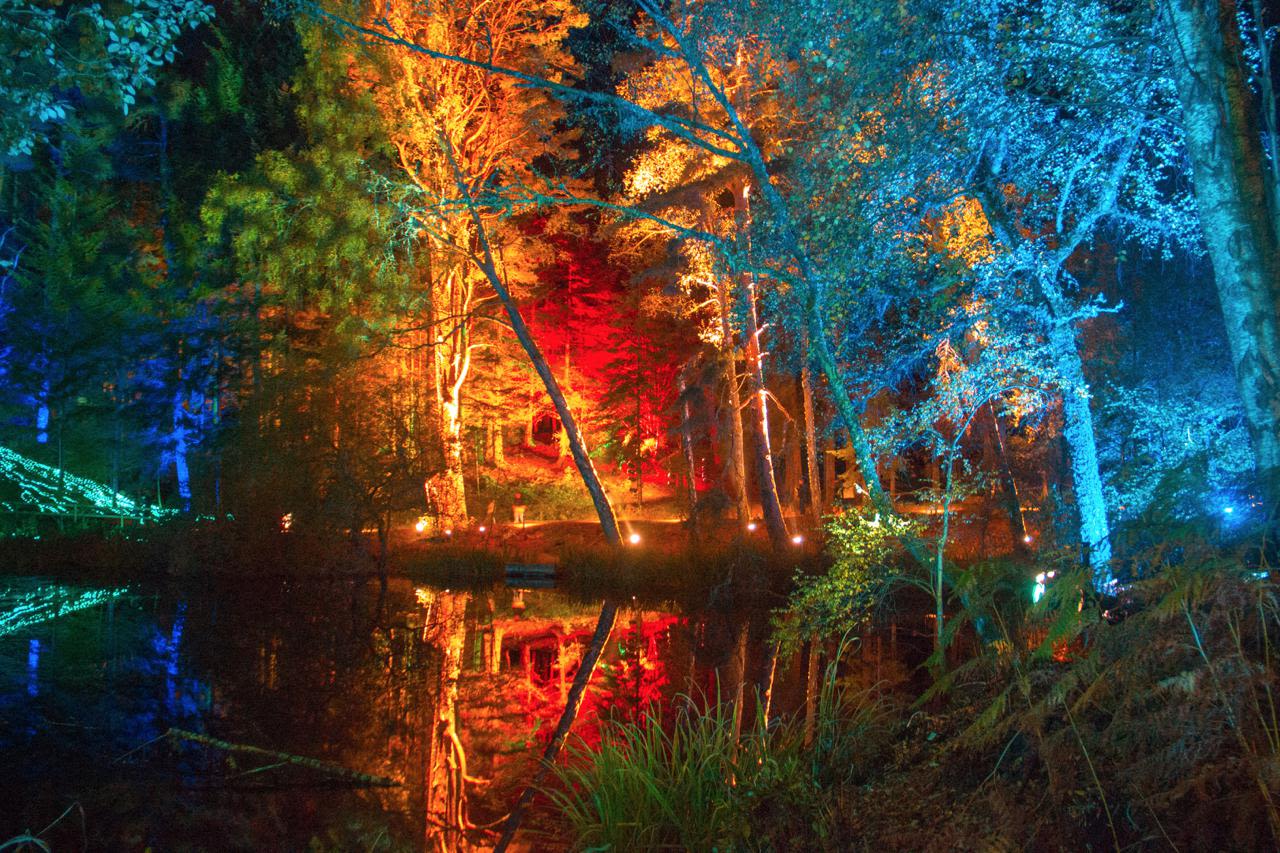 A road trip through Scotland is all about the landscape, so it's no surprise the country is swarming with scenic driving routes. From Edinburgh, head north and take the long route towards the picturesque county of Perthshire, considered one of the most attractive and diverse counties in Scotland.
The city of Perth – the Scottish city Western Australia's capital was named after by Captain James Stirling in 1829 – is considered Scotland's newest city, and offers visitors fantastic live music, exciting events, dozens of independent shops and many award-winning eateries.
Perth is an ideal place to base yourself if you are keen to spend a few days exploring Perthshire's scenic hills and mountains, loved by walkers, mountain-bikers and photographers. With a varied and beautiful landscape, the region is spectacular year-round, attracting skiers and climbers to its snow-topped mountains in the winter, and avid hikers and adventure-seekers to its rocky, rapid rivers in the summer.
In the south, lush farmland, tranquil lochs, beautiful forests and gardens await, including the world's highest beech hedge and the UK's oldest tree – The Fortingall Yew, the age of which experts have put at between 2,000 and 3,000 years. By the end of all that tree-peeping, you'll probably be ready for another castle visit, and lucky for you you're in a county that's home to a particularly famous one…
Loch Leven Castle
Start with a visit to Perthshire's Scone Palace, the former crowning place of Scotland's kings and queens, and then head to notorious Loch Leven Castle. Situated on the middle of an island in the loch itself, this iconic castle is where Mary Queen of Scots was imprisoned in 1567, and today you can take a boat over to visit the ruined castle and browse the tranquil island at your leisure.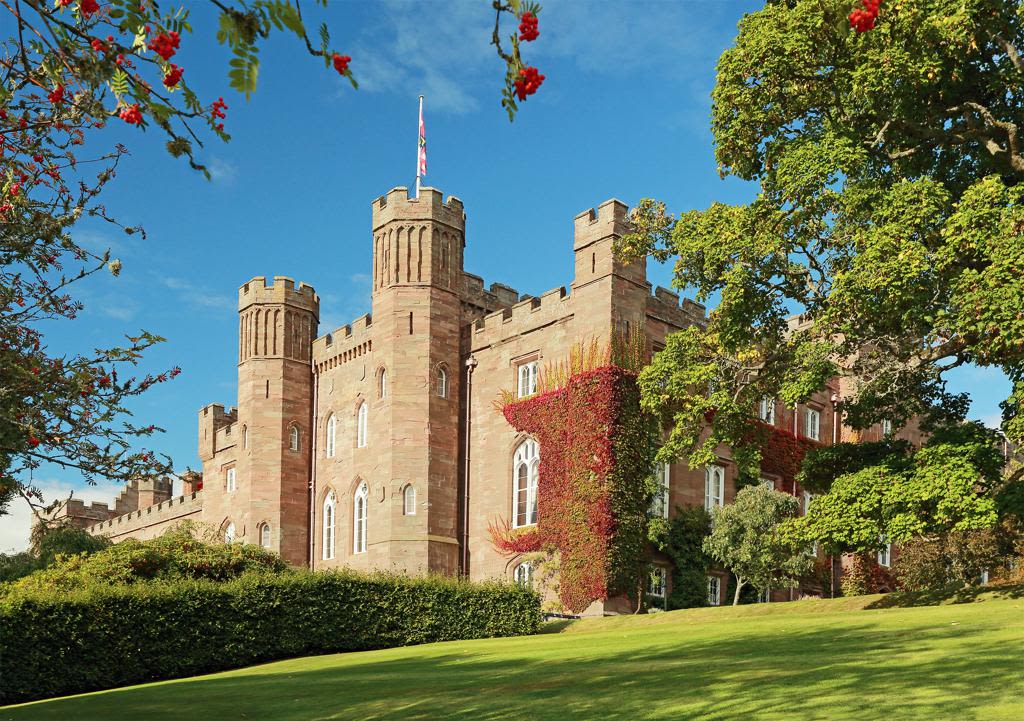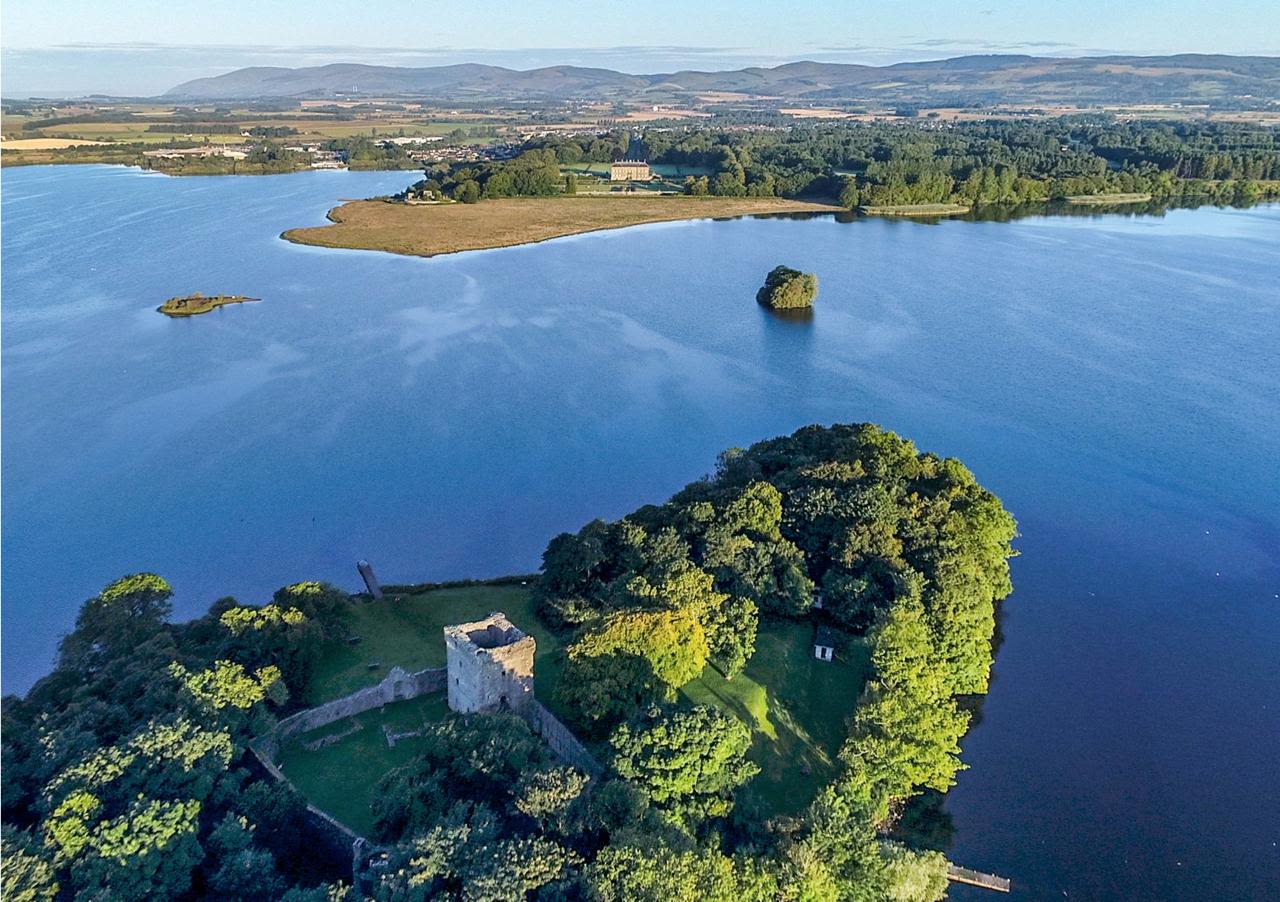 From Perth, drive north 40 minutes north through Dunkeld to the bustling and vibrant Highland town of Pitlochry, a perfect pit-stop for lunch on your way to Inverness (the Moulin Inn is a local favourite). For unique local products, don't miss Edradour Distillery, the smallest traditional distillery in Scotland, or Heathergems, the only place in the world where you can buy jewellery made from natural heather stems.
If you're visiting Pitlochry in the summer, don't miss 'the theatre in the hills' – Pitlochry Festival Theatre, where you can see six different shows between May and September. In autumn, a visit to The Enchanted Forest at nearby Faskally Wood is a hugely popular a sound-and-light show set in stunning woodland, replete with treats and surprises for the family.
Hot tip: For real nature buffs, drive the scenic route two hours west of Perth to Glencoe, a famous historic site and one of the most spectacular environments in the Highlands; or continue north, adding a stop at Highland Wildlife Park to spot some Scottish wildcats.
Blair Atholl Castle
Just a 15-minute drive from Pitlochry town centre is Blair Atholl Castle, another magnificent piece of history well worth a gander. Home to the Atholl family for over 700 years, Blair Atholl Castle has a rich and diverse history witnessing both turbulent and peaceful times in Highland Perthshire. The castle offers both guided and self-guided tours, while the beautiful Hercules Garden and castle grounds are the perfect spot for a ramble.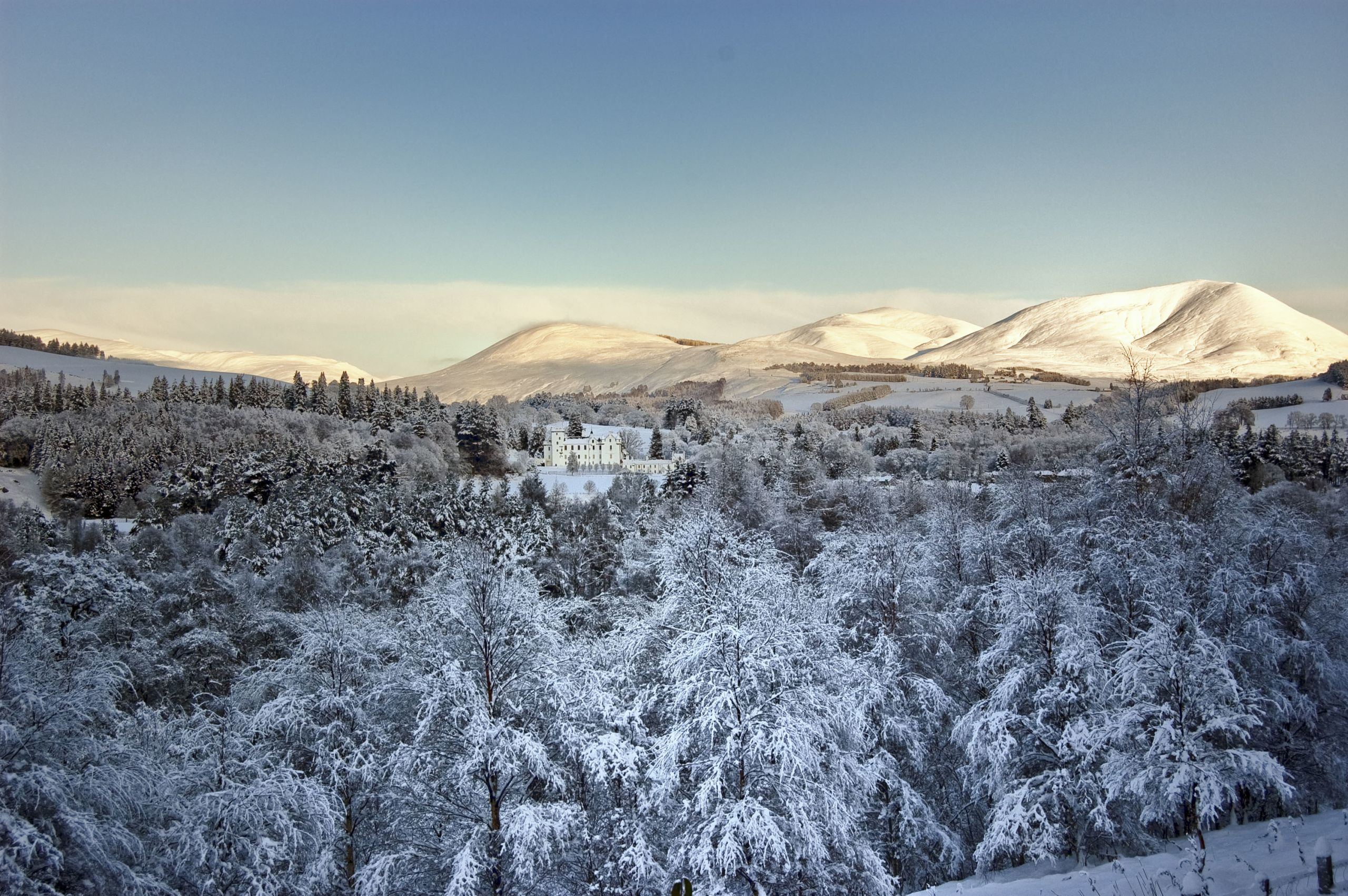 Glamis Castle
If you have the time, take a detour west to Angus, where Glamis Castle is located. One of the most beautiful – and historically interesting – castles in Scotland, this castle claims to be the site of the 11th century murder of Gaelic King Duncan by Mac Bethad Mac Findláich's (MacBeth), which then became the inspiration for Shakespeare's famous play, Macbeth. Although others claim the murder actually occurred just outside Inverness, and historians claim the murder never happened at all, and Shakespeare's story has deeply muddled historic events.
We do know for sure, though, that the castle was the childhood home of Queen Elizabeth, the Queen Mother, and is the birthplace of her youngest daughter, Princess Margaret. The surrounding estate is made up of 14,000 acres of gardens, farms and forests.
Glamis Castle has been the ancestral seat to the Earls of Strathmore and Kinghorne since 1372 and is currently owned by the 19th Earl. Visitors can take guided tours of the castle every day between 10am and 4:30pm.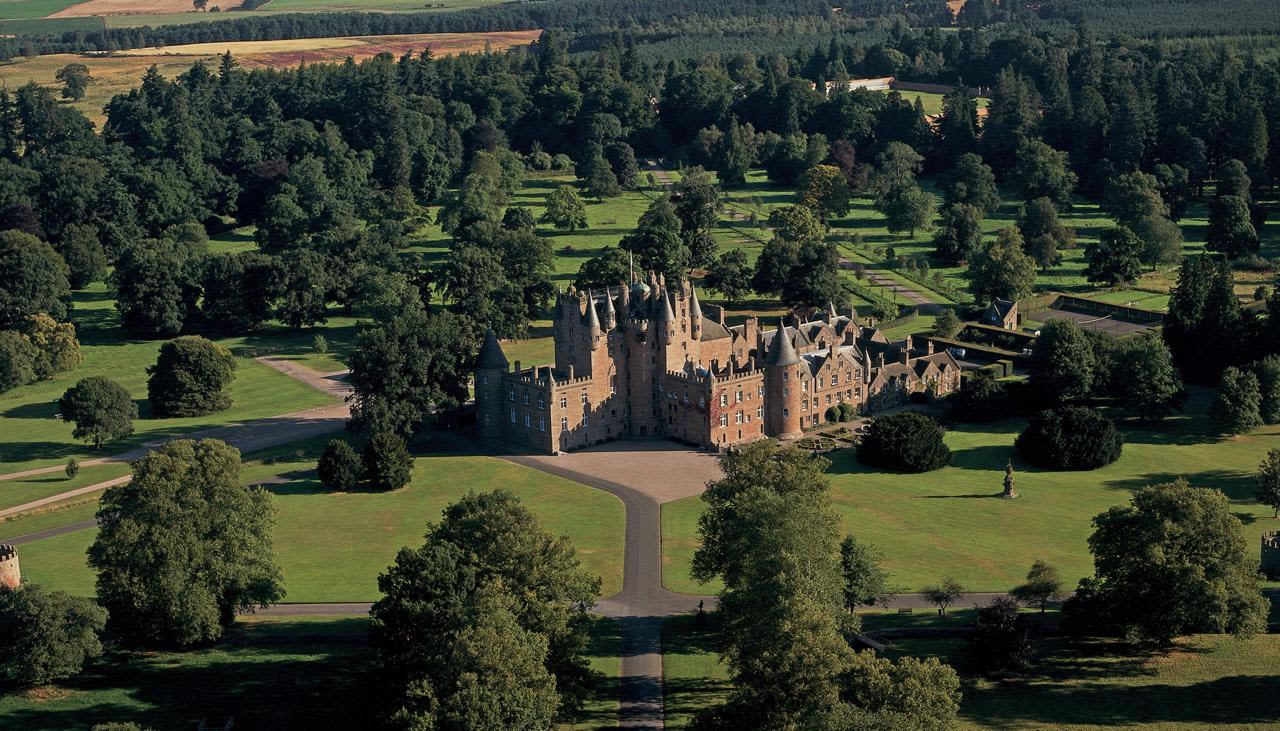 Balmoral Castle
The Royal family's private residence and once a favourite country escape of Queen Victoria's, Balmoral is a startlingly beautiful property that visitors can fortunately explore, when the Royals are not in residence. Exhibitions are often held in the Castle Ballroom, the largest room in the castle, and the charming gardens and grounds are ideal for a stroll.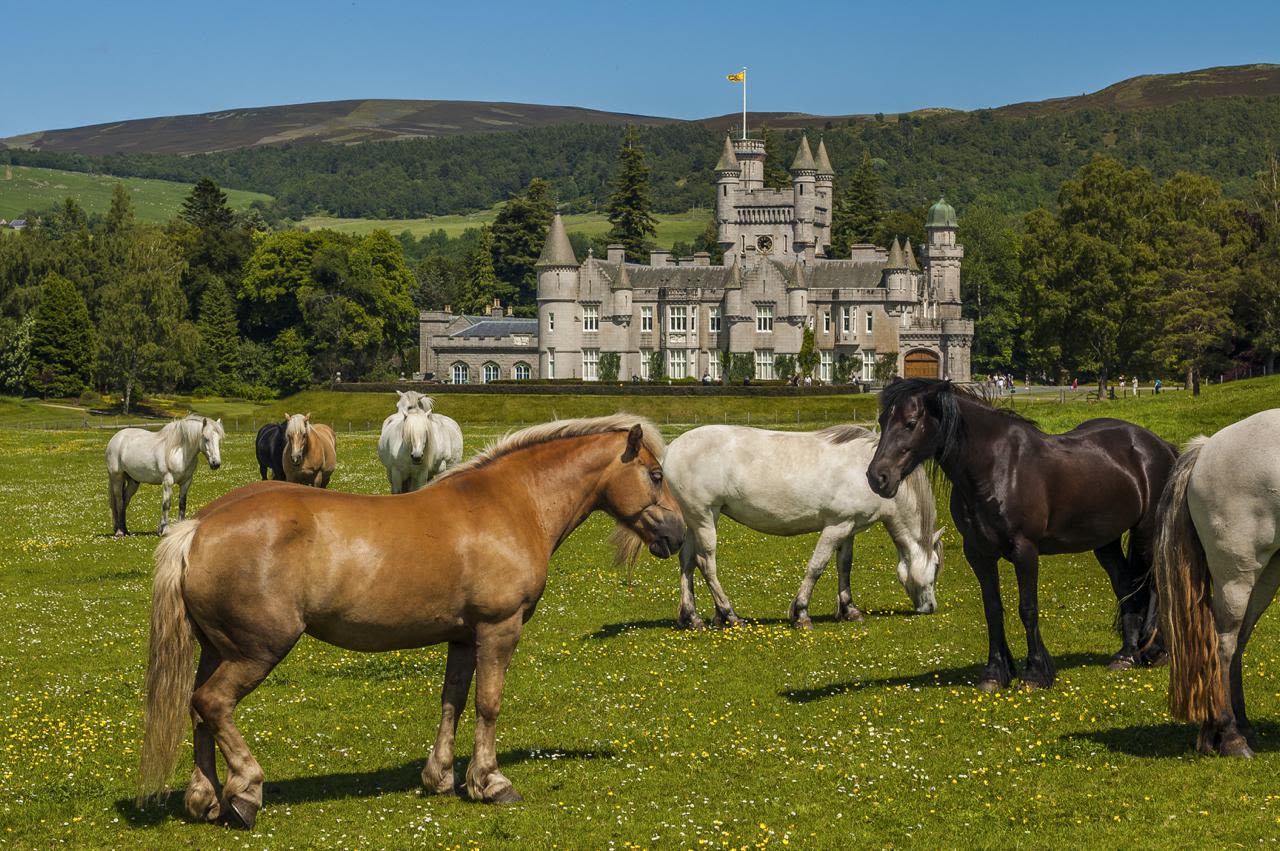 If you want to spend a few days exploring the pretty surrounds of Perthshire, why not rest your weary head and tick off another castle while you're at it? Nestled in the Highlands, Fonab Castle is a five star hotel with a brand new spa and spectacular views over the local loch and the surrounding countryside.
It may not have the lengthy history of some of Scotland's other castles, but it feels no less magical with its circular, fairytale turrets and a traditional Scottish interior theme, a result of a careful restoration that respects the building's historic past while adding a taste of contemporary luxury.
All the bedrooms are beautifully designed to reflect the natural beauty of the Scottish countryside, with an emphasis on soothing colours and textures like subtle Scottish tartans and feature wallpaper.
Huge floor to ceiling windows bring the outside indoors and open up sweeping panoramic views over the loch and grounds, with the woodland bedrooms capturing the vista from private patios or balconies.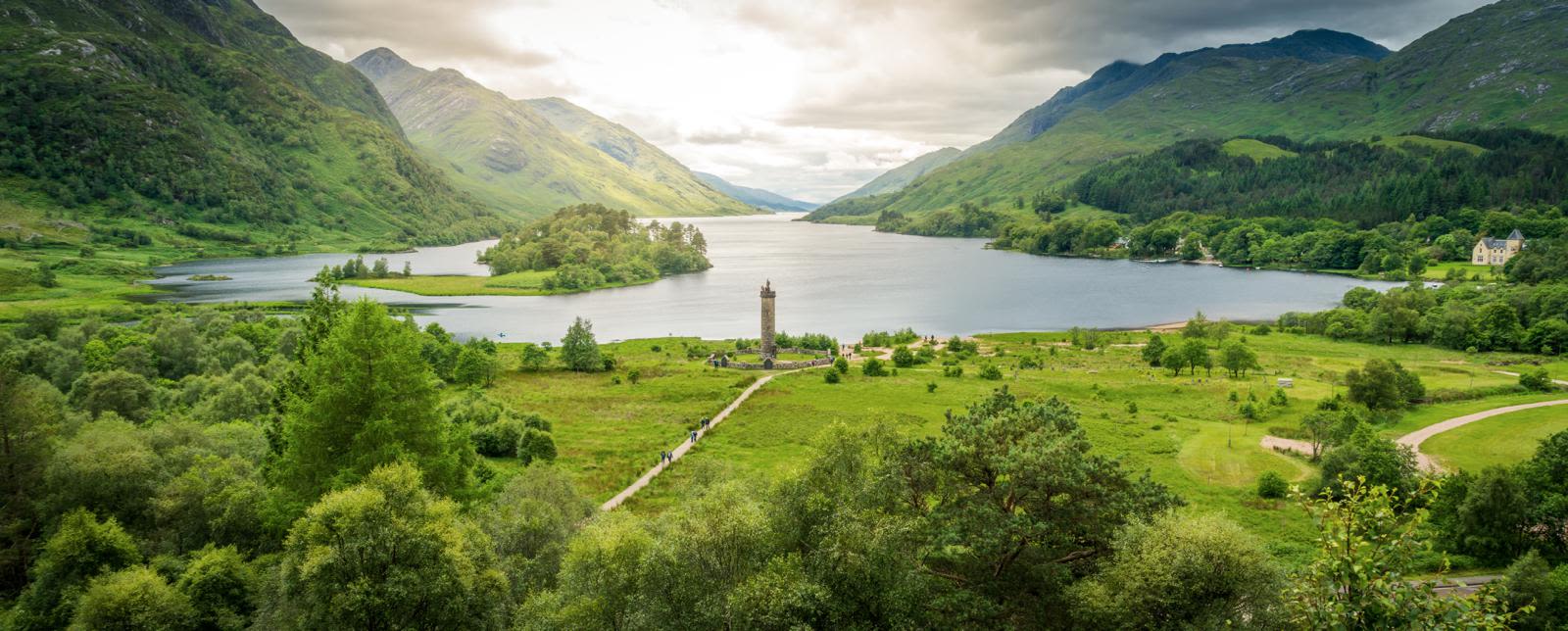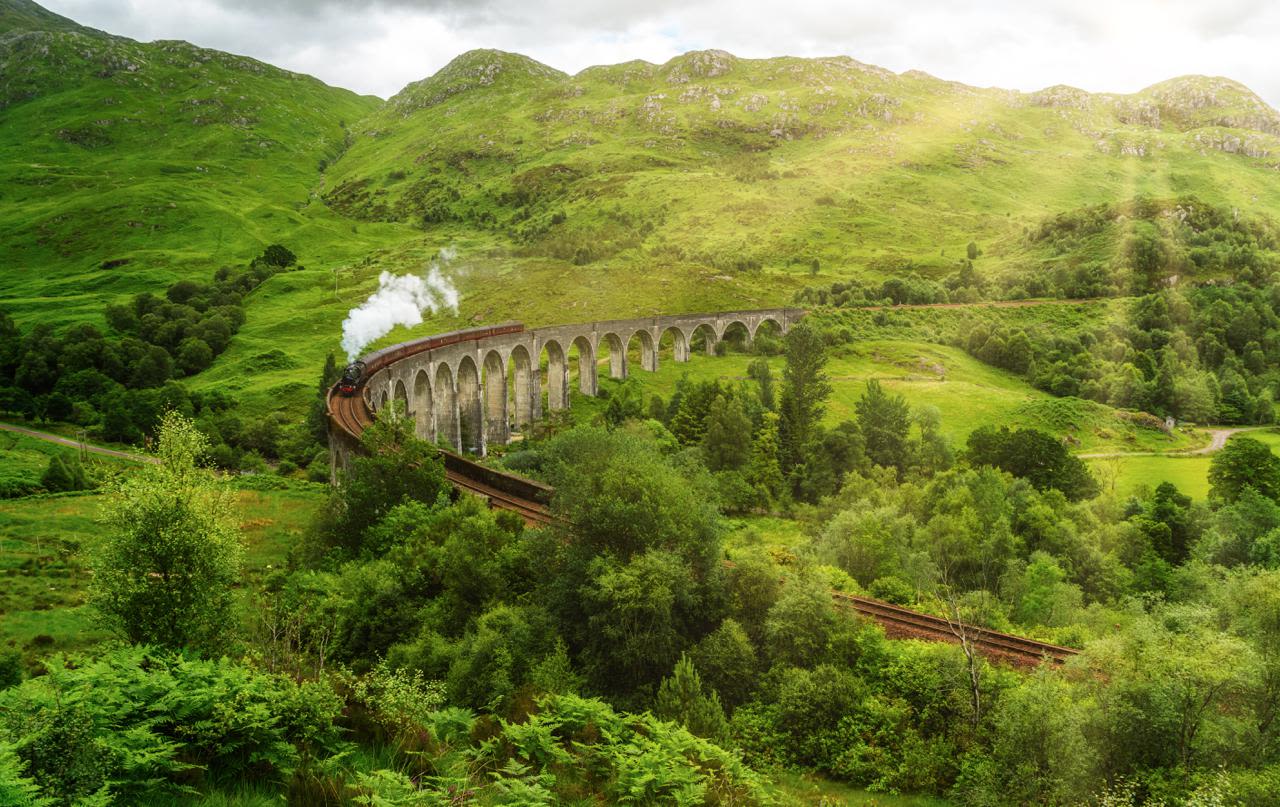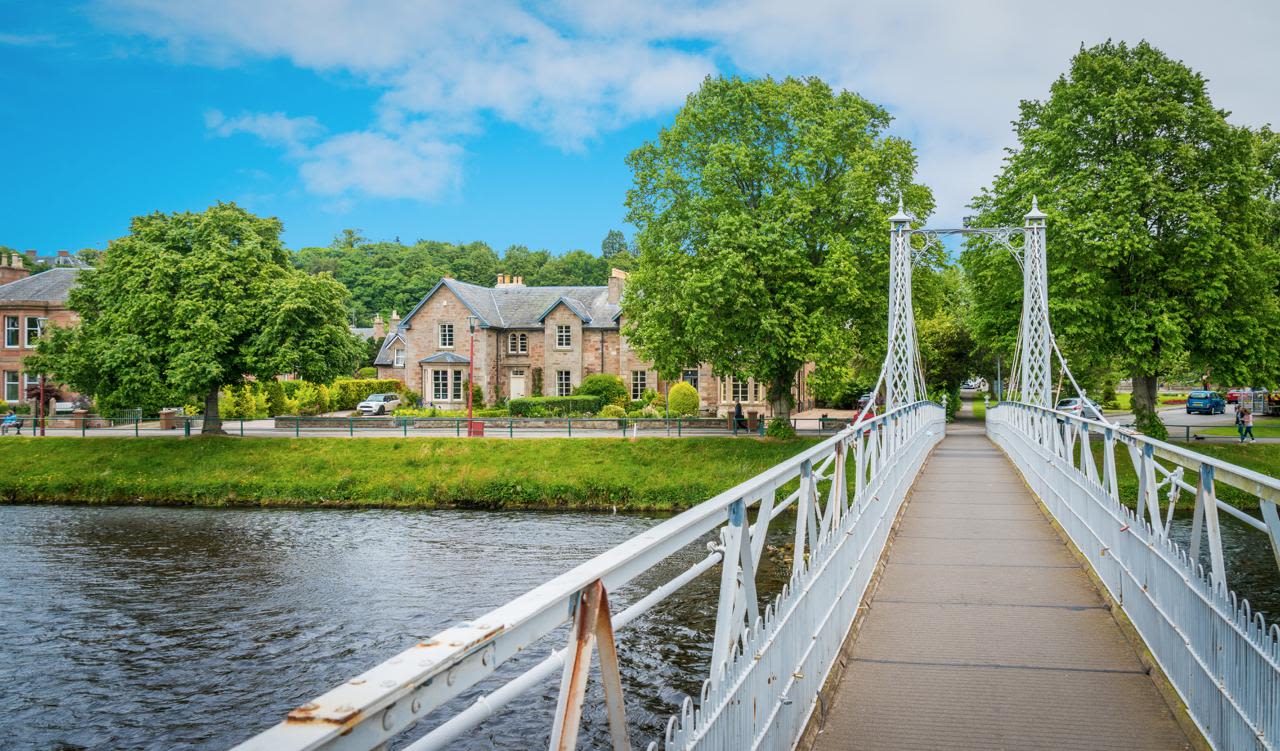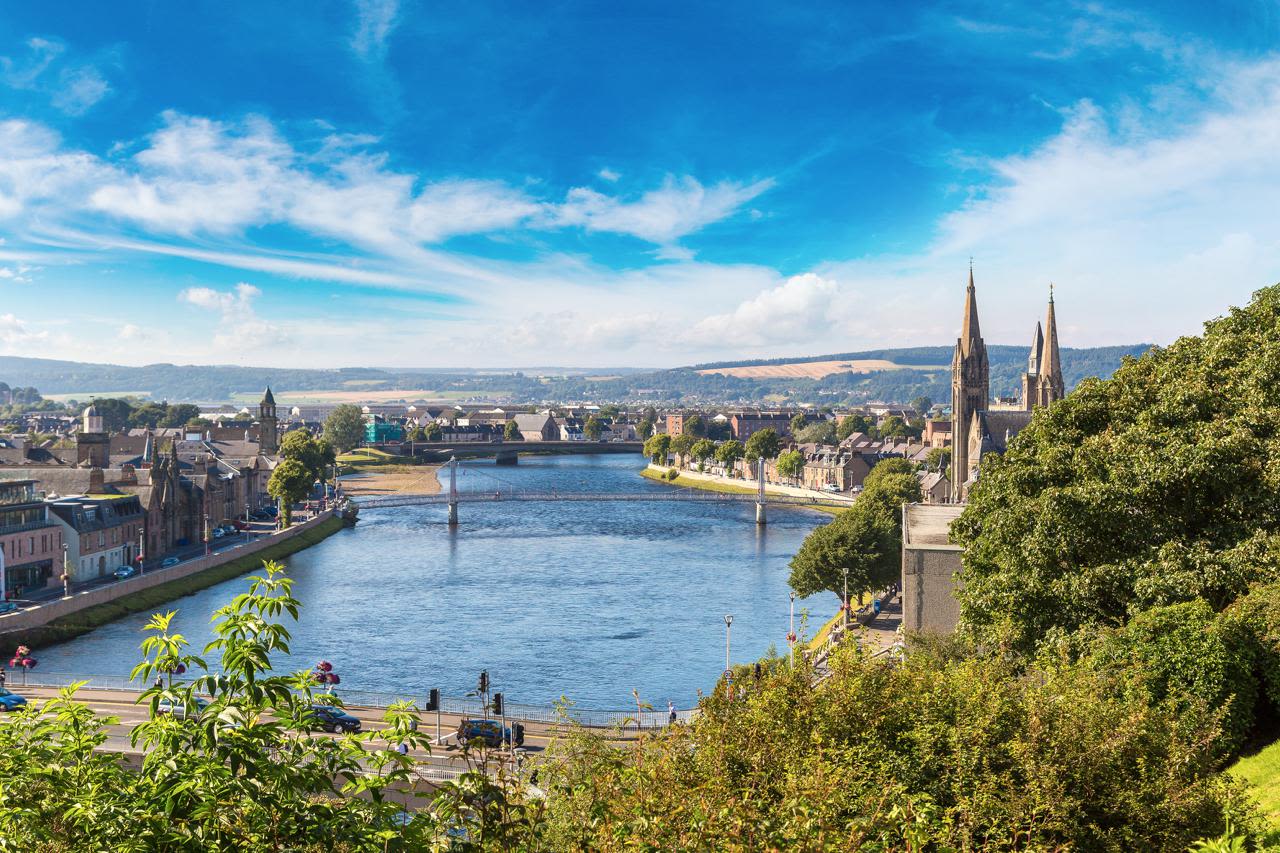 Continuing your road trip north, you'll arrive in the capital of the Highlands, Inverness, one of the oldest towns in Scotland, dating from 585 AD, and where a quarter of the Highland population live.
Inverness is located at the north-eastern end of the Great Glen, a line of five lochs extending from Fort William in the south-west and was historically an important city of trade and movement through the otherwise inaccessible Highland massif. The northernmost city in the United Kingdom, Inverness is one of Europe's fastest growing cities, the second 'happiest' city in the UK, and the happiest in Scotland with the highest ranked quality of life.
The city lies near two important battle sites and the captivating prehistoric burial site of Clava Cairns, but we won't blame you if you're more interested in exploring the myriad castles in the area, and the world's most famous loch.
Loch Ness, one of Scotland's most famous tourist attractions thanks to the legend of Nessie, the Loch Ness Monster, is just 20 minutes from Inverness. Walk around the vast body of water trying to spot the mythical creature, and swing by the Loch Ness Centre and Exhibition Experience, located in a suitably eerie Gothic building. There, you can take an amazing immersive museum tour through seven different rooms featuring eerie music, light shows, vintage newsreels and diving vessels.
There are also lots of quaint villages dotted with charming boutiques in the countryside near Inverness, but our favourite thing to do in this spot is take a dolphin cruise from Inverness to witness the most northerly dolphin colony in the world.
Inverness Castle
Inverness Castle, which houses the Inverness Sheriff Court, sits on a cliff overlooking River Ness in Inverness and was built in 1834 by architect William Burn, but the site itself dates back to the 12th century.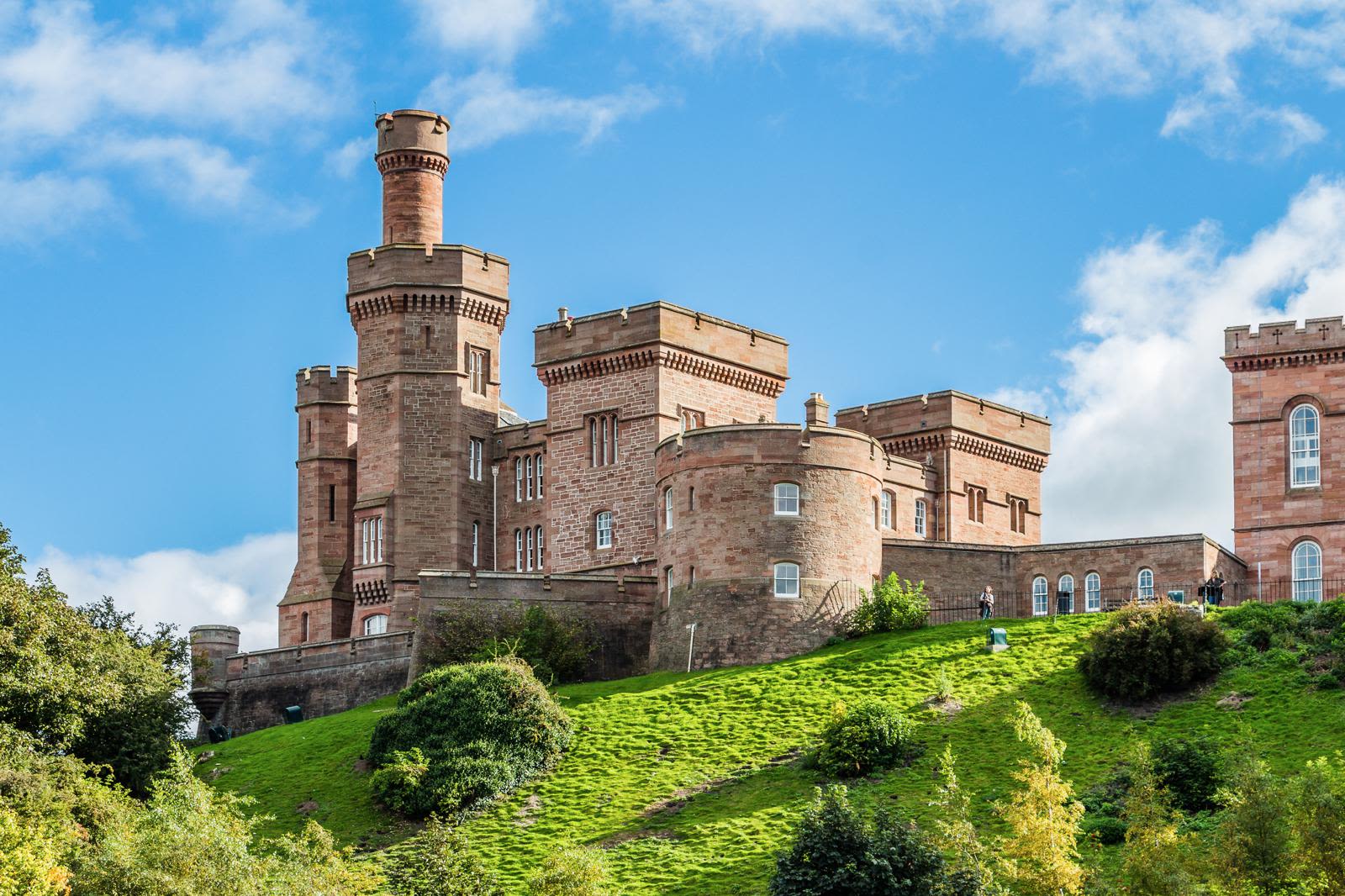 Eilean Donan
One of the most iconic castles in Scotland, 13th century Eilean Donan sits in the middle of a loch and is connected to the mainland via a footbridge. The picturesque structure, that looks out out toward the Isle of Skye, stood guard over the lands of Kintail and has had at least four different iterations through the centuries.
After being partially destroyed in a Jacobite uprising in 1719, Eilean Donan lay in ruins for almost 200 years until Lieutenant Colonel John MacRae-Gilstrap bought the island in 1911. It took 20 years to restore the castle to its former glory, and it finally reopened to the public in 1932.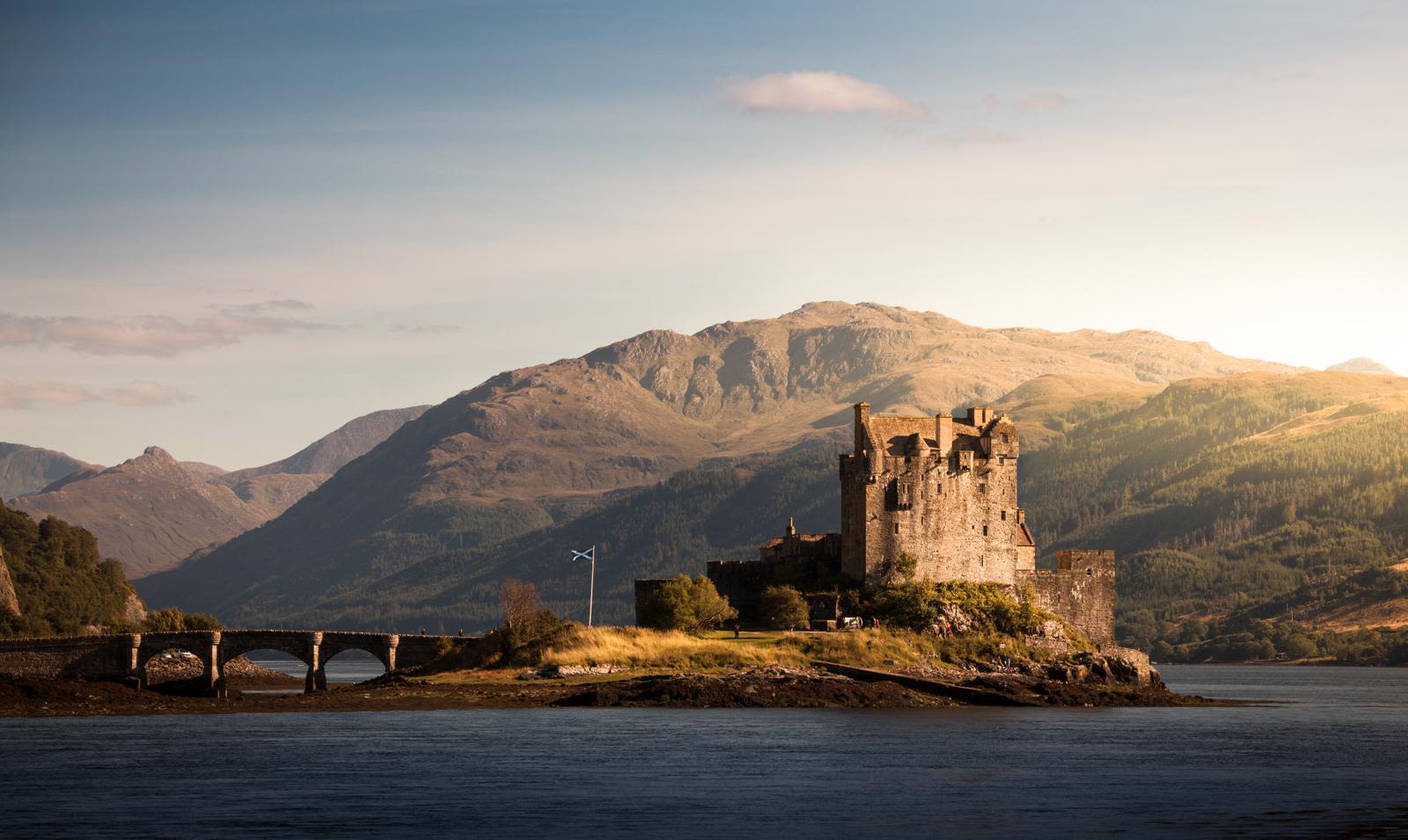 Urquhart Castle
Urquhart Castle is an absolute must-see while in the Scottish Highlands. One of the most-visited castles in the country, this castle's Grand Tower overlooks Loch Ness, and visitors can still see the ruins from the medieval fortification built there between the 13th and 16th centuries. The castle also played a strategic role in the Wars of Scottish Independence.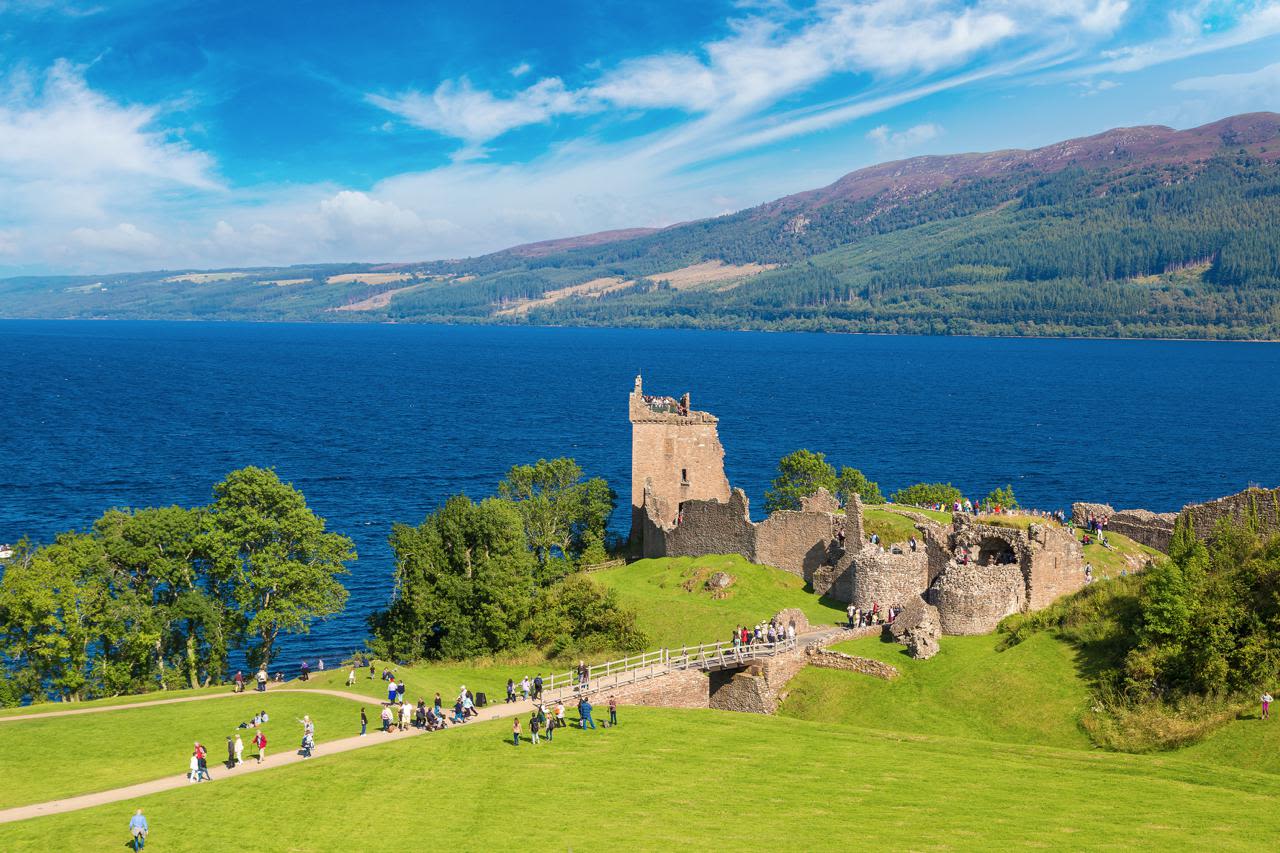 You can spend a few nights exploring Loch Ness and Inverness from the absolute luxury of Aldourie Castle, set part way up a slope on the southern tip of the loch's edge. With a calm and elegant ambience, the 17th century Listed Grade A Castle is set in a 500-acre private estate with beautiful gardens, lawns, terraces and woodlands as well as a broad lawn gently sloping down to the Loch itself.
Countless picturesque walks are on offer that take you to historic greenhouses, magnificent landscaped parkland, a tree house with enchanting views over Loch Ness, and even a Marina. Other outdoor activities offered include canoeing, mountain biking, climbing, shooting and archery.
Rich in history, Aldourie Castle was used as a location for house parties and holidays for aristocrats in the Victorian era, thanks to its unique and beautiful location.
Inside, an extensive, award-winning £10 million restoration of the entire building has created a warm and cosy environment in the Highland Scottish Baronial style, ideal for families and groups travelling together. Opulent furnishings and quintessentially Scottish décor like opulent chandeliers and stunning fire places are dotted throughout the property.
Fifteen bedrooms are available inside Aldourie Castle, all individually styled and furnished, while a collection of charming holiday cottages, sleeping from 4 to 6 guests each up to a maximum of 22 people in total, are available within the grounds of the Aldourie Castle Estate.
It's not quite a castle, but Assynt House, north of Inverness in Ross-shire countryside, is an 18th century, seven-bedroom mansion worthy of any luxury castle explorer, and ideal for those wanting to rent a property in its entirety.
Beautifully decorated in a classic style complimented by both modern and antique furnishings, the house has a large kitchen with everything you need to cook, an oversized dining table in the wood-lined drawing room with log fires and big sofas to relax in.
An ideal base from which to explore the incredible golf courses, fishing, hunting, and other outdoor activities of the Highlands, Assynt house sits in six acres of garden and woodland with beautiful views of the garden, the Black Isle and the Cromarty Firth.