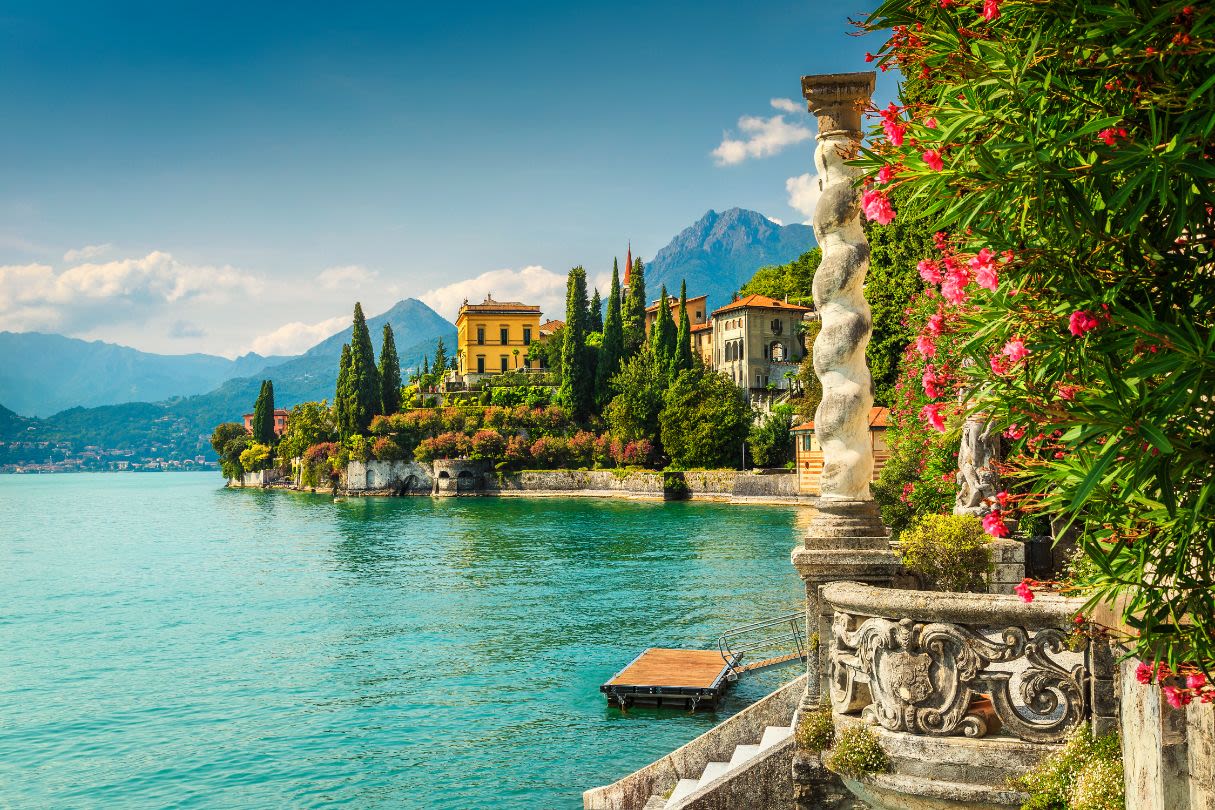 CELEBRATING 500 YEARS OF LEONARDO DA VINCI'S LEGACY
---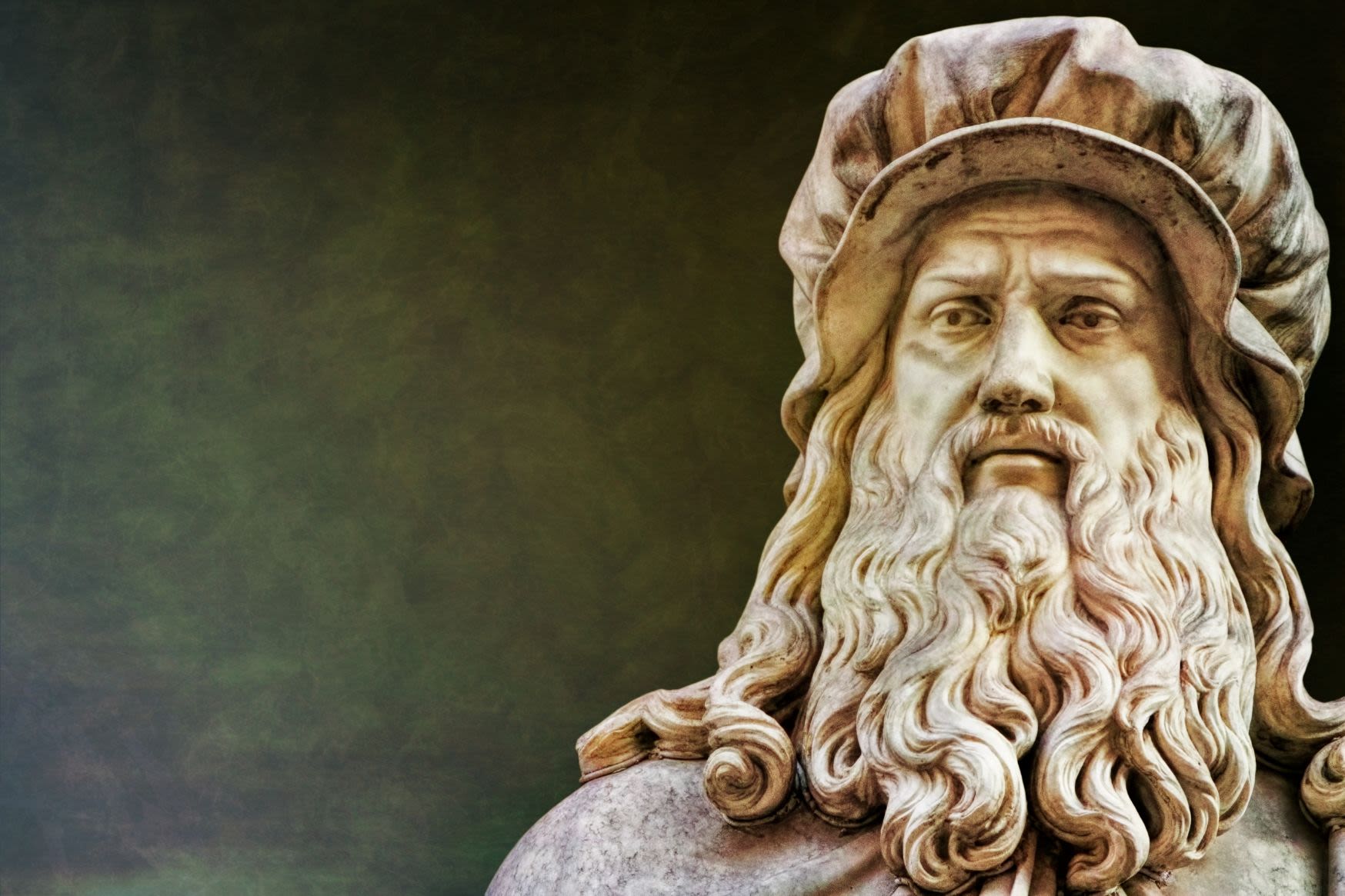 From painter to inventor, the universally recognised Italian genius, Leonardo da Vinci, will be celebrated throughout Italy in 2019, with a rich program of multi-disciplinary events on the occasion of the 500th anniversary of his death.
For further information and to download the entire program: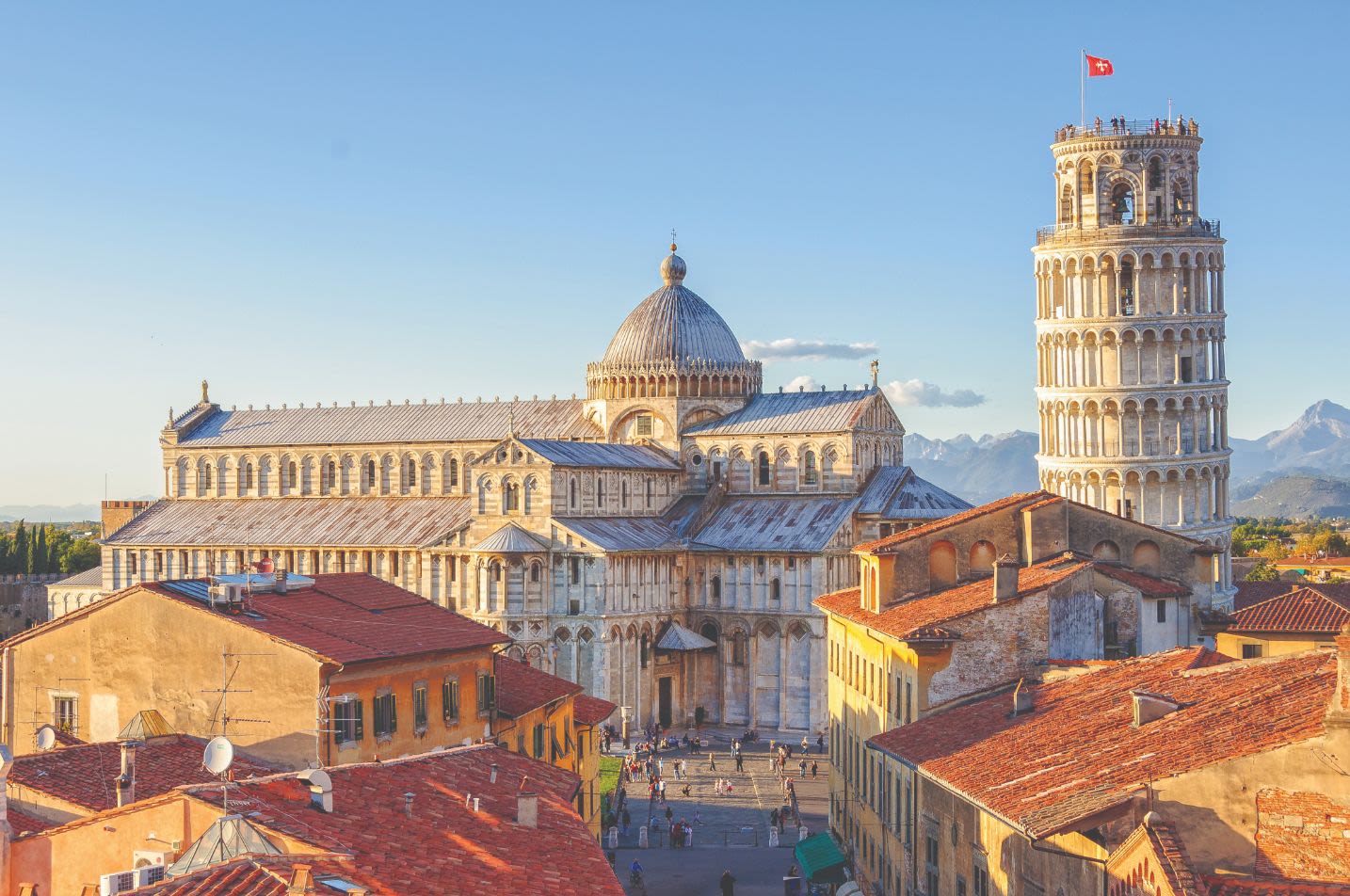 You simply cannot make a wrong turn in Italy. Europe's celebrated boot is a veritable trove of striking landscapes, cultural riches and gastronomic delights. And visitors are spoilt for choice with treasures scattered right throughout the star-studded destination.
Each of Italy's cities and towns fiercely guard a distinct character and charm, with citizens taking special pride in local history, art, commerce, food and life. This makes for a population of passionate hosts. You are not a tourist in Italy. You are a friend.
They say all roads lead to Rome and that's a good thing because the Eternal City, named for its significance to the history of mankind, isn't a place you want to miss. Rome, of course, has been the centre of Christianity since Saint Peter first established the Christian Church. And before that, with the establishment of the Roman Empire, it was the capital of the western world. More than 2000 years of history are crowded into its maze of alleys, streets and squares from ancient catacombs to 17th-century palaces, 15th-century churches, and 20th-century monuments.
Notwithstanding Rome's significance, each of Italy's chief cities are important for their history; for the fame and wealth of their monuments and museums; for abundant natural beauties; and for the intensity of their social and economic life.
Sprawling Milan is the financial, banking, fashion and design capital of Italy and an art and culture centre. Turin, at the foot of the Alps, is outstanding for automotive manufacturing and baroque architecture. Genoa, birthplace of Columbus, has been Italy's chief seaport since Roman times. Venice floats dream-like on canals and lagoons. Trieste is a bustling and attractive seaport. Trento is an historic old city that has had many battles fought for it. Bologna, centre of wealth, learning and art, is famous for its university and cuisine.
Florence, 'the cradle of the Renaissance', is an art centre to rival any in the world. Ancona, capital of the Adriatic region of the Marche, is a beautifully located seaside resort city. Perugia, hilltop queen of the Tiber plain, is the headquarters of the University for Foreigners, founded in the 13th century. L'Aquila is a mountain centre in the Apennines. Naples, on its justly famous blue bay, is the great city of the south.
Bari, where the bones of Saint Nicholas lie, is a modern city surrounding a tiny medieval town. Palermo, capital of Sicily, merges Norman and Arab history and culture. Cagliari, chief city of Sardinia, bears the stamp of a long and varied history under Romans, Carthaginians, Spanish and French. La dolce vita, indeed.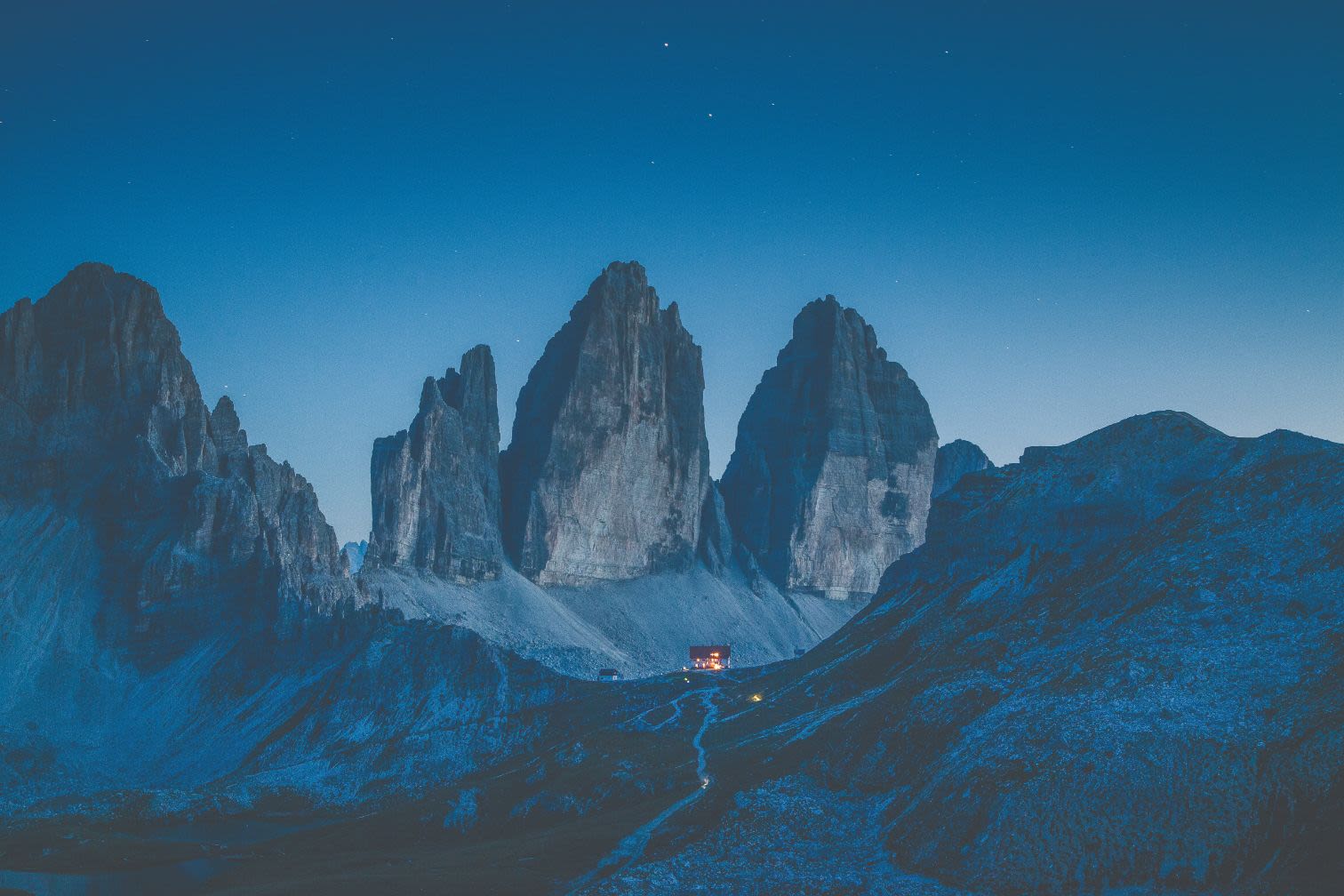 Form of government
At the end of World War II, Italy became a Republic with a parliamentary form of Government. The President, who is the head of state, serves a seven-year term in office and may be re-elected. Italy is divided into 20 Regions, of which 15 have an ordinary statute (a statute approved by parliament) and the other five – Valle d'Aosta, Trentino-Alto Adige, Friuli-Venezia Giulia, Sicily and Sardinia – a special statute approved by a constitutional law.
Visa requirements
Visitors travelling on a valid Australian and New Zealand passport are allowed to enter Italy without a visa for tourism for a maximum period of 90 days. For further enquiries on other types of visas, please contact the Visa Office at the Italian Embassy/Consulate in your city.
Time zone
Central European time zone (CET)
Currency
Euro (€)
Vaccination & water
No vaccinations are required. Tap water is safe to drink. Water from drinking fountains is safe unless signage indicates otherwise.
Languages
The official language is Italian. However, there are many different dialects, which vary considerably from region to region. In some areas they are considered separate languages. German is also spoken in the north close to the border with Switerland and Austria. French is spoken close to the border with France.
Health & insurance
The standard of medical facilities in Italy's major cities is high, but may be limited in regional areas. Private doctors, and specialist and diagnostic services require up-front payment. Italy and Australia are signatories to a Reciprocal Health Care Agreement, which covers travellers for up to six months from the date of arrival in Italy.
The Reciprocal Health Care Agreement doesn't replace the need for travel insurance. Visit medicare.com.au for more information. New Zealand does not have a reciprocal healthcare agreement with Italy.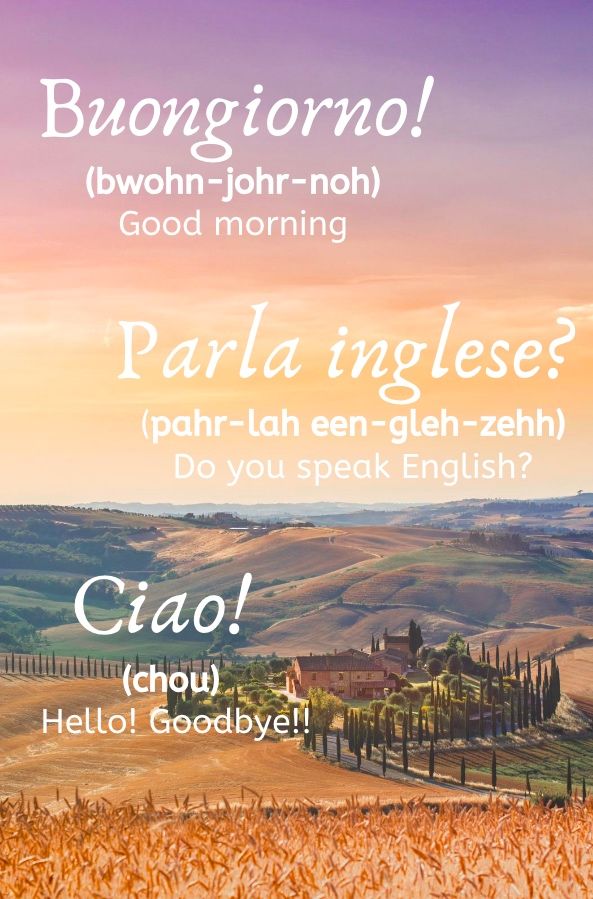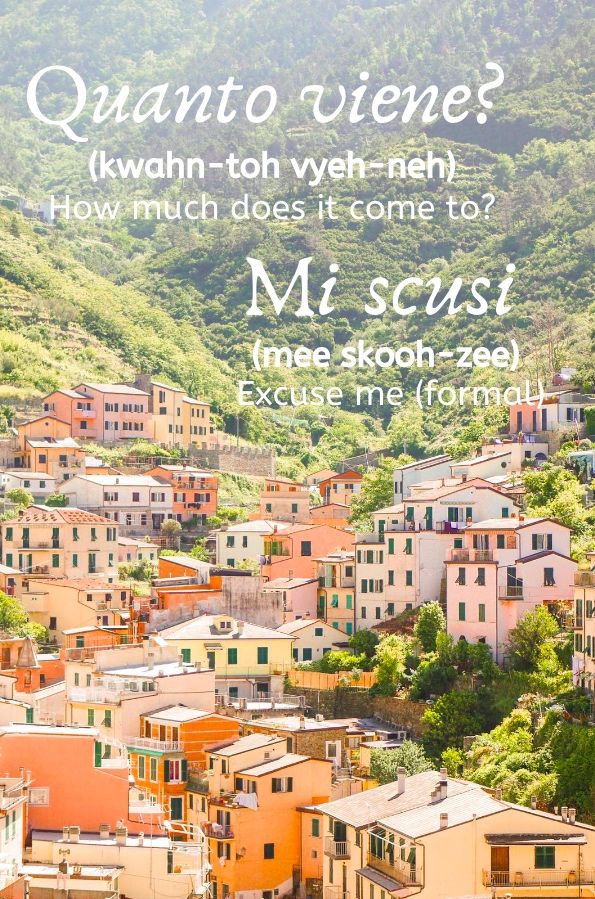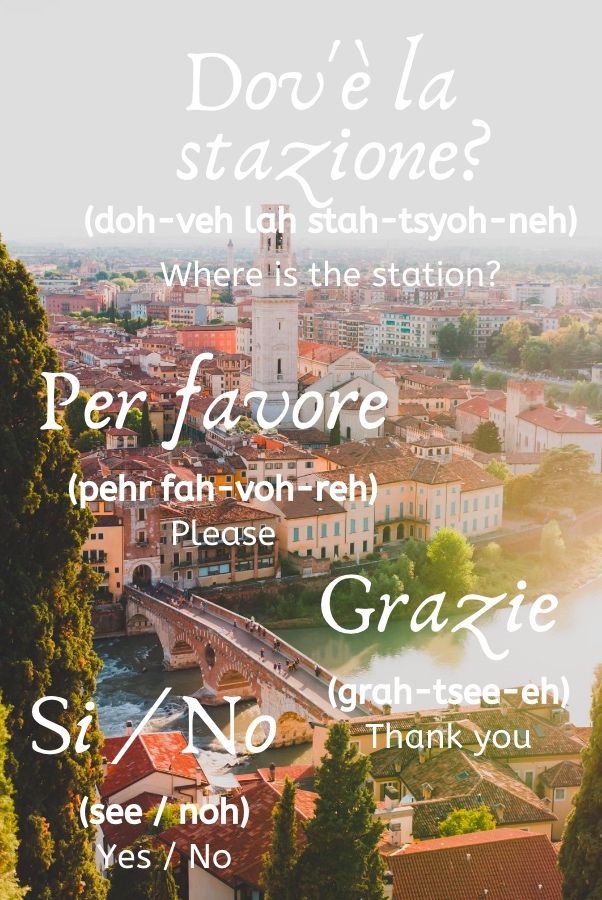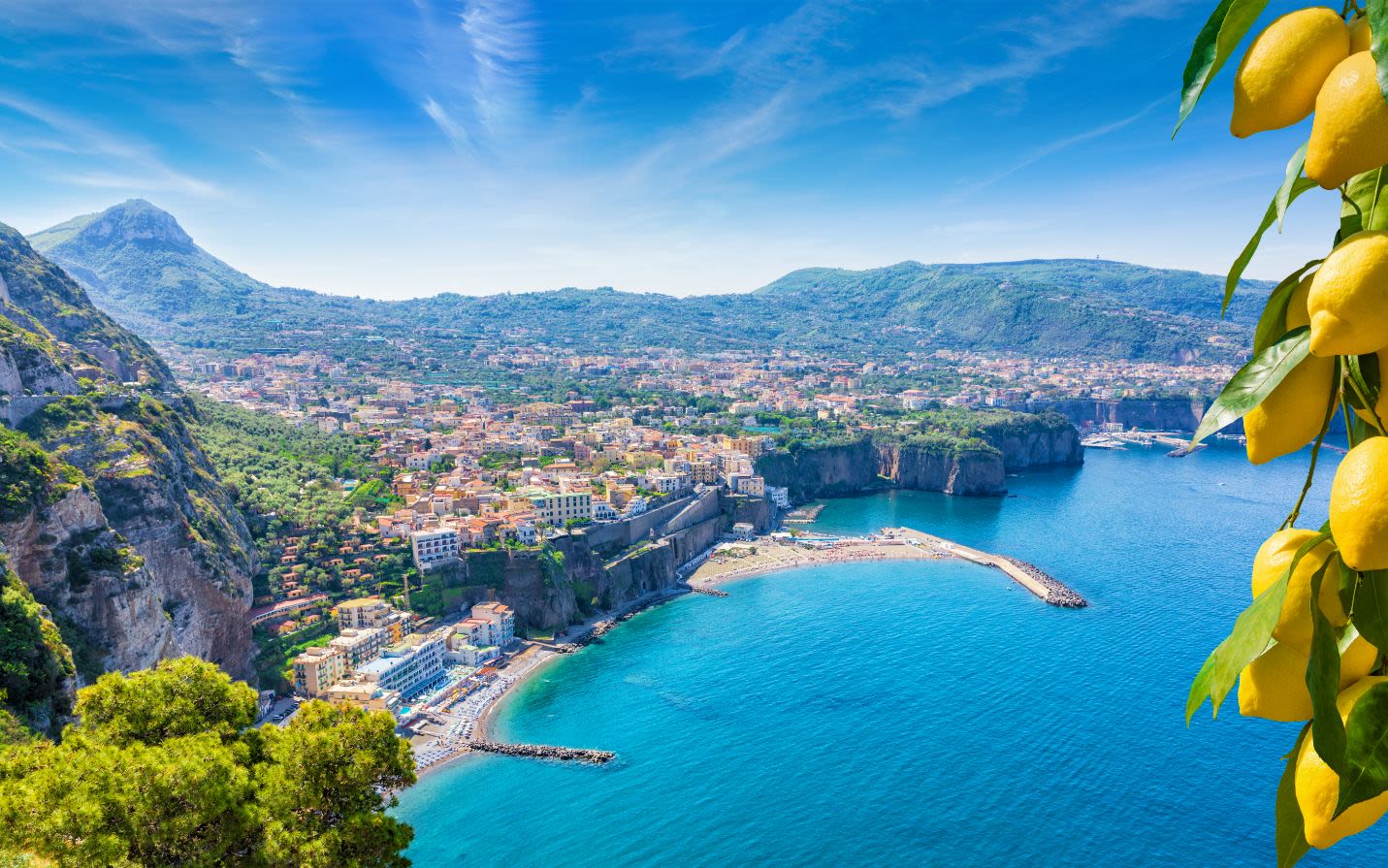 Spring comes early in Italy and it's the ideal time for holidays in locations such as Florence, the Gulf of Naples, the Sorrento peninsula, the Aeolian Island, Sicily and Rome.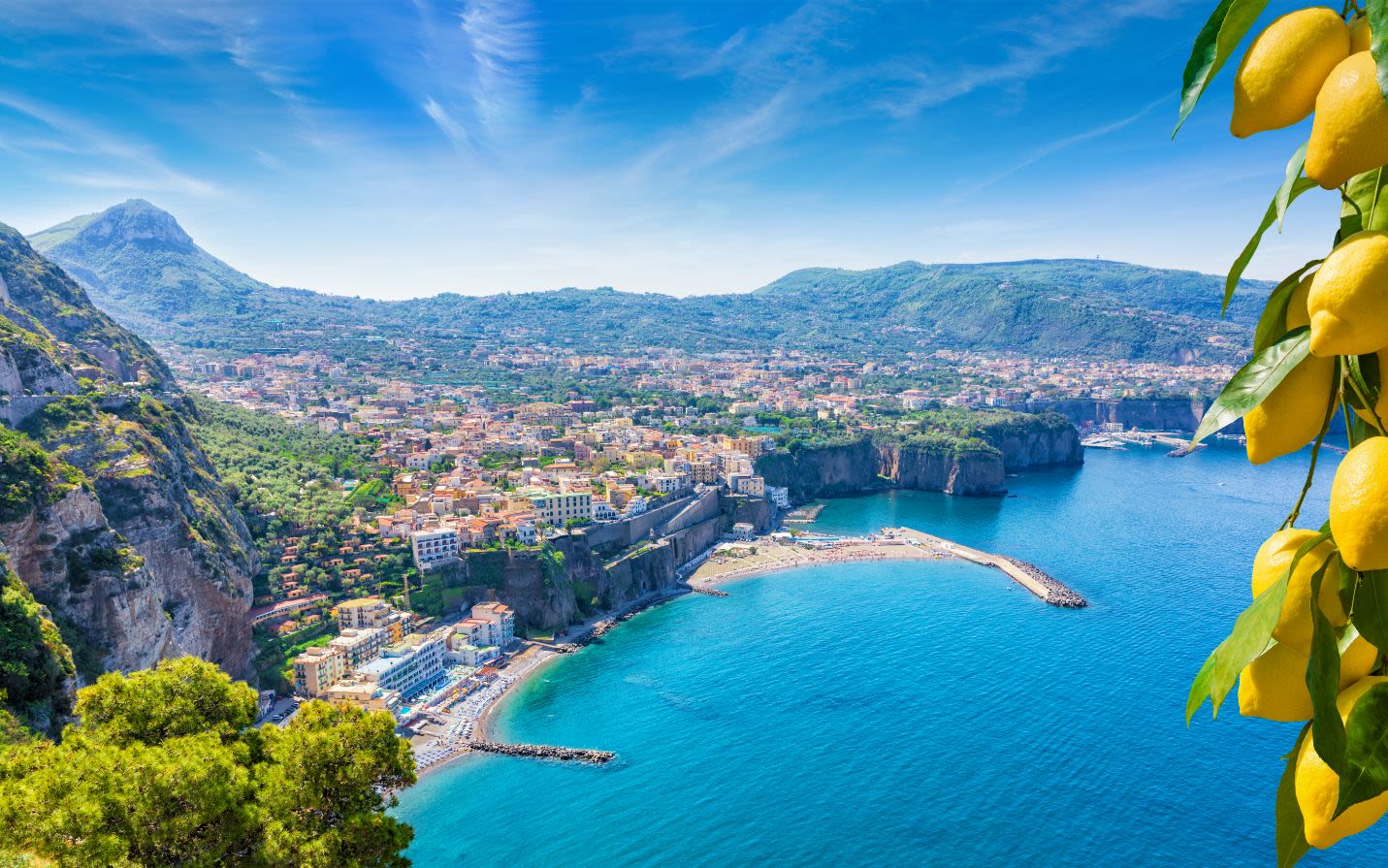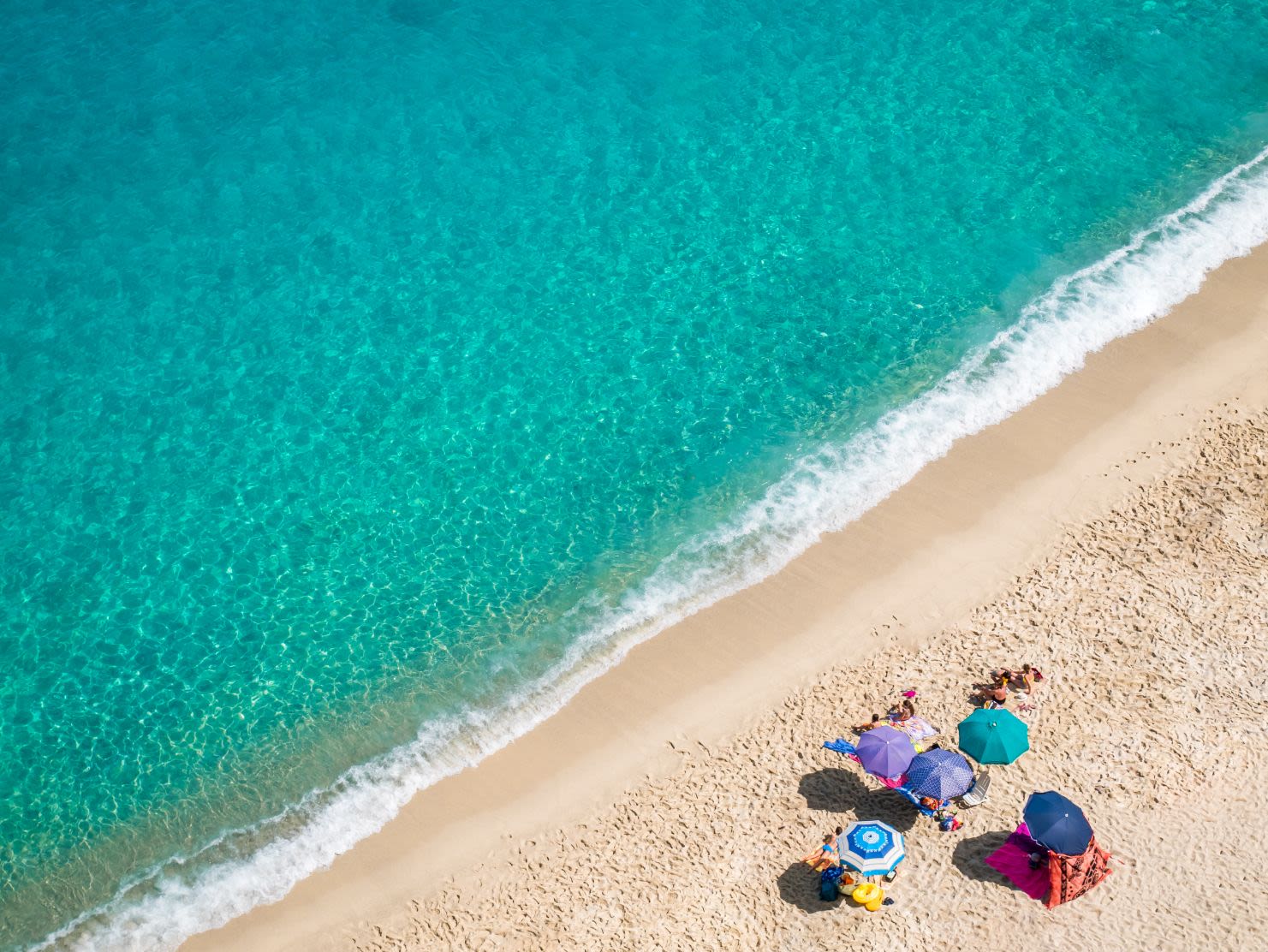 There are numerous beach resorts along the Ligurian and Adriatic Rivieras, and magnificent beaches on the Tyrrhenian, Adriatic and Ionian shores, and in Sardinia. At this time of year, vacations in the mountains are particularly attractive at Alpine resorts such as Ortisei, Cervinia, Cortina d'Ampezzo and in the Apennines at Abetone (Tuscany), Roccaraso (Abruzzo), Sila (Calabria) or on Mount Etna in Sicily.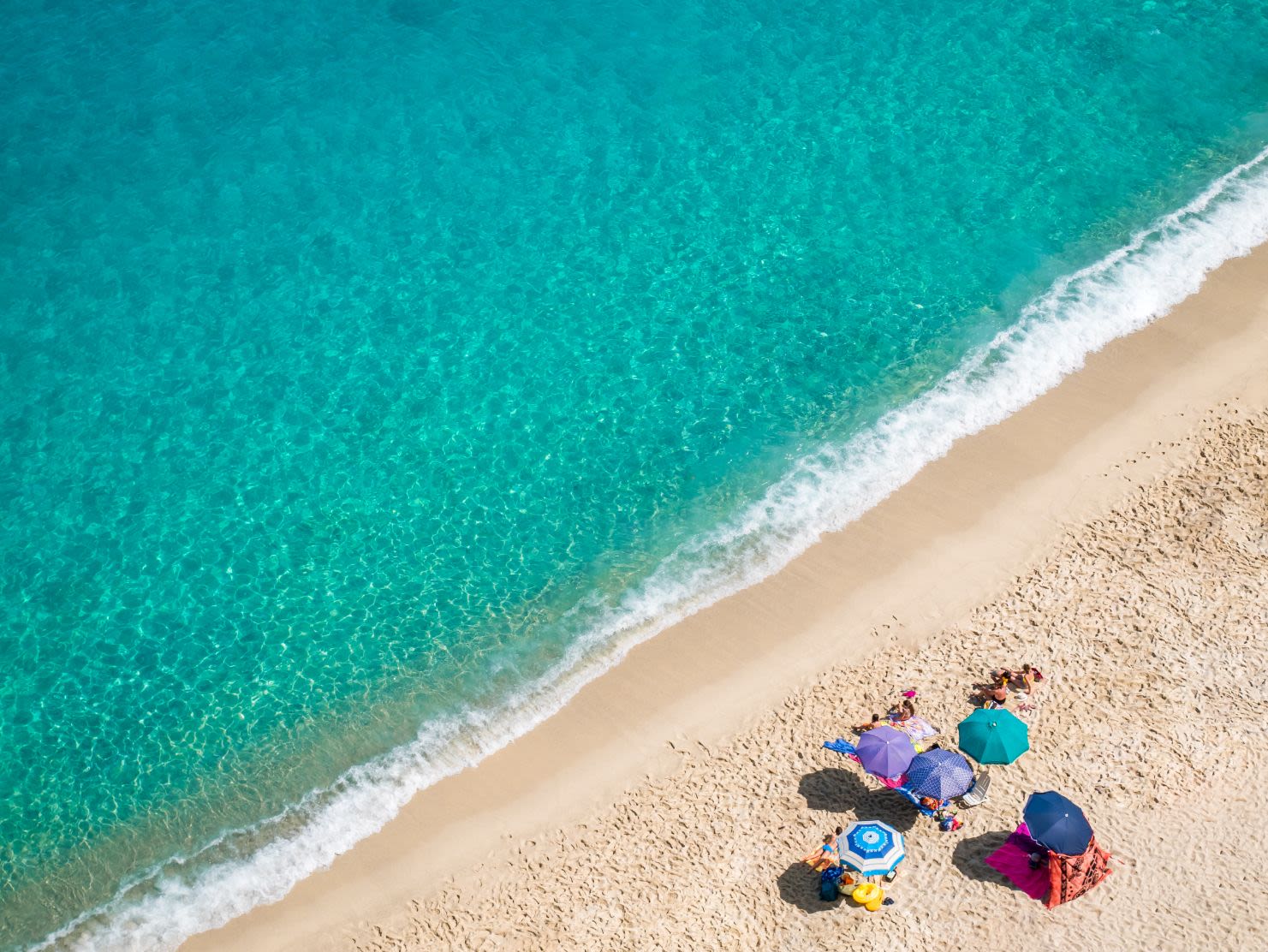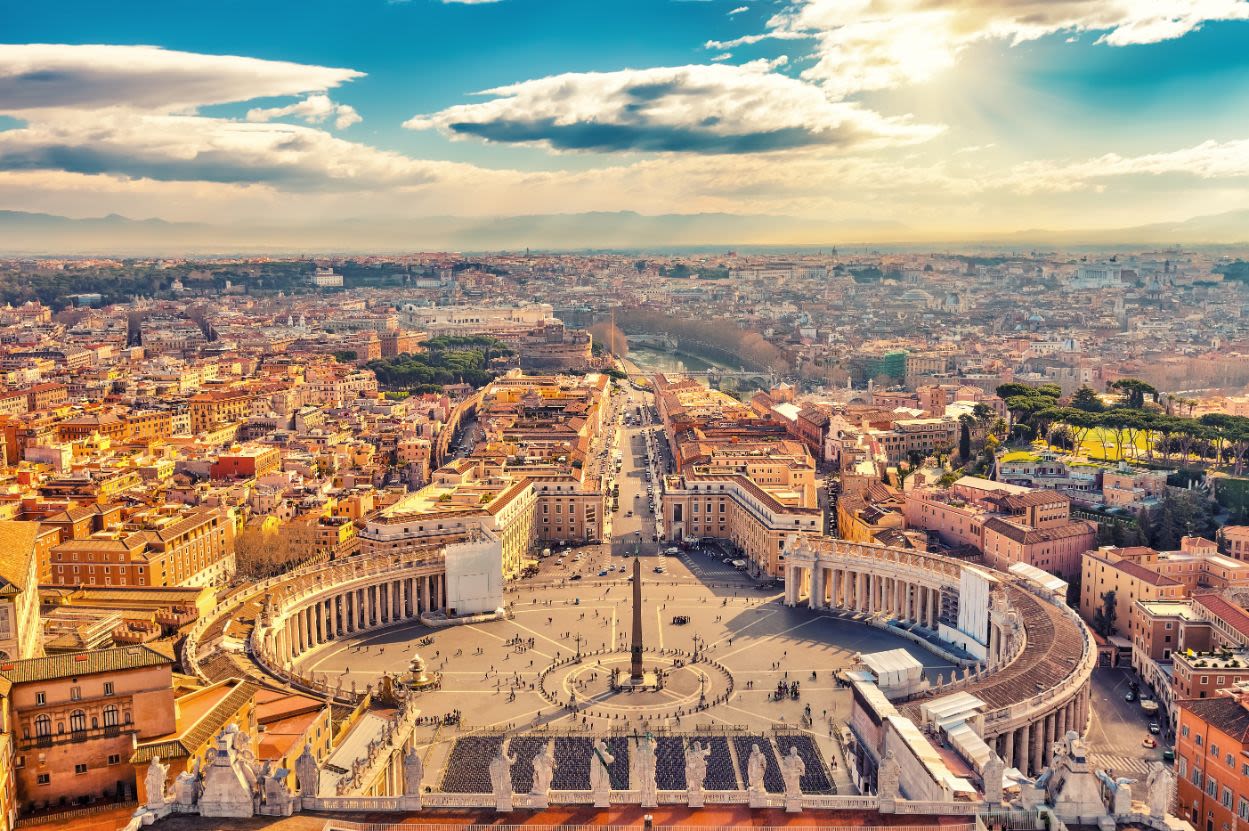 Autumn is particularly enjoyable in Merano and Bressanone in the Dolomites, on the lakes of Lombardy, in Rome, Apulia, on Italy's beautiful islands, and for visiting Italy's many spas.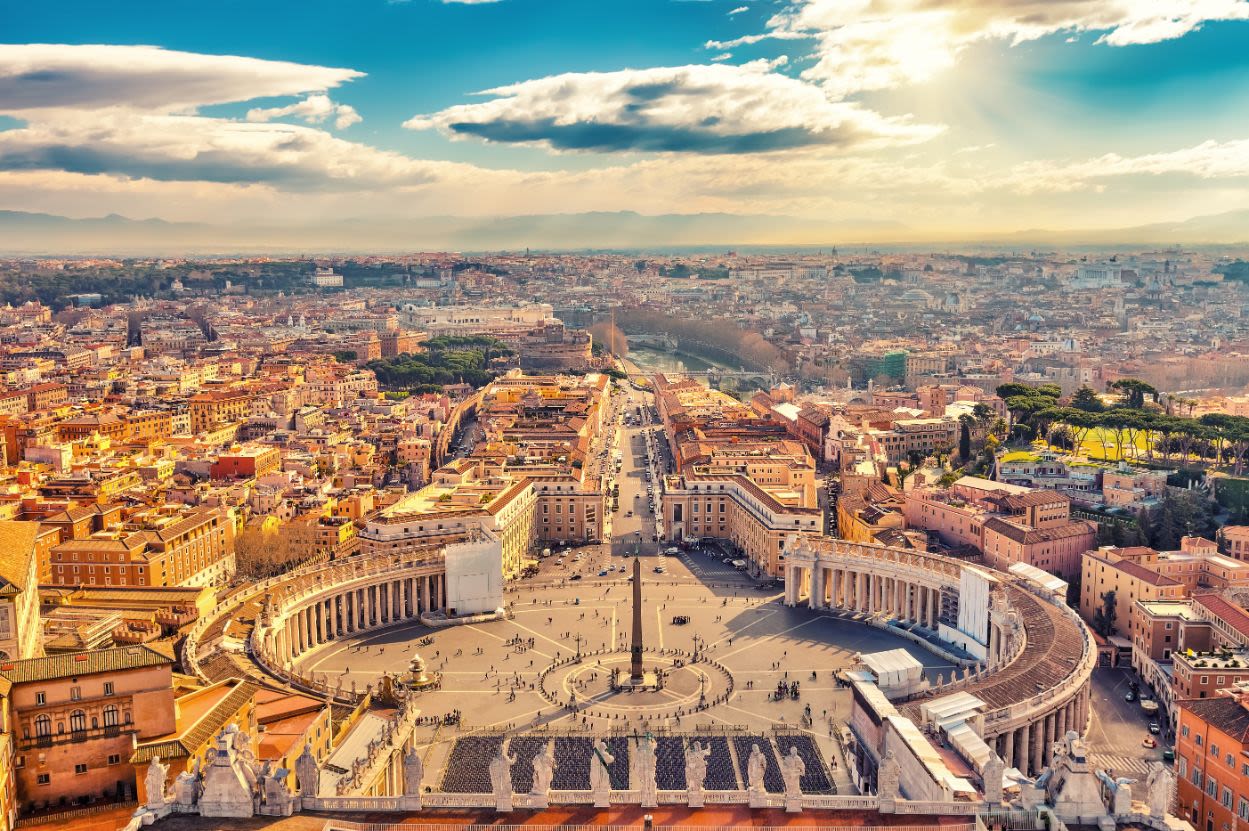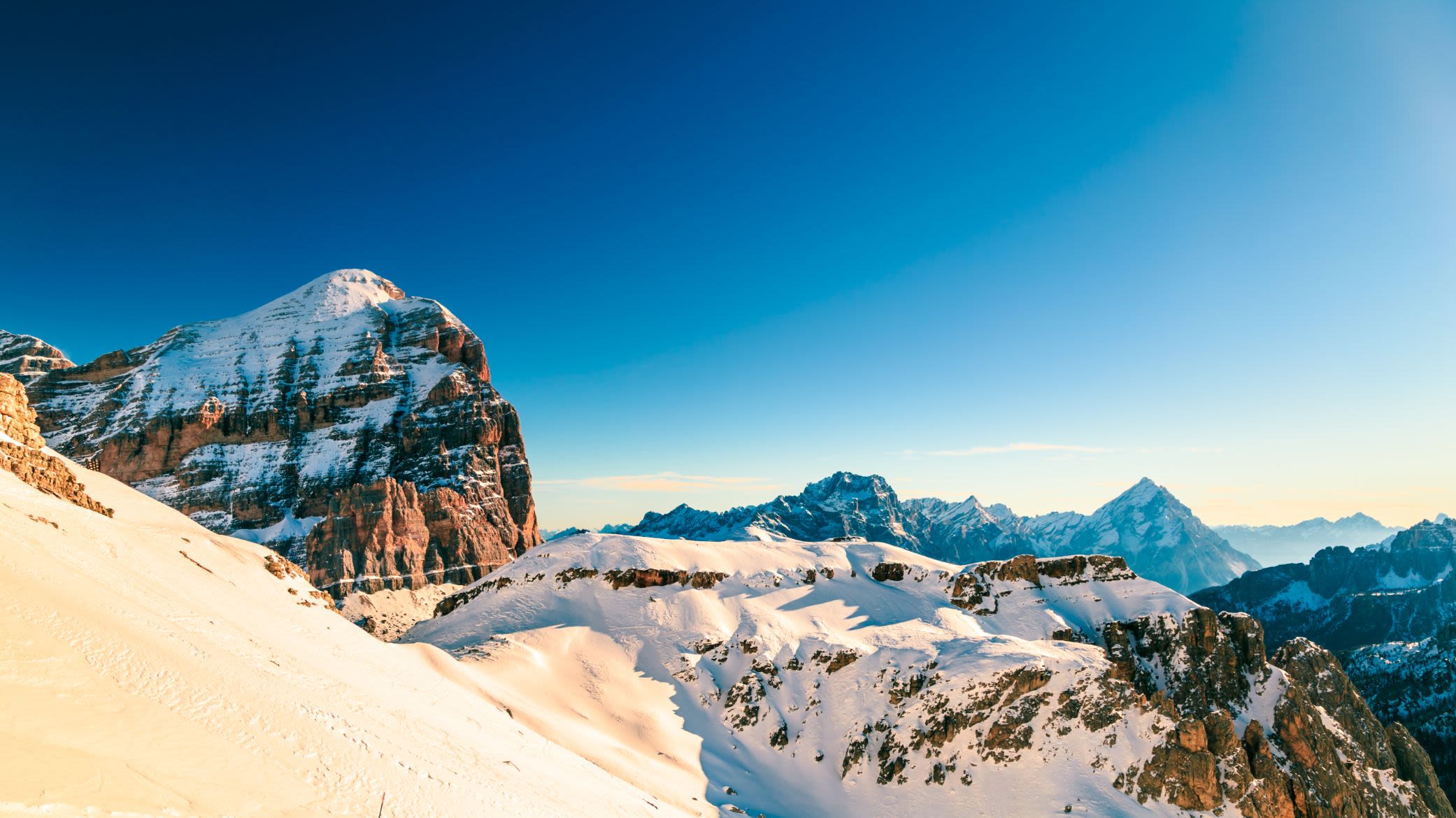 Winter is, of course, the winter sports season. Sports centres can be found not only in the Alps but also in many other parts of Italy such as the central Apennines, on the Aspromonte in Calabria, and in Sicily. Winters are delightfully mild on the Ligurian and Neapolitan coasts and in Sicily. This is also the best time to visit the art cities and avoid the crowds.
Visit italia.it for more information on when to visit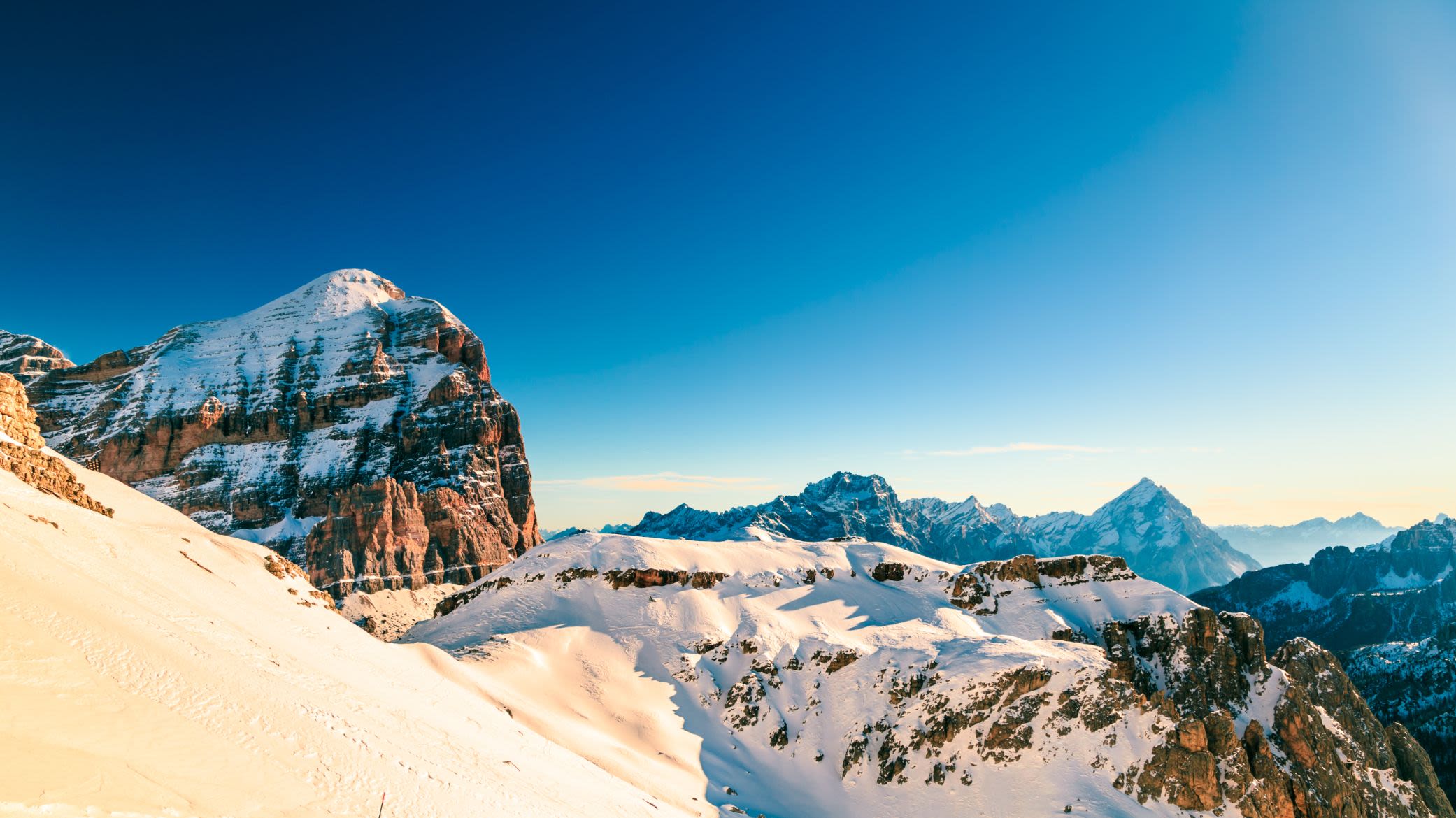 WHAT TO EXPECT
---
Art & culture
The great artistic legacy of Italy, unequalled anywhere in the world, is not only distributed throughout Italy's major cities and their famous museums. In fact, there is no Italian city, however modest, that does not contain and cherish some share of this wealth of art. Tuscany alone possesses more artistic treasures than the whole of Spain, which is the second country in the world for cultural heritage.
There are more than 3600 museums, art galleries and archaeological sites across Italy. Some of the most famous include the Uffizi, the Accademia Gallery and the Pitti Palace, located in Florence; the Accademia delle Belle Arti in Venice; and Palazzo e Pinacoteca Brera and Santa Maria delle Grazie in Milan. An Italian streetscape, meanwhile, is a museum in its own right.
Italy also brims with magnificent architectural achievements, which can be found in all corners of the country, from Rome's famous Colosseum and St Mark's Basilica in Venice to the striking Milan Cathedral and the Tower of Pisa.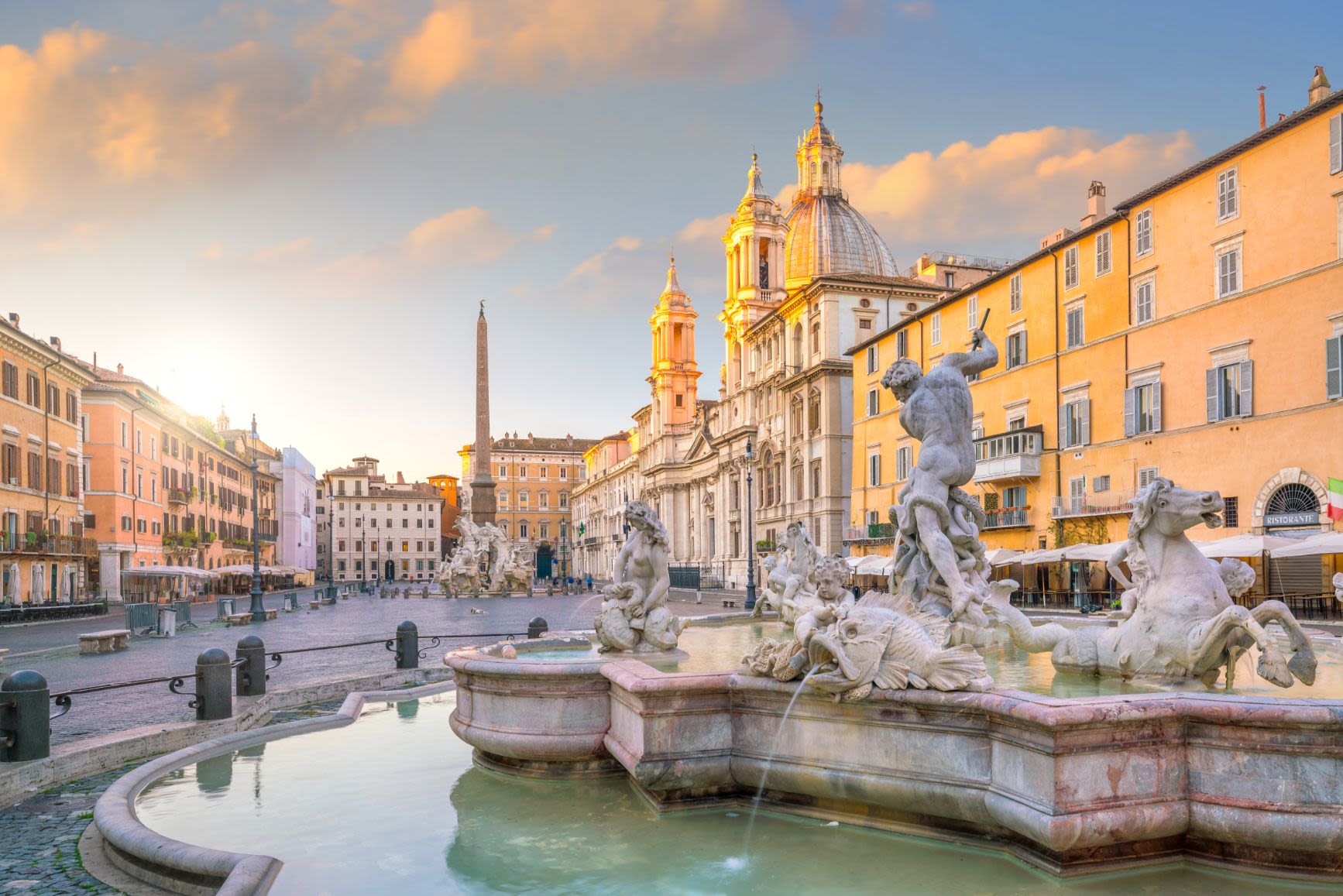 Land & sea
Dramatic peaks drop towards crystalline seas, sparkling lakes meet enchanting villages, and such vistas are simply par for the course in Italy. From north to south, beautiful and evocative mountains make for spectacular views and a holiday full of adventure, fun or relaxation…or all of the above.
Italy's coastline measures 7600 kilometres along which rocky, wooded cliffs are indented by an infinite variety of beaches and bays. To the west lies the Ponente, which includes famous seaside resorts like San Remo, Alassio and Varazze. The eastern Riviera is famous for the towns of Nervi, Portofino, Santa Margherita, Rapallo and Sestri Levante.
Italy's three largest lakes are Maggiore, Como and Garda. These, along with the smaller lakes of Lugano, Iseo and Idro, make up a second Riviera of resorts with fine hotels and villas providing a busy season of swimming, sailing, golf and tennis from early spring to late autumn.
Jewel-like minor lakes scattered among the valleys of the Alps include Caldonazzo, Molveno, Levico, Carezza, Misurina and Santa Croce while boating, swimming and fishing are specialties of the lakes in central and southern Italy.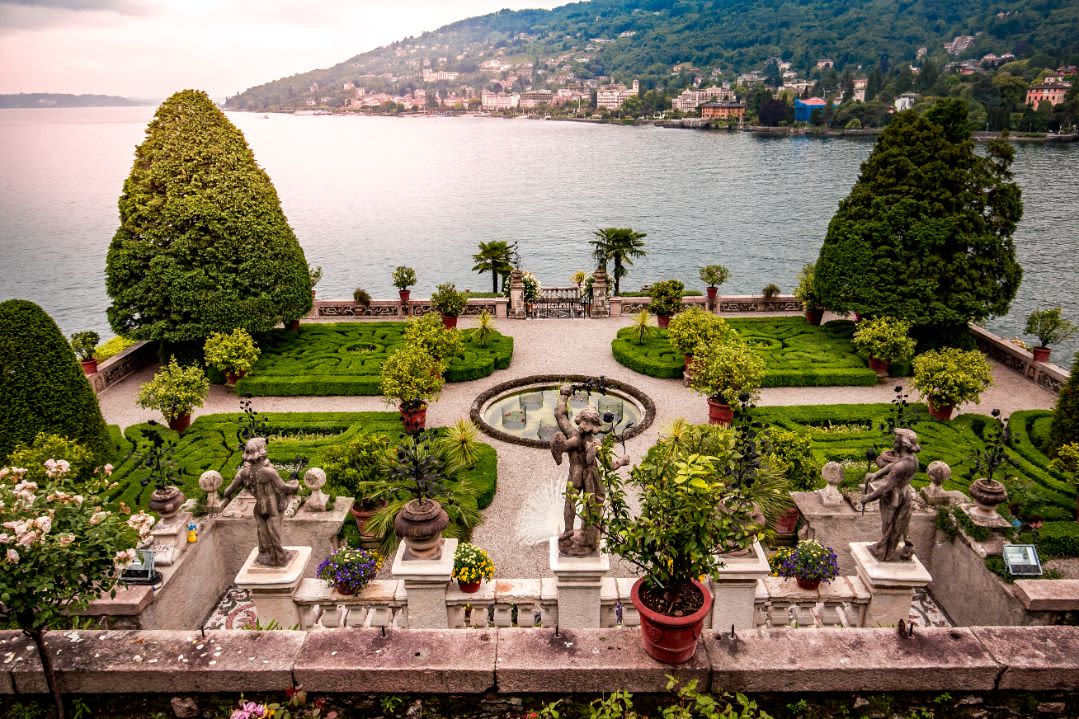 Village life
Dotted among the natural beauty, the village is a symbol of Italian culture with artistic and architectural heritage, filled with tradition, and gastronomic treasures. Commonly known as 'borgo' or hamlet and dating back to the Renaissance or Medieval ages, villages are usually built around a castle or palace and surrounded by walls, making them both historically and visually appealing. There are hundreds of hamlets spread across Italy. They are welcoming places that offer a unique, authentic Italian experience. It's not uncommon to stumble upon festivals, exhibitions, fetes, conferences, and concerts that highlight the cultural, historical, and artistic heritage, involving residents, schools, and local artists. To experience the essence of Italy, a visit to a local village should be not be missed.
Foodie delights
Italian is one of the world's most renowned cuisines. Characterised by its simplicity, Italian food is a celebration of local history and culture, and it is enjoyed with passion and intention. Pizza and pasta are the country's most famous culinary exports, but there's nothing quite like the home-soil version, where the freshest ingredients are prepared to perfection. And if you're still hungry (you won't be), dessert will never disappoint: think creamy gelato and fresh cannoli. And limoncello to finish? Don't mind if I do. You'll find some of the world's best restaurants in Italy, but expect to be just as impressed by the mouth-watering fare at the casual trattoria down the street. Buon appetito!
ITALY'S 20 REGIONS
---
North
---
It may be the smallest region in Italy, but Aosta Valley packs a sizeable punch as home to the highest peaks in the Alps: Cervino, Monte Rosa, Gran Paradiso and the king of them all, Mont Blanc. At 4810 metres high, Mont Blanc is the tallest mountain in Europe and is a world-famous destination for anyone who loves skiing, trekking, snowboarding or ice skating. As well as a wealth of natural attractions, cultural and traditional treasures abound.
As dramatic as it is beautiful, Piedmont is a grand and mountainous land. It is surrounded on three sides by the Alps, including the highest peaks and largest glaciers in Italy. Yet, nature is only one of the many attractions. Explore the rich history, remarkable heritage and slow food of the region's many stunning provinces including Novara, Alessandria and Turin, Italy's first capital.
In north-west Italy, bordering France, Liguria is a picture-perfect sliver of the country's celebrated coastline. Impressive mountains and lush rolling hills overlook the Ligurian Sea while the characteristic rocky coasts are interrupted by small and colourful coves. Highlights of this multi-faceted region include the intriguing capital Genoa and the UNESCO listed Cinque Terre, Porto Venere, and the islands of Palmaria, Tino and Tinetto. Those who visit will hardly forget the charm and atmosphere.
Lombardy. The region's mountains, plains and grand lakes form the perfect backdrop for a holiday filled with adventure, discovery or relaxation. In Mantua, discover the charm of Sabbioneta, the defining 'ideal city' of the Italian Renaissance. For architectural enthusiasts, Milan's Teatro alla Scala (opera house) and the nearby Duomo di Milano (cathedral) are masterpieces while nature lover will enjoy the spoils on offer at stunning Lake Garda.
Stretching from the Dolomites to the Adriatic Sea, Veneto is a glorious patchwork of scenery. Amid the diversity, its most famous landscape is arguably the Venetian lagoon and on this spot stands perhaps the world's most unique city – Venice. With its characteristic canals peppered with gondolas, the region's capital is visited by millions of tourists each year, but it is just the start of Veneto's offering. From the Dolomites, dipped in the crimson shades of the sunset, to the eastern shore of Lake Garda and surrounding communes Peschiera del Garda and Torri del Benaco, there is no end to Verona's beauty.
Trentino Alto Adige is situated in the very north of Italy, bordering Austria and Switzerland, and is best known for the beauty of its peaks. This setting encloses an extraordinary variety of landscapes: magnificent snow-capped mountains towering over beguiling woods, wide valleys, streams and lakes; the enchanting play of light between the spires of the Dolomites; and quaint Italian villages with soaring bell towers. Moreover, this region is the keeper of incredible artistic treasures, monuments and architectural works.
Located in Italy's northeast, bordering Slovenia and Austria and overlooking the Adriatic Sea, Friuli Venezia Giulia, like its neighbours, boasts myriad landscapes surrounded by impressive mountain ranges. Trieste, the region's capital, conceals innumerable beauties. Old cafes and neoclassical buildings line the Grand Canal while various  monuments reveal the fascinating past of this central European city. Meanwhile, cosmopolitan Gorizia, charming Udine and picturesque Pordenone are also provinces not to be missed.
Emilia Romagna is a feast for both the eyes and the spirit. The contrast of mountains and sea offers visitors breathtaking views, and the mix of earthy colours, tempting aromas and fresh ocean air punctuate this beauty. The region is also a hotbed for music and art, which is appreciated internationally, while the cuisine is renowned, and not only in the provinces of Bologna, Parma, and Reggio Emilia.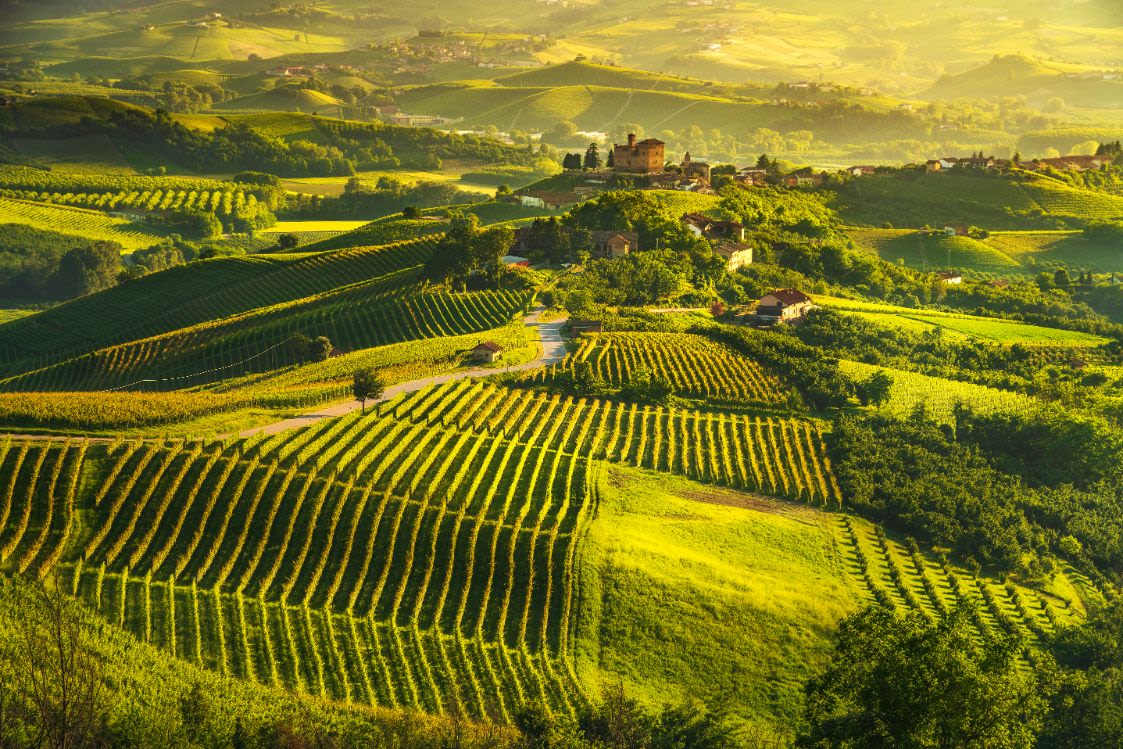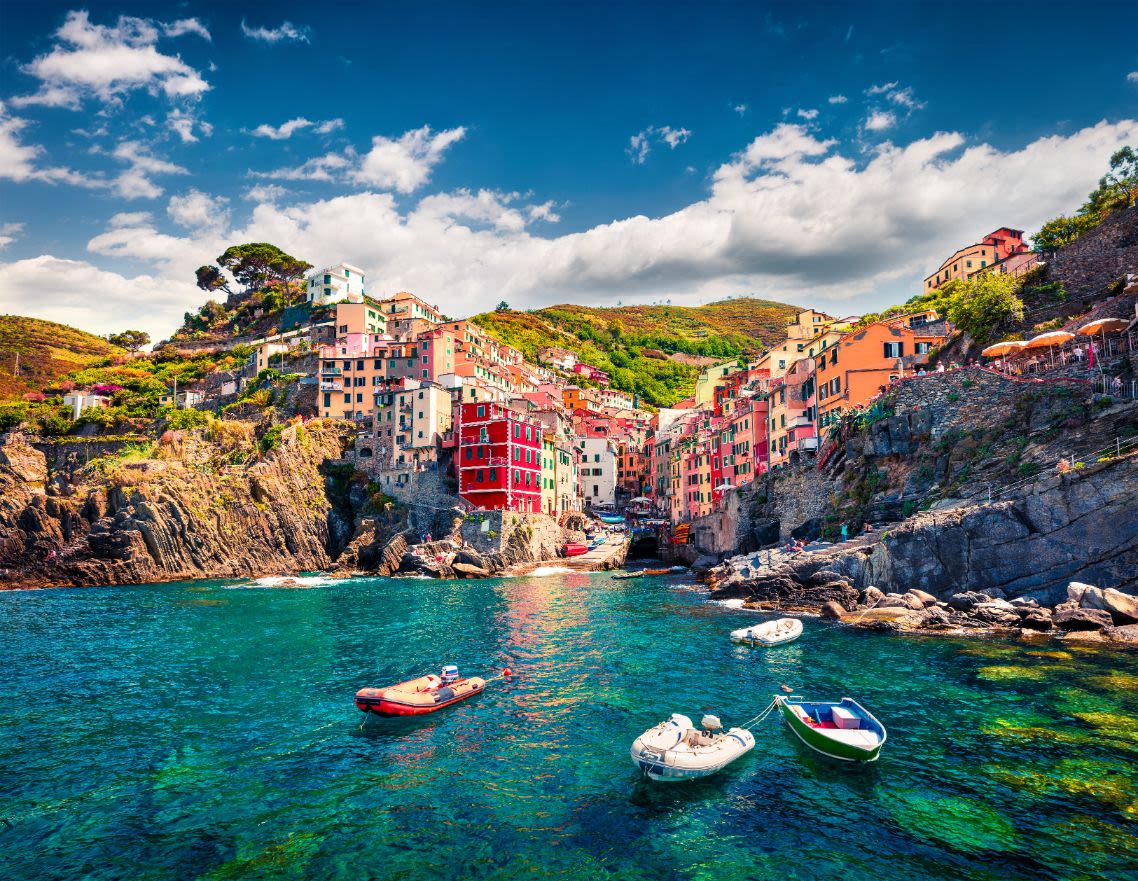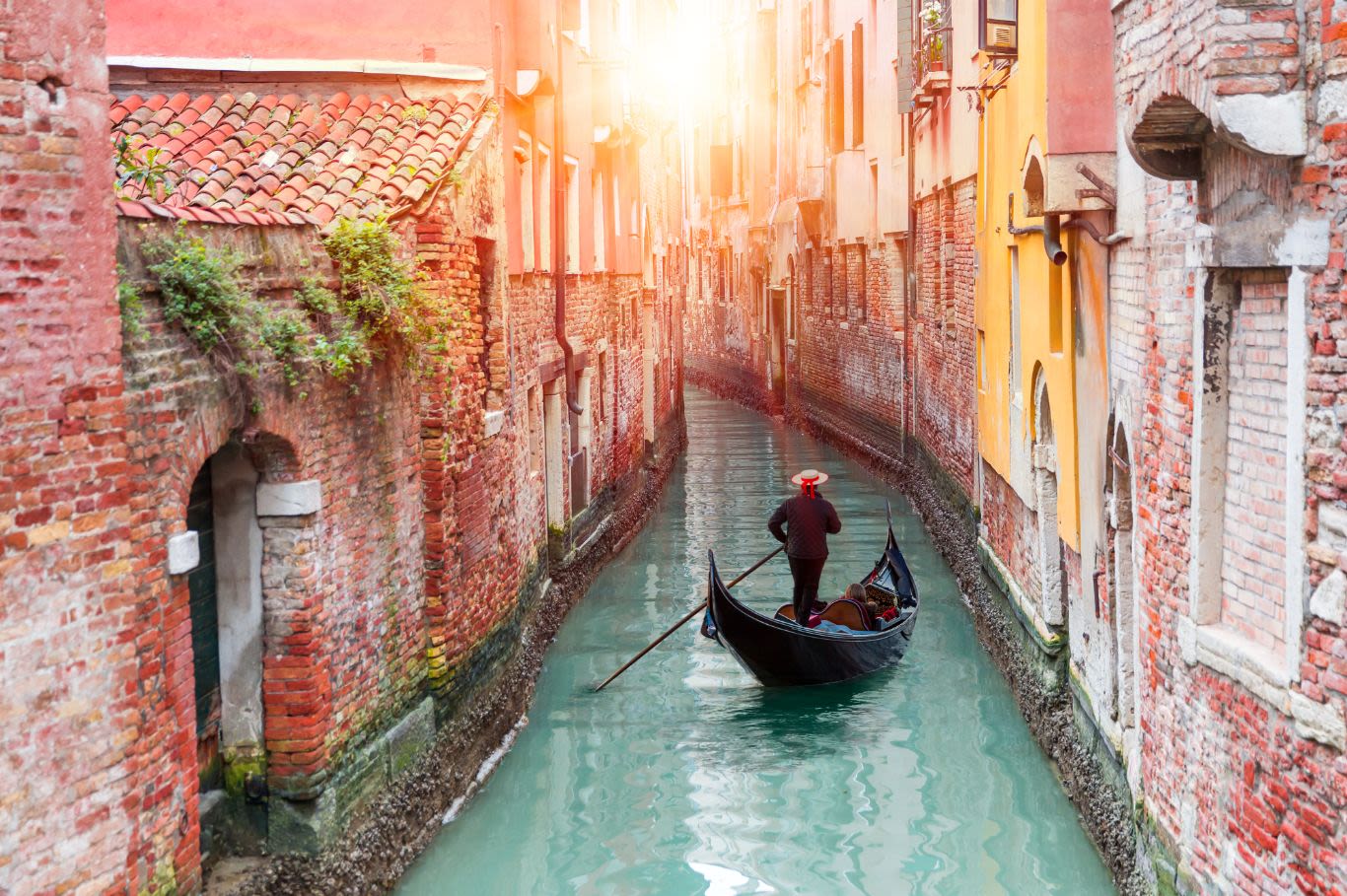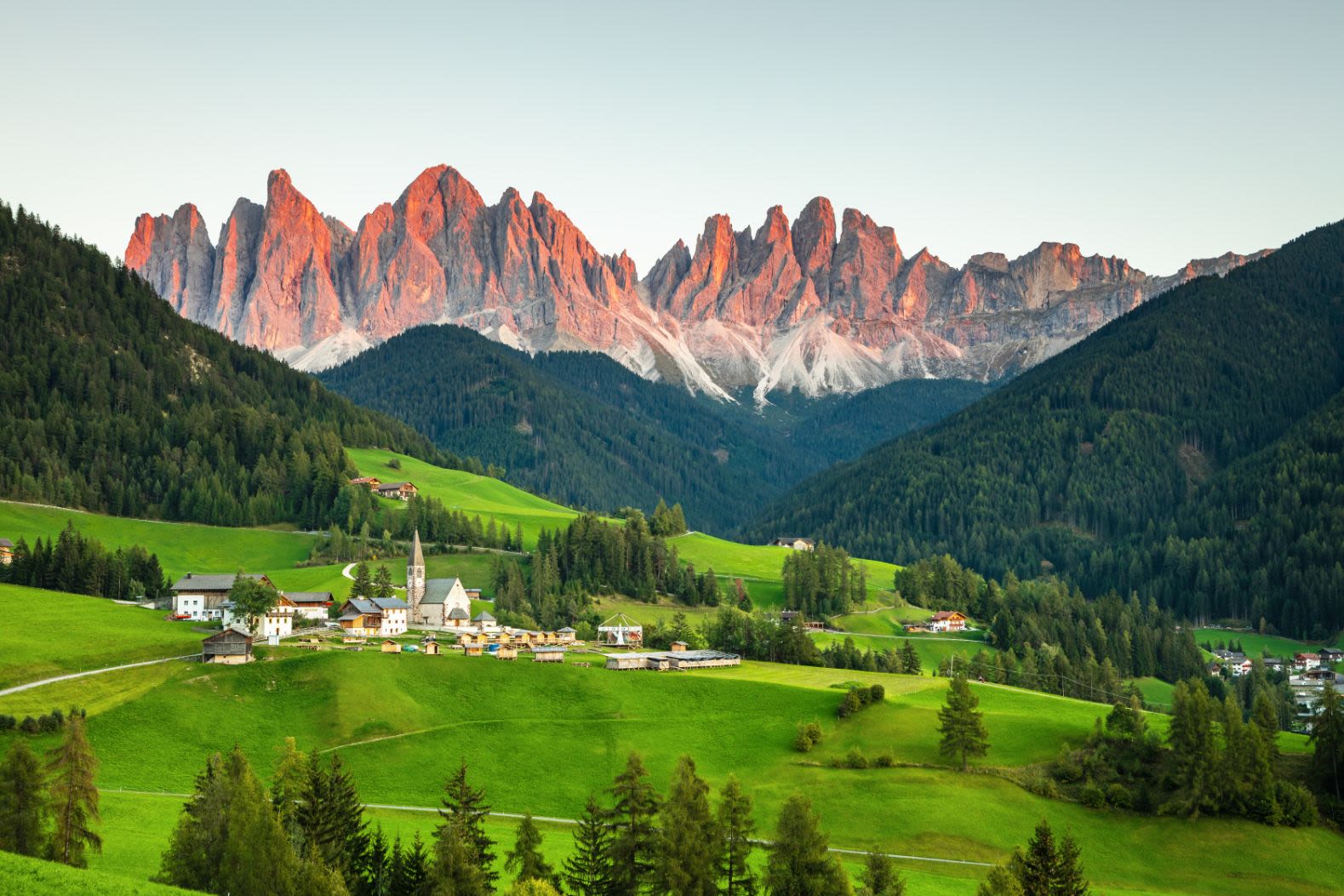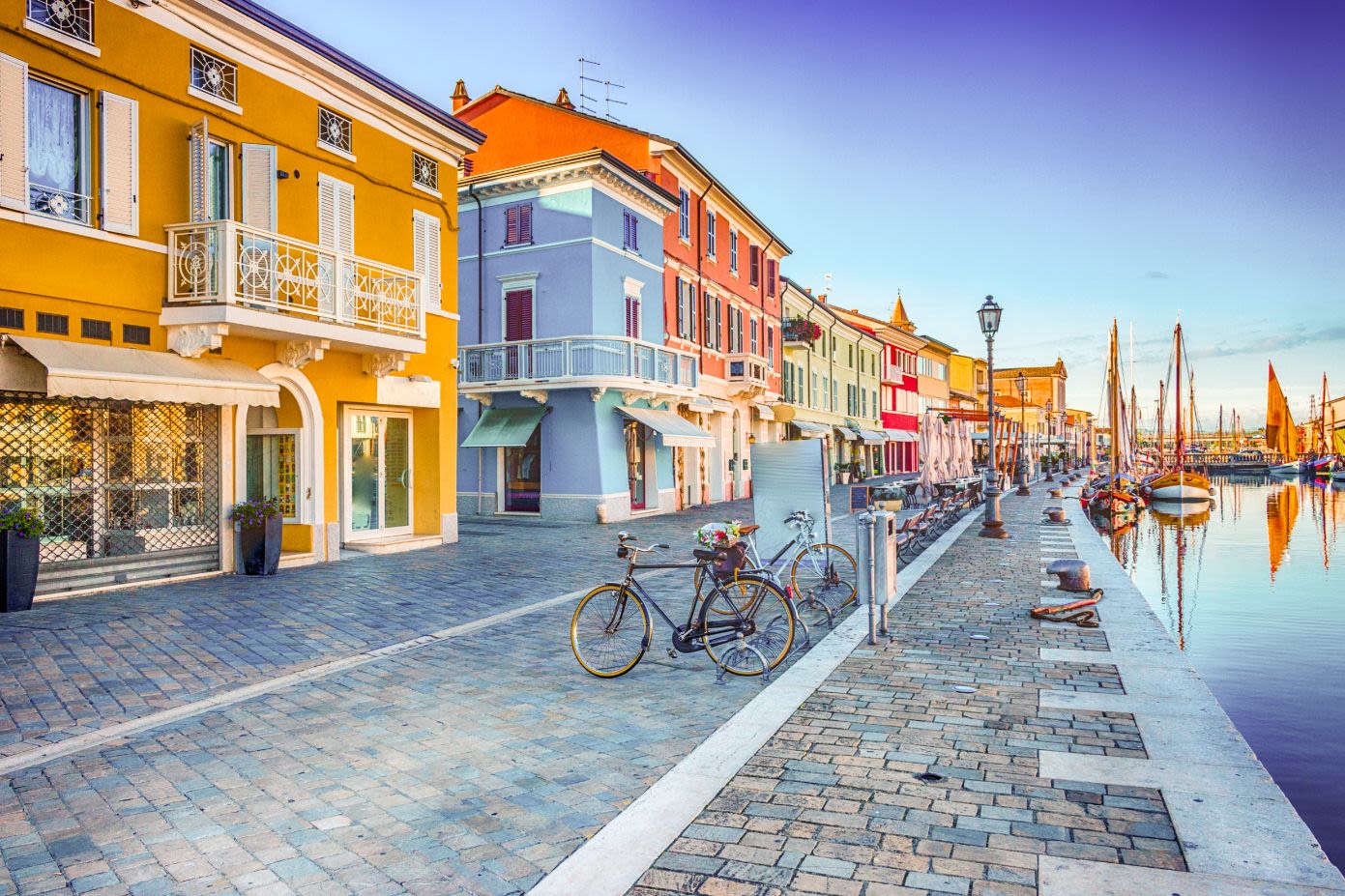 Central
---
Heavenly landscapes, artistic heritage and world renowned cities make Tuscany an unquestioned protagonist of international tourism. The most typical sceneries of the region are those that merge the beauty of nature with the millenary work of man. The charm of Florence is evident along the Arno River, on the picturesque Ponte Vecchio, and in the workshops of artisans that liven up the lanes of the old town. Other extraordinary destinations include: Pisa, famous for its leaning tower; San Gimignano, the city of towers; and the walled city of Lucca.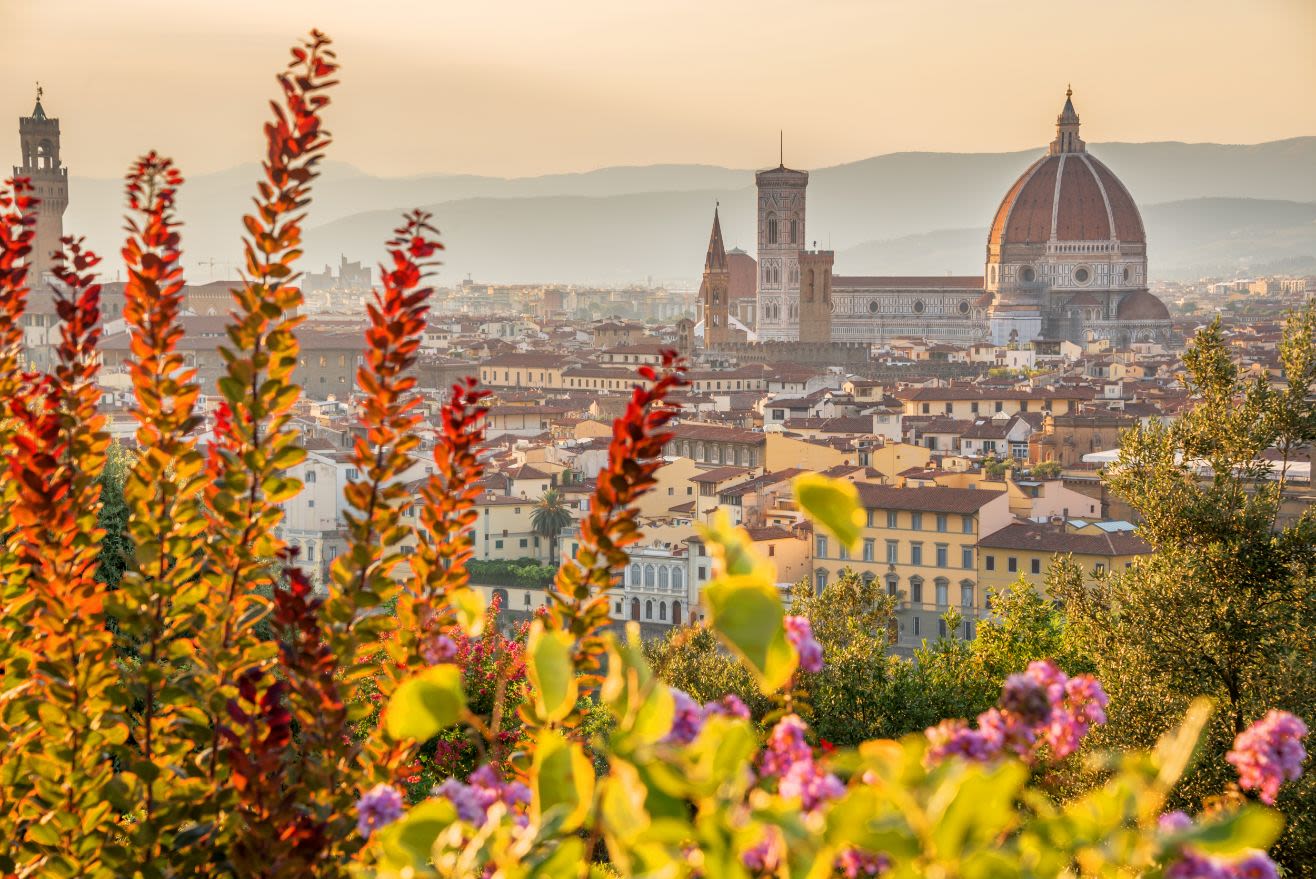 Ever-changing, untouched landscapes in the green of winding valleys make Umbria a region that will never fail to amaze. The charm of Umbria is derived from its fusion of art, nature, peace and calm, and its various villages that present as genuine masterpieces. Medieval towns such as Assisi, Gubbio and Spoleto are a showcase of historical and artistic heritage.
Surprising and wonderfully diverse, The Marches shows off its beauty through cliffs and caves overlooking unforgettable beaches, hills steeped in history, and rich traditions and cultures, all set against a backdrop of mountains. The Marches protects the natural environment through its national and regional nature reserves while the Monti Sibillini and Monti della Laga National Parks' scenery and trekking offerings are peerless.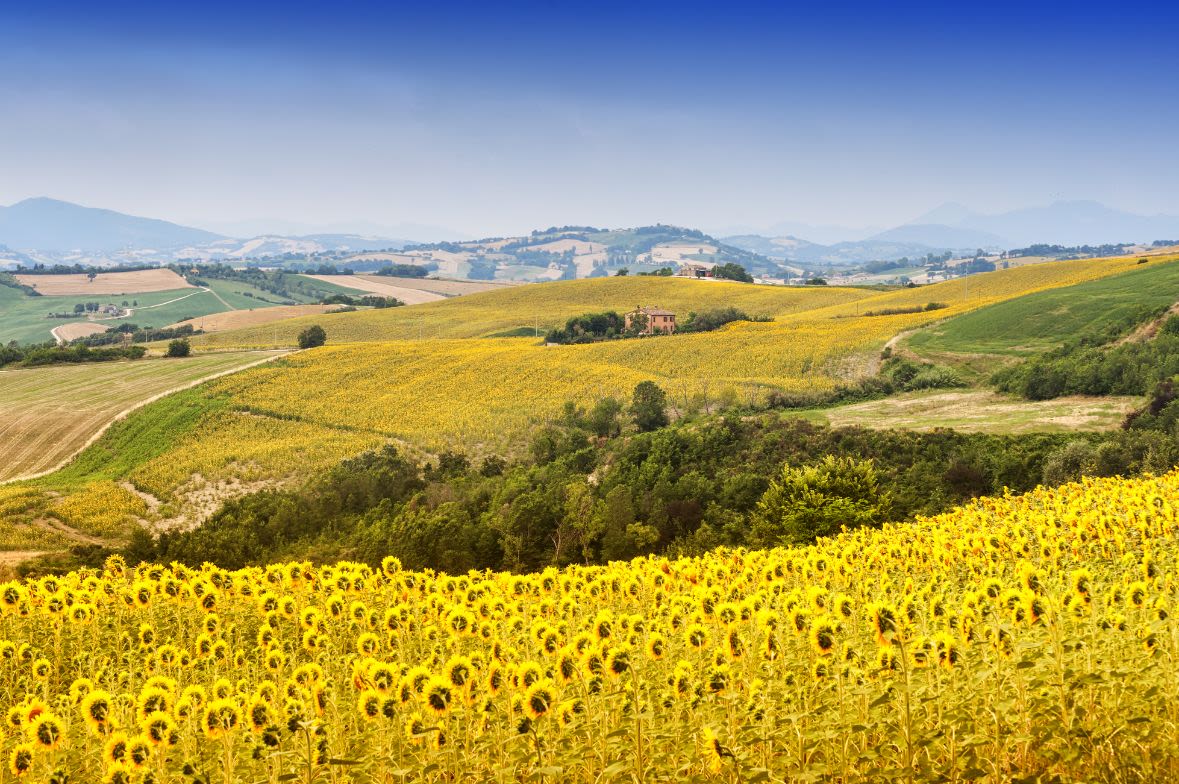 Lazio is the cradle of occidental civilization and Christian culture, of lakes and legends, of thermal spas and history, of ancient roads and verdant hills. This region has different yet complementary features, unblemished scenery and spectacular horizons. Lazio is home to the Italian capital of Rome, a sprawling and globally influential city.
Islands
---
A voyage over an emerald sea, past characteristic coves and beaches of snow-white sand… this is Sardinia, an island that strikes its visitors with natural contrasts. The sea reigns over this region with its colours that migrate into coves, along coasts, and towards the beaches and popular resorts. An example is the Costa Smeralda (Emerald Coast), with Porto Cervo set as its gemstone, which unites the history and culture of ancient traditions with a joyful and colourful nightlife.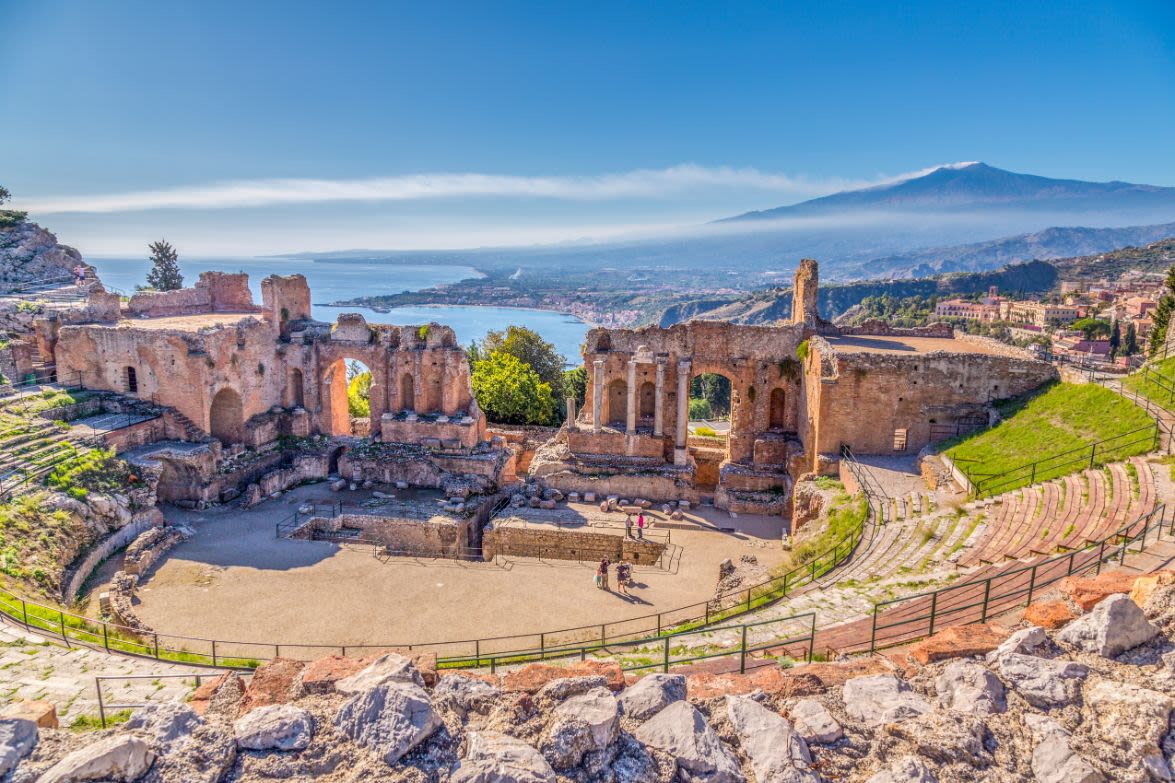 Sicily is one of the pearls of Southern Italy and can be experienced and enjoyed through a lens of nature, history and tradition. Experience the crystal-clear waters of San Vito lo Capo, Mondello, Cefalù, Marina di Ragusa, Taormina, the Aeolian Islands, Pantelleria, Lampedusa, and Ustica – just some of the many places where the sea reigns supreme.
South
---
Mild climate, coastal beauty, rich art and history, and a love of food make Campania the fascinating territory that it is. The journey begins with the sea, the region's uncontested queen with its intense colours, coasts and coves. Flourishing Mediterranean vegetation alternates with small, charming towns, which narrate the history and traditions of the region. And who can forget Naples, Pompeii, Sorrento and the picturesque towns of the Amalfi Coast?
One does not stumble across Basilicata accidentally, but chooses to visit in search of a new experience, plunging into places where silence, colours, scents and flavours remove visitors from the frenzy of modern life. Small and charming villages dot the mountainous region, some at altitudes as high as 1000 metres, where pure air, genuine flavours and the beauty of nature combine with history to satisfy every curiosity.
Abruzzo is located in central Italy and stretches from the heart of the Apennines to the Adriatic Sea, on a mostly mountainous and wild terrain. The route that spans from the Gran Sasso down to the sea crosses territories rich in history, traditions, and never ceases to amaze. Thanks to its varied landscape, Abruzzo offers a number of exciting and surprising holiday options.
Nature, history, art, age-old traditions and good food are the treasures of the still largely undiscovered region of Molise. The many nature reserves protect the vegetable and animal species representative of this area. The region's two provinces, Campobasso and Isernia, both deliver on history, scenery and culture while sandy beaches surrounded by Mediterranean vegetation will surely delight.
Puglia, a charming region that can be visited year-round, is suspended among nature, history, tradition, tastes and spirituality. Apulia, the spur of the Italian 'boot', is an enchanting region that spreads lengthwise along the sea and boasts marvellous beaches from the sandy Torre dell'Orso and Porto Cesario, to the rocky Riviera of Otranto and Santa Maria di Leuca. The region is famous for the Trulli houses of Alberobello as well as the splendour of Lecce and baroque Bari.
Located in Italy's extreme south, Calabria's warm climate make it a dream destination at any time of year. The beautiful coastline, wild natural surrounds, divine local flavours, and the vestiges of its ancient origins all add to the appeal. The National Parks, which cover most of inland Calabria, are a thrill for nature lovers.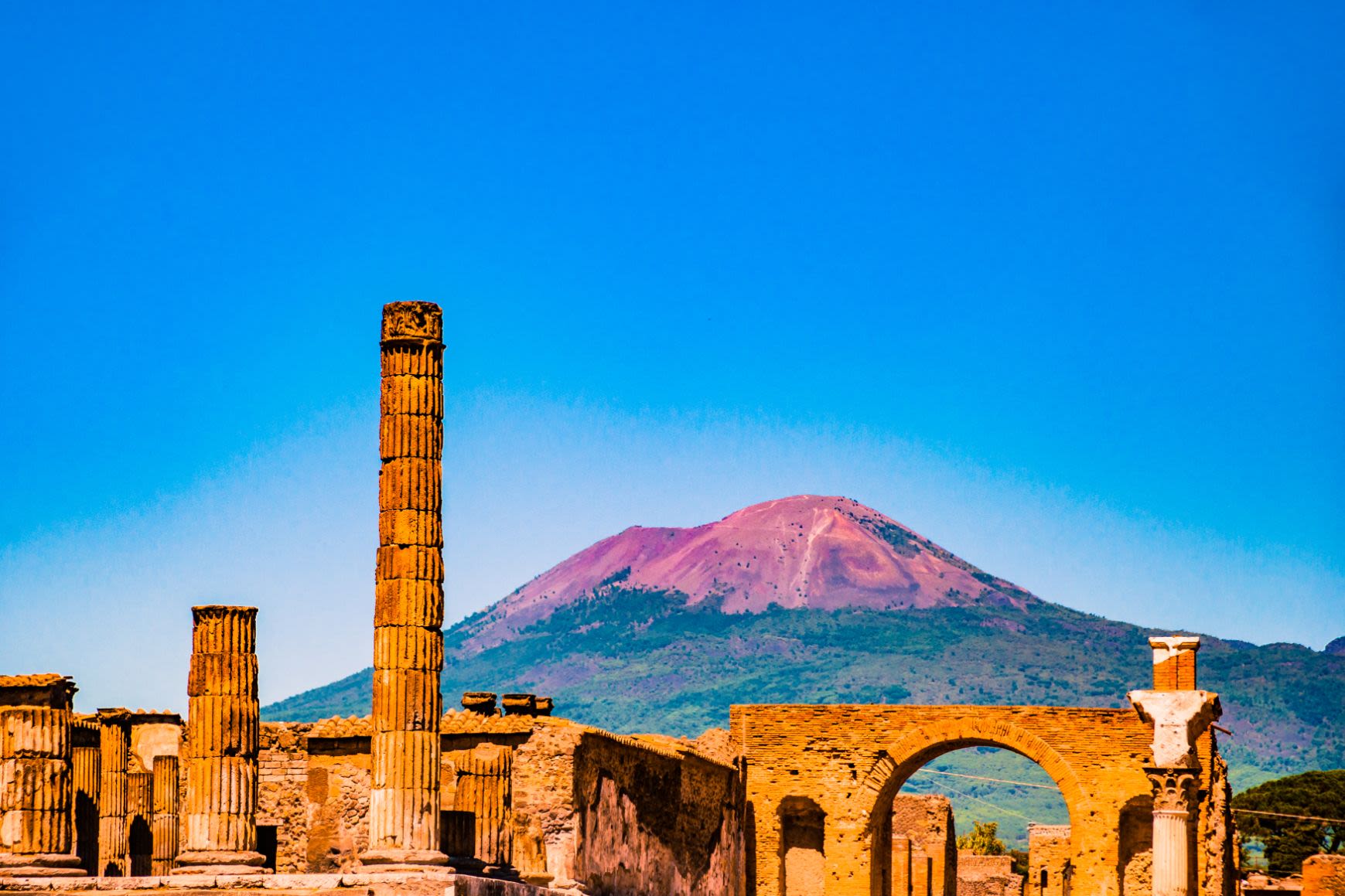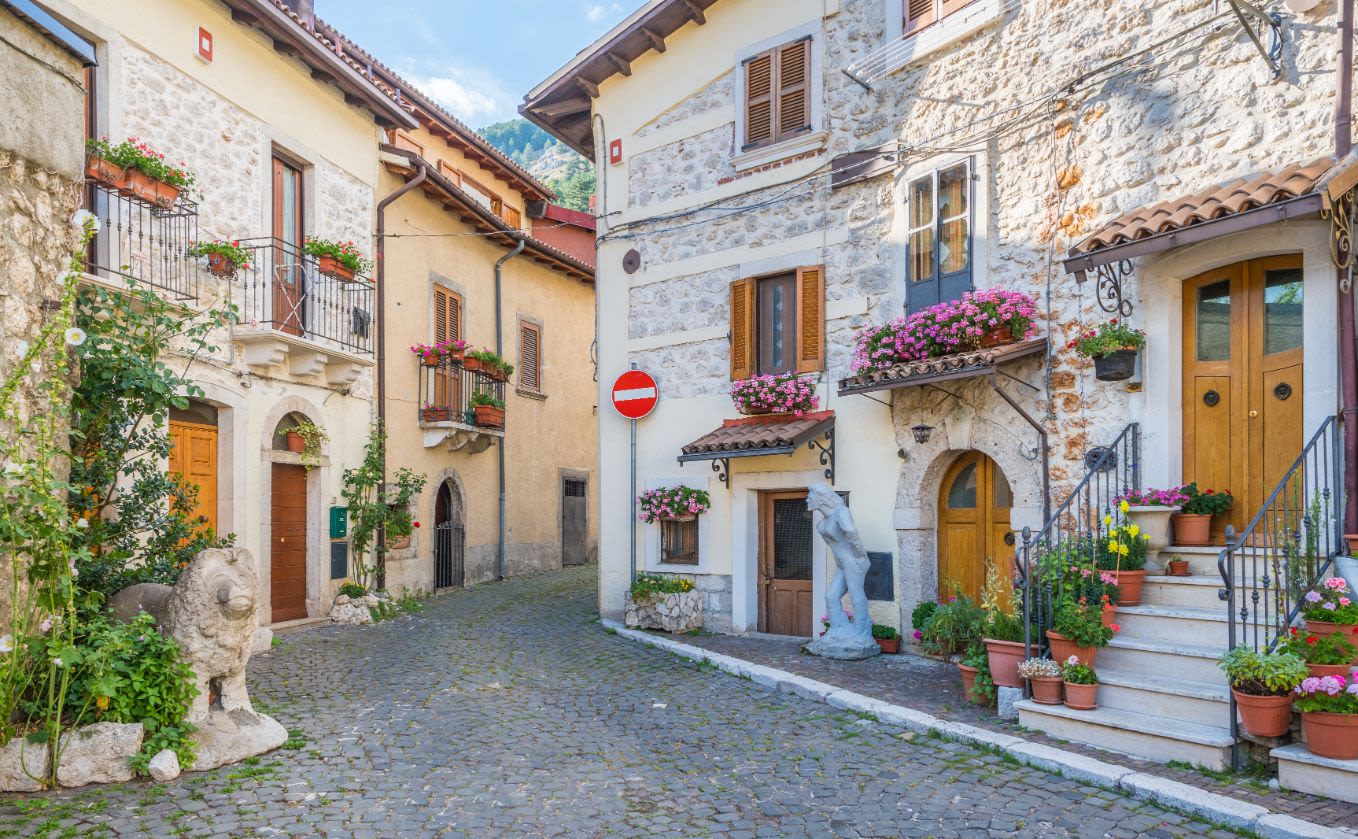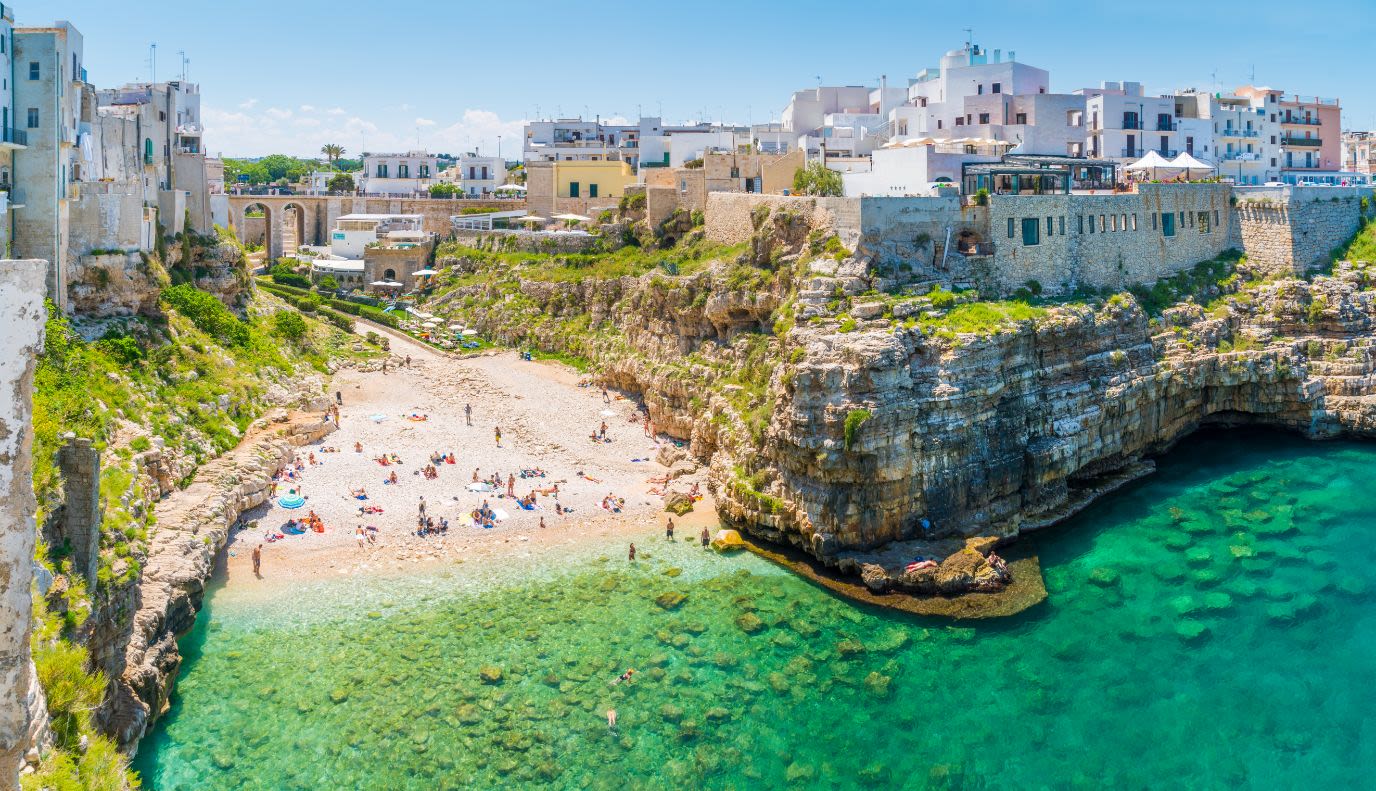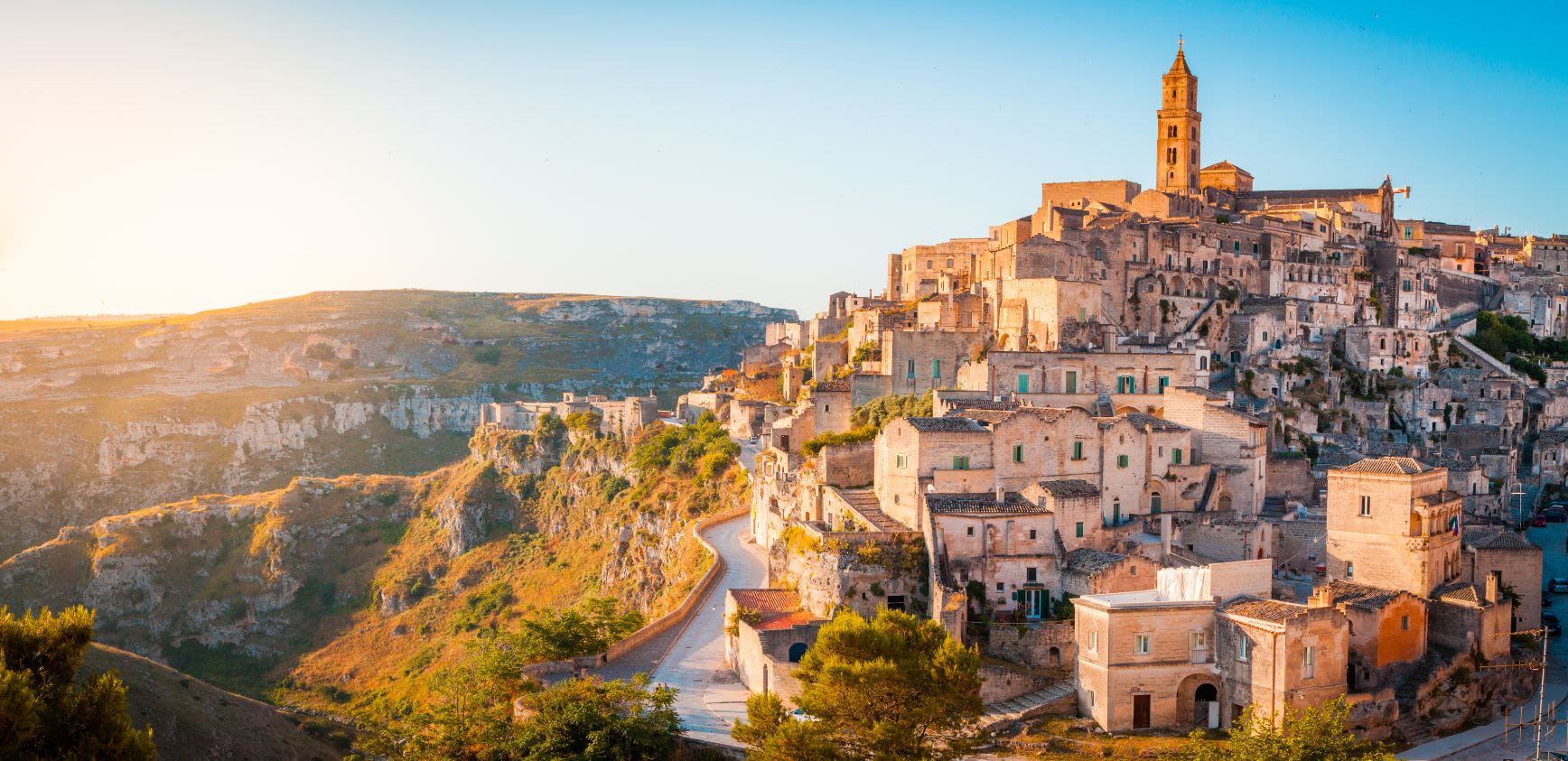 Close to nature
Immerse yourself in Italy's rough and wild environment and you'll uncover innumerable treasures, and maybe a few well-kept secrets, too. Italy's lush and diversified environment is best illustrated in its wildlife parks, an ideal setting for those keen to get amongst nature, discover Italy's flora and fauna, visit its sunny islands and be surrounded by the typical Mediterranean landscape.
There are many national parks well worth exploring: the Gran Paradiso, Circeo, Stelvio, Dolomiti Bellunesi, Gran Sasso and Monti della Laga, Cilento and Vallo di Diano, and Gargano National Parks; the parks of Calabria and Aspromonte; not to mention the Maddalena and Tuscan Archipelagos, the Vesuvius, the Cinque Terre National Parks, and many other protected areas, nature reserves, and marine parks.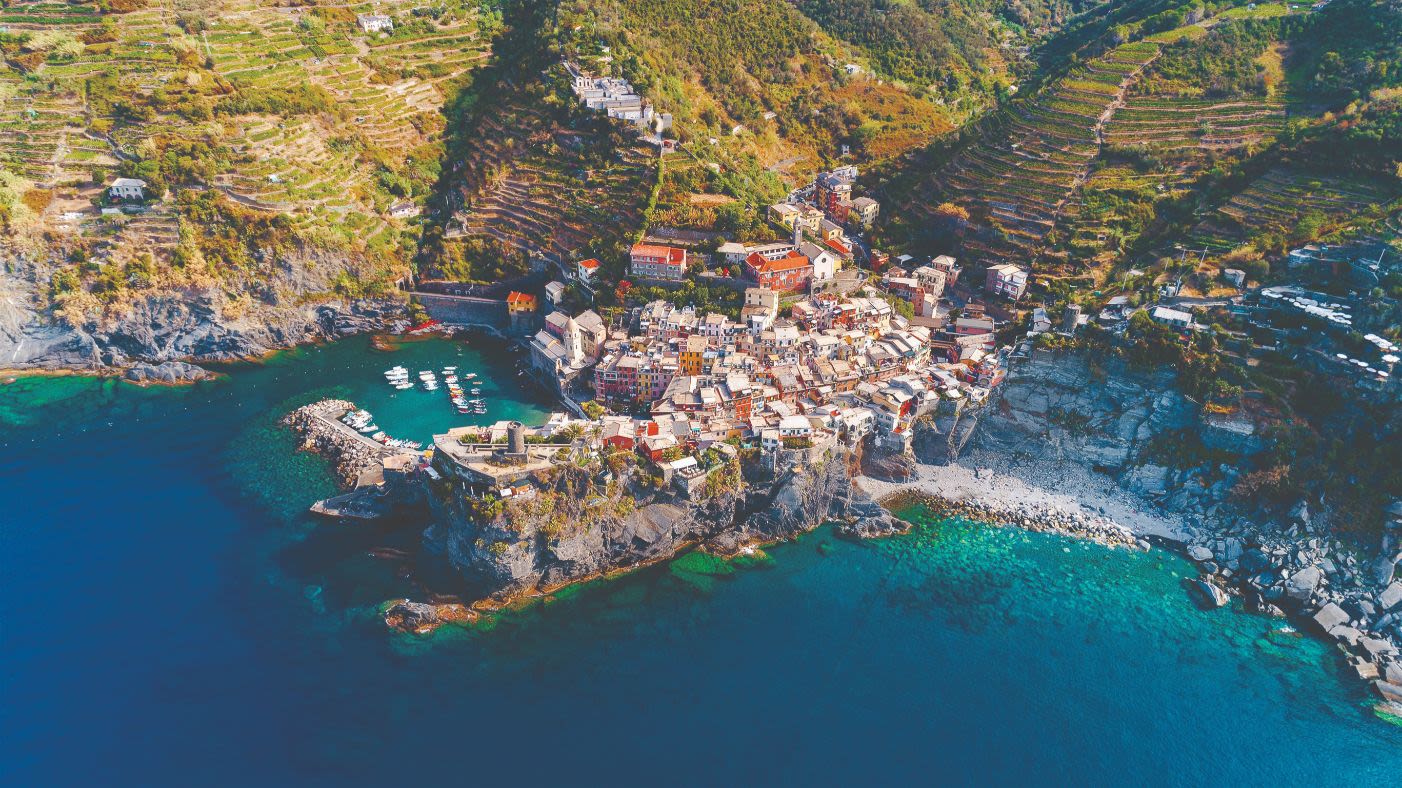 Sports & adventure
Italy offers endless opportunities for those seeking a holiday dedicated to physical activity – the breathtaking backdrop is an added bonus. Italy's countless marinas and ports, and various tourist organisations offer opportunities to indulge in water sports, while mountain lovers are well and truly catered for with peaks piercing the skyline right across the Italian landscape.
During the winter, those mountains become a powder-lover's paradise. Visitors are invited to experience a wide array of cultural and outdoor activities each season: skiing, alpine skiing, snowboarding, trekking and Nordic walking, mountain biking, ice skating, swimming, tennis, horseback riding… the list goes on. Whatever the season, whatever the passion, Italy is the place for a sports-related adventure beyond compare!
For further information, please visit:
Health & wellness
Feeling good in Italy is easy. The restorative powers of mineral waters and mud baths that bubble up from Italian springs have been around since Roman times. Italy boasts the largest number of thermal spa centres in the world and many have become fashionable resort centres, with excellent hotels, casinos, golf courses and theatres. Throughout the country, visitors can experience a unique holiday centred on general wellbeing. There are ancient baths that have remained intact for centuries and take visitors back in time, offering a primitive appeal, with their natural saunas, hidden caves surrounded by vegetation, and hot steam with a pleasantly ferrous scent – excellent for reinvigorating the body and treating the skin.
Italy has various world-famous thermal spas: Saturnia, Montecatini, San Gimignano, Abano, Salsomaggiore and Ischia, to name just a few. Special consideration should be given to the wellness centres in Trentino Alto Adige, Umbria and Tuscany, where innovative treatments provide guests with a holiday dedicated to physical wellbeing and relaxation.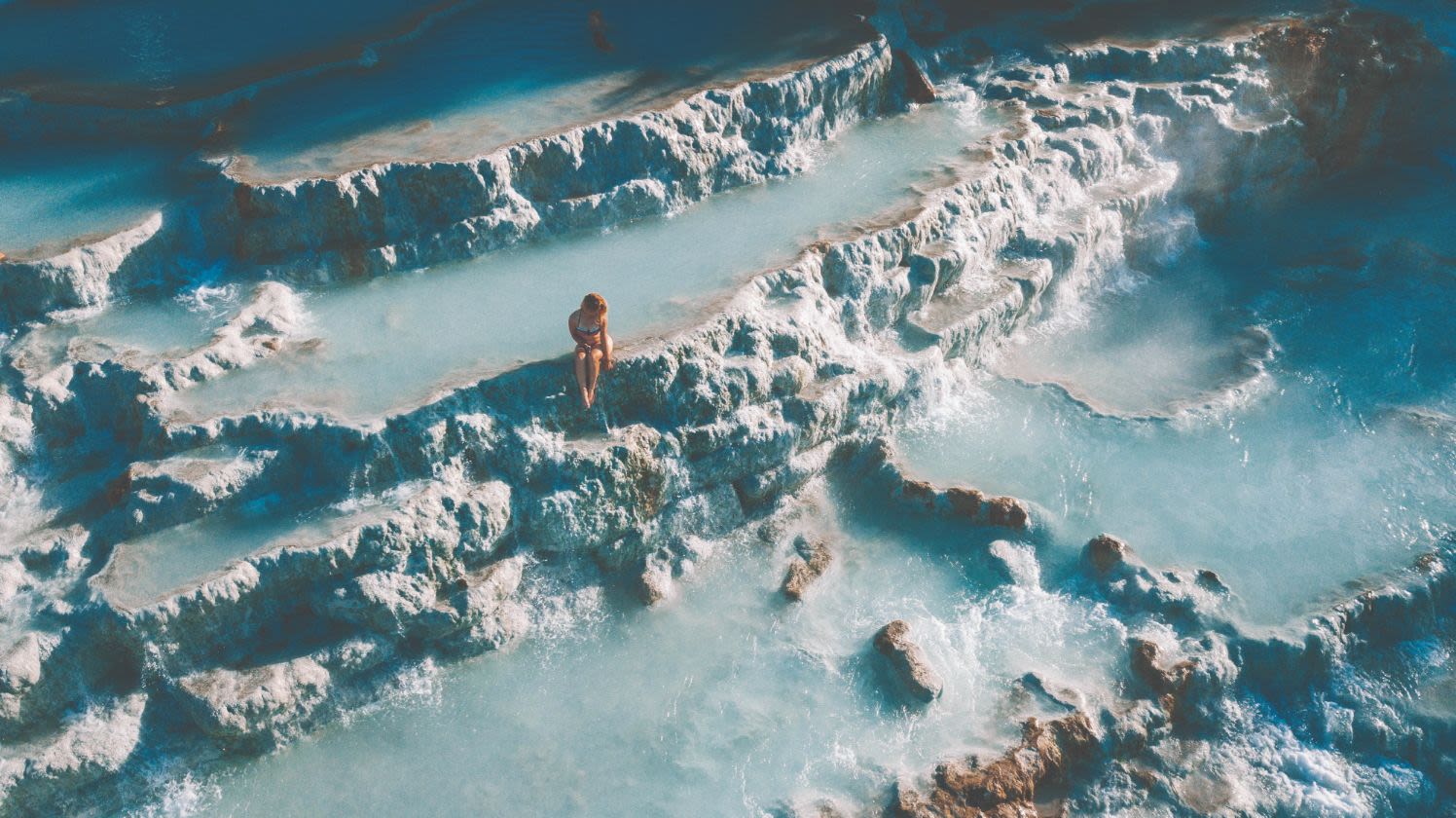 Business & study
Italy is the ideal destination for business tourism with excellent infrastructure set among inspiring landscapes. Surrounded by rich layers of culture and history, delegates will be challenged and motivated by their Italian locale while high-quality infrastructure, from airports and hotels to event facilities, help deliver a seamless experience. Cities both small and large are equipped to host international fairs, congresses, meetings and conventions, while students are equally supported. Every year, Italian Universities welcome thousands of students from all over the world, organising courses at various levels and encouraging participants to learn the language or explore the vast, fascinating world of Italian art and culture.