Reverie on the Rhône
Madelin Tomelty takes a relaxed Viking river cruise through some
of the prettiest towns and countryside in France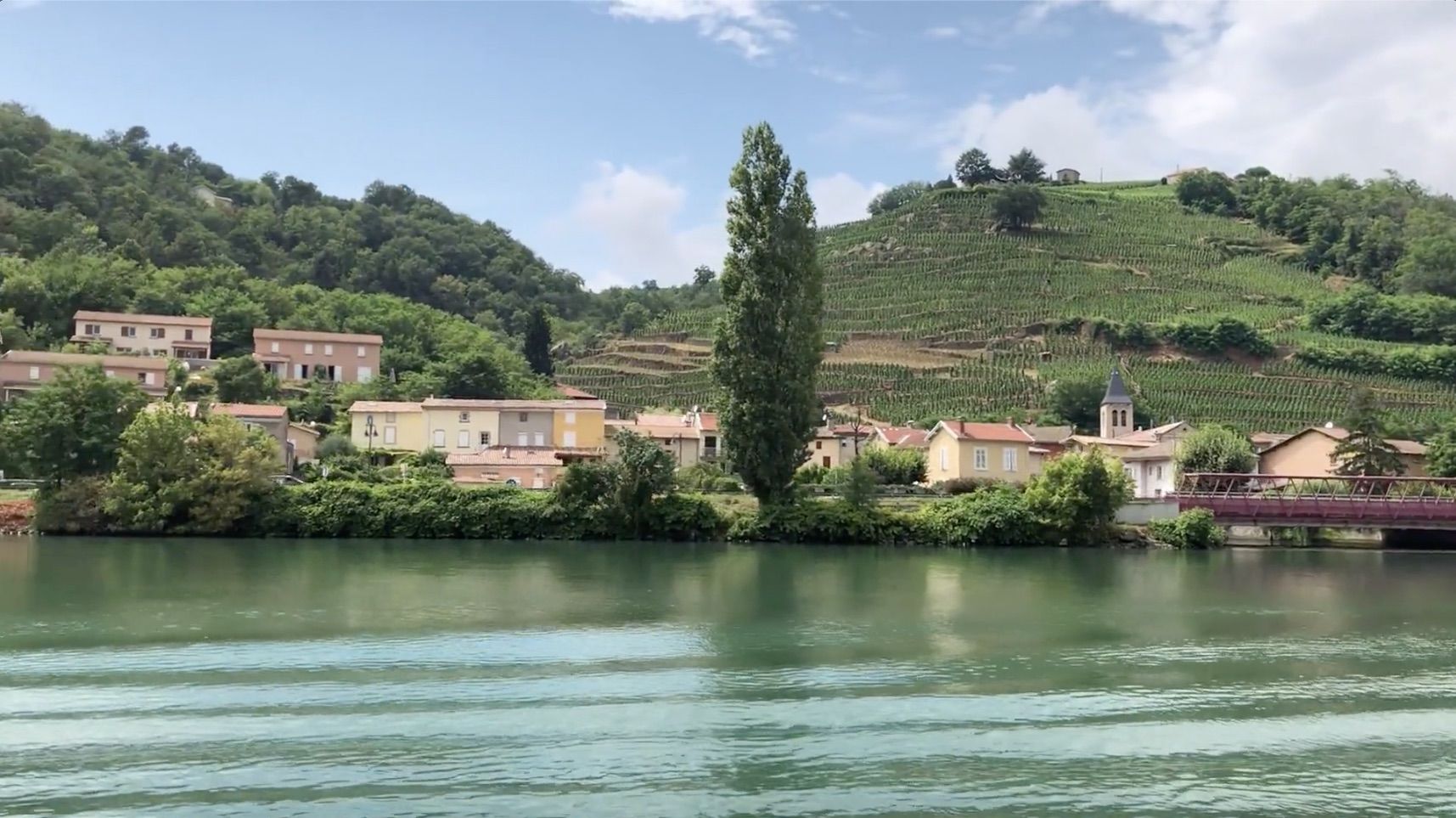 Sailing down the Rhône on board Viking Longship Heimdal
Sailing down the Rhône on board Viking Longship Heimdal
I've just discovered, after years of considering myself quite the cheese connoisseur, that hard cheese is in fact best paired with red wine – a Burgundy pinot noir, perhaps – and not white.
I'm in the gastronomic capital of Lyon in the south of France, so my years-long blunder could possibly be forgiven, but I haven't learned this in one of the city's many Michelin-star restaurants or at an iconic Lyonnaise red-and-white-check tablecloth bouchon.
Rather, I'm no more than an hour settled on board the luxury river cruise longship Viking Heimdal and have already found myself at an enlightening (not to say delicious) cheese and wine tasting.
This epicurean learning turns out to be the first of many morsels of wisdom I devour over the next seven days as I cruise leisurely down the Rhône from Lyon to Avignon in one of the prettiest and historically revered parts of France.
Glass of chilled chardonnay in hand, I take a seat on the Aquavit Terrace – Heimdal's impressive alfresco dining area, positioned at the bow of the longship. It affords me a panoramic view of Lyon's Pont de l'Université (University Bridge) from our docked position on the river, and as I relax, letting the warm summer sun wash over me, I acknowledge the obvious: I'm very lucky to be here.
Viking's Lyon & Provence journey is one of the cruise line's most popular – and it's no wonder. Viking is considered a leader in luxury river cruising, with the largest suites and most alfresco dining on Europe's rivers.
All 95 of Heimdal's accommodations are 'outside' rooms, and my light and airy 19-square-metre Veranda Stateroom feels far more spacious and comfortable than I'd anticipated.
As for the communal spaces, in addition to the breezy Aquavit Terrace there is a small, stylish library stocked with a curated selection of books, many of which focus on the culture, food and history of France – a nice touch; the lounge and restaurant; and a ship-length sun deck up top, creating more than enough space for the longship's 180 passengers to spread out and make Heimdal a comfortable home for the cruise.
Like the others in Viking's longship fleet, Heimdal is a well-executed expression of understated luxury. Its sleek and modern Scandinavian design is timeless and easy on the eyes, and while the ship is contemporary, this never comes at the expense of warmth or comfort.
The interior is light and airy with soft wooden accents and a neutral-hued decor, while floor-to-ceiling windows in the lounge and restaurant ensure the all-encompassing views passing by as we sail down the Rhône always remain the star of the show.
During our week-long sojourn, I find that the picturesque streets of Lyon's Old Town and the foodie nirvana that awaits in its many restaurants are just the beginning as we cruise our way languidly through the regions of the Rhône, the Ardèche and Provence.
It is the busiest time of year in the south of France, and also the hottest, but this doesn't stop anyone on board leaving the air-conditioned comfort of the longship each day, hats on heads and skin glistening with sunscreen, to explore the idyllic countryside and fairytale-like towns Heimdal transports us to.
And the beauty of this cruise is that there is genuinely enough time to do so, thanks to a relaxed itinerary that offers more hours in each port (and an included tour), and the opportunity to balance reconnaissance missions with relaxation, while truly savouring the wonderful surrounds, on board and on shore.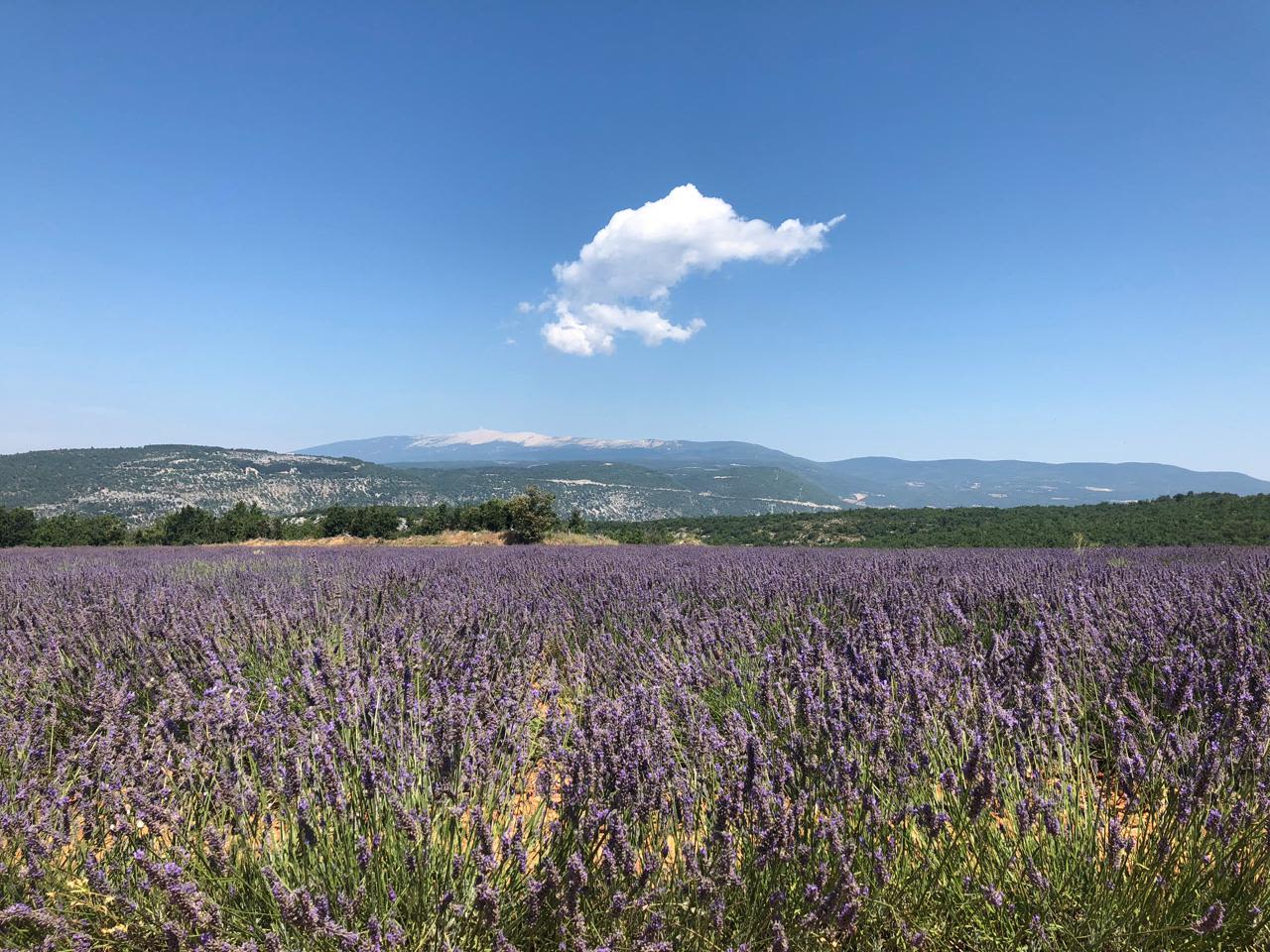 Lavender fields in Provence
Lavender fields in Provence
For those with a larger appetite for exploration – which is many of the guests thanks to Viking's reputation for attracting a 'thinking' rather than 'drinking' clientele – the 16 optional shore excursions do the trick.

There are journeys to the lush, grape-laced wine regions of Beaujolais and Burgundy and their fresco-filled châteaux; walking tours through the narrow medieval streets of Perouges, Viviers and the historic Roman city of Arles; and a full-day expedition to discover Provence's iconic lavender fields. This cruise literally offers something for everyone.

For me, a long-standing Francophile on my fourth trip to France, I'm happily surprised to find there are new destinations to uncover every day. How have I never before heard of Les Baux, I ponder, as I amble up the beautiful hilltop Provençal town's steep cobbled streets, oblivious to the searing heat as a childlike sense of wonder takes hold.

An hour later just down the hill, I'm happily bumping into other Viking passengers in the dark of a former limestone quarry, each of us transfixed by the sensory spectacle of music and light that is the Carrières de Lumières.

iPhone camera in hand, I'm oblivious to what I'm filming as I look every which way, marvelling at the light projections of Picasso's art one minute, and a psychedelic display of Flower Power pop culture the next, its rainbow-coloured shapes dancing on the vast white rock all around me.

We are in awe of the spectacle, but not altogether surprised by it – many passengers have booked this cruise because they know Viking does shore excursions incredibly well.

And the line more than delivers on its promise to uncover authentic local experiences and unexpected treats – such as watching a keen-nosed hound on a truffle farm in Burgundy digging up fat nuggets of 'black gold'.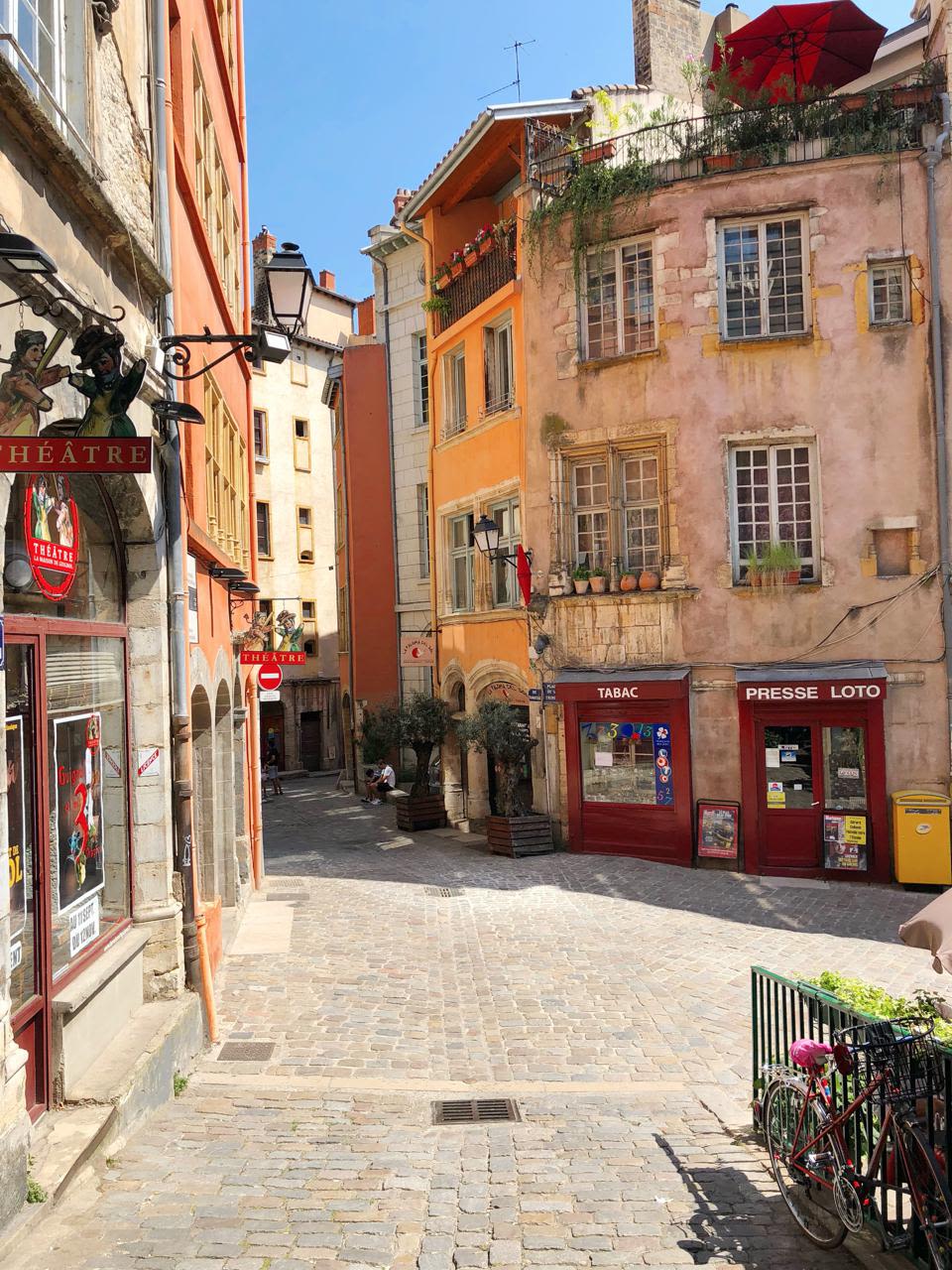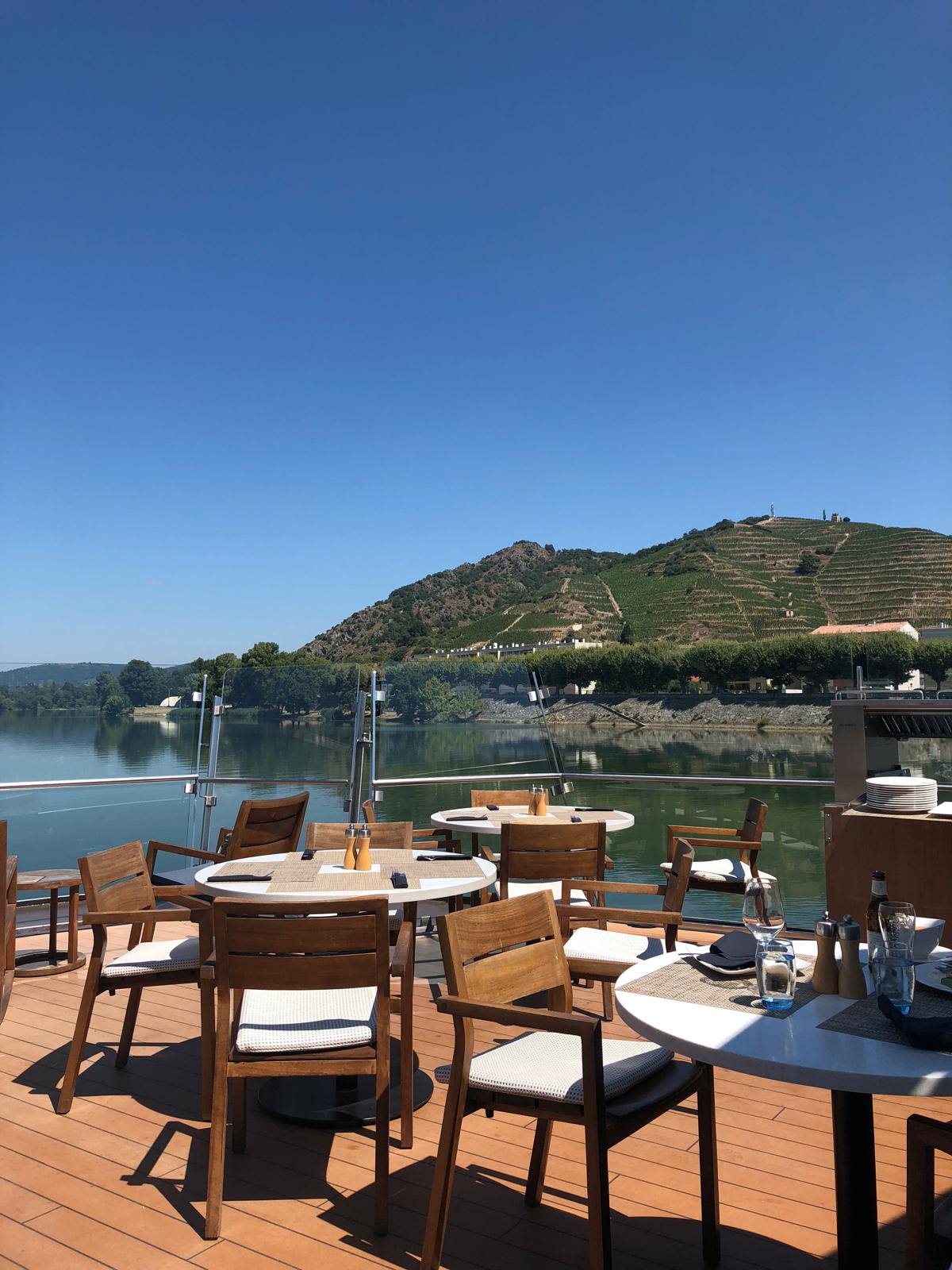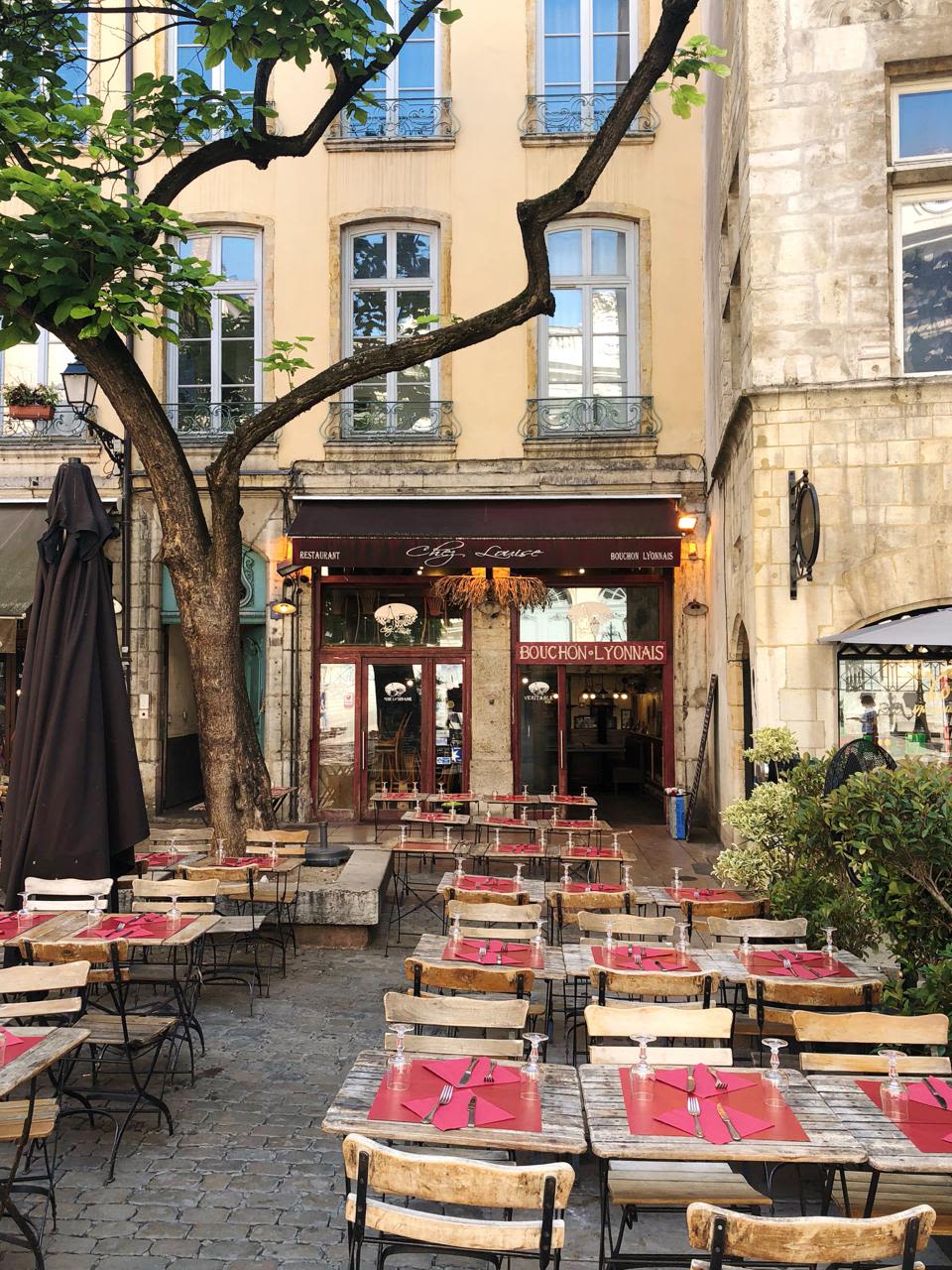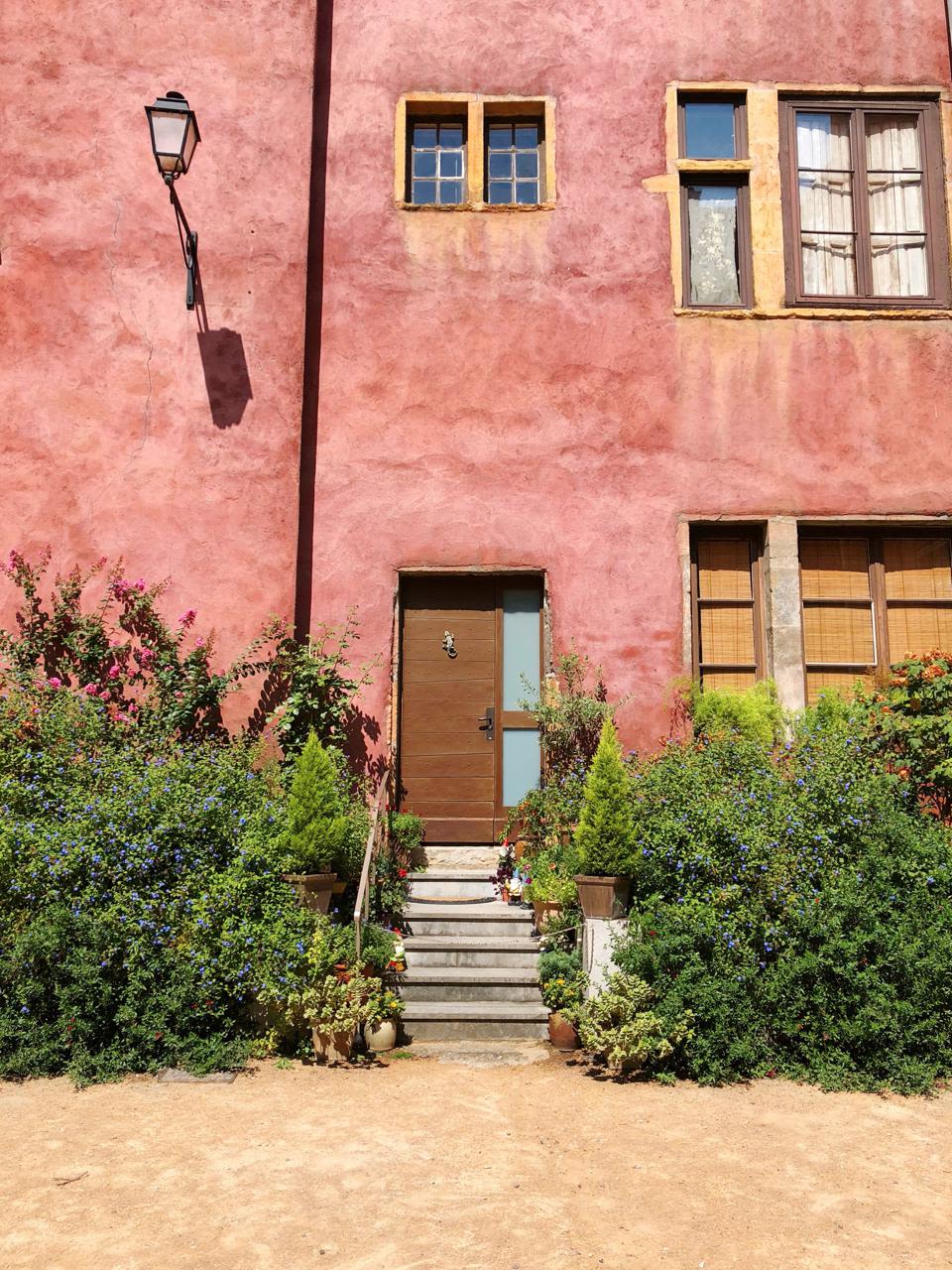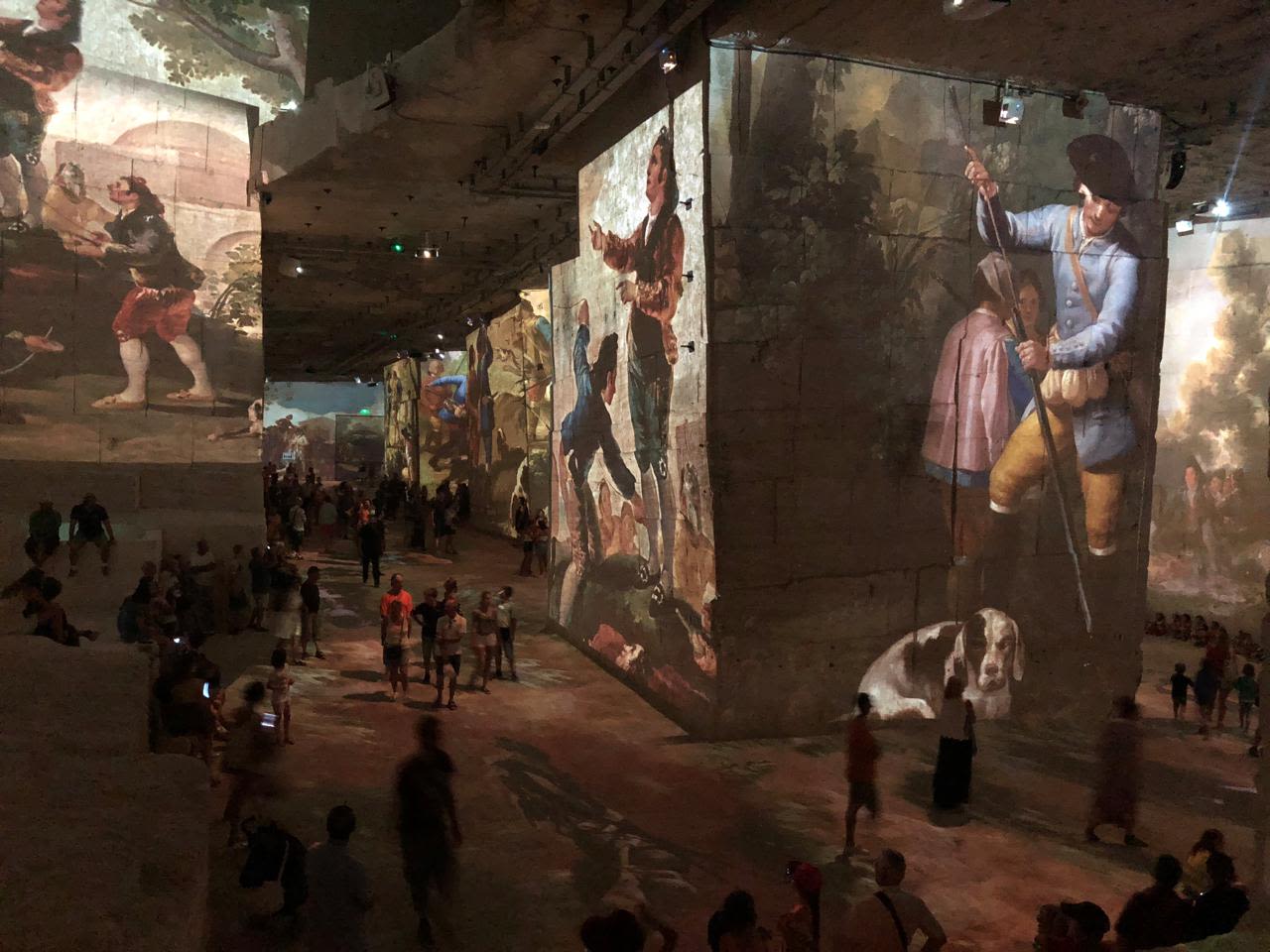 Carrières de Lumières, Les Baux, France
Carrières de Lumières, Les Baux, France
"There are journeys to the lush, grape-laced wine regions of Beaujolais and Burgundy and their fresco-filled châteaux; and walking tours through the narrow medieval streets of Perouges, Viviers and the historic Roman city of Arles..."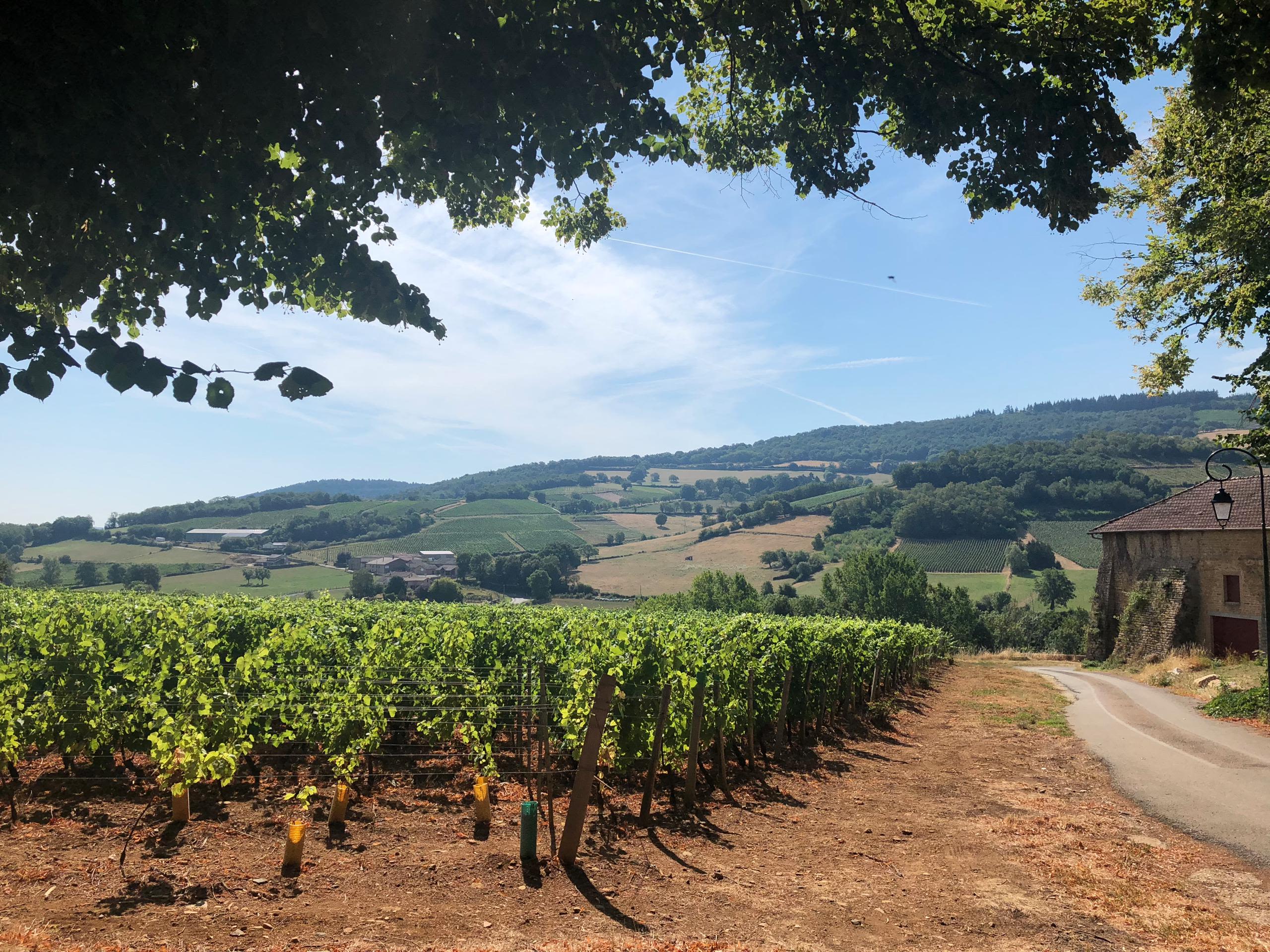 Not that any of us are left wanting of a decent meal, thanks to the gastronomic delights Heimdal's first-rate culinary team serves up each day.
From healthy lunches on the Aquavit Terrace to three-course à la carte dinners in the restaurant, each evening we are spoilt with a new menu that reflects the regional specialties of that day's location.
There's boeuf bourguignon and coq au vin in Burgundy and pork and chestnut stew in the Ardèche, where chestnut trees abound, while Heimdal's arrival in Provence heralds a special Provençal feast featuring plenty of seafood, ratatouille, bouillabaisse and fromage de chèvre (goat's cheese), as well as a table of French desserts. And, of course, there is never a lack of that crucial ingredient every good French meal requires: a glass or two of local wine.
On my final evening on board, I find myself on the Aquavit Terrace before anyone else and nab one of the four rocking chairs at the very tip of the ship's clear glass bow.With the wide panorama of the river in front, and the romantic live strumming of local musicians Les Gitans behind me, I'm floating as the walled city of Avignon appears in the distance.
I start to notice the lights of its ancient buildings flickering on, one by one, as day settles into dusk, before my reverie is interrupted by one of Heimdal's bar staff."Another glass of Veuve Clicquot, madame?" But I refuse. Not even a glass of French champagne in France could make this moment any more magical than it already is.
The Details
Viking River Cruises operates several eight-day cruises between Lyon and Avignon in Provence each year between March and November, with 2019 prices starting from $3395 per person and special air fares to Europe for only $995 per person. It's advisable to book early because these sailings sell out quickly. For more information and bookings, contact Viking on 138 747, visit vikingrivercruises.com.au or see your cruise specialist agent.