What Lies Beneath
An unparalleled underwater
photographic essay by Nikon
ambassador Matty Smith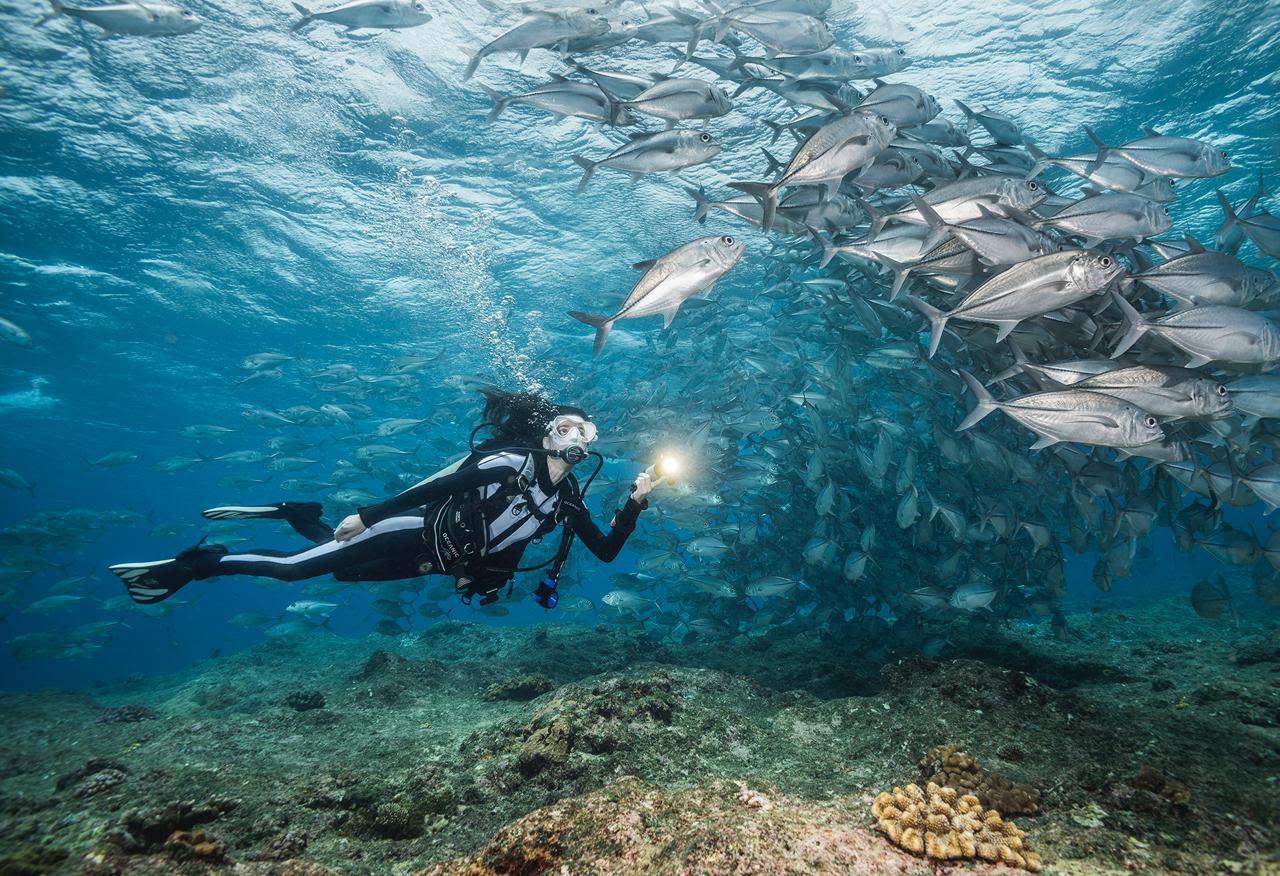 Schooling Jacks at Mary Island, Soloman Islands
Schooling Jacks at Mary Island, Soloman Islands
Q&A with Matty Smith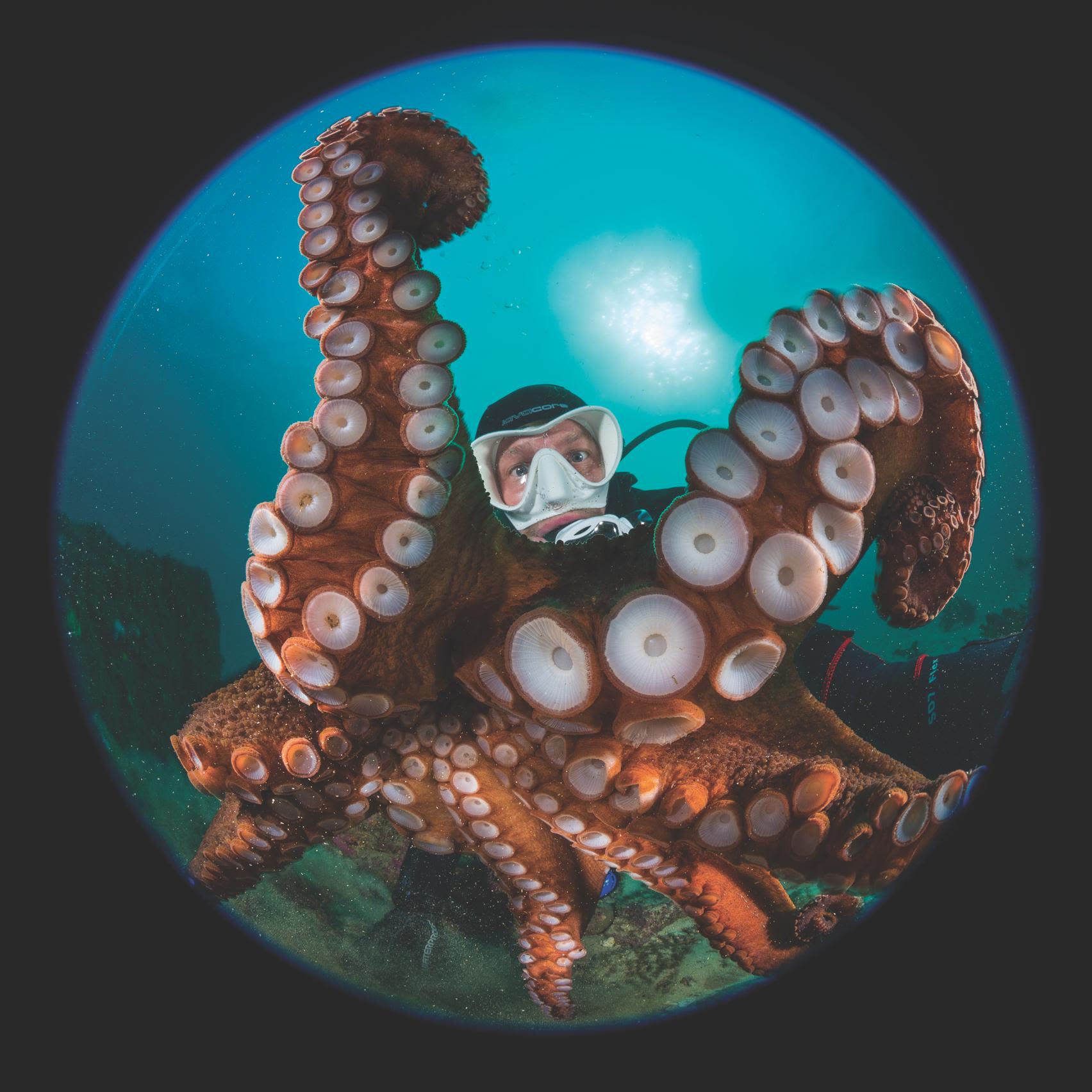 Q: What lured you to underwater photography?
A: I've been into the water since I was a little kid – swimming, beach holidays, surfing – and when I was old enough to drive, I got into surfing in a big way. I bought a DSLR camera and water housing to shoot all my friends. When I emigrated to Australia from the UK in 2007, I got my dive ticket and now I've fully evolved into underwater photography.
Q: Did that fact Australia is "girt by sea" influence your move to Australia?
A: Absolutely. My decision to emigrate was through surfing and then diving and photography, first and foremost.
Q: How important has travel been throughout your career?
A: The reason I love photography so much is it's a good excuse to travel. Photography is a reward, I suppose. When you get home it doesn't become a distant memory, you've got really beautiful pictures, too. I love taking people with me, showing them the beauty out there – not only overseas, but also in our own backyard.
Q: Do you have a favourite destination?
A: That's a hard one. I really love Cuba, Costa Rica, Indonesia ... but perhaps it's the Solomon Islands. There's such variety there, you can see pretty much everything and anything, and it's so close.
Q: Where to next?
A: I'm quite possibly off to Antarctica in March. Then the Philippines for a load of night diving in April; Great White Sharks in South Australia in May/June; the end of June is Great Barrier Reef for Minke Whales; August, Tonga for Humpback Whales; Solomon Islands in November, and then anything else that pops up in between, I guess.
Q: What is your top underwater photography tip?
A. If you want eye-popping, attention-grabbing shots, then first and foremost it is lighting. As soon as you go underwater, you start to lose colours. Secondly, it's composition. I always tell people to get low and on eye level with your subject, or even lower, so you can look up and frame it against the blue water.
You can learn more about joining one of Matty's underwater photography workshops. The schedule is regularly updated and can be found at mattysmithphoto.com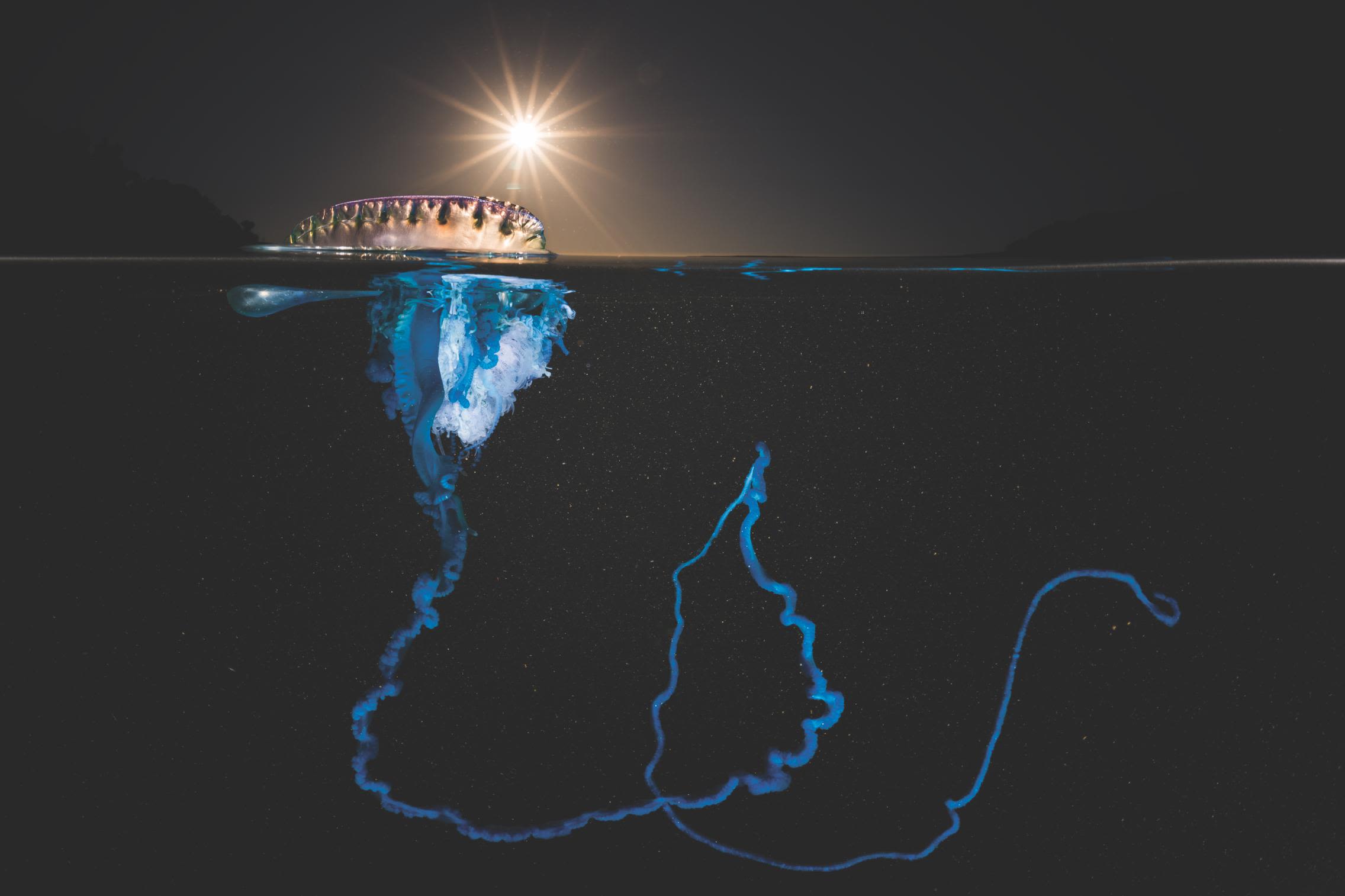 'Blue Lasso', Pacific Man-o-War at sunrise, Bass Point, Shellharbour, Australia
'Blue Lasso', Pacific Man-o-War at sunrise, Bass Point, Shellharbour, Australia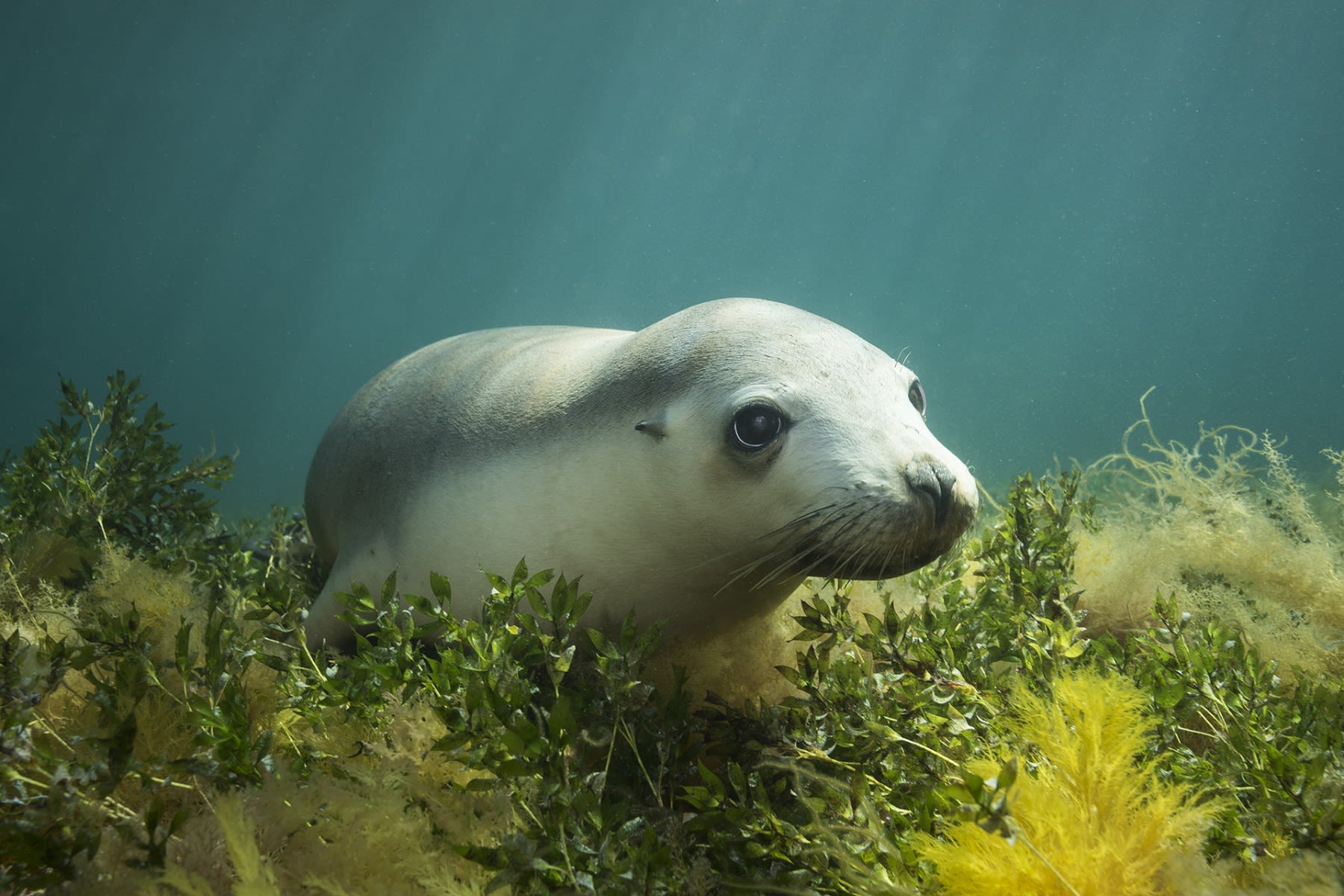 Critically endangered Australian Sea Lion, Hopkins Island, South Australia
Critically endangered Australian Sea Lion, Hopkins Island, South Australia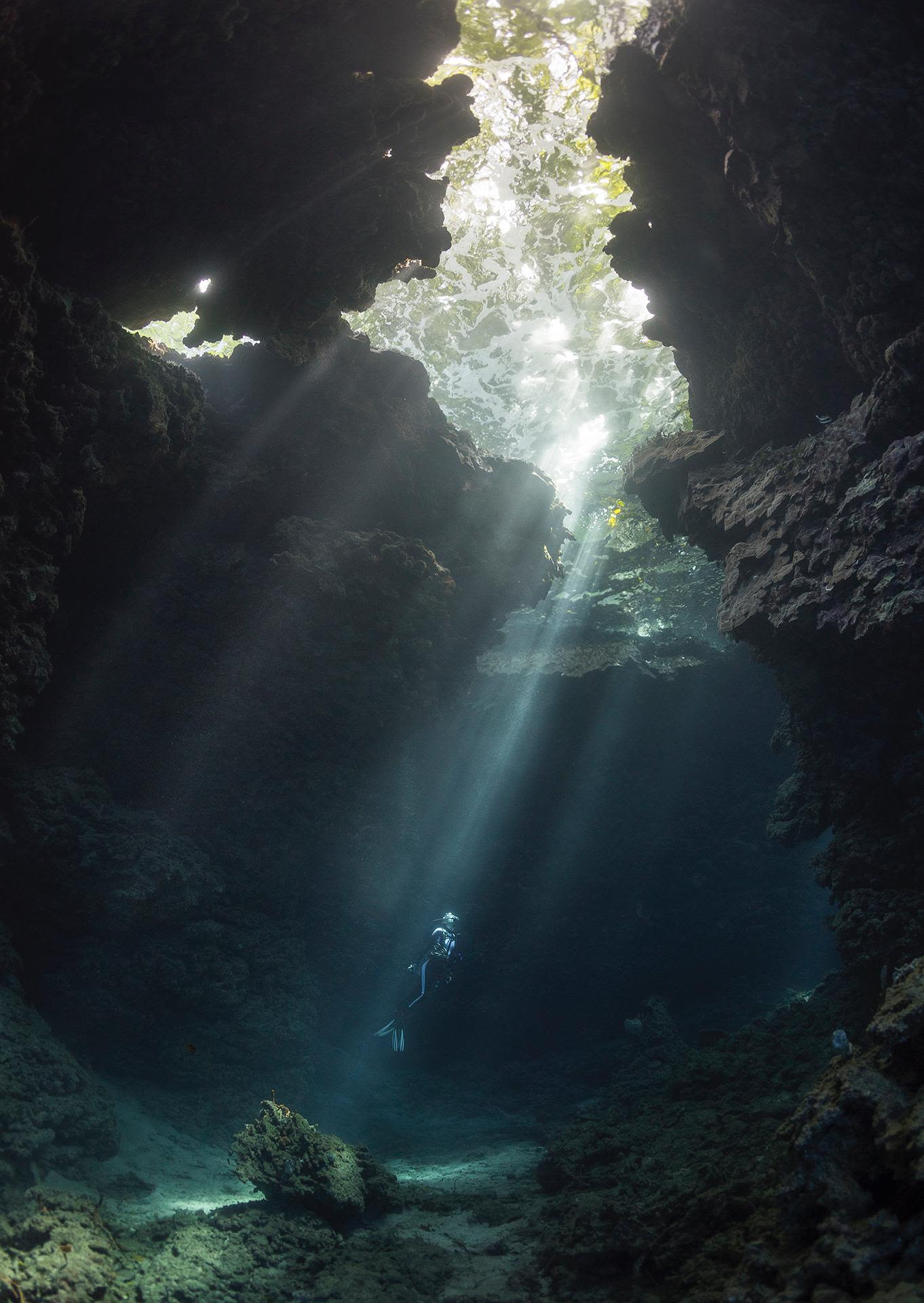 Mbula Caverns, Soloman Islands
Mbula Caverns, Soloman Islands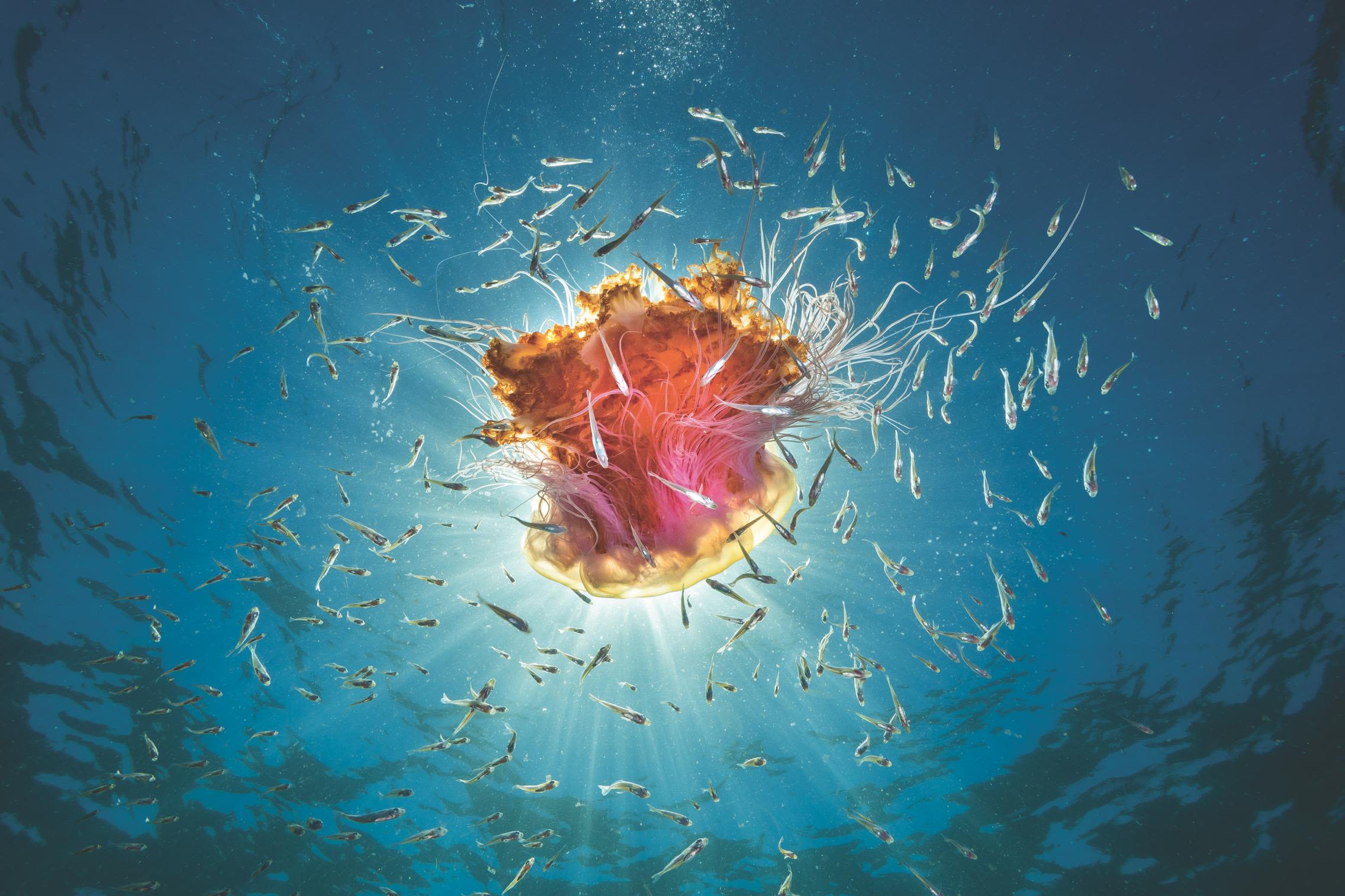 'Lion's Mane', a Lion's Mane Jellyfish, Bass Point, Shellharbour, NSW, Australia
'Lion's Mane', a Lion's Mane Jellyfish, Bass Point, Shellharbour, NSW, Australia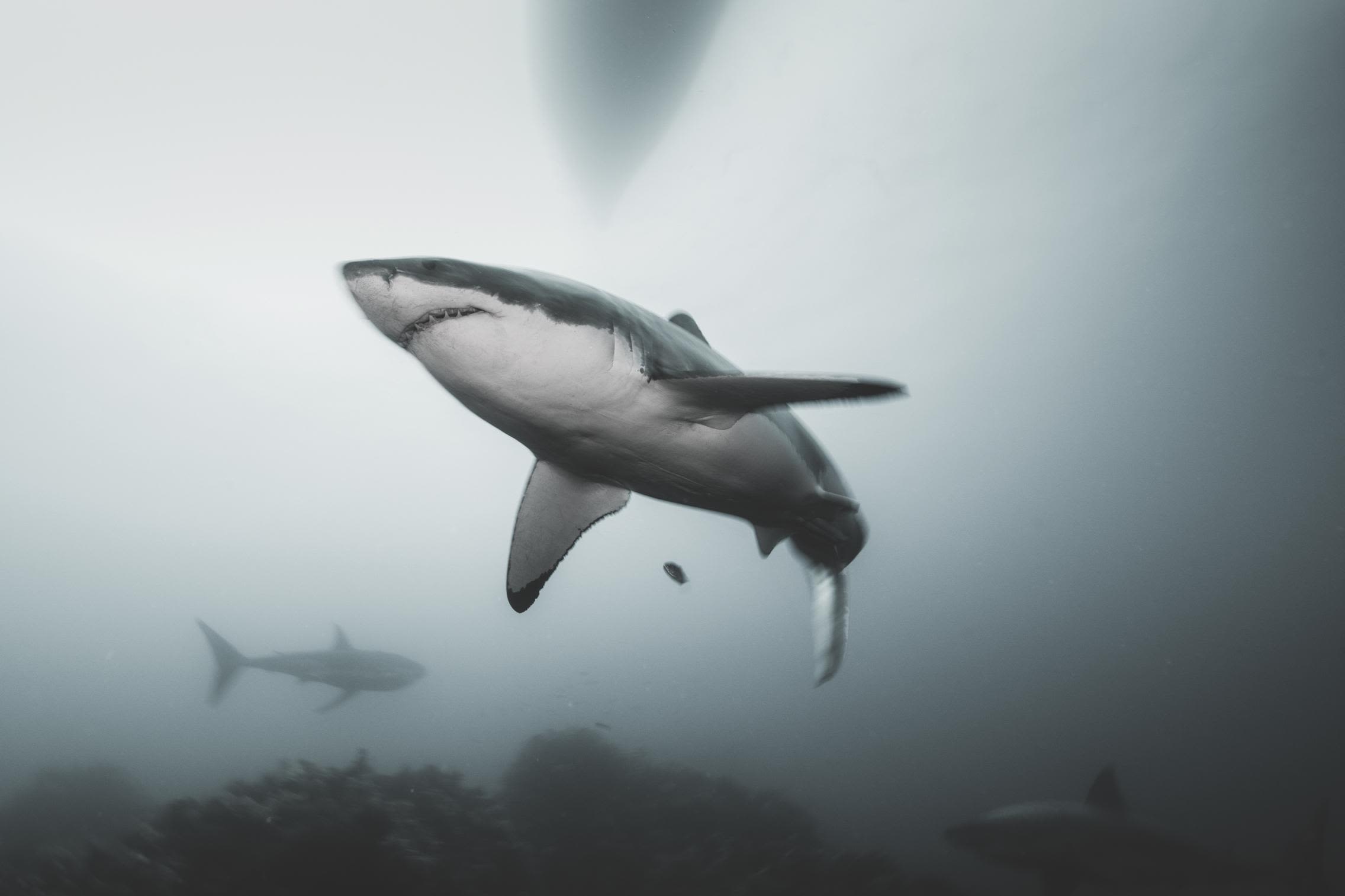 Great White Sharks, North Neptune Islands, South Australia
Great White Sharks, North Neptune Islands, South Australia